When we planned to spend the day in Fort Worth, we had no idea of all the unique things that we would see.
Based on the recommendations from our friends, family, and followers, we headed to the historic Stockyard district.
Neither of us had been to the area before and neither of us knew what to expect.
The City of Fort Worth
The city of Fort Worth is often referred to as 'Where the West Begins'. And it is known for their large stockyards that opened in 1890.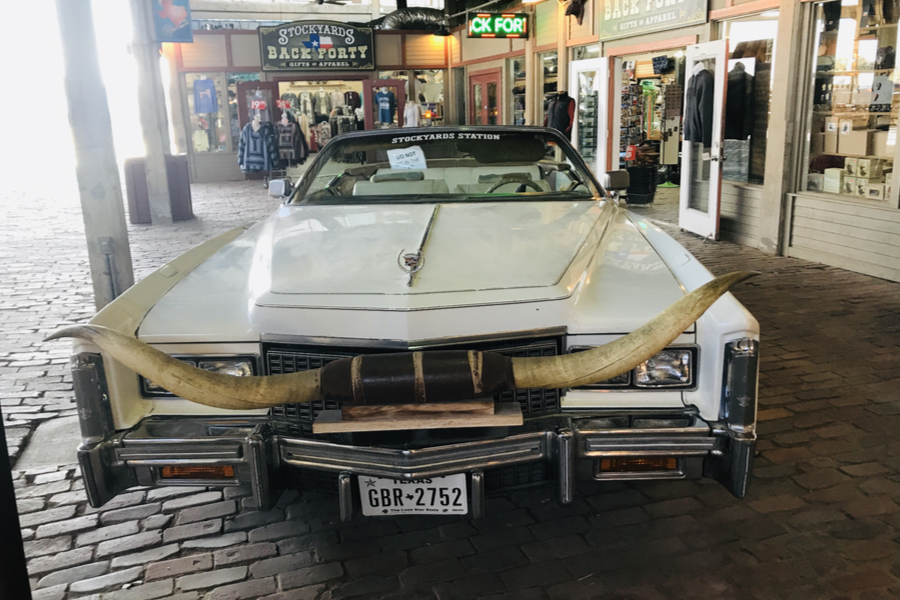 By the early 1900's nearly a million cattle were sold here a year. And the stockyards were not only the home to cattle. There were also sheep and hogs that would be auctioned off as well.
And to entertain all that came to purchase livestock, there were several shops, saloons and restaurants that were built on the streets adjacent to the stockyard.
From the original brick walkways to the historic saloons that are still standing today, the area is now a tourist destination.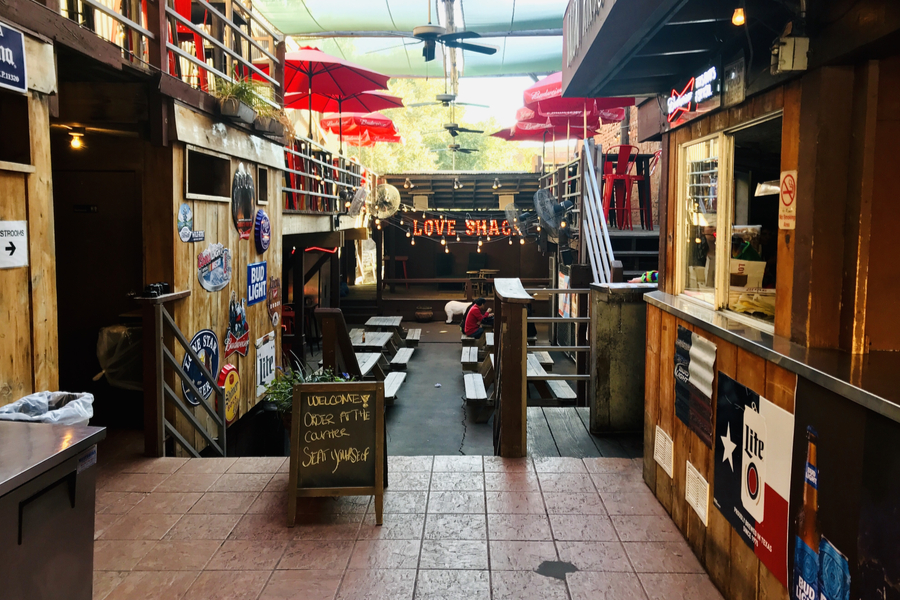 And although there are many Western Shops scattered throughout Stockyard Station, there are two main attractions that draw visitors from all over the world.
The Cattle Drive
Twice a day, at 11:30am and 4:00pm, you can witness an old-fashioned cattle drive. Ranchers mounted on horseback lead a heard of longhorn cattle down Enterprise Drive from one stockyard to another.
Hundreds of visitors line the streets to witness this event each and every day. And yes, we did so as well.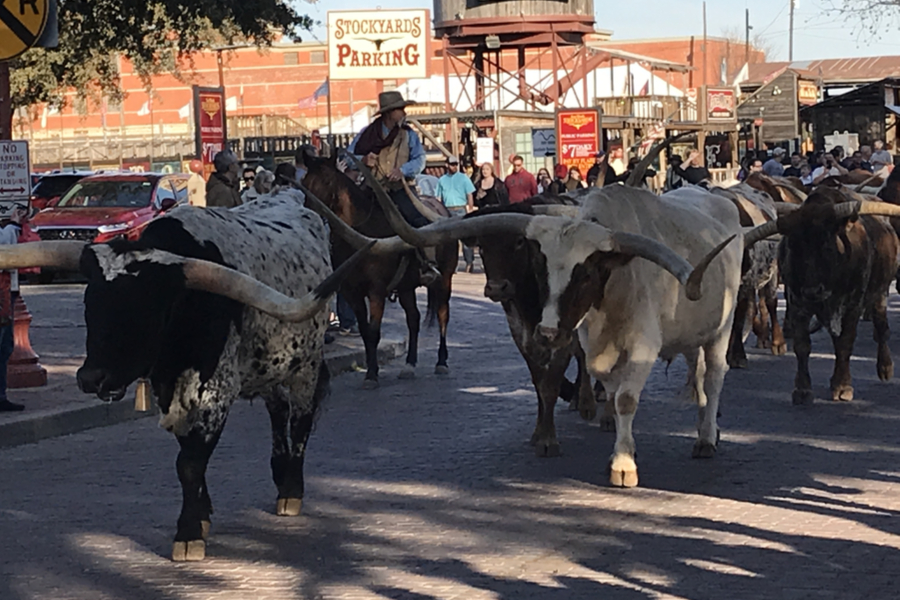 Billy Bob's Texas
This famous country & western nightclub claims to be The World's Largest Honky Tonk. And with over 100,000 square feet of interior space, we can understand why.
Even though we were in Fort Worth mid-day, we decided to go in and take a look around for ourselves.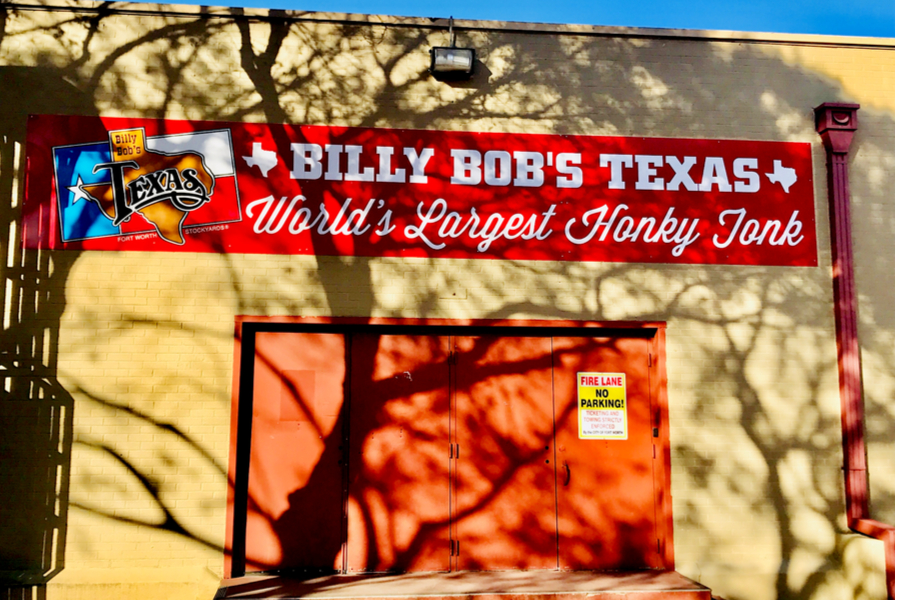 Once we walked in the front door, we found ourselves in front of a ticket booth. Although there were no musicians or events scheduled, there was a $2 admission fee just to walk in the door.
So we paid our fee and began to explore the massive building.
There are several bars, dance floors and stages scattered throughout the building.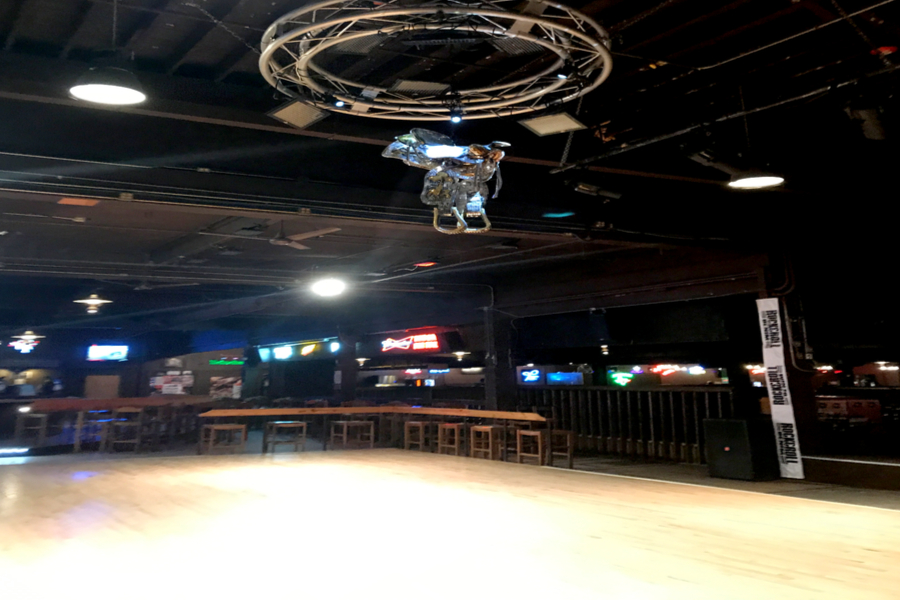 However, they doing thing a little different here. First of all, there are no seats at the bars. In fact, besides the seats around the main entertainment stage, there are few seats in the entire place.
And if you look up at the center of the dance floor, you will not find the typical crystal disco ball. Instead, there is a crystal horse saddle hanging and spinning from the ceiling. Just another reminder that you are in Fort Worth, Texas!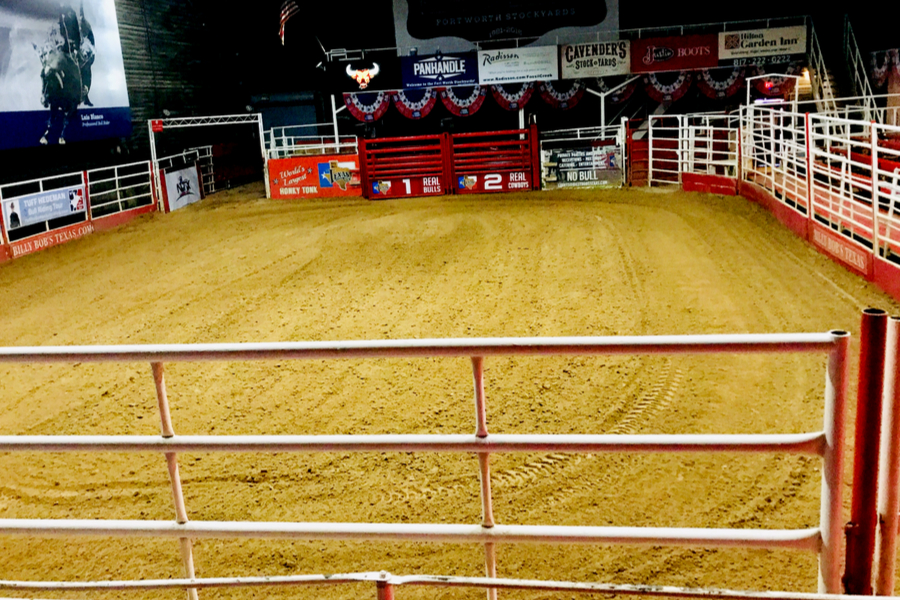 And just as another reminder, there is a large neon sign hanging in the corner pointing you to the Rodeo arena. Here, every Friday and Saturday night you can witness real, live bull riding competitions.
After spending a little time exploring inside, it was time for us to head to dinner.
A Dedication To The Performers
However, even on the way out, we found another interesting area. Lining the walls towards the exit, there are plaster plaques dedicated to all of the famous artists and celebrities that have performed at this famous Fort Worth venue.
Each one has hand impressions pressed into them with the name of each individual or group.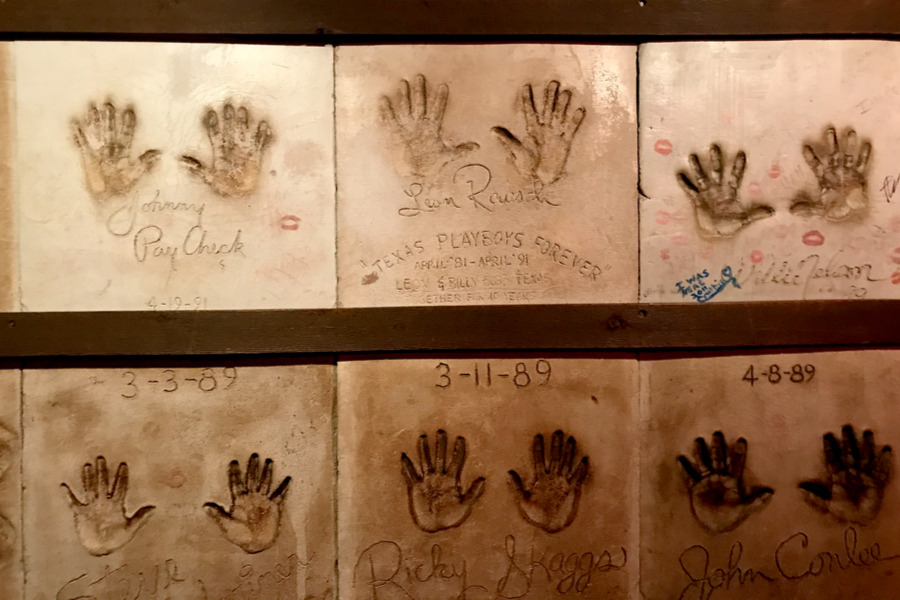 So we took a few minutes to look around and see who we could recognize. And there were a lot!
Not only is Billy Bob's Texas a great concert venue, it also has been in many movies. And now we can say that we have been there!
Joe T. Garcia's
Just about a half mile away from the historic Forth Worth stockyards is a Mexican restaurant called Joe T. Garcia's.
We decided to stop here for drink after a recommendation from a friend. However, we arrived about 20 minutes before they opened.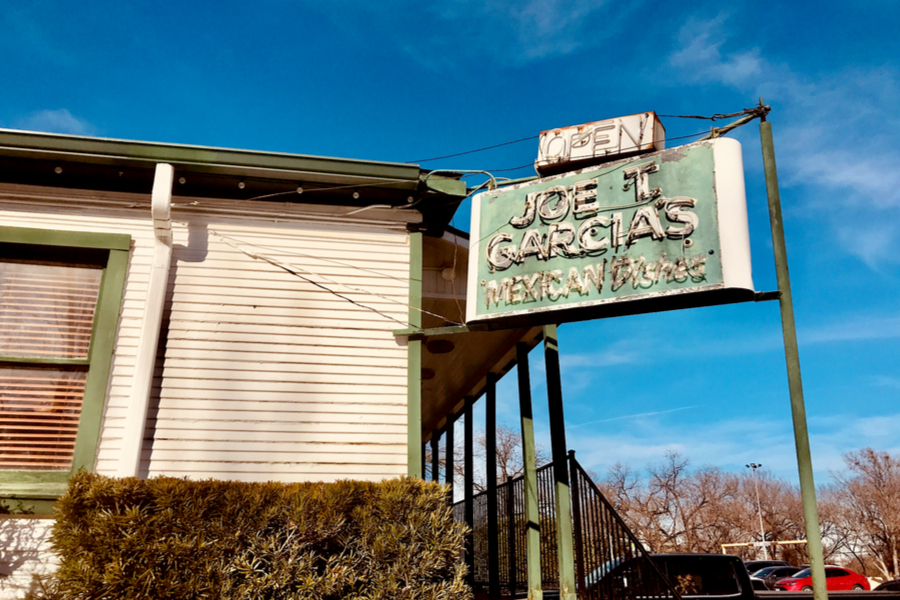 So we decided to wait in the car until it opened. As we scrolled through our pictures and talked about our day, we noticed a police SUV vehicle pull up in front of the building.
Normally, this wouldn't be anything shocking to us. However, right behind that vehicle were 2 large black SUV's with dark tinted windows, and another white transporter vehicle lined in a single row.
As we watched from the parking lot, we saw approximately 8 men dressed in Army fatigues quickly run inside the building. Shortly after, a military officer, entered the building surrounded by several men in dress suits.
It was obvious to us that it was the Secret Service. And within 5 minutes, they all came out of the building, entered their vehicles and drove off.
With one final SUV ,that must have been parked down the street, following behind.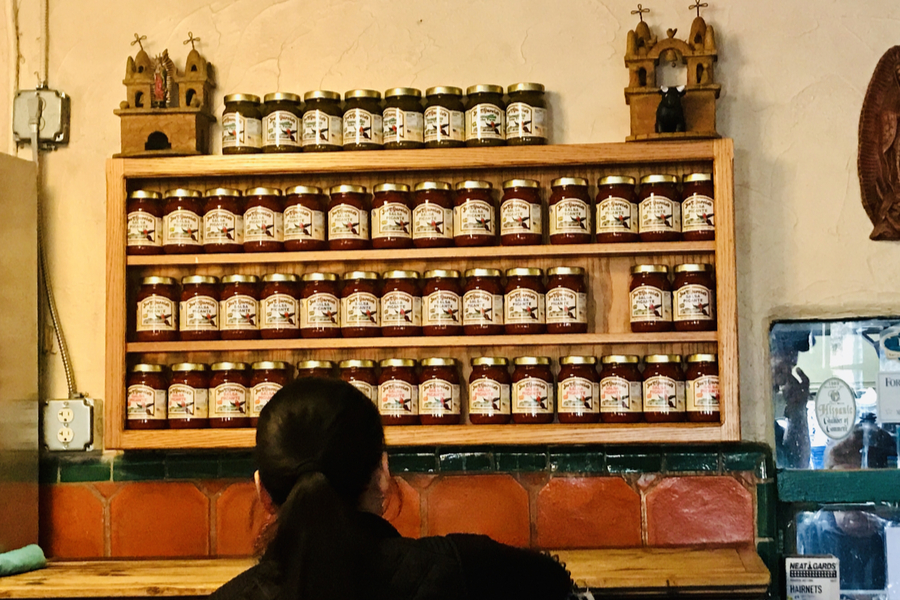 So when we finally got inside the restaurant, we had to ask about what we just witnessed.
Although no one could tell us exactly who the gentleman was, we were told he was a high level military official who stopped by there solely to buy a jar of Joe T. Garcia's salsa.
We just laughed and decided that if the salsa is that good, that we should buy some too!
And that is exactly what we did!
Happy Traveling! Jim and Mary
CURRENT TRIP STATUS TO DATE:
Day 122 of 365
States : 15/50
National Parks / Monuments : 18
Stayed In : Midlothian, TX
Miles Driven : 76.5
Total Trip Miles To Date : 13,839.1
Total Gallons Used : 1,002.83
Biking Miles : 0.0
Biking Miles To Date : 152.8
Hiking Miles : 1.2
Hiking Miles To Date : 280.2
About Our Living Simple Tour
On September 9th, 2019, we set out in our NuCamp T@B 400 Teardrop Camper to travel to every state. You can check out all of our dates here : Dates for the States

Follow along by signing up for our twice weekly email updates at the bottom of the page. You can also follow us on Facebook : Live Simple Tour Facebook and Instagram : Live Simple Now Instagram Page.