01
Feb
One thing that we are going to miss as we continue our trip across the country is the great food of Louisiana!
In every state that we visit, we always try a food item that is most popular in that state.
For instance, in Nebraska we ate a Runza sandwich. And in North Dakota, we ate a bowl, or two, of Knoephla soup.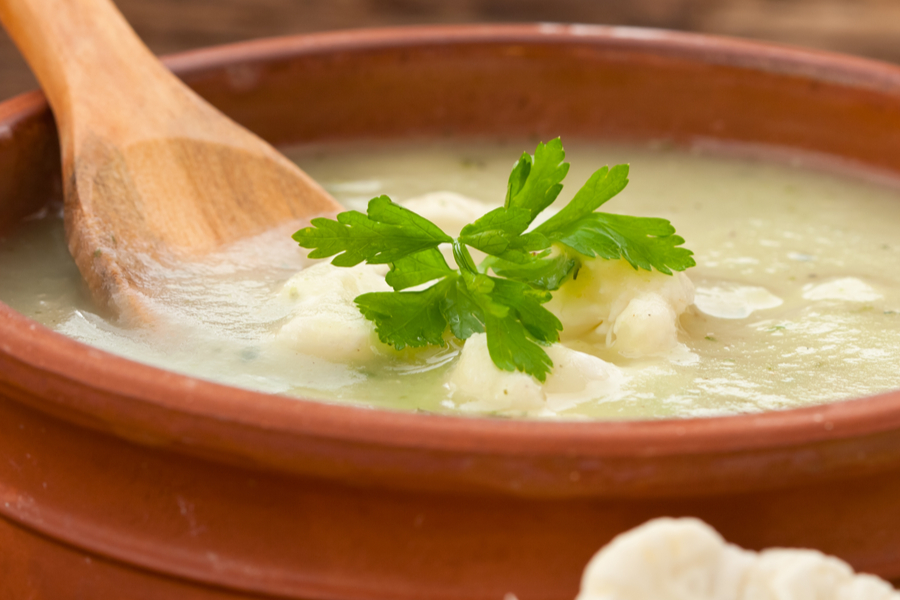 Lucky for us, before we left on this adventure, Jim's family gave us a Reader's Digest magazine that listed all 50 states and the food that is popular and/or unique to that area.
And as part of our challenge of what to do in each state, we partake in that specific food item.
The Great Food of Louisiana
However, during our week here in Louisiana, we have indulged ourselves a little more than normal in the local cuisine.
Gumbo
The Reader's Digest article listed gumbo as the great food in Louisiana. And I have to admit, both of us have been looking forward to having a bowl for a few weeks now.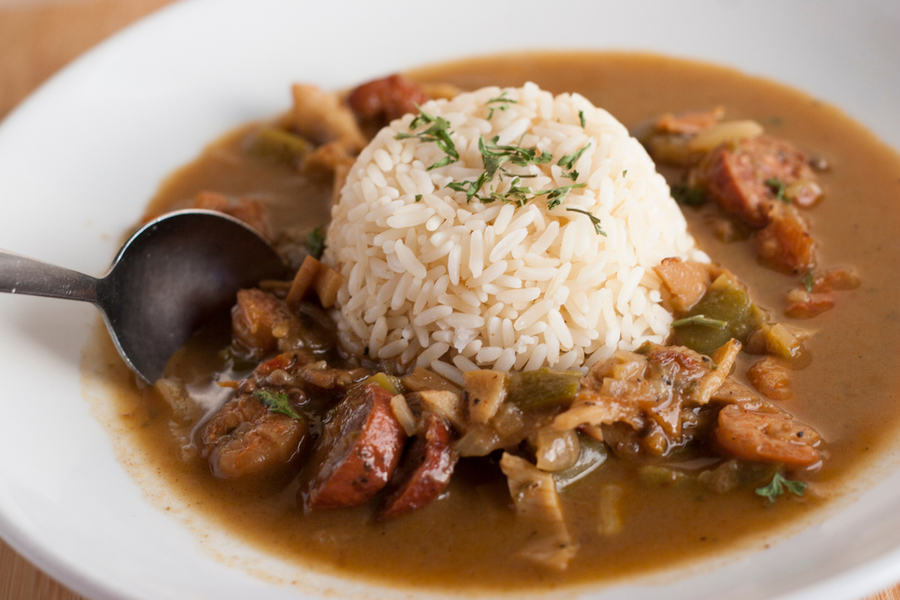 So within the first 24 hours of stepping foot across the border from Arkansas, I had a bowl of seafood gumbo and Jim had grilled catfish at Soileua's Dinner Club! And it was incredible!
However, that was just the beginning of an incredible foodie week.
Beignets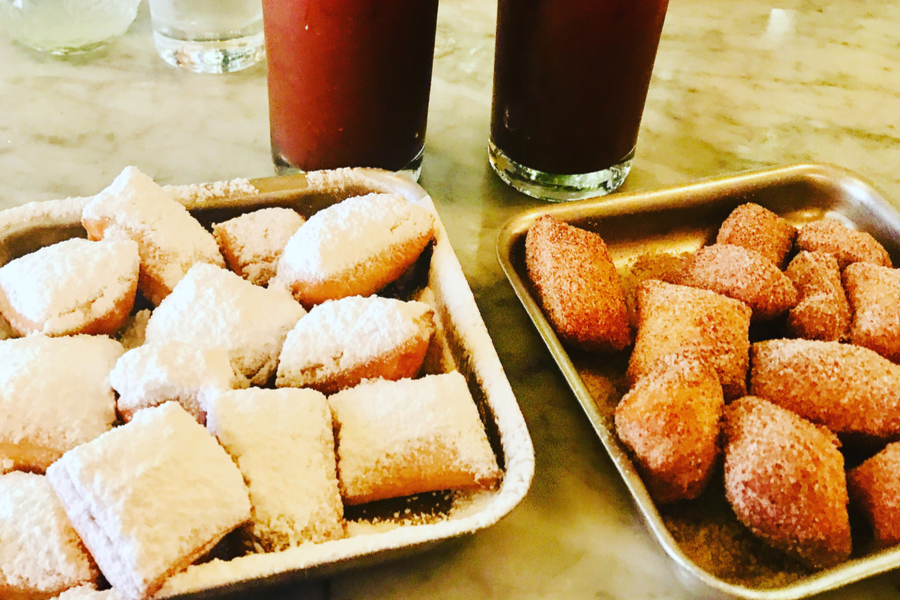 Since that time we have had two helpings of Beignets. While we were in the Garden District of New Orleans, we indulged in mini beignet's. We split our order to included both the traditional powdered sugar variety and cinnamon sugar beignets.
I loved that they were so easy to eat, and less messy than the standard size pastry. However, whenever you are in New Orleans, it is an unspoken, mandatory rule that you must have a beignet and coffee at Cafe du Monde.
So when we headed to the Big Easy, we ate breakfast at the famous cafe. We split an order of beignets and drank a cup of their famous chicory coffee.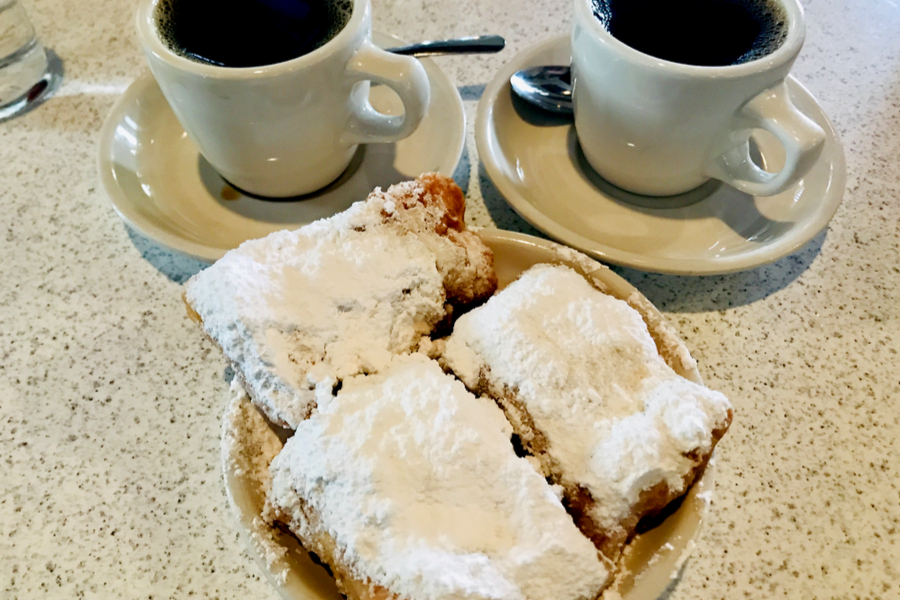 And lucky for us, we were entertained by Jazz performers the entire time.
Crawfish Étouffée
After spending a little time walking around, we were ready for lunch. This time, Crawfish Étouffée was on the menu.
Fortunately, it is the beginning of crawfish season here in the Bayou. And that means that many of the great food dishes in Louisiana include fresh crawfish.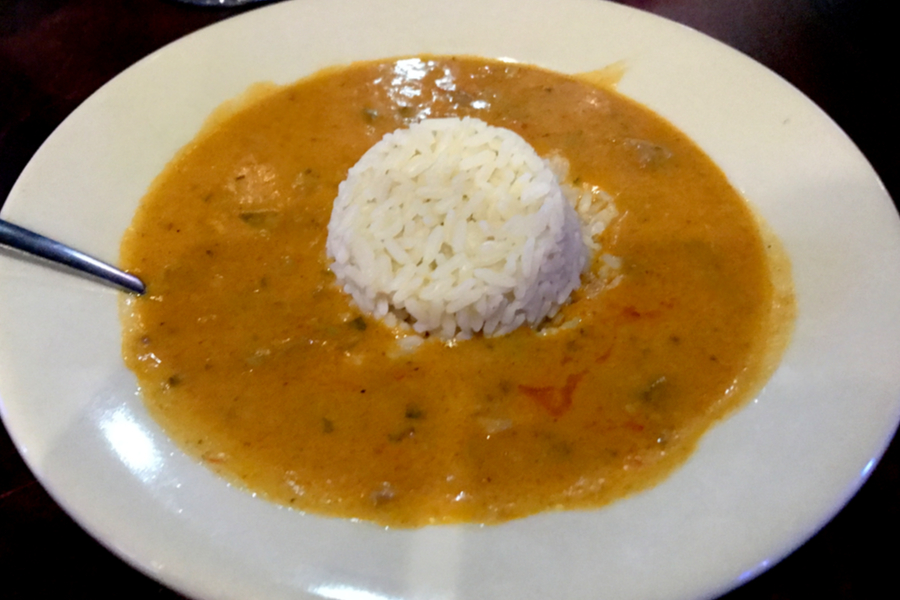 And because étouffée dishes focus on one single meat, the crawfish flavor was outstanding!
Jambalaya
However, when you talk about the great food of Louisiana, one of the most popular dishes is Jambalaya!
Whether you like it with Creole or Cajun seasoning, this popular rice casserole dish is most often served with andouille sausage, chicken, and shrimp.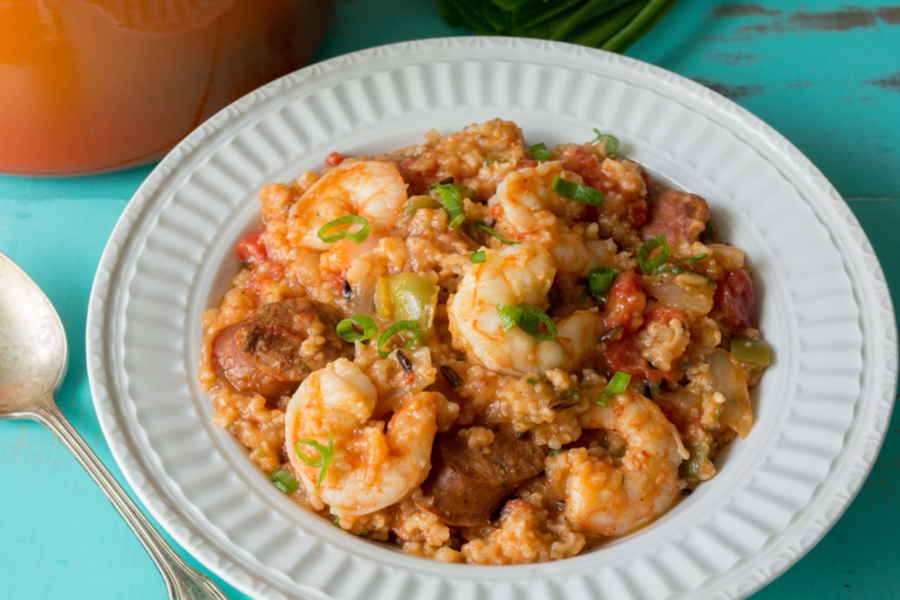 And if you like it extra spicy, be sure to add a few splashes of Louisiana Hot Sauce on top!
The Other Great Foods of Louisiana
There are definitely a lot of great food choices found here in Louisiana. Many of which we don't get to experience back in the Midwest.
For instance, in the grocery stores you can buy boudin, crawfish, fresh gulf shrimp with the heads still attached, and every item to make a crawfish or shrimp boil.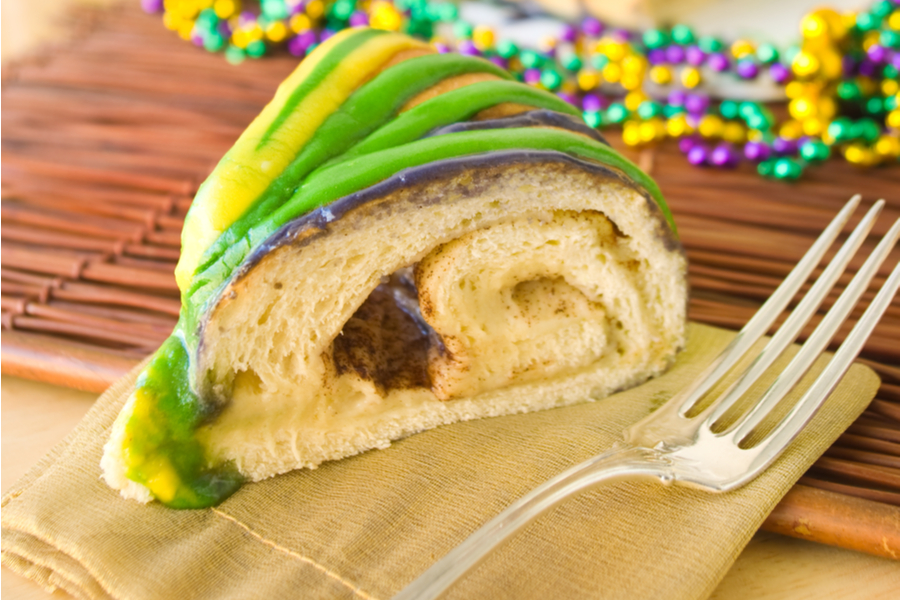 And don't forget the ever popular King Cake! Every store in the area has boxes upon boxes of this famous sweet roll available for purchase.
However, you can only buy it during Carnival Season, which ends on Fat Tuesday. And yes, we tried some of that too!
As our streetcar driver said, "If you don't have high blood pressure, you will when you leave Louisiana!"
Happy Traveling! Jim and Mary
CURRENT TRIP STATUS TO DATE:
Day 146 of 365
States : 18/50
National Parks / Monuments : 20
Stayed In : Livingston, Louisiana
Miles Driven : 32
Total Trip Miles To Date : 16,200.4
Total Gallons Used : 1,165.50
Biking Miles : 0.0
Biking Miles To Date : 158.4
Hiking Miles : 2.2
Hiking Miles To Date : 331.8
On September 9th, 2019, we set out in our NuCamp T@B 400 Teardrop Camper to travel to every state. You can check out all of our dates here : Dates for the States

You can follow along by signing up for our twice weekly email updates at the bottom of the page. You can also follow us on Facebook : Live Simple Tour Facebook and Instagram : Live Simple Now Instagram Page.