If you are ever in Lincoln, Nebraska, one thing is for sure, touring Sunken Gardens is a must!
On a little less than 2 acres, Sunken Gardens displays close to 30,000 blooming annuals. The view is simply breathtaking, and the massive color the annuals provide is only the beginning!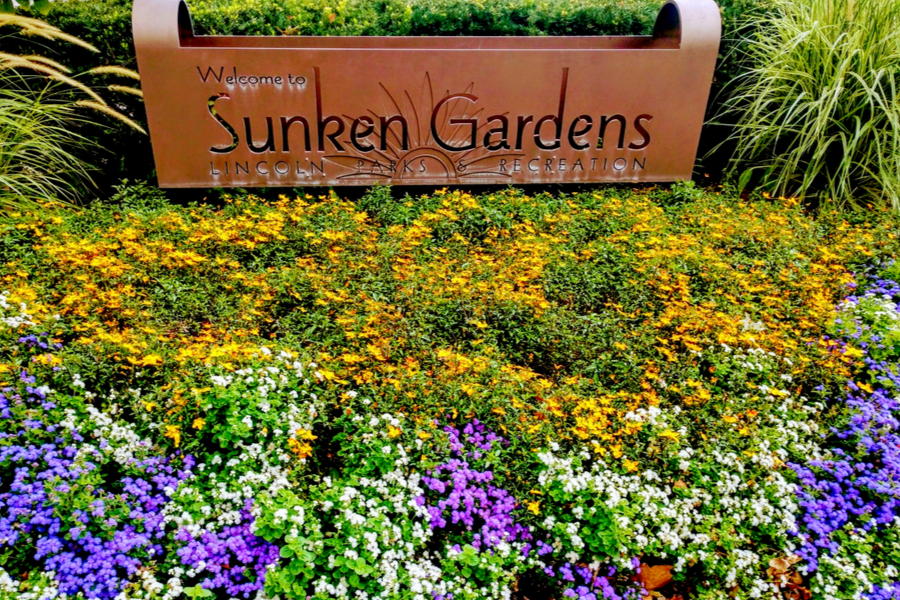 Touring Sunken Gardens
Sunken Gardens is an 85-year-old annual display garden that is free and open to the public. It's run by the Lincoln, NE. Park and Recreation Department Public Garden division.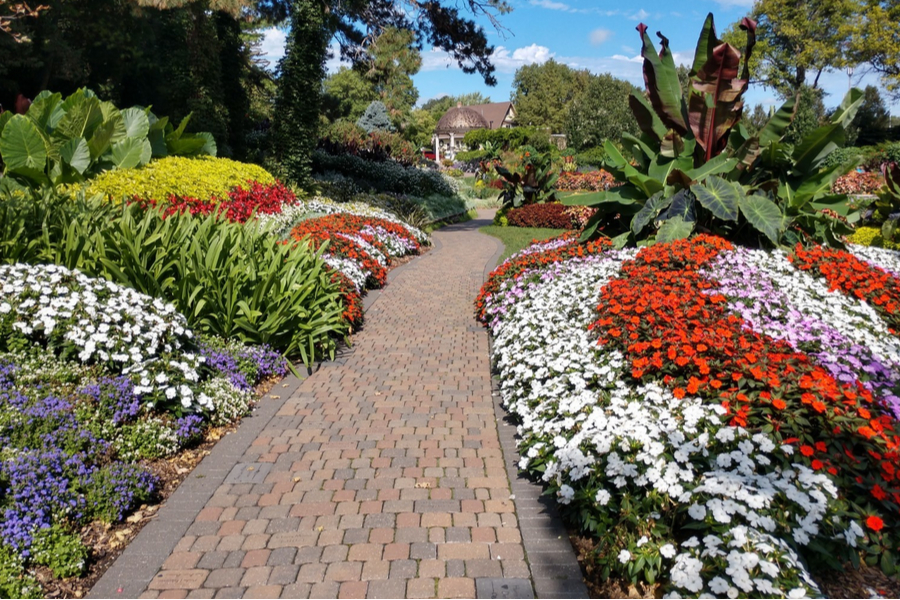 It was originally part of the Public Works Project, and was created back in 1930.
Today, it is the only Nebraska garden listed in the "300 Best Gardens to Visit in the United States and Canada" by National Geographic Guide to Public Gardens.
And it is easy to see why!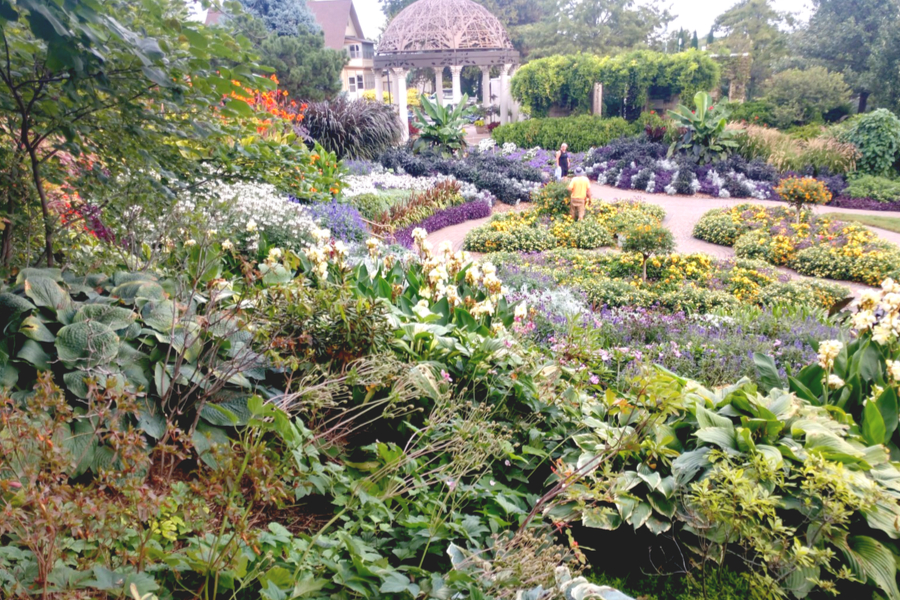 Winding brick walkways, fish ponds and waterfalls fill the space with a beauty that is hard to believe. Especially when you consider the location is in the middle of the city.
An All Volunteer Effort
But what makes it even more special is that it is all created and maintained by volunteers. And remember, these are annuals, which means they have to be planted again and again every single year!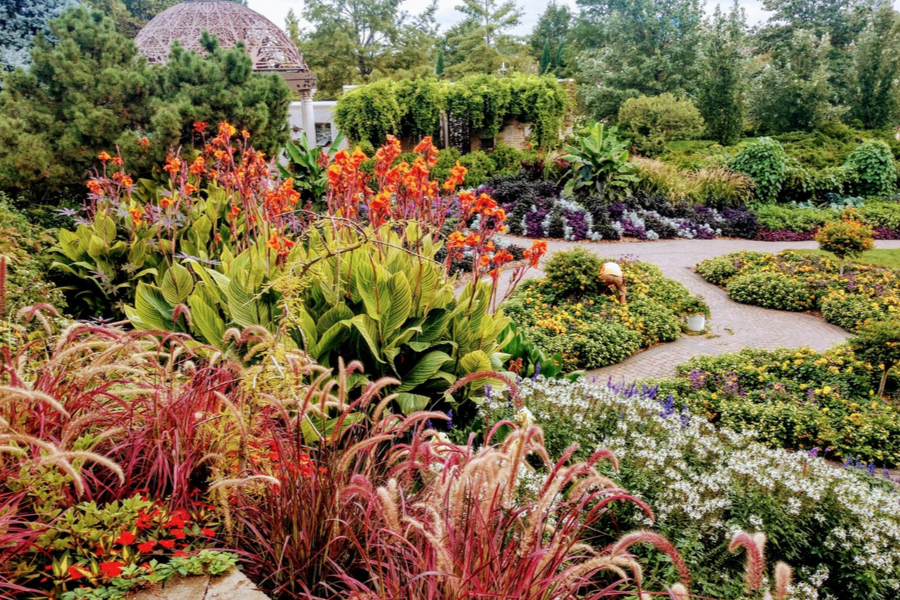 We were fortunate enough to find Zach, the volunteer coordinator, on site and working the day of our visit.
He explained to us that every spring, they have a big planting day where all of the volunteers come together to plant the display. And each year, there create a new theme for the garden to add a new twist.
The volunteers maintain the gardens through the summer, and then come back for a fall event to clear the space. They finish by adding in a few inches of compost on top of the beds, and prepare it for the following year's planting.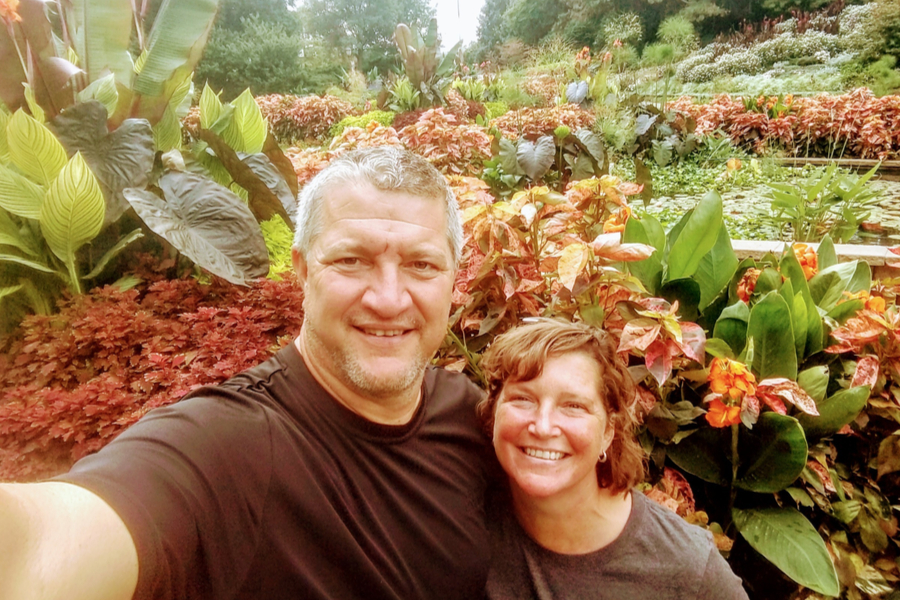 It was an incredible sight to see in person, and a wonderful way to start off touring the gardens of America as we head around to all 50 states.
Having Our First Runza Sandwich
So, to be perfectly honest, before this week, I had never heard the word Runza. Let alone, know it was a sandwich that was born and bred in Nebraska.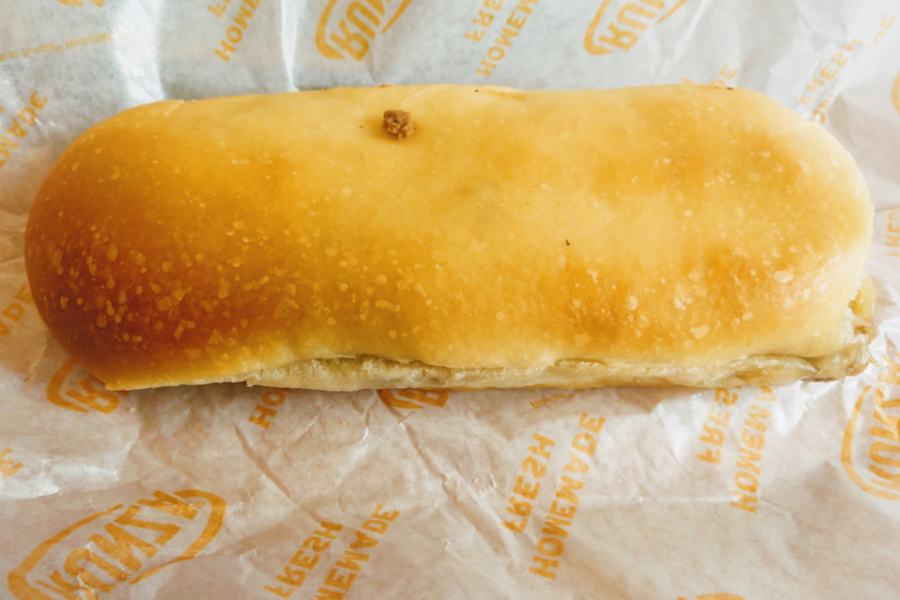 So for those like us that have no clue what it is, a Runza is best described as a doughy bread pocket filled with seasoned beef, cabbage and onions.
It was created in Lincoln, Nebraska in 1949 by Sally Everett when jobs were scarce after World War II.
She created the sandwich from an old family recipe and started selling it at a local carhop.
And the name Runza? Completely made up by Sally back in 1949! Although today it is a household name in Nebraska.
And yes, they are delicious! I think Mary may have to re-create a version of this for a recipe when we get back home.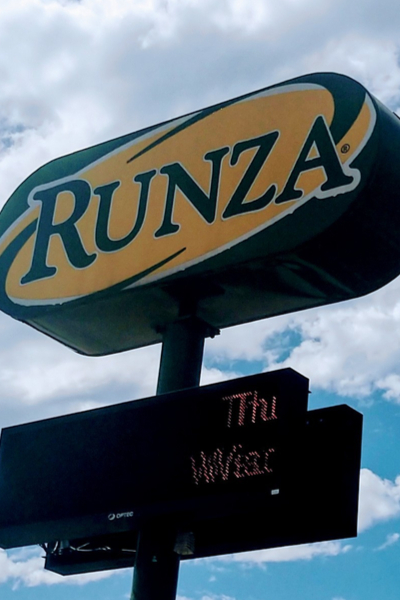 Love all of the new and interesting things we find as we roll around this gorgeous country. If you missed any of the days, you can check each one out here : Our Journey Day By Day
Well, it's on to North Platte, Nebraska tomorrow, and a stay at the world's largest railroad yard. This should be interesting for sure!
Happy Traveling! Jim and Mary.
CURRENT TRIP STATS
Day 4 of 365
States Visited 1 / 50
Stayed In : Lincoln, Nebraska
Miles Driven : 250
Total Trip Miles To Date : 1390
Total Gallons Used : 102.96
Biking Miles : 8
Biking Miles To Date : 8
About Our Living Simple Tour
On September 9th, 2019, we set out in our NuCamp T@B 400 Teardrop Camper to travel to every state. You can check out all of our dates here : Dates for the States

You can follow along by signing up for our twice weekly email updates at the bottom of the page. You can also follow us on Facebook : Live Simple Tour Facebook and Instagram : Live Simple Now Instagram Page.