There is nothing like adding a little travel challenge to our 50 state tour, and that is exactly what we did this past week!
Each week that goes by, we get a little closer to that September 9th launch date.
And part of the fun leading up to it is getting to think about all of the things we want to see and do. Including some things we want to do in every single state.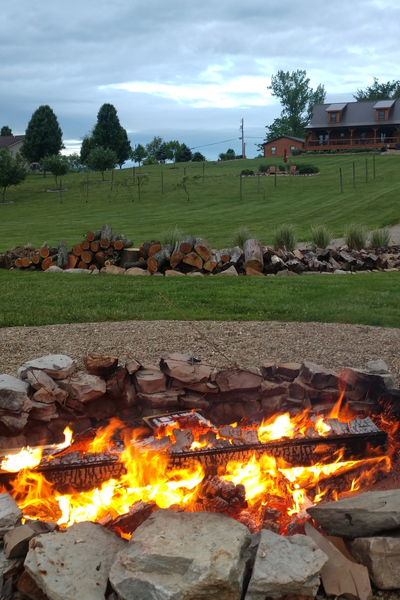 So this past week, we sat down one night outside at the farm and spent the evening coming up with this personal couple travel challenge:
Think of 5 things we want to do or accomplish in every single state we visit.
After all, it's not every day you get the opportunity to see all 50 states in a single year. So why not have the most fun you can with it!
Here is what we came up with:
The Travel Challenge – 5 Things We Are Going To Do In Every State!
#1 The Bicycle Challenge
We love riding our bikes every chance we get. And we don't plan on stopping that practice on the road!
There is something so special about peddling around, taking in the views, and being outside.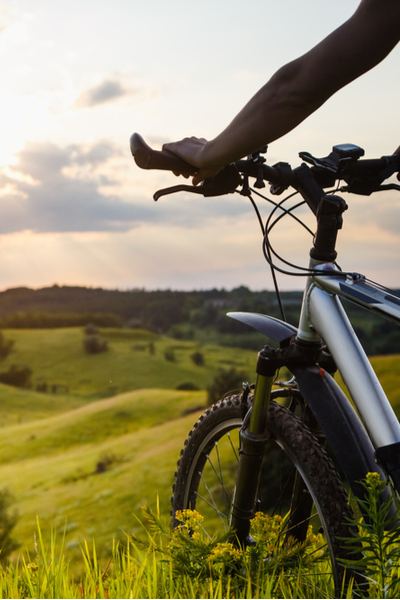 So with that said, our first travel challenge goal is to bike at least 25 miles in every single state we visit.
What better way to see the sights and sounds up close?!
#2 A Bottle Of Red…
There is something so special about the culture and people behind wine. We have always loved to visit wineries anywhere we travel.
The vineyard. The grapes. And, of course, the beauty and atmosphere of it all is something special to behold. We even have our own little vineyard at home, and someday hope to make a few bottles of our own wine.
So we thought let's make it a part of the trip.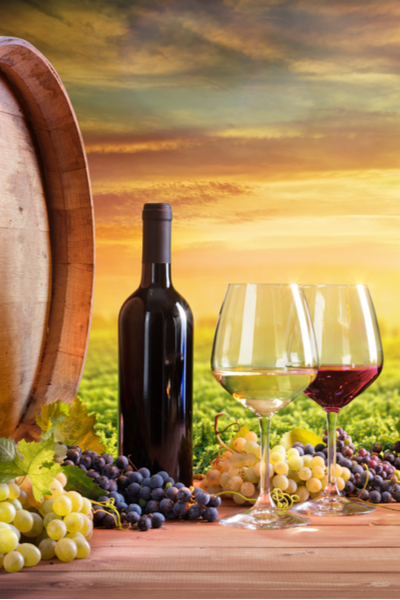 The goal is to enjoy a bottle of wine in every single state we visit. And hopefully, a wine native to that state.
And as we do, we will date each and every cork, and save them until we get back.
It is then we hope to create a wooden wall map of the U.S., with a little cut-out within each state to place the dated cork.
And, as a member of Harvest Hosts, we will be staying at some of the most beautiful wineries along the way!
#3 The Selfie State Challenge
Along the same lines of creating a lasting memory is our state selfie travel challenge.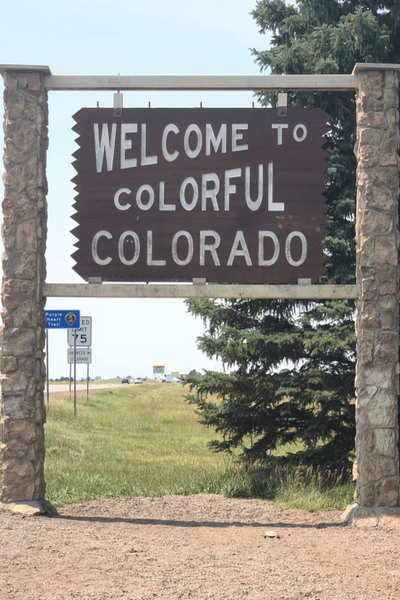 As we head around all 50 states, we will stop and take a selfie photo of us and the state welcome sign.
And by the end of it all, what a memory we will have in pictures!
#4 Oh Christmas Tree…
We have always both loved to decorate our Christmas tree. And have always wanted to create a special themed tree to put up in the barn.
Mary came up with the great idea to collect one ornament from every single state we visit.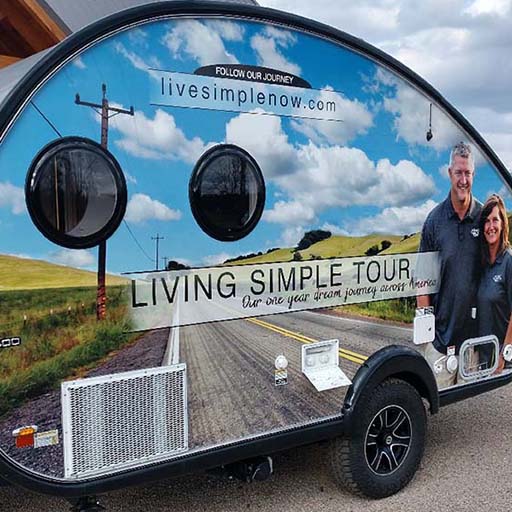 And when we return, we will decorate a new barn Christmas tree every year with only those ornaments.
It will be a great way for us to always be able to remember our trip every Christmas Season from here on out!
#5 A Garden In Every State
It may be listed last, but this travel challenge is certainly not least.
It is our absolute dream and wish to visit at least one garden from one of our followers in every single state.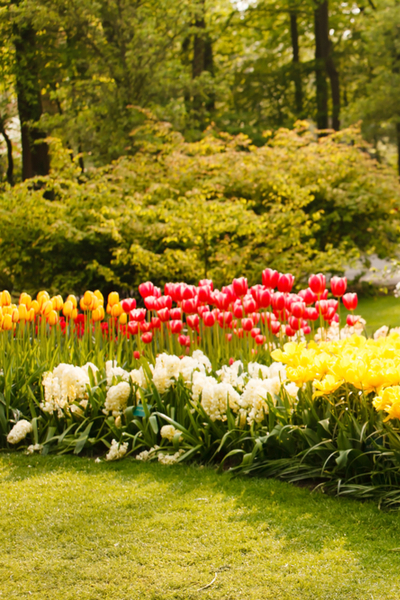 It may not always be in season as we travel around, but to share in the love and joy of gardening with our fellow gardeners is our absolute favorite thing to do.
And this trip gives us the chance to do that from sea to shining sea!
Here is to counting down the days until we begin this magnificent journey in our Tab 400 Teardrop Camper!
If you haven't yet, please visit our state by state interactive map ( Our Travel Map) and click on your state to leave us your top places to see in your neck of the woods!
Happy Traveling – Jim and Mary