Today we said goodbye to the Denver area and headed west on 1-70 to Sopris Alpaca Farm in Silt, Colorado.
Harvest Host Locations
As members of Harvest Hosts, we have the pleasure of being able to stay the night at some amazing business locations, for free!
For example, we have stayed at Wood Hat Distillery who not only makes amazing corn whiskey, but the owner also makes wooden hats.
Then there was the Tweed Couch in Omaha. We enjoyed staying at the 1920's property which provides the public with a seasonal shop that carries unique items for the home.
And who can forget the night that we spent at the largest rail yard in the world in North Platte, Nebraska.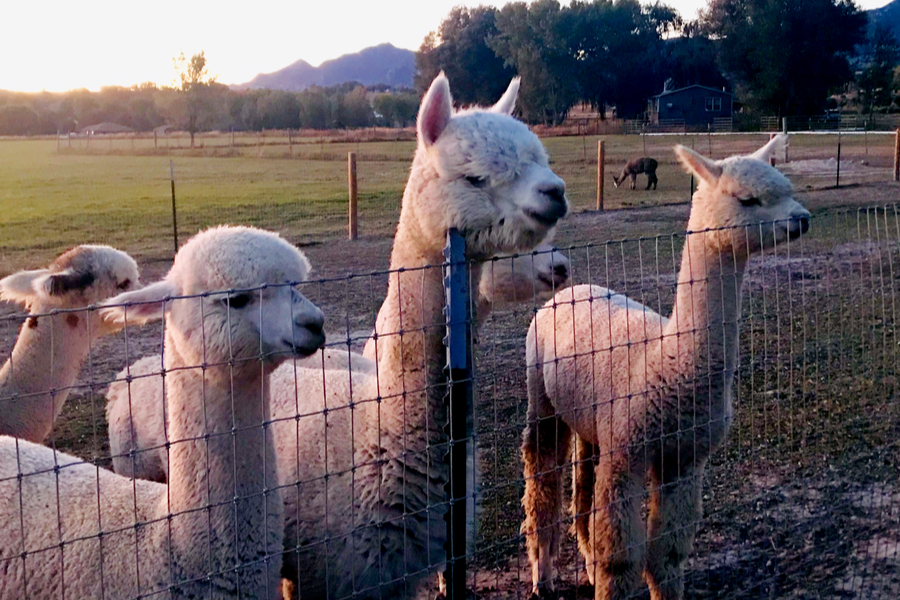 But today we couldn't wait to jump in the truck and head west, knowing that we would be spending the night at an Alpaca Farm.
After leaving Littleton we headed down interstate 70 towards Grand Junction. However, our 3 hour trip to Silt took longer than expected due to construction along the Vail Highway.
Although it took us almost 4 hours to get there, the drive was simply amazing. In fact, I am glad that the traffic was slower than normal. This gave us both the opportunity to take in the views just a little longer as we drove through the Rocky Mountains.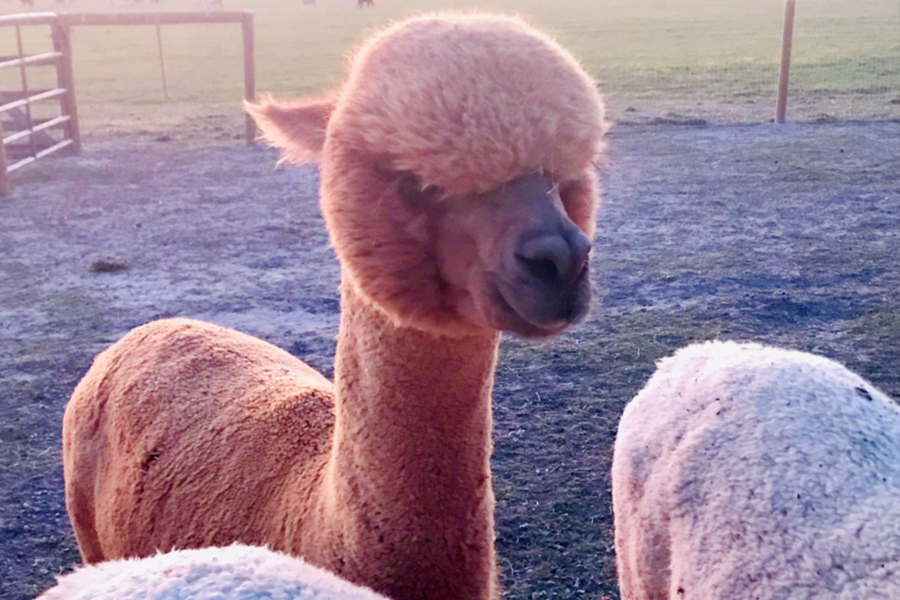 The scenery was filled with tall alpine trees nestled against large Rocky Mountains with crystal blue water flowing at its base. And who could ever get tired of looking at the hundreds of ski lodges and slopes as you passed through Breckenridge and Vail?
However, as we pulled into the Sopris Alpaca Farm, just west of 1-70 in Silt, Colorado, the sight was just as impressive.
Sopris Alpaca Farm
Down a long, straight drive, we could see dozens of Alpacas grazing in the distance.
We pulled up to a beautifully restored Log home where we met Kim, the owner. She and her husband Cory run the Alpaca farm and have opened it to the public just one short year ago.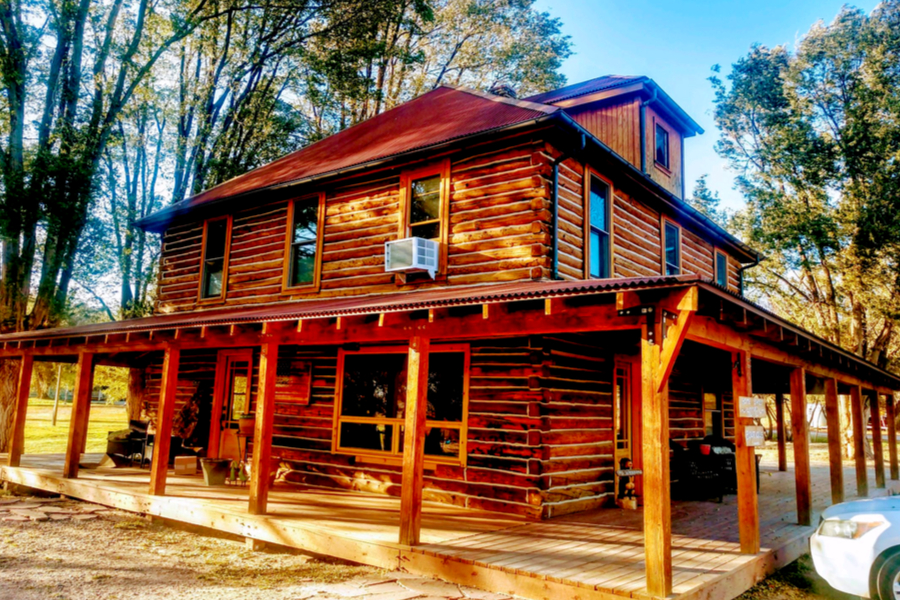 They purchased the property a few years back and spent some time restoring the log home to become their own.
They have also restored many of the out-buildings, including the one that is closest to the fenced in alpaca yard.
The Talented Mural Artist
But they also had a little help. They hired a young graffiti artist to paint the outside of the structure. The intent was to honor the alpacas, but also the rich culture of the area.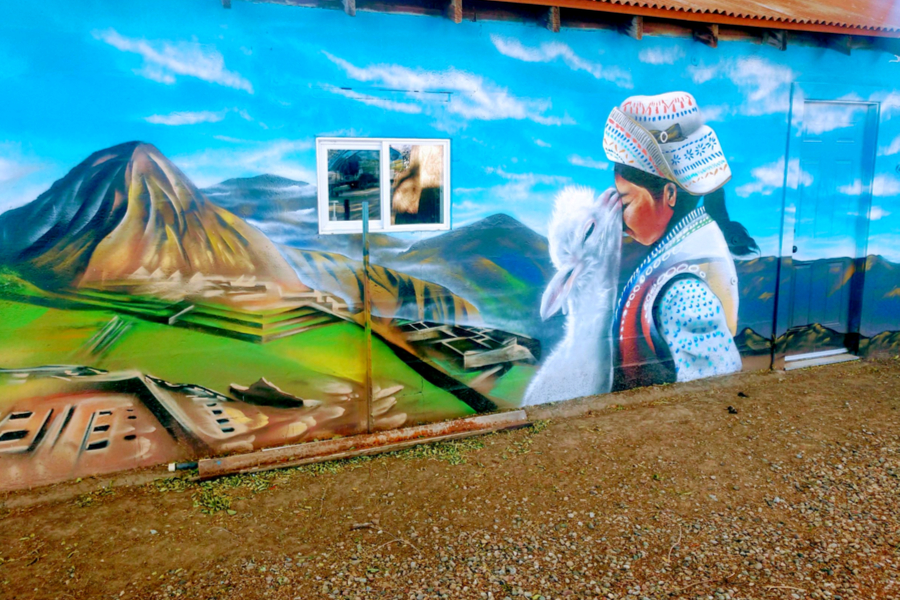 And what he did was simply amazing! He painted a mural on each side of the building using only a picture as a guideline. But what is even more impressive is that he completed it using nothing but spray cans of paint.
Not one single image projection on the wall to use as a guideline and not one paint brush was used to create this masterpiece. The once run down building now stands proudly as an artistic gateway to the Alpaca yard.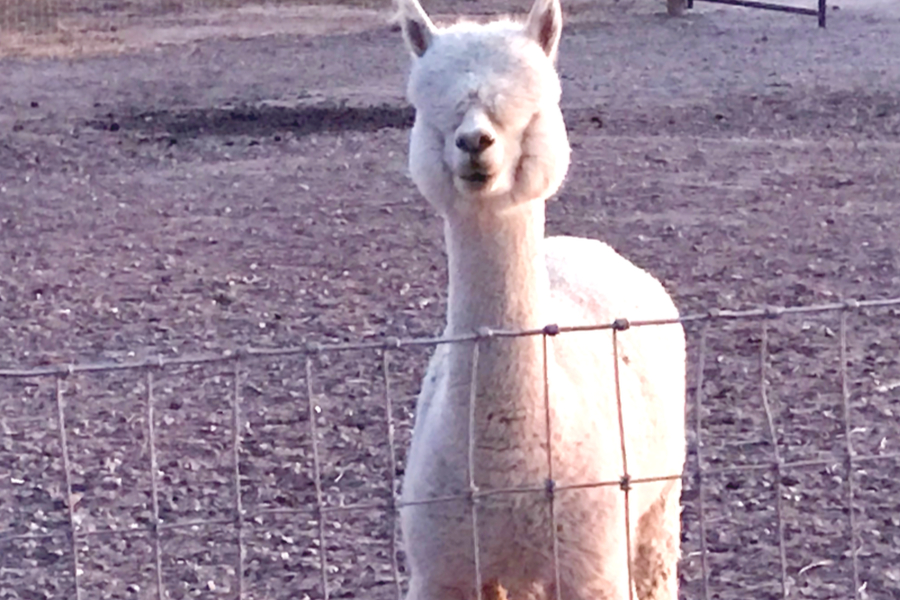 The Sopris Alpaca farm is open to the public daily from 10-4pm. Everyone is welcome to come and enjoy the beauty of the alpacas and their 50+ acre farm. You can even pet and feed the alpacas during your visit there.
The Sopris Alpaca Farm Boutique
But one of the most impressive parts of our stay was to be able to go into the Boutique. They sell all kinds of alpaca made products at the store, including clothing and other household items.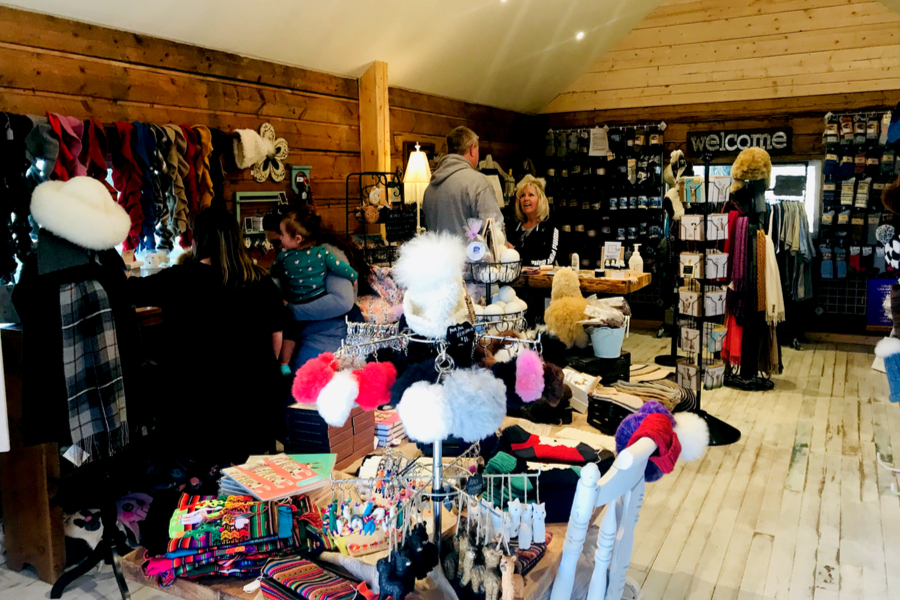 Although they don't actually make the products on site, they find local knitters who craft several of their products with the yarn made from their own alpacas.
Sopris Alpaca Farm also hosts several special events throughout the year and welcome groups, including school and nursing homes to schedule a visit. Alpacas seem to have a therapeutic affect on all those that visit.
And we can attest that we felt much more relaxed and calm after spending the night with the alpacas.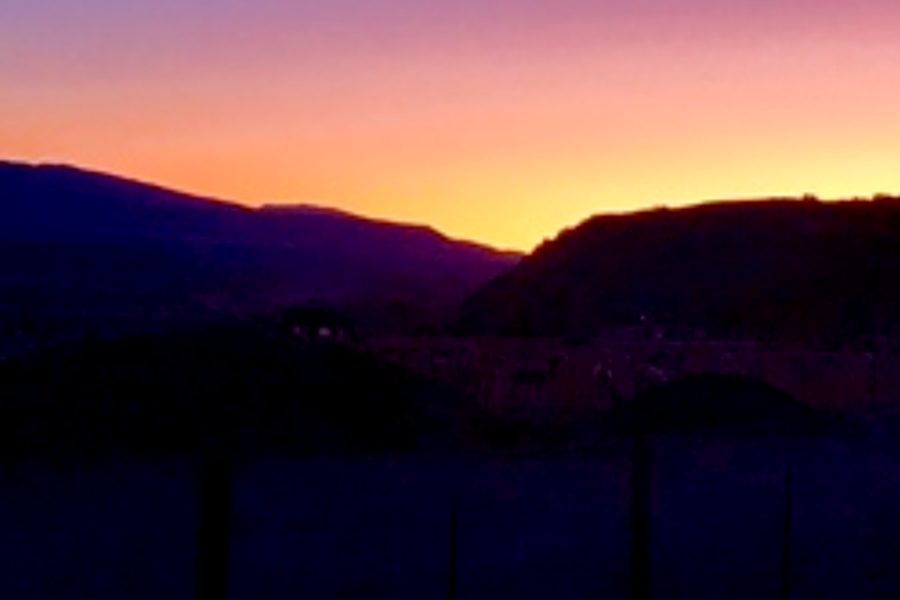 CURRENT TRIP STATS
Day 36 of 365
States Visited 6 / 50
National Parks / Monuments Visited : 7
Stayed In : Silt, Colorado
Miles Driven : 120.1
Total Trip Miles To Date : 4808.9
Total Gallons Used : 358.87
Biking Miles : 0
Biking Miles To Date : 95.1
Hiking Miles : 1.2
Hiking Miles To Date : 95.1
About Our Living Simple Tour
On September 9th, 2019, we set out in our NuCamp T@B 400 Teardrop Camper to travel to every state. You can check out all of our dates here : Dates for the States

Follow along by signing up for our twice weekly email updates at the bottom of the page. You can also follow us on Facebook : Live Simple Tour Facebook and Instagram : Live Simple Now Instagram Page.