On to Omaha!
Now that we are into our second day of our travelling, we thought we would add a bit of ongoing trip facts and figures to the end of each post. And a little fun game to boot.
So starting today, be sure to check them all out at the end of each daily post!
September 10th, 2019 – On To Omaha!
After a good night's sleep in the camper at the Wood Hat Distillery in New Florence, Missouri, we headed into Hermann, Missouri for a little early morning writing time at a local coffee shop.
We have covered a lot of ground so far to get to Nebraska to start – in fact, 996 miles to be exact.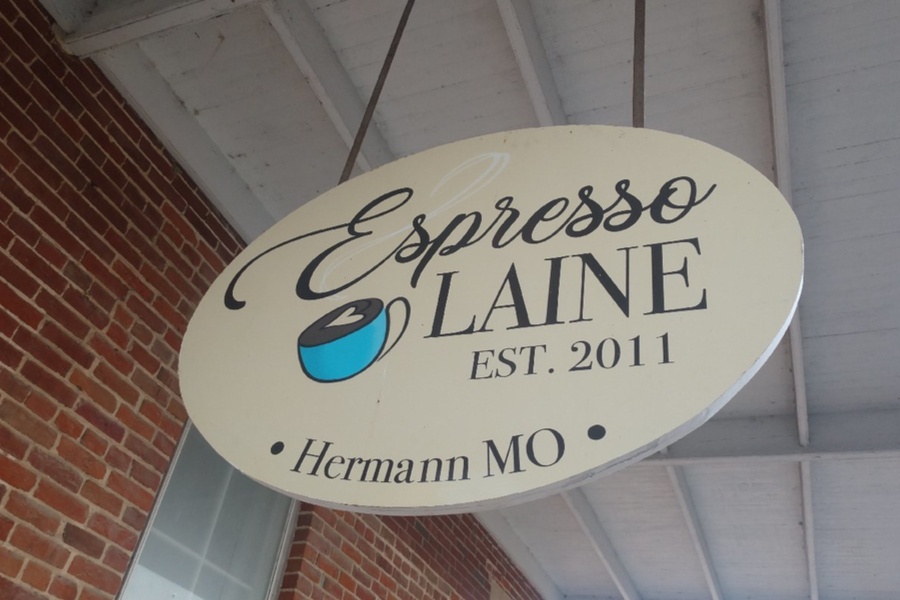 One of the best things about this trip is the opportunity for us to get to "work" from so many cool coffee shops and breakfast joints.
And we put "work" in quotation marks because to us, this is never work. Writing about what we love to do has never and will never be work. And getting to do it while enjoying a cup of coffee, well that is pure heaven.
So many of you have given us awesome suggestions for coffee shops and breakfast places to visit and work from, and we can't wait to try them all out as we travel.
And that is exactly how we found Espresso, and it was a GREAT suggestion from Milley George, who follows us from New Castle, PA.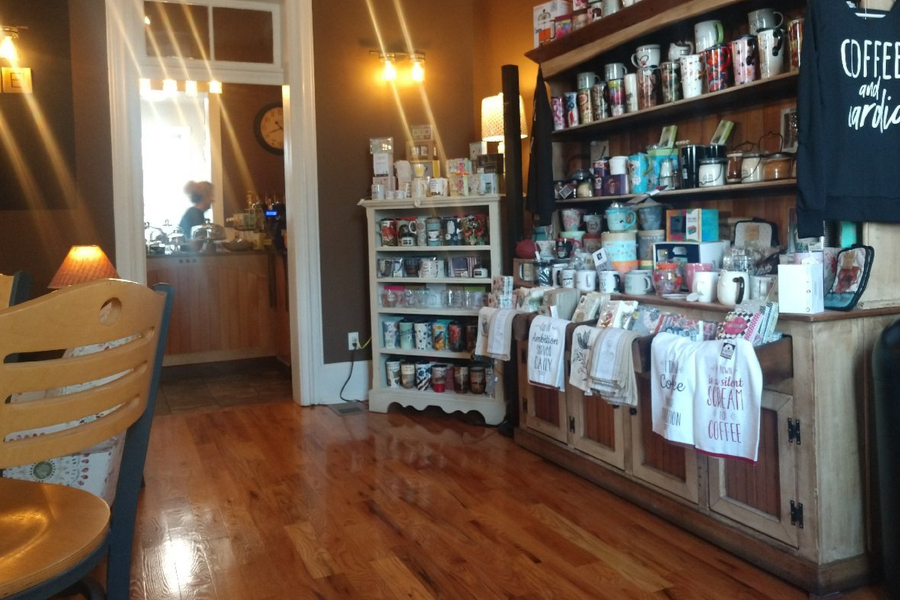 Espresso Laine turned out to be a great little coffee shop tucked into beautiful downtown Hermann. And their Mexican roast coffee was a big hit for me, as was Mary's salted caramel coffee.
And it certainly provided a little energy for the day's drive to Omaha…
The Drive To Omaha – Seeing The Effects Of The Devastating Spring Floods
After a little writing, it was time to head to Omaha. And wow, were we ever stunned on the drive up through Iowa on Route 29 by the devastating effects of the flooding that hit much of the Midwest this past spring.
Exit after exit was still shut down due to water covering huge portions of the side roads. And we couldn't even begin to count the number of houses, barns and outbuilding still under several feet of water.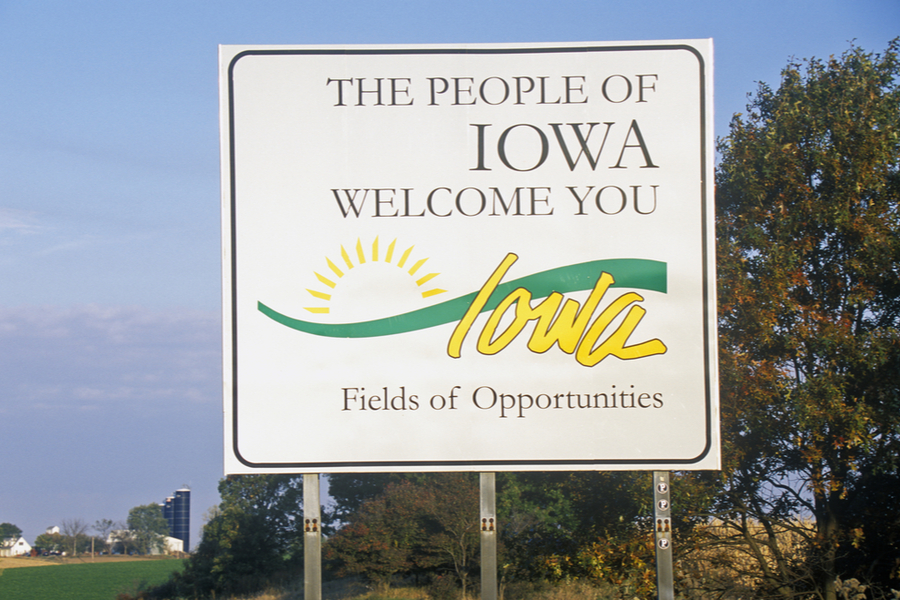 It was so bad in fact, we couldn't even pull off to take a picture, simply because all of the roads are still blocked off from water.
Sadly, so many of us who live in other parts of the country have long forgotten about what this past spring's massive flooding did to parts of the Midwest.
It will be a long time before this entire area can ever recover from it all. Our thoughts and prayers are certainly with them.
Arriving in Omaha To Some Wonderful Guests
It took about 6 hours to reach Omaha, and what a great sight it was to see our Harvest Home space for our nights stay in the camper.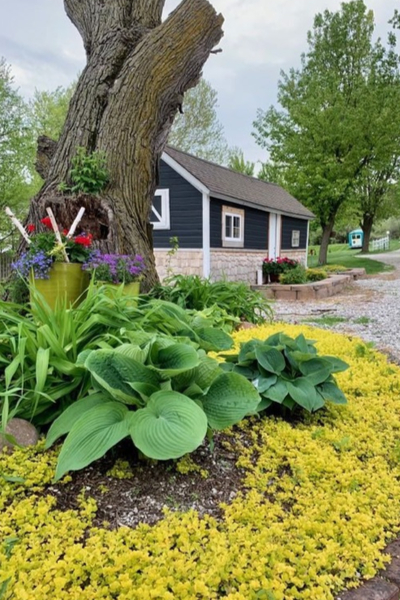 We were greeted right away by Diane, who along with her husband Lance own the quaint little property situated on the edge of Omaha. Diane actually runs her home decor and professional design business call Tweed Couch out of the renovated barn located on the property.
They were unbelievably gracious, taking time to show us their completely refurbished 1980's era Windstream Camper, and taking us on a tour of the barn as well.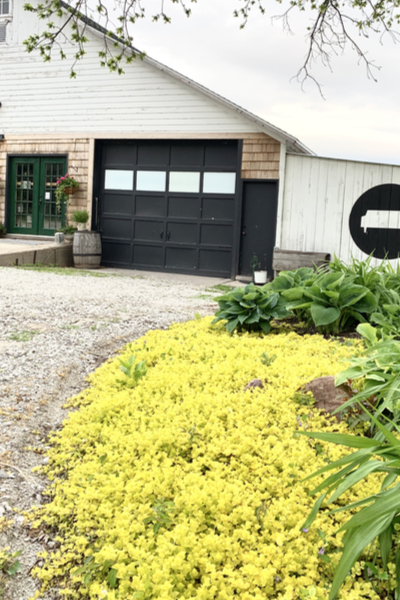 And if that wasn't enough, after returning from our dinner, they came out to sit with us under the canopy of a massive old tree to share a little wine and conversation. Love, love, love meeting incredible people like Diane and Lance along this journey!
Having A Little More Fun With The Trip
And last buy not least: As if it's possible, I think we came up with a way to even have a little more fun on the trip!
We call it our Traveling Same Name Food Game.
We decided it would be fun as we travel to attempt to experience as many local foods that are named after an area.
For instance, having a Manhattan in Manhattan. Or a piece of Boston Cream Pie when in Boston. And yes, even an Idaho potato in Idaho!
Well, we were able to have our first such "home-grown" treat at dinner in Omaha Tuesday night.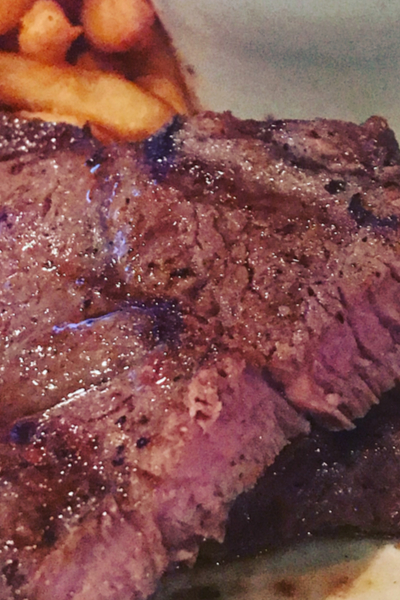 And if you guessed an Omaha Steak in Omaha, you guessed right. All I can say is we need to now hike and bike tomorrow for sure!
It's actually been a lot of fun thinking up possibilities, and we created a page on the site to keep track of our progress. And we would love your help too!
So if you can think of any more for us to add as we travel, leave us a comment on the page and we'll add it to our bucket list! You can check it out here : Our Traveling Same Name Food Game
Thanks for following along, now on to tackle day 3! Jim and Mary
CURRENT TRIP STATS
Day 2 of 365
States Visited 1 / 50
Stayed In : Omaha, Nebraska
Miles Driven : 405
Total Trip Miles To Date : 996
Total Gallons Used : 73.75
Biking Miles : 0
Biking Miles To Date : 0
About Our Living Simple Tour
On September 9th, 2019, we set out in our NuCamp T@B 400 Teardrop Camper to travel to every state. You can check out all of our dates here : Dates for the States

You can follow along by signing up for our twice weekly email updates at the bottom of the page. You can also follow us on Facebook : Live Simple Tour Facebook and Instagram : Live Simple Now Instagram Page.