"Of course there is an epic snowstorm hitting Montana the week we are going to be there!"
That was the quote uttered laughingly from Mary as we made breakfast in the camper early Saturday morning.
We were watching the latest updates online from the Weather Channel. And when the lead story started out with "A record smashing historic September snowstorm will bring heavy snow to much of Montana," all we could really do was laugh.
And as you can see by the map courtesy of the National Weather Service above, it is one big snowstorm!
At the time of the broadcast, we were in Medora, North Dakota and were getting ready to hike a bit more in the Teddy Roosevelt National Park. After which, it was time to head on to Montana.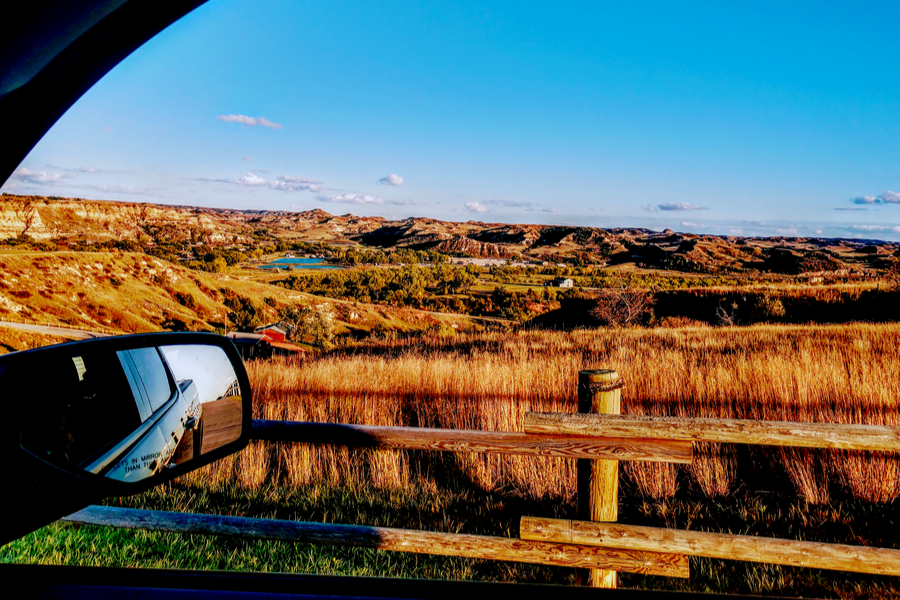 And that we did. By night's end we settled in just over the border in a little town called Wibaux, Montana. (On the subject of Wibaux, stay tuned tomorrow for one incredible story from this neat little town!)
Luckily, it was just a wet and cold 49 degrees in Wibaux, with no forecast of snow.
But we knew one thing for sure, we needed to make a few changes to our travel plan in the coming days to stay out of harms way.
An Epic Snowstorm Changes Up The Travel Plans A Bit…
It was bound to happen. When we first designed our state by state travel route, we did the best we could to try to stay clear of the worst chance of rough weather.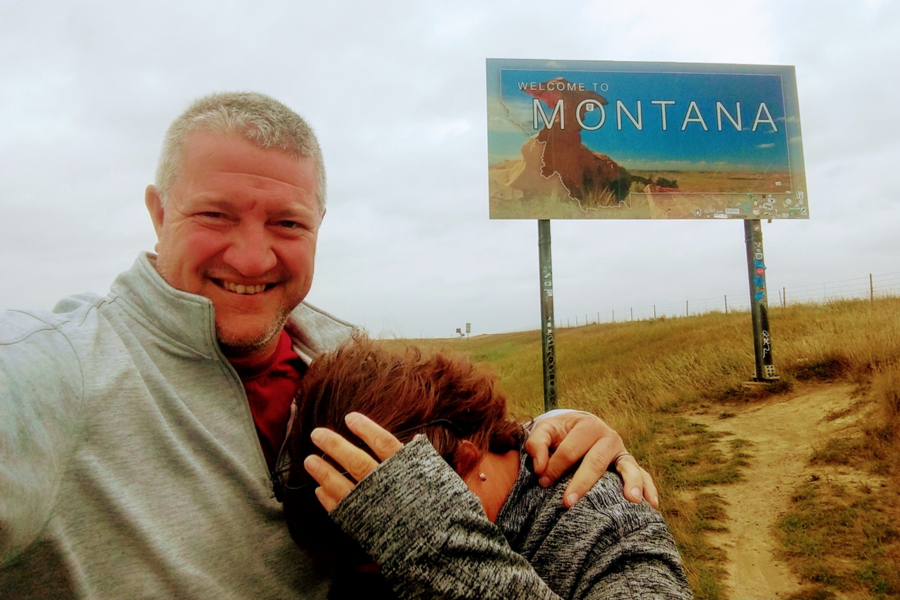 But when you travel for 365 days straight around the country, it is nearly impossible to avoid some type of bad weather.
After all, Mother Nature is in charge. And it certainly can't be sunny and warm all of the time.
Changing Up The Route
One of the best things about out trip is that we left it wide open for change. And this week, due to the storm, it was time to make a little adjustment to our Dates For The States.
So we sat down late Saturday evening for a little planning and re-routing.
Our original plan was to come into Montana and spend a day or two in the Billings area, and then head across to Bozeman and Missoula, and eventually up to Glacier National Park.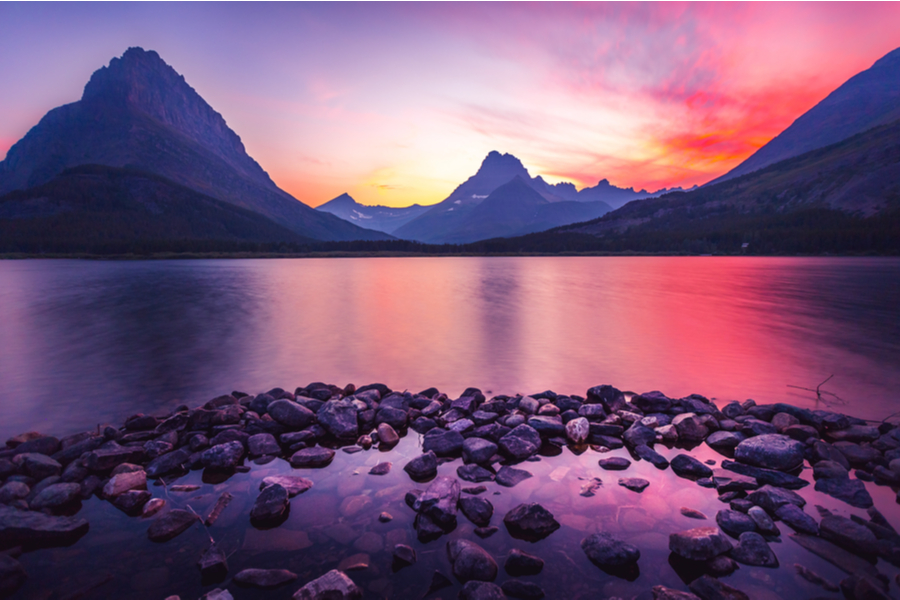 Well, that is certainly not going to happen with the snowstorm. With Billings safe from the snow and extreme cold, that portion of the trip will stay in tact.
But after that, we have decided to head on down into Wyoming mid-week to start our time there. The hope is then to head on as scheduled to the next state, Colorado, the following week.
And then, as we continue on back up through Idaho, to hopefully be able to take those days back and cross back into western Montana to see a bit of Glacier and Missoula.
Only time will tell if the snow and weather cooperate. But one thing is for sure, we are just going to go with the flow.
Having Fun With It All…
One way or another, we are going to see and enjoy and experience all 50 states. And most of all, make the best of every day and have fun with it!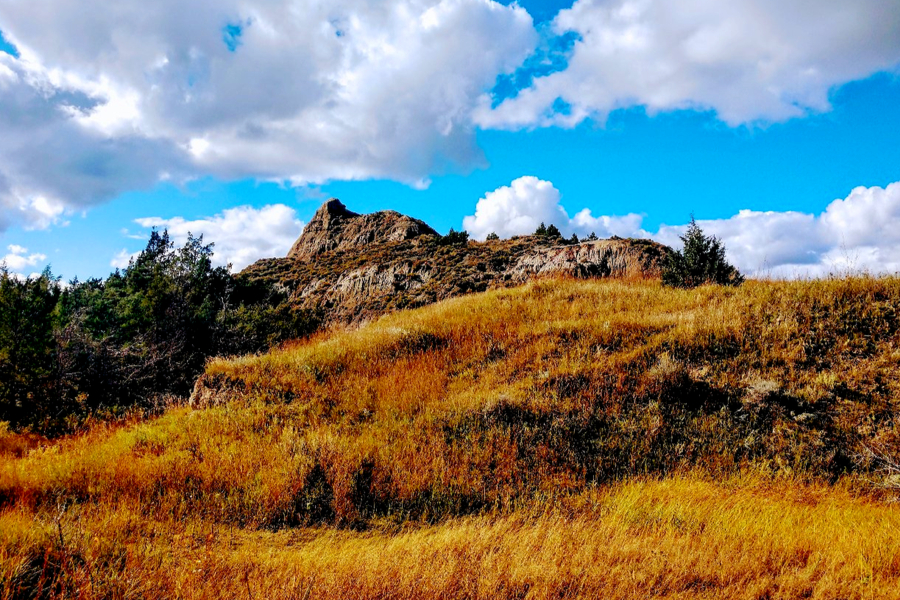 Can't wait to see what we find to enjoy in Southeastern Montana during the early part of this week!
And hopefully, by the time we reach the state of Washington, we will be back on our original schedule.
No matter the weather, we are getting to see the back roads and sights of America. And even more, meet some amazing people along the way!
Here's to getting the chance to have an Epic September Snowstorm be a part of our story.
Happy Traveling, Jim and Mary
CURRENT TRIP STATS
Day 20 of 365
States Visited 4 / 50
National Parks / Monuments Visited : 4
Stayed In : Wilbaux, Montana
Miles Driven : 46
Total Trip Miles To Date : 3010
Total Gallons Used : 221.32
Biking Miles : 0
Biking Miles To Date : 71.3
Hiking Miles : 0
Hiking Miles To Date : 42.05
About Our Living Simple Tour
On September 9th, 2019, we set out in our NuCamp T@B 400 Teardrop Camper to travel to every state. You can check out all of our dates here : Dates for the States

You can follow along by signing up for our twice weekly email updates at the bottom of the page. You can also follow us on Facebook : Live Simple Tour Facebook and Instagram : Live Simple Now Instagram Page.