When you stop and think about it, is there really any better way to stay active while camping than biking the back roads of America?
Well, in just 27 days we leave for our 1 year trip to all 50 states. And we are certainly going to put that biking across America concept to the test!
Bicycling has always been one of our favorite ways to get a little exercise.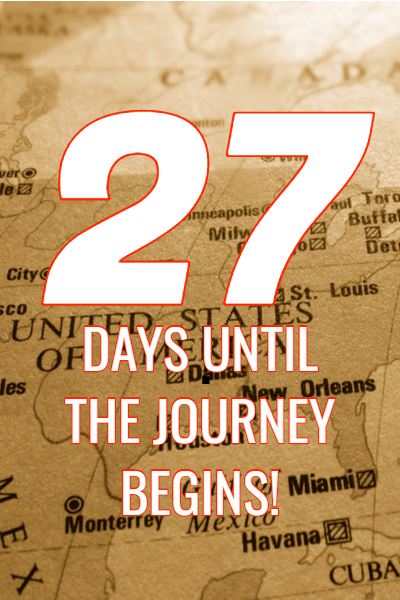 There is something special about peddling around and taking in the sights and sounds – no matter where you are.
We are actually quite fortunate to have some great bike trails right near our farm. And we try to hit them every chance we get.
Staying Active While Camping
When we spent a year in Tennessee, we loved heading out to all of the local bike trails to take in the sights.
And whenever and wherever we have traveled in the past, whether in Austin, Texas, San Diego, California, we always try to find a way to bike and take in the views.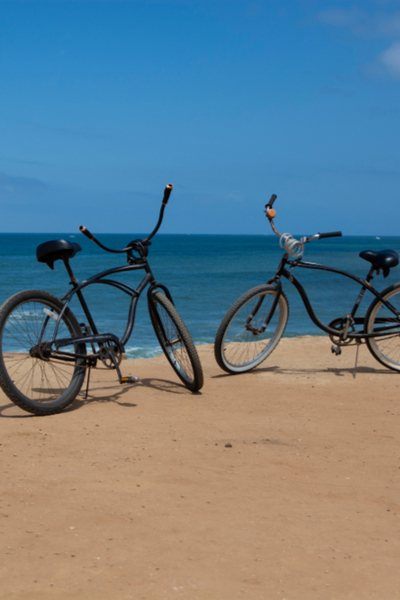 It's just a great way to really experience new surroundings.
And one that simply can't be done well by just looking out from the inside of a vehicle.
Finding A Way To Stay Active On The Road
But perhaps best of all, biking, along with hiking and walking, will be one of our key ways to stay in shape during the trip.
When it comes to the farm, we are both certainly used to being active. Whether working in the garden, mowing, planting, digging, weeding or creating a new project, we are always outside doing something.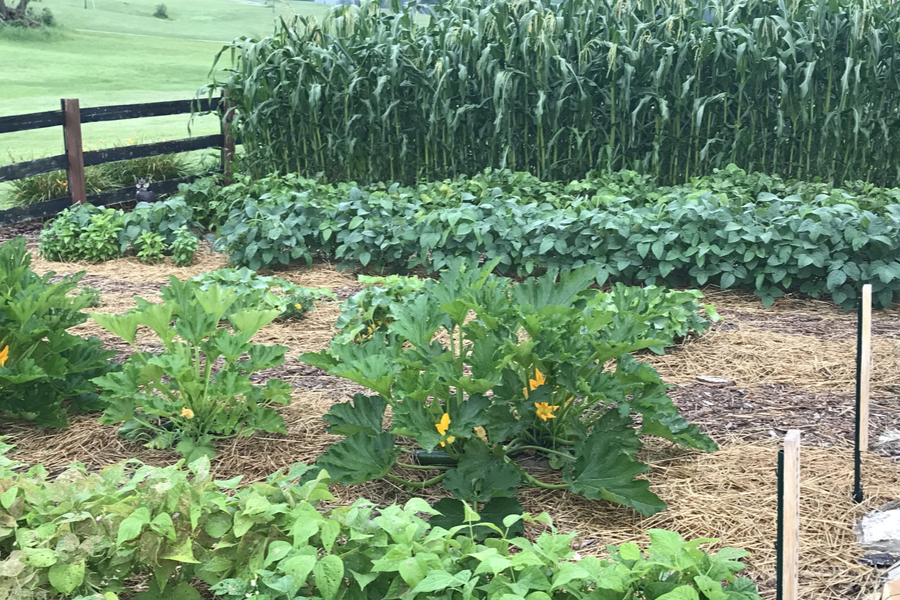 Because of that, I think some of our close friends and family actually worry a bit about how we will handle "life in the camper" and "life away from the farm" for an entire year.
And that is where our little personal state-by-state biking challenge fits in perfectly.
One of our biggest All-50 State Goals is to bike at least 25 miles in each and every state. (See : The 5 Things We Will Try To Do In Every State!)
Not only will it be a great way to get our exercise, but an incredible way to see the back roads of America.
And when you add it all up, it means a nice little 1250 miles of physical fitness for us!
Solving The Packing The Bike issue
As you can imagine, packing for an entire year can be a bit of a challenge. Especially when you are trying to find a place for everything in just a truck and a teardrop camper!
So finding space to take our bikes along was certainly a concern.
We just couldn't afford to use any of the space in the camper or truck. So instead, we opted to install a "Jack-It"Bike Rack to the tongue of our Tab 400 Camper.
We have a fellow NuCamp Teardrop owner for letting us in on the Jack It bike rack secret.
It holds both of our bikes perfectly, and keeps them out of the way of opening and closing the truck tailgate.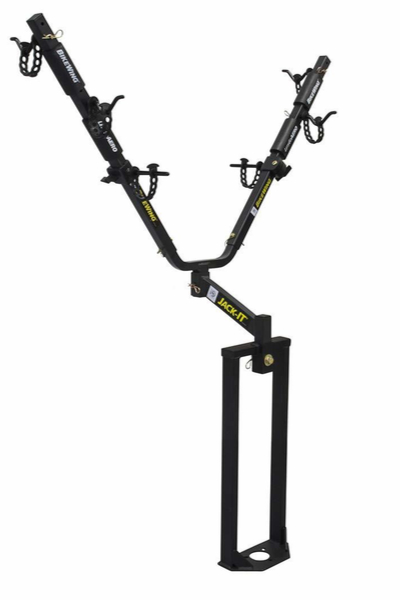 And thankfully, it will allow us to have our bikes at every point of the way.
We can't believe we have just a few weeks before we head out. And we can't wait to start sharing our journey!
Here's to staying active while camping and travelling to all 50 states! Jim and Mary.