Now that we have the travel dates set for each state, it is time to start planning all the details of our one-year journey across the country, including Meal Planning.
When we first decided to take on this adventure, our initial focus was to map our general travel itinerary.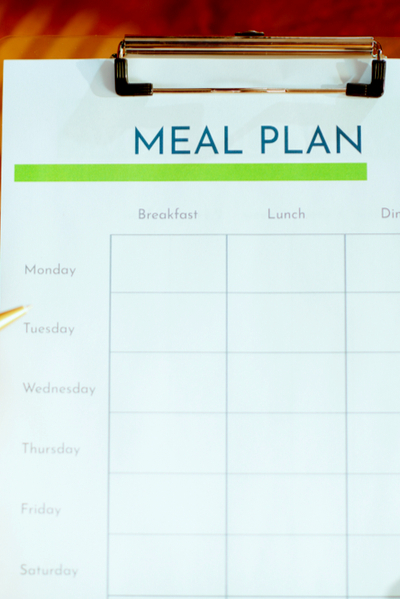 We tried to map out the best route so that we could to enjoy what each state has to offer without being in treacherous weather conditions along the way.
Of course, we know that Mother Nature could have different plans and that we will have to deal with that as we go. There are just some things that you can't plan for.
However, with a little under two months to go before we take off, there are many more details that we need to figure out before we leave.
Planning Our Meals
And one of the most important of those is planning our meals.
If you know anything about us, food is a major part of our life.
We are huge gardeners and the majority of our summer meals are based on the food that we grow. See our home & garden website: Old World Garden Farms.
Not only do we eat fresh from the garden but we also can over 300 quarts of jarred vegetables, sauces, juice, etc… each year.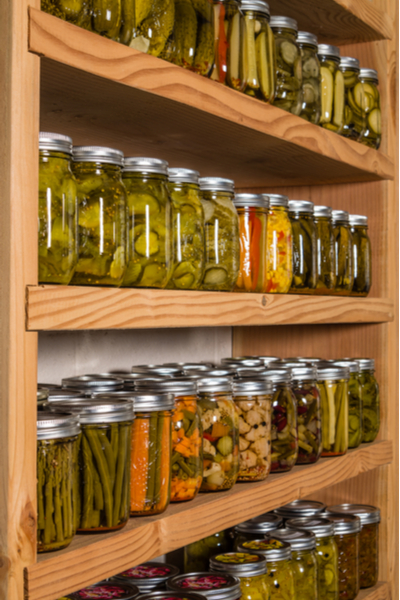 However, we know that we will not be able to take these homemade canned goods with us on our trip.
Not only do we not have the storage room, the variance in temperatures could impact the quality of the food. Not to mention it would be nearly impossible to protect the jars from breaking.
So now we need to adjust our weekly meal planning to meet our needs while we are on the road.
Weekly Meal Planning
Of course we want to continue to plan our meals using as many whole foods as possible. We rarely eat store-bought, processed foods. And from a health standpoint we would prefer to continue to do so.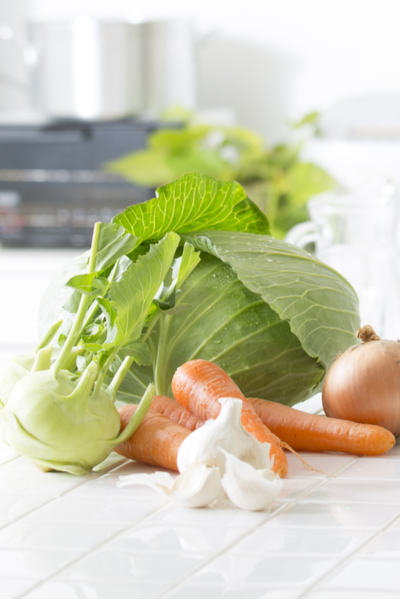 However, that in itself presents another obstacle. The amount of food storage needed to keep whole and fresh foods is much more than if you were storing premade meals.
So now comes the dilemma. How do we plan our meals for our trip across the country.
The Storage Issue
Being on the road for an entire year will require us to carefully plan out how we will use our available storage space in our T@B 400.
For now, we are concentrating on dedicated spaces to store the items necessary for meal planning.
The Refrigerator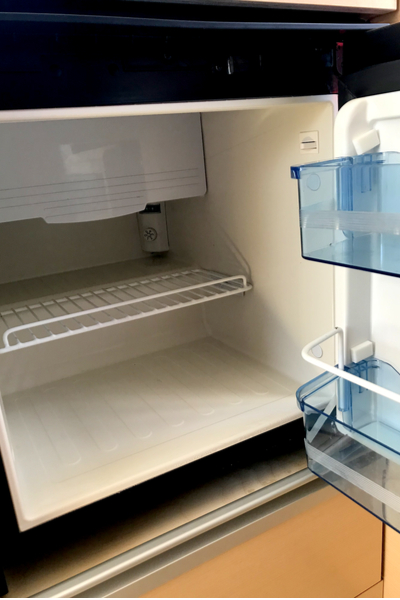 Obviously this will include the use of our 2-way built in refrigerator. The refrigerator will run on electricity when the camper is plugged into a power source.
However, when we are driving or boondocking at a Harvest Host location, the fridge will be powered by solar/battery power. See: Harvest Host Discount Offer
The size of the refrigerator is very similar to a small dorm size fridge. It is slightly deeper and does include a tiny freezer that can hold a few things.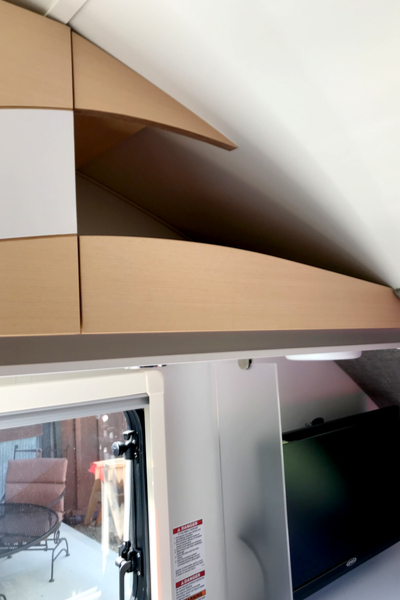 Although, based on a few trial camping runs, it appears that the back of the top shelf will also allow some foods to reach close to the freezing level.
We have also dedicated the bottom drawer that is underneath the refrigerator as a pantry drawer. We are thinking of storing some food and spices in this area during our trip.
And we have already found that the open storage area above the kitchen counter is a good place to store larger items like trail mix, whole peanuts, and tortilla chips.
In addition to the storage space inside the camper, we will have a Yeti cooler inside the bed of our truck to use as needed.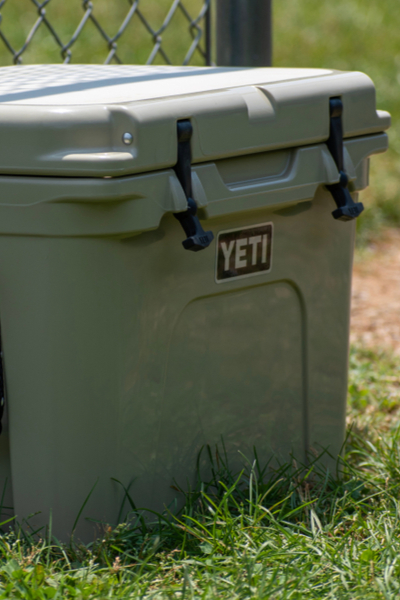 So now that we know where we can store food, we have to figure out how to develop weekly meal plans that will fit in the dedicated space.
Weekly Meal Planning By Campers
Campers are very good at planning out their meals. In fact, they don't have much of a choice since they could have limited access to grocery stores in their area.
And although there are a ton of convenience stores, the amount you could spend on forgotten items could add up quickly.
Our plan is to go the grocery store or Farmer's Market once a week to stock up on items needed for our meals.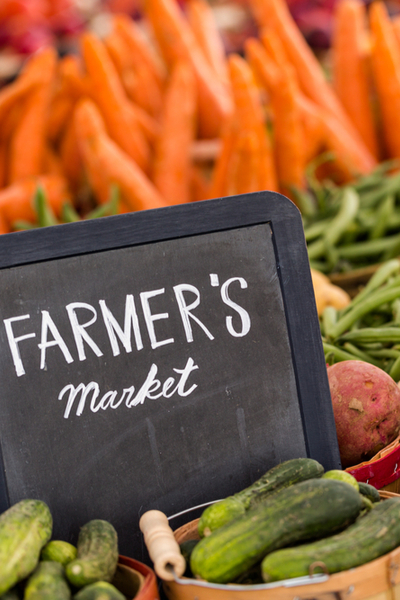 We will also dedicate a single day for food preparation for the week.
This will include time to chop up vegetables for easier storage in the refrigerator or cooler. But also making entire meals that we can reheat later in the week. Or simply browning ground beef for use in various recipes during the week.
Cooking Appliances Available
Inside of the camper we have a two burner propane stove top. We have used that mostly for making eggs, bacon and potatoes for breakfast. However, because we are in tight quarters, anything that gets just a little smoky immediately sets off the smoke detector.
However, we also have our 3 quart Instant Pot Mini Multi-Cooker to use when making our meals. See: Camping With An Instant Pot
And when we are at an area that outside cooking is permitted, we have a small, tabletop propane grill that we can use.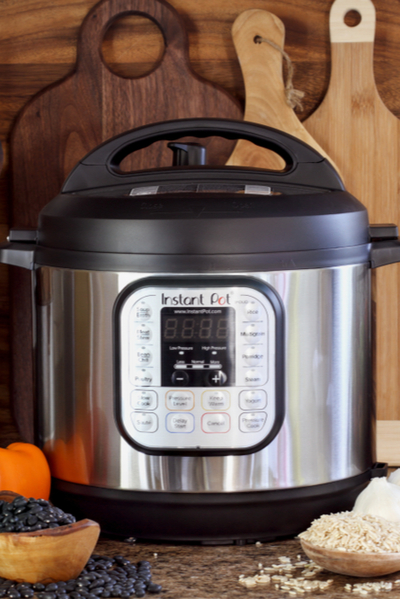 Of course, whenever there is a campfire pit we could use that as well.
So what we need from you are ideas for meals that we can make while we are on the road utilizing the storage space guidelines that we have discussed.
Please leave us your favorite recipe or meal planning ideas in the comment section at the bottom of the page. Who knows, we may even feature your recipe on our food blog – Make Your Meals.
Happy Traveling – Jim and Mary