The Travel Schedule
Welcome to our very first weekly article for our Living Simple Teardrop Camper Tour of the United States!
We are planning to head out September 9th and visit every state within a one year period.
And that means it is finally time now to begin documenting our entire trip week by week. From planning to final completion, our weekly email updates from here on out will bring the entire journey to life.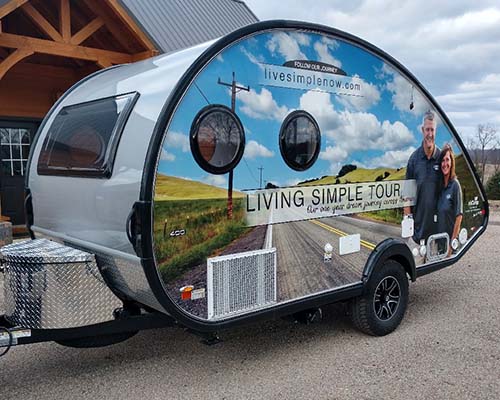 We have really enjoyed our time at our Old World Garden so far this spring and summer.
It gave us an incredible opportunity after fully retiring from our "day jobs" to enjoy one full spring, summer and early fall at the farm before heading out to see the sights, sounds and people of this incredible country.
It also gives us plenty of time over the next few months to try out a few small trips with the teardrop camper to prepare for the journey.
But as the day for leaving draws closer and closer, we are more excited than ever to start this amazing trip!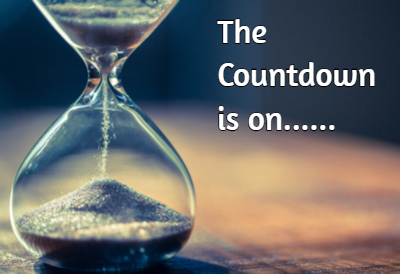 And today's first article is a huge step – revealing the dates we will be heading through each state.
Our State By State Trip Dates
The tour will kick of September 9th in the great state of Nebraska. And as you will see below, continues westward from there.
We designed the trip to hopefully visit each state with the best chance to avoid inclement winter weather.
Weather of course can't be guaranteed. But we selected the states to be visited when sever winter weather was most unlikely.
We, of course, will see how that all turns out!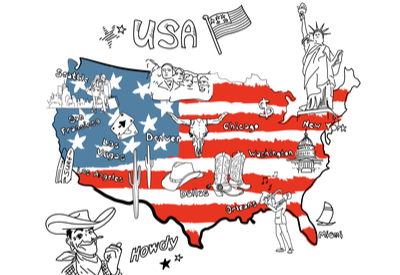 So with that said – here is a look at our state by state route. We have already had some incredible followers sign up to help us out – but if our visitation times line up with something in your state – let us know and we will try to add it to our schedule.
We will be in most states for 1 week. A few of the smaller states will be a bit shorter. And a few of the larger ones we will spend a bit more time.
In the coming weeks, we will being filling in our state by state interactive map with the places and folks we will be visiting. See : Living Simple Interactive Map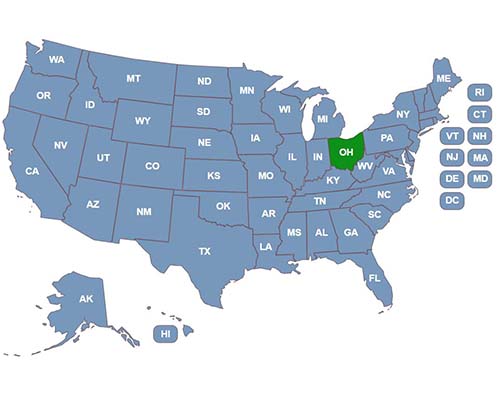 As we do, you will be able to click on each state to see what is lined up – or take a look at all of the photos and videos from our visit once completed.
Here is to looking forward to one amazing journey – Jim and Mary!
The Live Simple Now Tour State By State Travel Schedule
Each date represents the day we will start in a state. For weeks with two states, we will split time.
Nebraska – Monday, September 9, 2019
South Dakota – Monday, September 16, 2019
North Dakota – Monday, September 23, 2019
Montana – Monday, September 30, 2019
Wyoming – Monday, October 7, 2019
Colorado – Monday, October 14, 2019
Utah – Monday, October 21, 2019
Idaho – Monday, October 28, 2019
Washington – Monday, November 4, 2019
Washington / Oregon – Monday, November 11, 2019
Oregon – Monday, November 18, 2019
Upper California / Nevada – Monday, November 25, 2019
California – Monday, December 2, 2019
Lower California / Nevada – Monday, December 9, 2019
Arizona – Monday, December 16, 2019
New Mexico – Monday, December 23, 2019
Texas – Monday, December 30, 2019
Texas – Monday, January 6, 2020
Oklahoma – Monday, January 13, 2020
Arkansas – Monday, January 20, 2020
Louisiana – Monday, January 27, 2020
Mississippi – Monday, February 3, 2020
Alabama – Monday, February 10, 2020
Florida – Monday, February 17, 2020
Florida – Monday, February 24, 2020
Georgia – Monday, March 2, 2020
South Carolina – Monday, March 9, 2020
North Carolina – Monday, March 16, 2020
Tennessee – Monday, March 23, 2020
Kentucky – Monday, March 30, 2020
West Virginia – Monday, April 6, 2020
Virginia – Monday, April 13, 2020
Maryland /Delaware – Monday, April 20, 2020
New Jersey / Connecticut – Monday, April 27, 2020
Rhode Island / Mass. – Monday, May 4, 2020
Mass. / New Hampshire – Monday, May 11, 2020
Maine – Monday, May 18, 2020
Vermont / New York – Monday, May 25, 2020
New York – Monday, June 1, 2020
Pennsylvania – Monday, June 8, 2020
Ohio – Monday, June 15, 2020
Michigan – Monday, June 22, 2020
Indiana – Monday, June 29, 2020
Illinois – Monday, July 6, 2020
Wisconsin – Monday, July 13, 2020
Minnesota – Monday, July 20, 2020
Iowa – Monday, July 27, 2020
Missouri – Monday, August 3, 2020
Kansas – Monday, August 10, 2020
Travel With Camper Back To Ohio Week of August 17
Alaska – Monday, August 24, 2020
Hawaii – Wednesday, September 2, 2020
FLY BACK HOME SEPTEMBER 9th