We are all looking for ways to save money at the gas pump these days. With gas prices going through the roof, there has never been a better time to find ways to decrease your fuel expenses.
But sometimes this is easier said than done. We all need to get to work, go to the grocery, and/or run kids to and from practice.
Even if you are still working from home or are retired, there is a real need to get out of the house for sanity purposes. That means there are times that you are running multiple errands during the week, going to the gym to work out, or meeting friends or colleagues for coffee.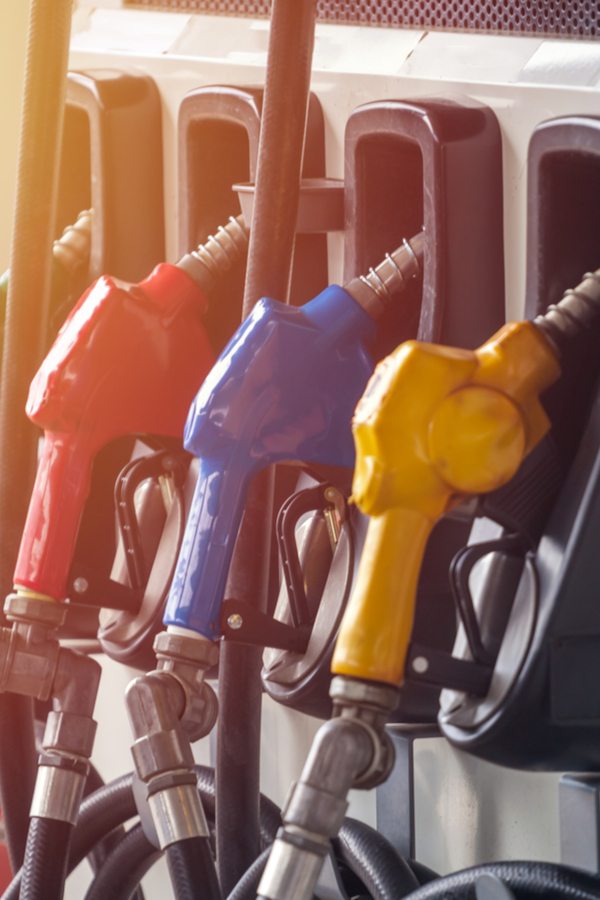 However, over the last few weeks you have probably have noticed that you are paying more money to get where you want to go. Unfortunately, most of us don't have that much cushion in our Budget to account for the increase in gas prices.
So in an effort to help keep you on track, here are 5 ways that you can decrease fuel expenses.
How To Save Money At The Gas Pump
1. Join A Fuel Rewards Program
One of the best things that you can do to save money on fuel is to join a rewards program. Simply signing up for a rewards card will save you at least 3 cents per gallon.
Although that may not seem like much, let's do a little math. If your fuel tank can hold 15 gallons, and you fill up 8 times during the month, you have saved $3.60 cents.
That is enough to buy a value sandwich and fries at your favorite fast food restaurant. And the only requirement is that you had to swipe a card. However, with a little more effort, you can save even more money.
You may not believe it, but by purchasing gift cards, you can also decrease your fuel expenses. For example, a gas station will run specials on purchasing their own gift cards in their convenience center.
If you purchase a $50 gift card, sometimes they will give you a $10 gift card as a bonus. That means what typically would cost you $60 to fill your 15 gallon tank at $4.00 per gallon, will now only cost you $50. That is over a 15% savings!
Purchase Gift Cards To Save Money
But we can even take the gift card purchases one step further. Many grocery stores that also own gas stations may have additional gift card reward programs.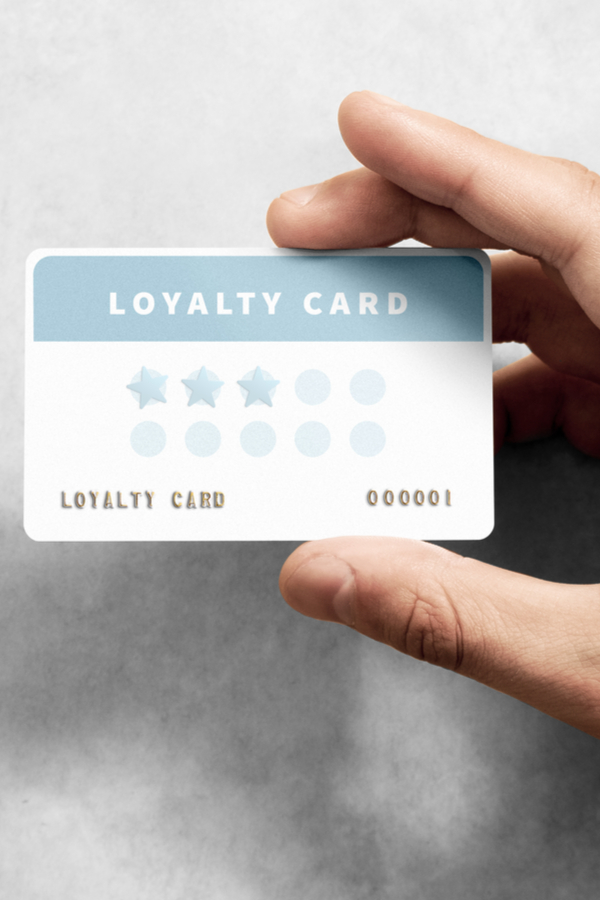 For instance, Kroger offers up to $1.00 off per gallon with reward bonuses. This is based on both your grocery and in-store gift card purchases. And if you are lucky enough to have a Giant Eagle near you, you can get your fuel totally paid for if you purchase enough gift cards.
You may think that is a waste of money, when you don't typically use gift cards. However, it is time to get creative.
Grocery stores sell a great variety of gift cards. Home improvement stores, department stores, restaurants, Google and Amazon all have gift cards for purchase.
Therefore, the next time that you head to the home improvement store to pick up the supplies for your next project, use a gift card to purchase it instead. Do you have someone celebrating a birthday soon?
They would love a gift card to their favorite store. Or buy them an Amazon card so that they can purchase whatever they want. Not only do they benefit from the gift, but you do too! This is a great way to save money at the gas pump!
2. Carpool/Public Transportation
For those that have to go into work, it may be time to look for alternative transportation. Instead of you and your coworker, who live in the same section of town, both driving to work, set up a carpool.
Even if your schedules are a little different, one or two days a week carpooling will help you save money. And don't just think carpooling is for those who are working.
This concept can also be a huge benefit for those who have to take kids to practice, dance, or other evening activities. Talk to the other parents and see what you can arrange.
Another idea for the carpool concept is to ride with your neighbor to the grocery store. Not only will it give you time to socialize in the car, but you will also decrease the amount of fuel you will use by driving there individually multiple times a week.
However, for those individuals that live in a highly populated area there is another option.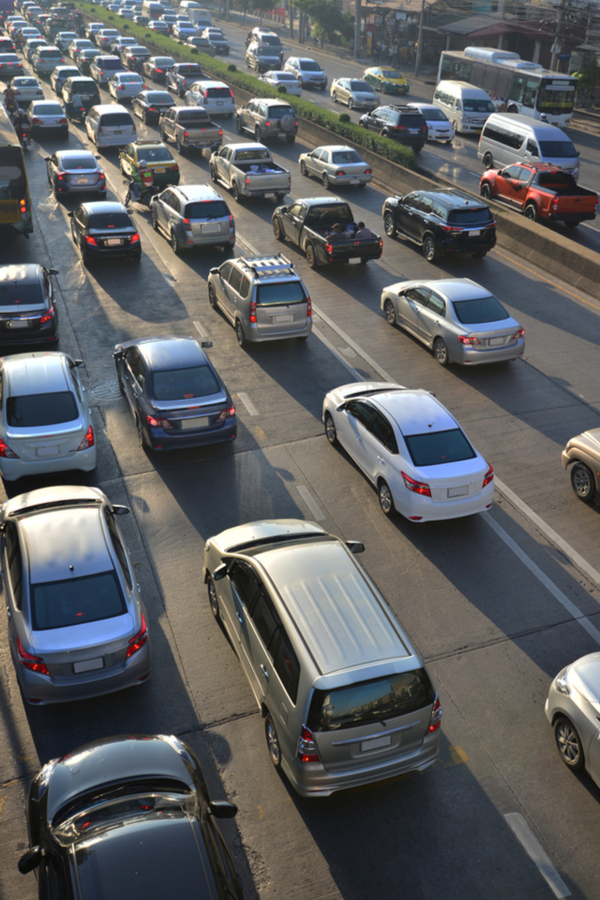 Public Transportion Option
It is time to start supporting your local public transportation services. Whether it be by bus, rail system or subway, it is a great way to save on your monthly fuel bill.
And if you do choose the public transportation option, look into the cost difference between a weekly or monthly pass to save you even more money!
Of course, there is always the 'walk' or 'bike' option for those who live close to services. Although this is a terrific way to save money, unfortunately, many people live in rural areas where this is not a viable option.
But by all means, walk when you can. You may even find an added benefit of losing weight or getting healthier in the process! See: The Most Underrated Weight Loss Exercise
3. Order Delivery
If you are someone who typically goes out to eat frequently you may consider eating at home instead. Yes, you would save money by cooking at home. However you can also enjoy your favorite restaurant's menu items by ordering for delivery.
Although they charge a delivery fee, ordering in will not only save on gas money, but you won't be tempted to order that extra drink or dessert that you might have while enjoying the atmosphere at the restaurant.
But don't think about delivery just for restaurants. Instead of running to the store to pick up a couple of items, see if the store delivers to your area.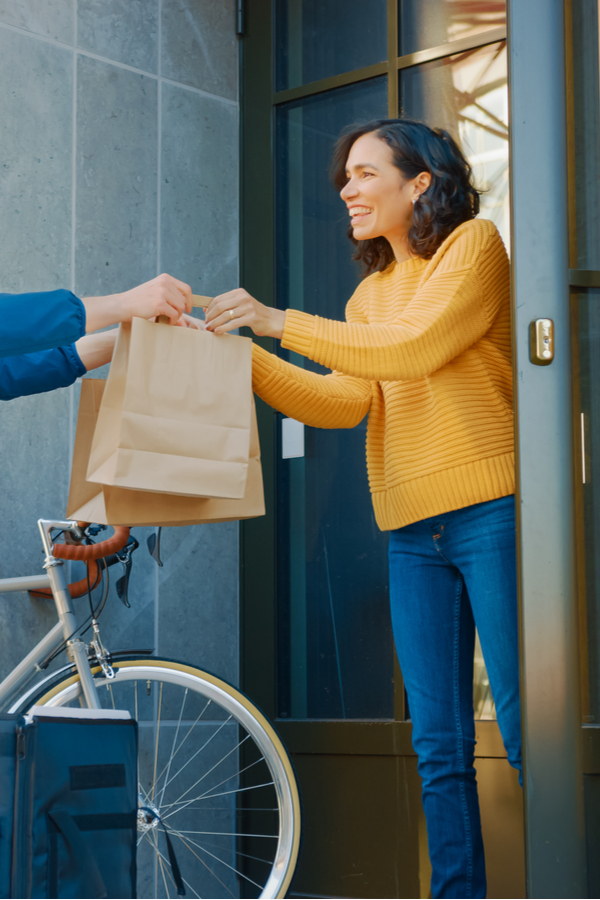 Both Amazon and Walmart have options for those that live close enough with 2 hour or same day delivery. And often these deliveries are absolutely free!
You can even order your groceries to be delivered from your local store or from a mail order system such as Misfits Market.
4. Plan Multiple Errands At Once
However, one of the easiest ways to save money at the gas pump is to plan your errands for the week. If you know that you have a prescription to pick up on Wednesday at the pharmacy, and you have to make a recipe for a gathering for Saturday, plan your trips so that you can do both on the same day.
Look at where you need to travel and instead of grocery shopping at your favorite store, go to the store next to the Doctor's office where you have an appointment.
A little planning can go a long way in decreasing your fuel expenses!
5. The Buddy System
We have all had to ask or rely on someone to pick up something for us when we weren't able. For example, if you forgot something at the grocery and you knew someone else was going there, you might ask them to pick up that forgotten item.
And now we may need to take this concept one step further. The carpool option is great when two people are on the same schedule.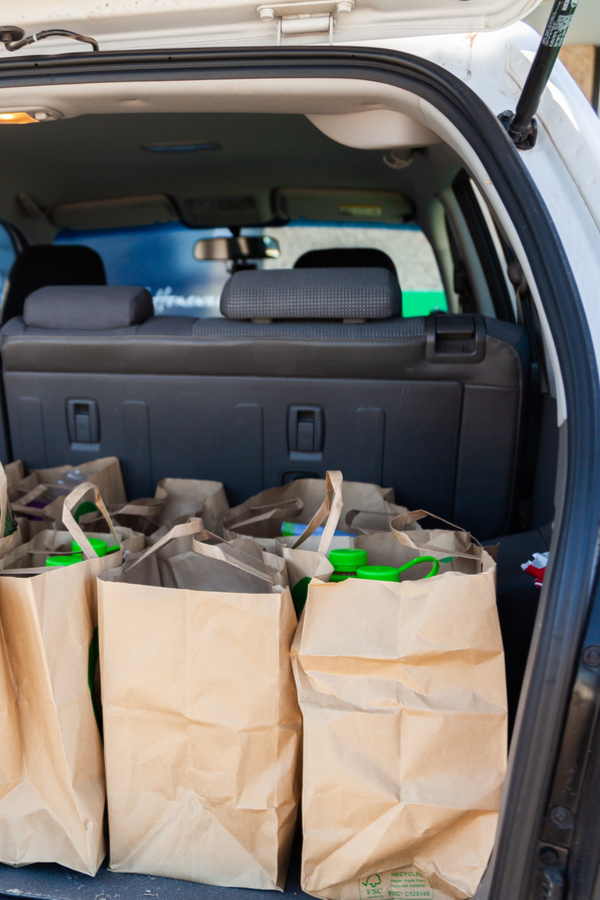 However, there are many times that our family, friends and neighbors make a trip into town to the same place, but at different times during the day.
Work with your family, friends or neighbors and implement the buddy system in regards to driving. Instead of both of you driving to the store, set up a system where you alternate trips, picking up groceries for each other.
It seems like such a simple concept, but one that rarely happens. Now is the perfect time to change that.
Conclusion
With a little effort and a little planning to implement these 5 strategies, you can save money at the gas pump! And right now, we can all benefit from decreasing our fuel expenses!
Live Simple Now is a lifestyle website dedicated to helping those looking to Live Their Best Life! Feel free to email us at livesimple@livesimplenow.com with comments, questions, article topics or submissions. We publish two articles each week, 52 weeks a year. Sign up today to follow via email, or follow along on Facebook.