05
Feb
Just about 2 miles east of Biloxi, Mississippi you will find the quaint little town of Ocean Springs.
As part of Coastal Mississippi, Ocean Springs is just one of the many towns that they consider part of 'The Secret Coast".
Although not as well known as the popular tourist destinations of the Florida Gulf Coast, the gorgeous, 26 mile long, white sand beaches of the Mississippi Gulf Coast has a lot to offer.
And no beach town is the same. In fact, each one has something unique to offer.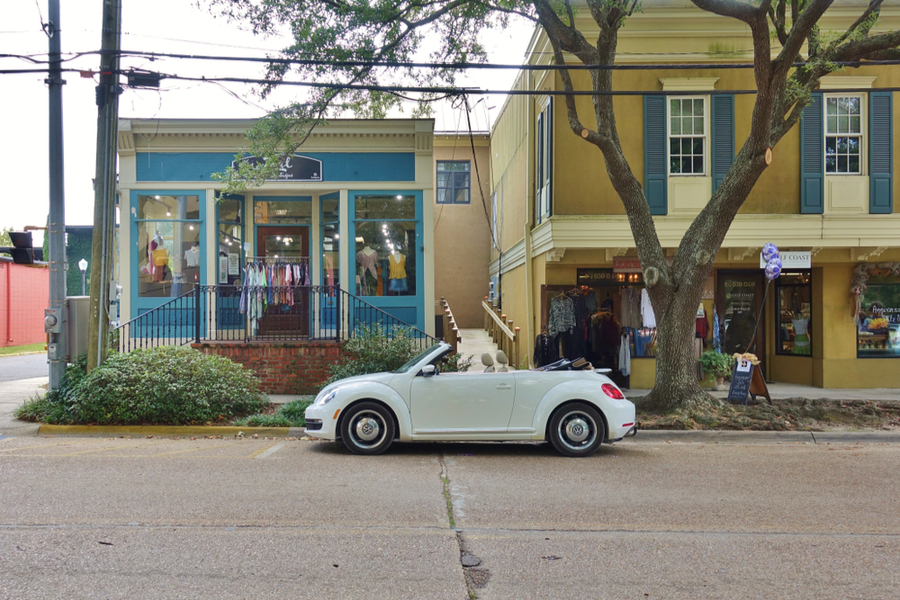 When we visited Long Beach, it provided a tranquil vibe that was perfect for a relaxing walk on the beach.
Biloxi, on the other hand, is filled with traditional coastal restaurants and casinos.
However, when you cross the Biloxi Bridge and arrive in the town of Ocean Springs, you get a completely different feel.
Ocean Springs
Yes, you have the gorgeous beaches where you can enjoy the sun and water sports. But it is the actual town that caught our eye.
The beautiful, historic and secluded downtown area is lined with a canopy of live oak trees.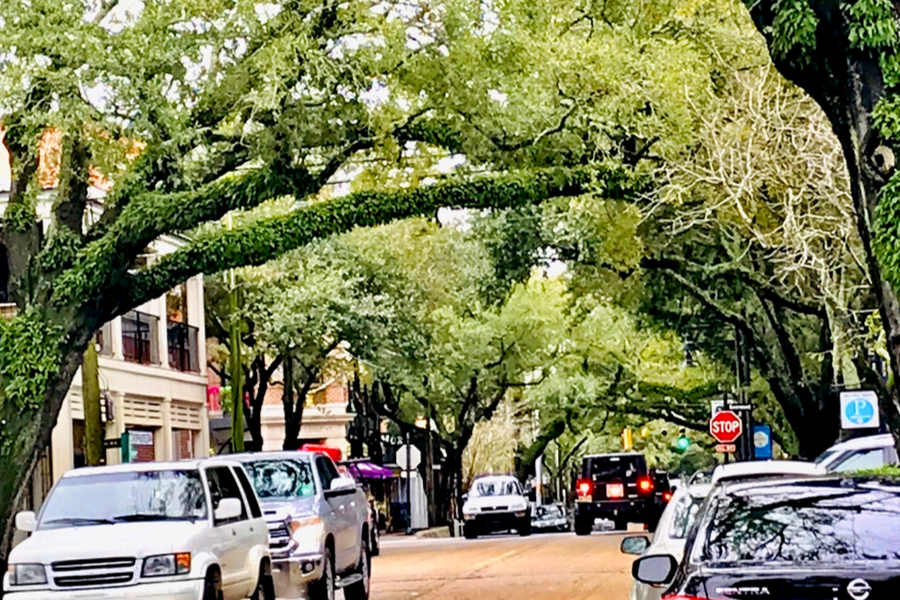 However, from the small cottages in the historic district to the large, upscale homes on the waterfront, everyone feels like family here.
Although the town has a strong reputation as an arts community, there are so many other things that this coastal community has to offer.
In fact, you will find more independent shops, art galleries and restaurants here than commercial and retail stores. And it is home to a number of unique and ethnic restaurants, which is relatively uncommon in the surrounding beach towns.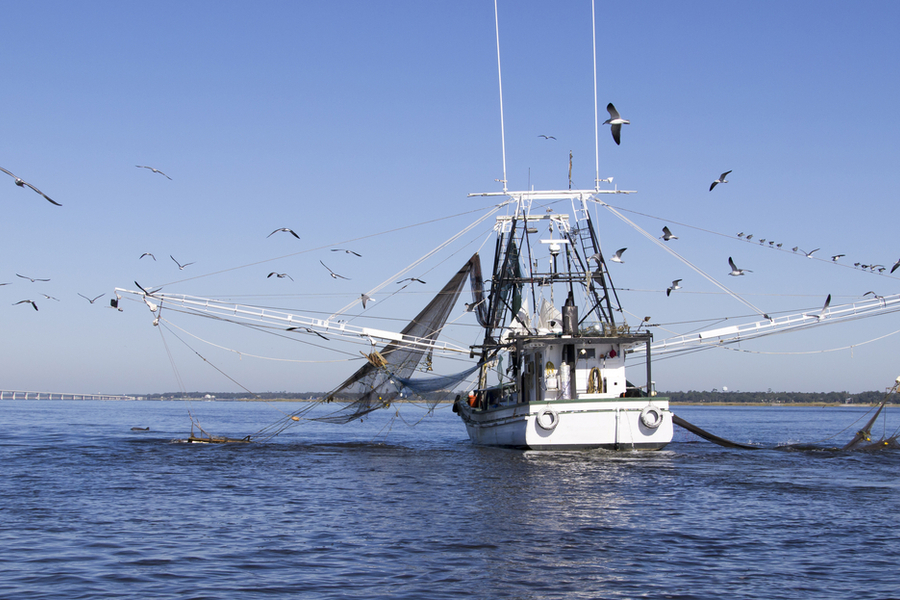 The Impact & Recovery of Hurricane Katrina
However, on August 29. 2005, Hurricane Katrina destroyed many of the buildings and bridges along the shoreline with her 28 foot storm surge and strong winds.
In fact, the bridge to get from Biloxi to Ocean Springs was destroyed. And like many of the buildings in the area, the famous wooden replica of Fort Maurepas was also destroyed.
But from an outsider looking in, that only made the residents of Ocean Springs stronger.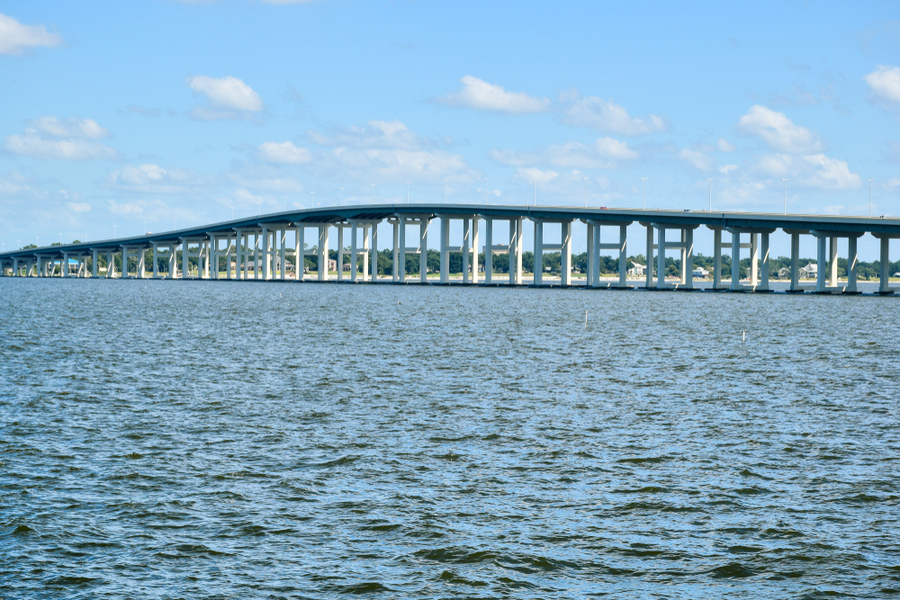 The Biloxi bridge was rebuilt and opened in late 2007. And although the Fort was destroyed beyond repair, they used the land to build a park and playground.
Many of the businesses remodeled, rebuilt and reopened. And by 2015, the town was voted as a top 10 Happiest Seaside Town by Coastal Living.
And today, Ocean Springs continues to draw vacationers with a year-round plethora of art, music, and food festivals.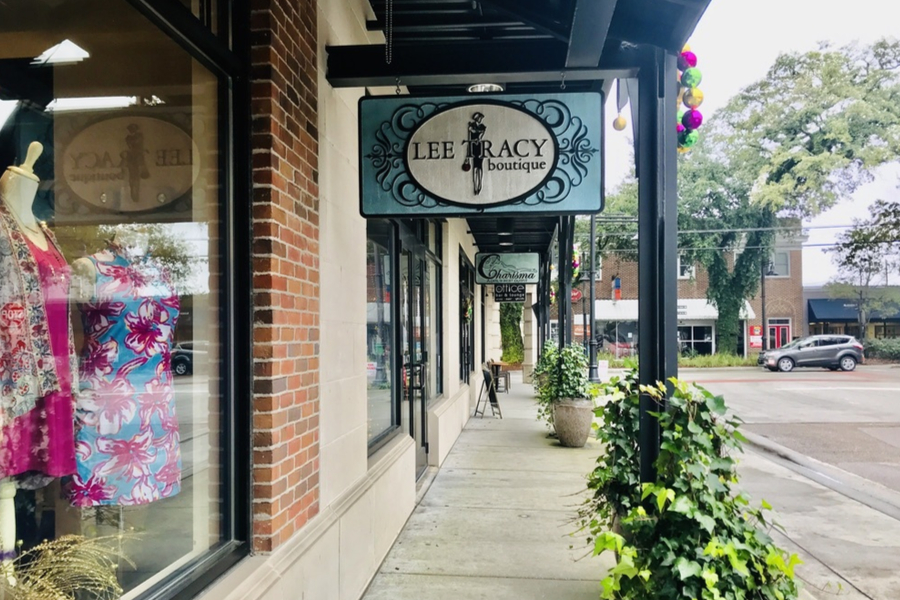 So the next time that you are thinking about getting away to the beach, you might want to consider Coastal Mississippi!
Happy Traveling! Jim and Mary
CURRENT TRIP STATUS TO DATE:
Day 150 of 365
States : 19/50
National Parks / Monuments : 20
Stayed In : Biloxi, Mississippi
Miles Driven : 31.2
Total Trip Miles To Date : 16,391.6
Total Gallons Used : 1,179.25
Biking Miles : 0.0
Biking Miles To Date : 158.4
Hiking Miles : 0.0
Hiking Miles To Date : 337.8
On September 9th, 2019, we set out in our NuCamp T@B 400 Teardrop Camper to travel to every state. You can check out all of our dates here : Dates for the States

You can follow along by signing up for our twice weekly email updates at the bottom of the page. You can also follow us on Facebook : Live Simple Tour Facebook and Instagram : Live Simple Now Instagram Page.