When we arrived in the Mississippi Gulf Coast area, we had no idea we would be staying just steps away from so many beautiful beaches.
In fact, we had no idea that there are twenty-six miles of soft white sand beaches along the coast.
When we made our way into Mississippi, our first stop overnight stay was Long Beach. However, we were staying about 5 minutes away from the beach itself.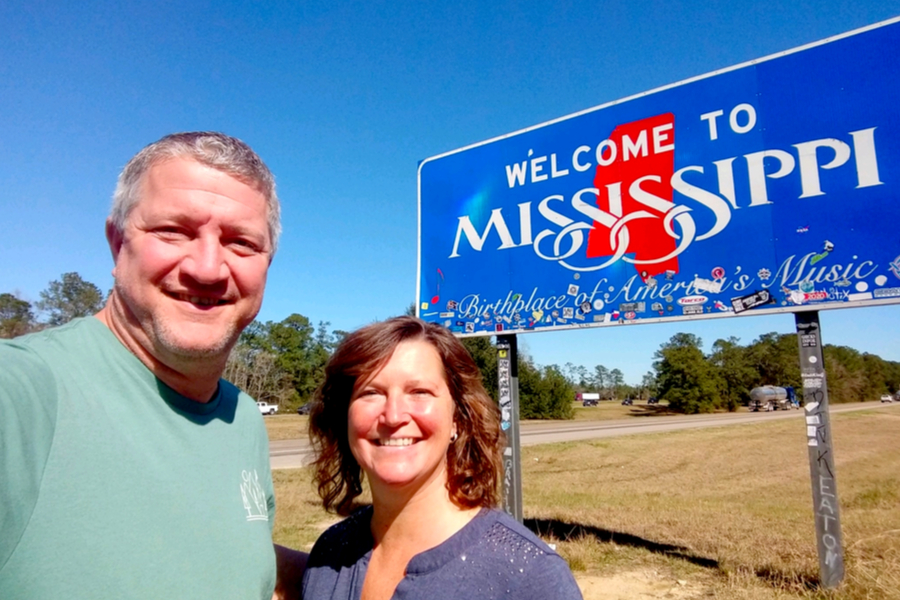 So when we left this morning to head to Gulfport, we decided to travel along Beach Boulevard so we could take a closer look at the Gulf.
Mississippi Gulf Coast
As soon as we reached the Mississippi Gulf Coast, we were pleasantly surprised.
We literally ran into one of the most gorgeous beaches that I have ever seen!
Thick, white sand covered a large stretch of a beach area. And piers jetted out into the water in the distance.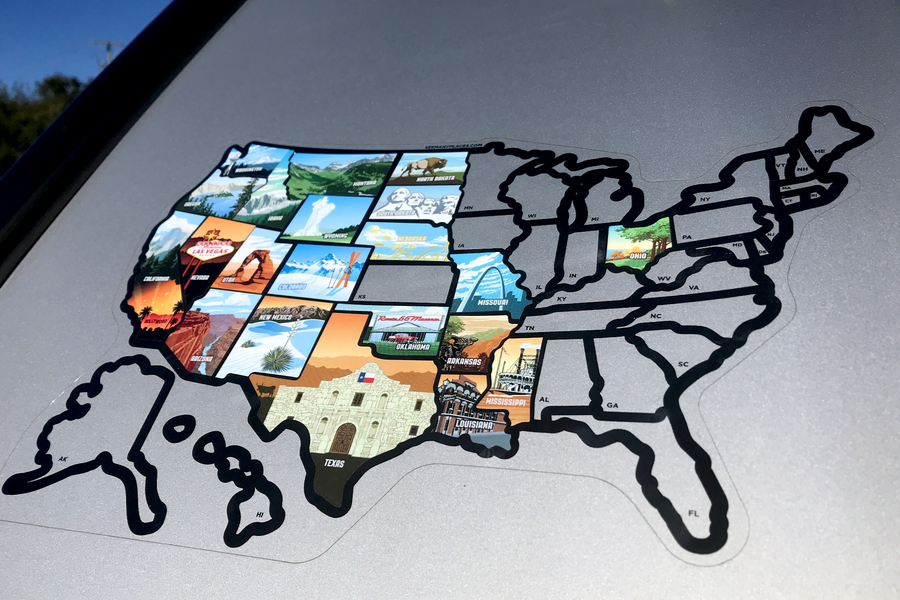 We both immediately decided to pull into the FREE parking lot and take a walk on the beach.
However, we were both a little shocked that there was not a single individual on the gorgeous beach. However, we also know that for the locals, that a 10 a.m. morning walk might be a little chilly.
But that didn't stop us! In fact, we were wearing shorts and t-shirts as we took a stroll down Long Beach.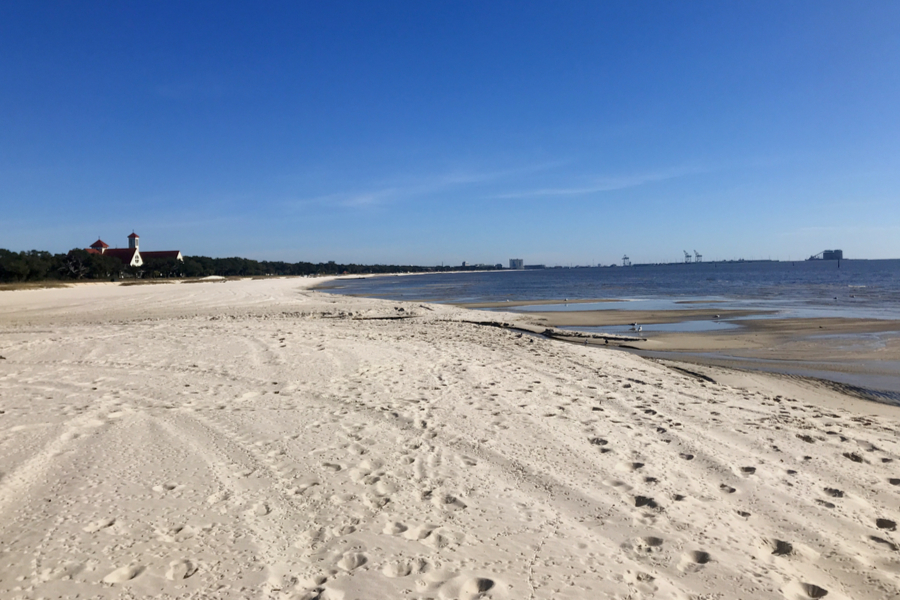 The white sand was so thick that it was actually seemed more like a work out than a leisurely stroll down the beach. But once we found a more compacted area of sand, we were able relax and take in the beauty of the area.
After we got back to the car, we then decided to head a little further East towards Gulfport. It is here that we quickly realized that no two beach towns were going to be the same.
Gulfport
While Long Beach is more tranquil, Gulport is built a little more for tourists.
There are large casinos that are positioned both across the highway and directly on the coast itself. However, they are very well maintained and don't give off the vibe of being intrusive to the beauty of the coastline.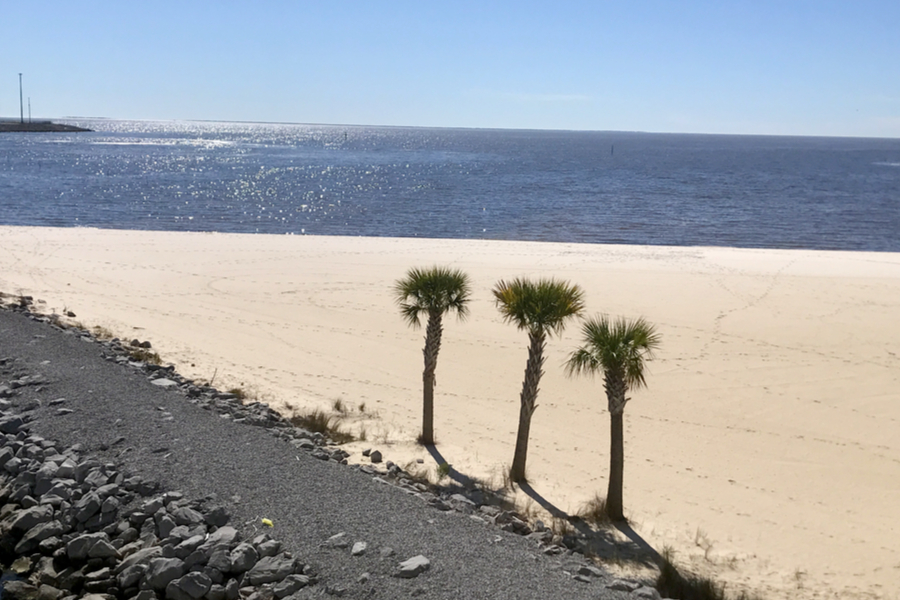 In fact, we enjoyed the area so much that we decided to have lunch outdoors at one of the casino restaurants overlooking the Mississippi Gulf Coast.
Although we haven't made it too far into the twenty-six mile stretch of beaches, I can't wait to see what the rest of the week will bring as we continue to head towards Biloxi.
Happy Traveling! Jim and Mary
CURRENT TRIP STATUS TO DATE:
Day 148 of 365
States : 19/50
National Parks / Monuments : 20
Stayed In : Gulport, Mississippi
Miles Driven : 21.5
Total Trip Miles To Date : 16,325.2
Total Gallons Used : 1,174.47
Biking Miles : 0.0
Biking Miles To Date : 158.4
Hiking Miles : 2.8
Hiking Miles To Date : 334.6
On September 9th, 2019, we set out in our NuCamp T@B 400 Teardrop Camper to travel to every state. You can check out all of our dates here : Dates for the States

You can follow along by signing up for our twice weekly email updates at the bottom of the page. You can also follow us on Facebook : Live Simple Tour Facebook and Instagram : Live Simple Now Instagram Page.