Today's adventures took us through both Arkansas and Texas to explore the historic Ace of Clubs House in downtown of Texarkana.
As we drove down the street, we immediately noticed the house.
Although it sits back from the road behind a brick wall, you could see the house is distinctively shaped like a club, from a deck of playing cards.
In fact, it is built with three octagon-shaped wings with the fourth rectangular wing that represents the stem of a club.
This Italianate Victorian style home was built in 1885 by a local dry goods businessman and lumberman, James Draughon. Although it looks very extravagant, it is said to have cost somewhere between $10,000 – $15,000 to build.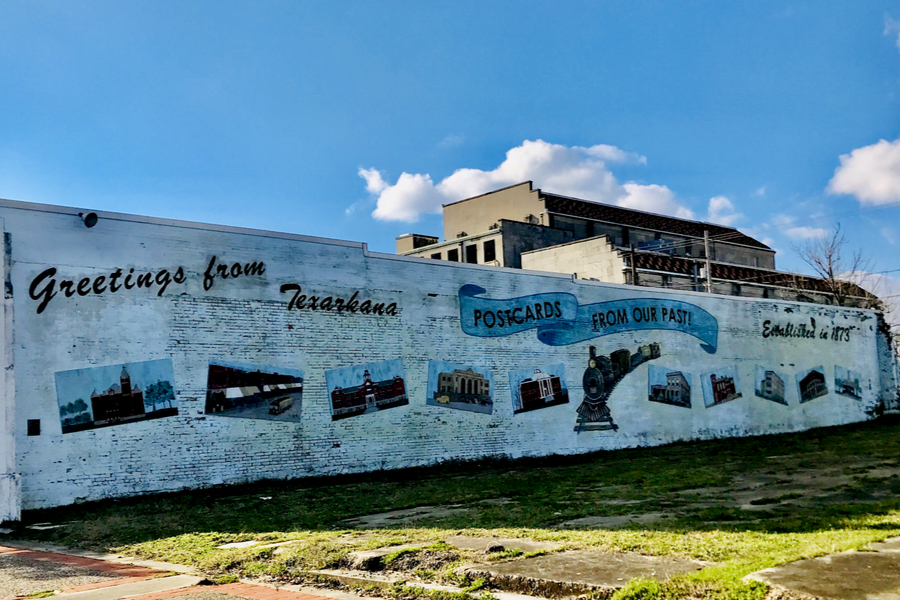 According to local lore, he built his house in the shape of a club in honor of winning a large bet in poker with the Ace of Clubs.
In fact, those winnings helped launch his entrepreneur path to financial success.
However, Draughon didn't live there long. In fact, after two years of ownership, he sold the house to William Whitaker.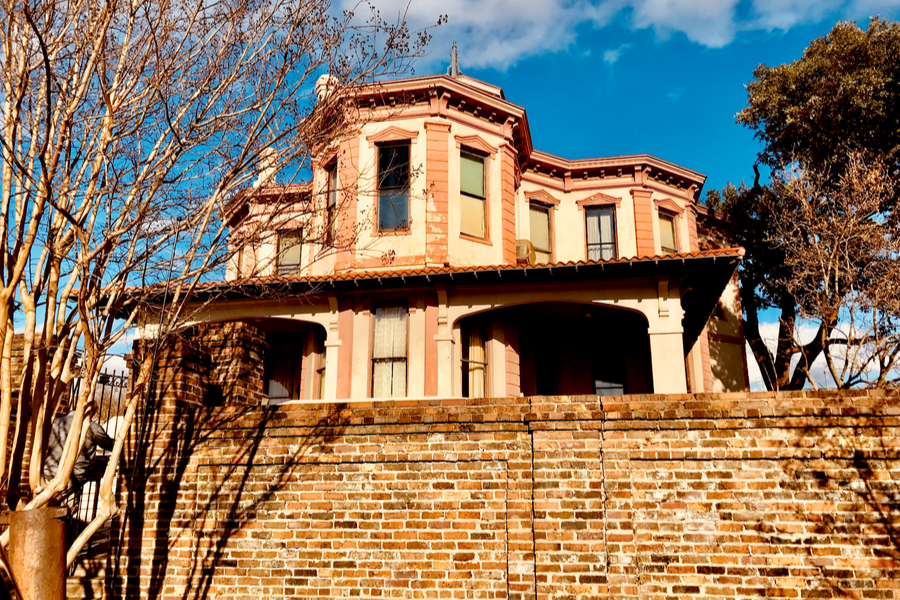 Whitaker was also a local lumberman and a railroad investor. This family enjoyed the home for seven years before deciding to sell it as well.
The Ace of Clubs House Final Owners
Therefore the house changed hands in 1894, when it was purchased by a prominent attorney and his wife, Henry and Katharine Moore.
However this time the house remained in The Moore Family for 91 years.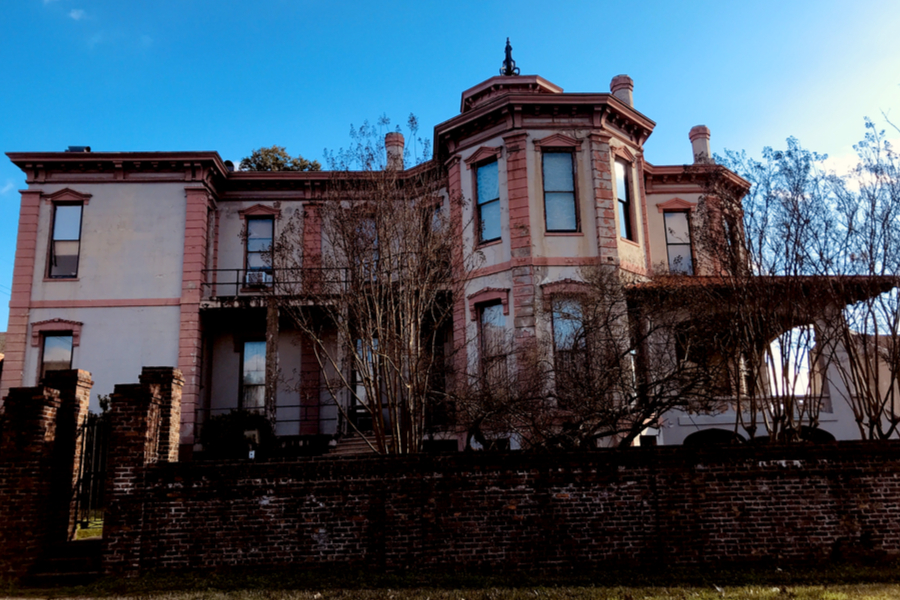 Three generations of their family lived there from 1894 to 1985. The last owner was Olivia Smith Moore, who willed the house to the Texarkana Museums System. It was her wish to have the house operated as a museum.
The deed of the Ace of Clubs house was transferred over to the Texarkana Museums System in 1985. The house was refurbished in 1987 and has been open to the general public for tours since 1988.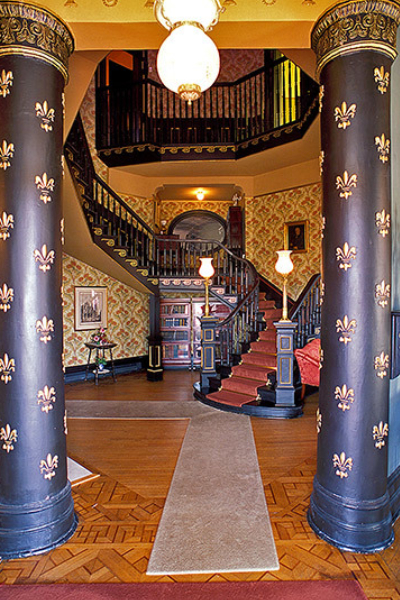 Each room was restored to represent a different time period in the history of the house, spanning from 1880 to 1940. The collections include original family furnishings, personal belongings, and historical materials.
Not only is this house open to the public for tours. It also the location of many weddings, parties and receptions.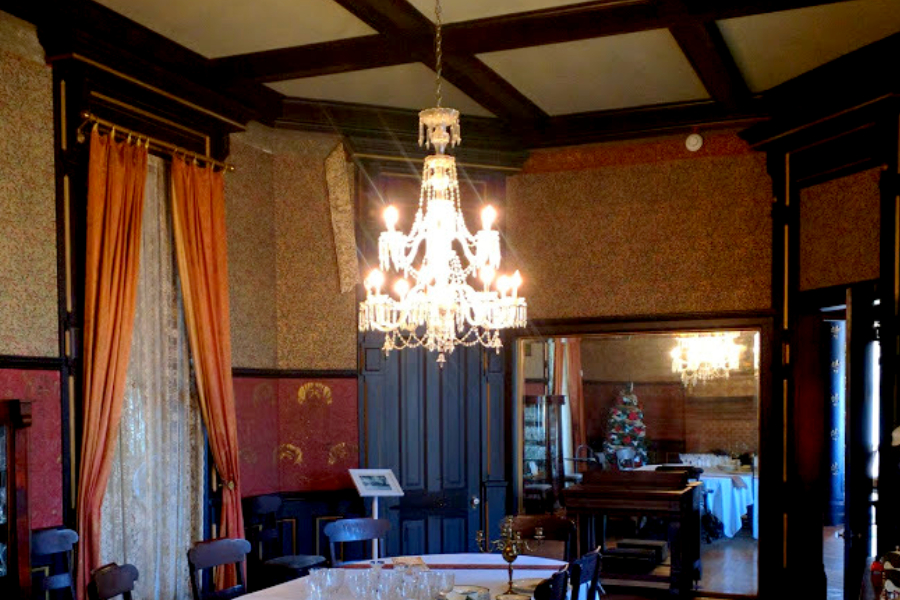 And The Ace of Clubs House has even been featured on the HGTV television program Christmas Castles.
It is amazing what you can find in just about any town across America!
Happy Traveling – Jim and Mary
CURRENT TRIP STATUS TO DATE:
Day 138 of 365
States : 17/50
National Parks / Monuments : 20
Stayed In : Texarkana, Arkansas
Miles Driven : 30.8
Total Trip Miles To Date : 15,457.8
Total Gallons Used : 1,112.07
Biking Miles : 0.0
Biking Miles To Date : 158.4
Hiking Miles : 0.5
Hiking Miles To Date : 306.9
On September 9th, 2019, we set out in our NuCamp T@B 400 Teardrop Camper to travel to every state. You can check out all of our dates here : Dates for the States

You can follow along by signing up for our twice weekly email updates at the bottom of the page. You can also follow us on Facebook : Live Simple Tour Facebook and Instagram : Live Simple Now Instagram Page.