There is nothing better than making and meeting new friends, or reconnecting with old ones!
This amazing journey has taken us to some beautiful places in our first 121 days on the road. Soaring views from mountain tops, surreal ocean views, and more man-made & natural wonders that we ever knew could exist.
But nothing, and I mean nothing compares to the joy of making new friends, reconnecting with old ones, and having the opportunity to meet so many wonderful people from every corner of this incredible country.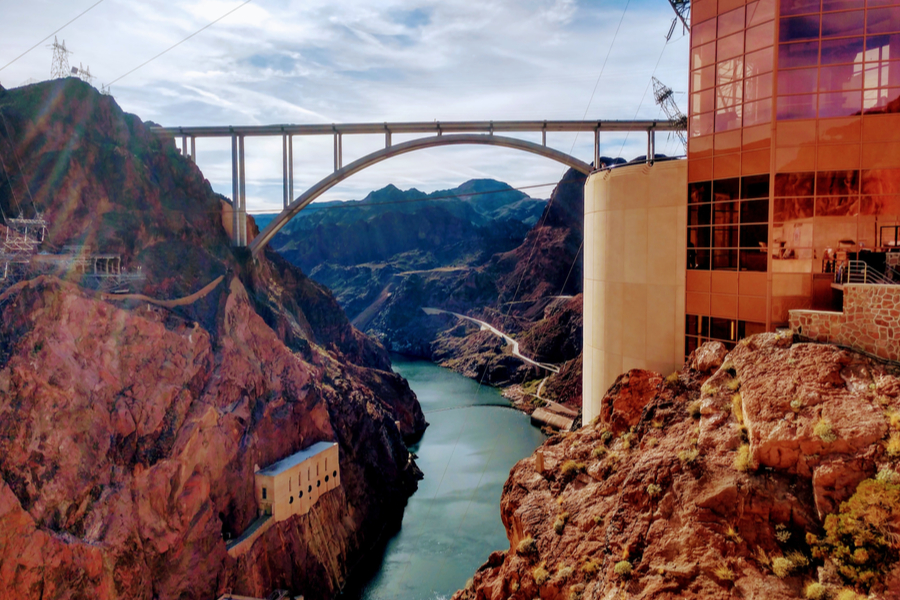 In fact, it is by our favorite part of our 50 state trip. Whether they be family, long-time followers of our blogs, old friends, or new ones we meet as we travel, we cherish the time we get to connect with people out on the road.
And just this past week in Texas, we were blessed with the opportunity to meet not one, but two incredible couples.
Trish & Kevin
It's always special for us when someone's story connects with our own. And when it comes to Trish and Kevin, the connection hits really close to home.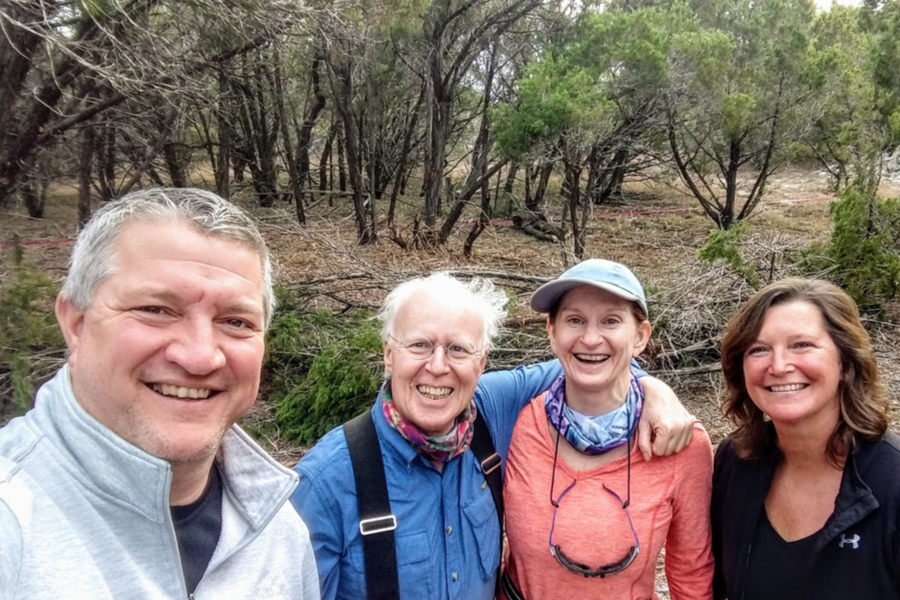 About a year ago, Trish happened upon our Old World Garden Farms website while searching the internet for ideas to create their own retirement space on a 5 acre plot of overgrown land in Texas
When she learned on the blog of our upcoming journey across the U.S., she offered up some advice on seeing a few things in Texas.
But she also invited us to see the progress on their 5 acre plot when we rolled through. And that was an invitation we just couldn't refuse!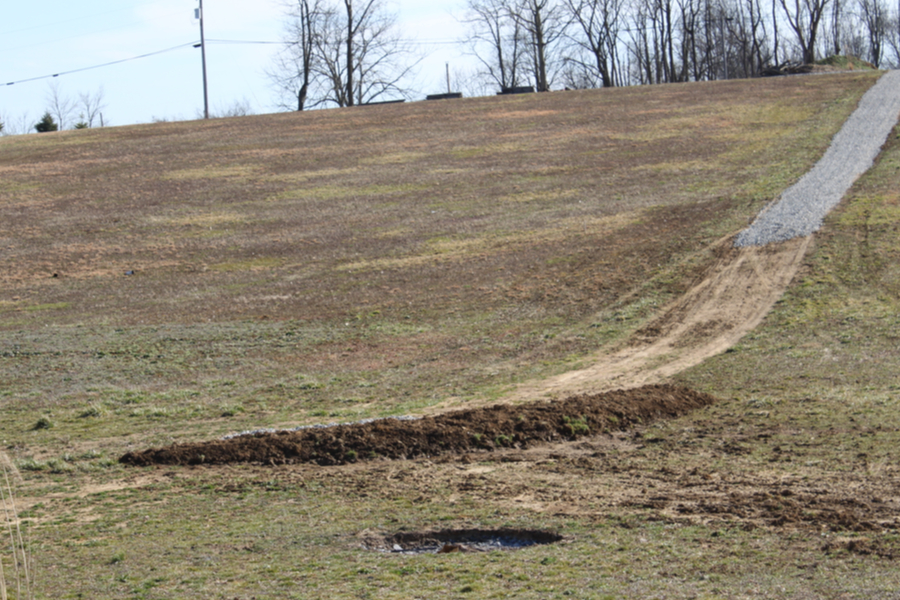 It reminded us so much of where we were just 10 short years ago. Clearing the land by hand. Laying out future paths, buildings, and marking off our house with stakes and tape.
And of course, working every single free moment we had on our dream.
And are they ever working hard on theirs! Talk about two people who are putting in a lot of sweat equity and long hours.
It is amazing to see how much progress they have made already. They took us on a tour of future garden paths, the home site, and where they will build a workshop & barn as well.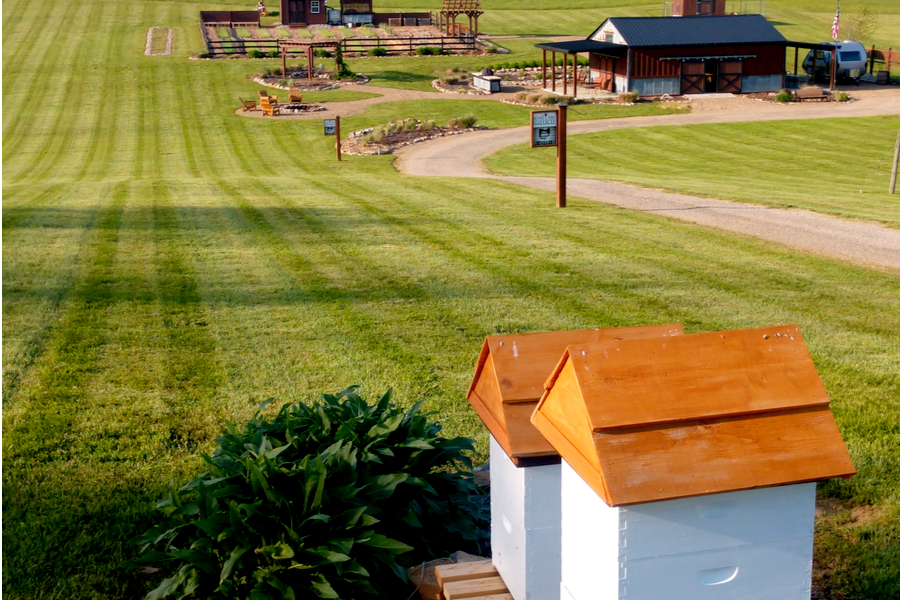 I think we could have talked for days and days about it all. It was just such a wonderful day spent with an incredible couple, and some wonderful new friends. We can't wait someday to come back and see the progress!
Reconnecting With A Former Friend & Visitor To Old World Garden Farms
As if that wasn't enough to make our trip through Texas special, we also were able to meet up with a former visitor to one of our free garden classes we hold at the farm each spring.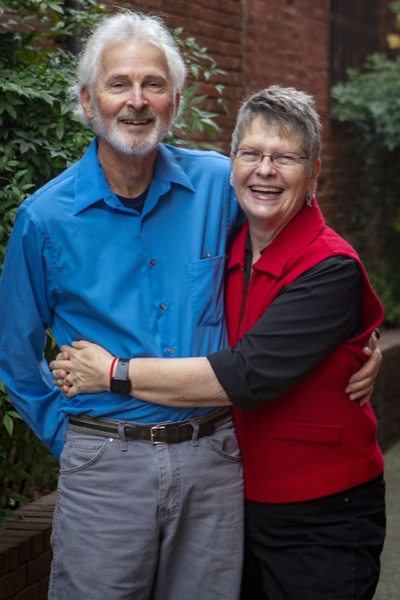 Jayme, who hails from Kentucky, came up to attend last years class.
We had such a wonderful time getting to know her then, and when she left, she told us that both her and her husband always head down to Texas for a few months in the winter.
And after seeing our travel schedule, she realized we would both in Texas at the same time. She graciously extended an invitation for us to come enjoy some "porch time" with her and her husband when we passed by – and so it was that we were able to enjoy another wonderful afternoon of great conversation with both.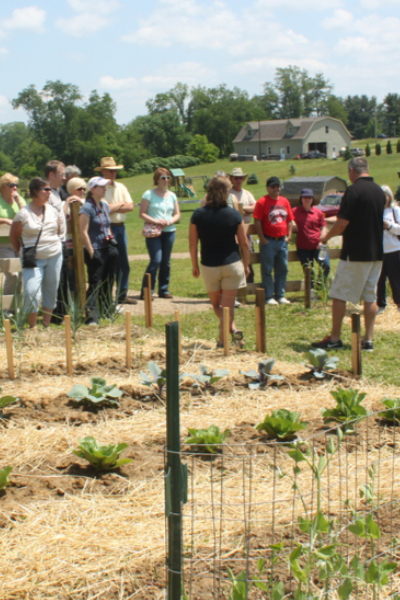 A little hot cider, a few treats to enjoy, and best of all, wonderful conversation. I think we could have talked to Pat and Jayme forever.
One thing is for sure, there are amazingly good people all over this country – and we certainly found 4 of them in our travels through Texas!
Here is to traveling, meeting new friends, and reconnecting with old ones! Happy Traveling – Jim & Mary.
CURRENT TRIP STATUS TO DATE:
Day 121 of 365
States : 15/50
National Parks / Monuments : 18
Stayed In : Midlothian, TX
Miles Driven : 305.1
Total Trip Miles To Date : 13762.6
Total Gallons Used : 997.28
Biking Miles : 0.0
Biking Miles To Date : 152.8
Hiking Miles : 1.1
Hiking Miles To Date : 279.7
About Our Living Simple Tour
On September 9th, 2019, we set out in our NuCamp T@B 400 Teardrop Camper to travel to every state. You can check out all of our dates here : Dates for the States

You can follow along by signing up for our twice weekly email updates at the bottom of the page. You can also follow us on Facebook : Live Simple Tour Facebook and Instagram : Live Simple Now Instagram Page.