Although we have both been to Texas a few times before this trip, one city we had never before ventured to was Galveston, Texas's Island City on the Gulf Coast.
But wow did we ever pick a great day to take this bustling city in!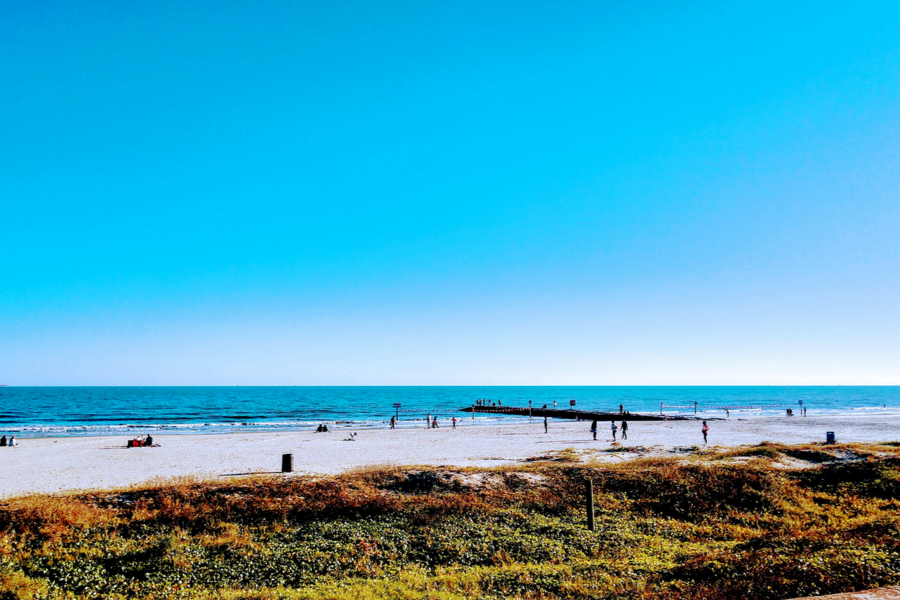 Not only were there blue skies all around, the temperatures soared into the upper 70's. Both made it perfect for sightseeing around the island.
With it's beaches and portal into the Gulf of Mexico, Galveston is a completely different change in scenery from the rest of Texas.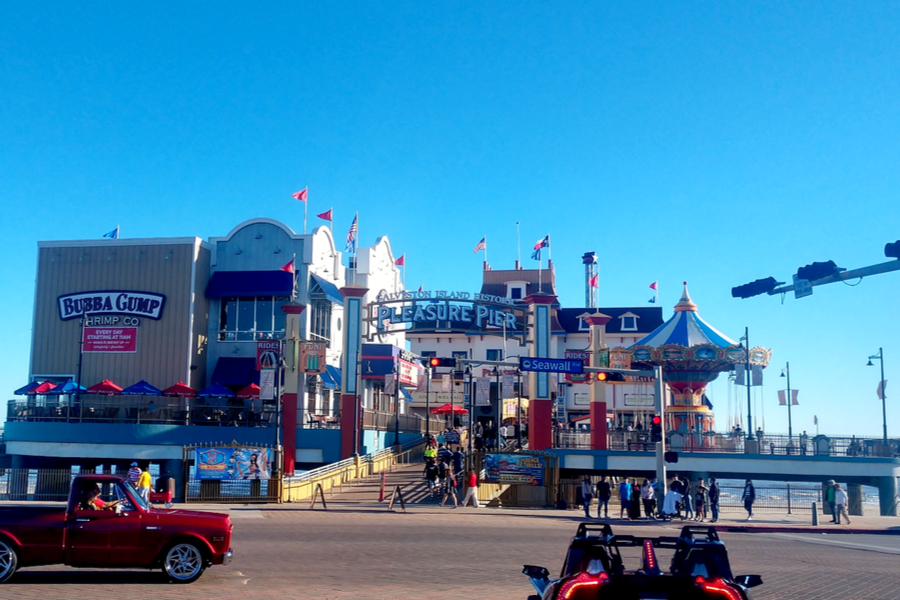 Galveston is bustling with all kinds of activity in its ports. It even has it's own boardwalk, complete with a ferris wheel and amusement rides along the way.
It was a bit surreal to go from the miles and miles of ranches and open land that make up most of rural Texas, and suddenly come upon a beach town!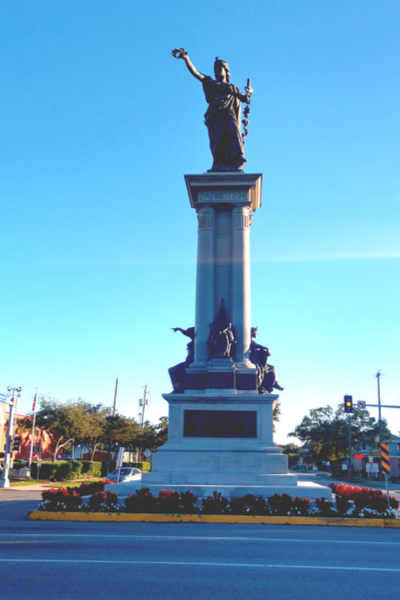 The city is filled with a mix of new and old. Scattered in with the many massive and beautiful historic buildings, there are plenty of new builds rising up.
Galveston is quite the tourist destination, and is also the home to start of many cruise ship destinations.
A Rough Past
Galveston hasn't always looked like this. Although it was a bustling port in the late 1800's, disaster nearly wiped it out.
The city was devastated by a hurricane in 1900. In fact, it still holds the record for the nations deadliest natural disaster. Although estimates vary, some 6,000 to 10,000 people lost their life in the storm.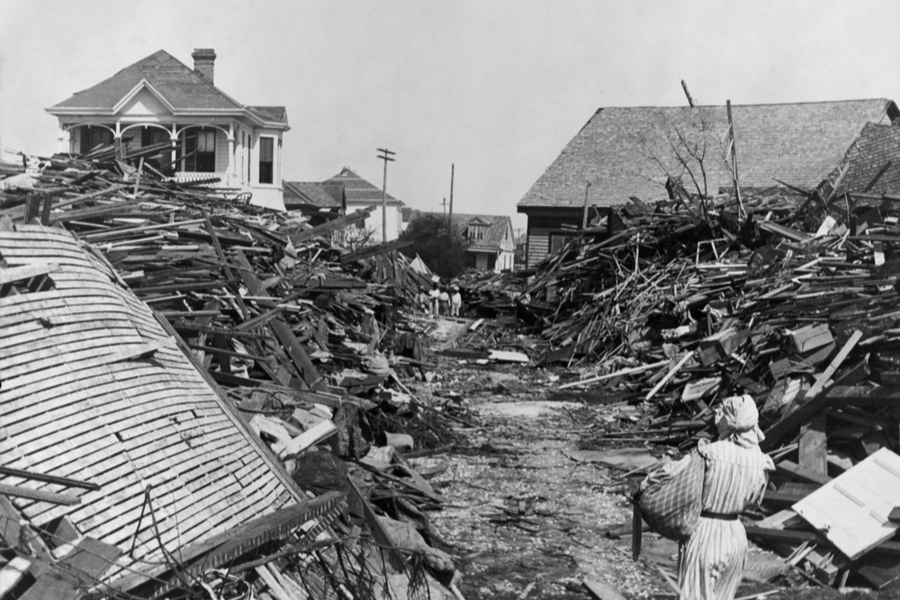 Afterwards, the city built seawalls to help with future storms, and actually built the city up over 15 feet to help control flooding.
As you drive and walk about the city, you can find many plaques and memorials still dedicated to the catastrophic event.
Galveston has certainly come a long way since then. And between taking in its beautiful architecture, and walking its beaches, we enjoyed it all.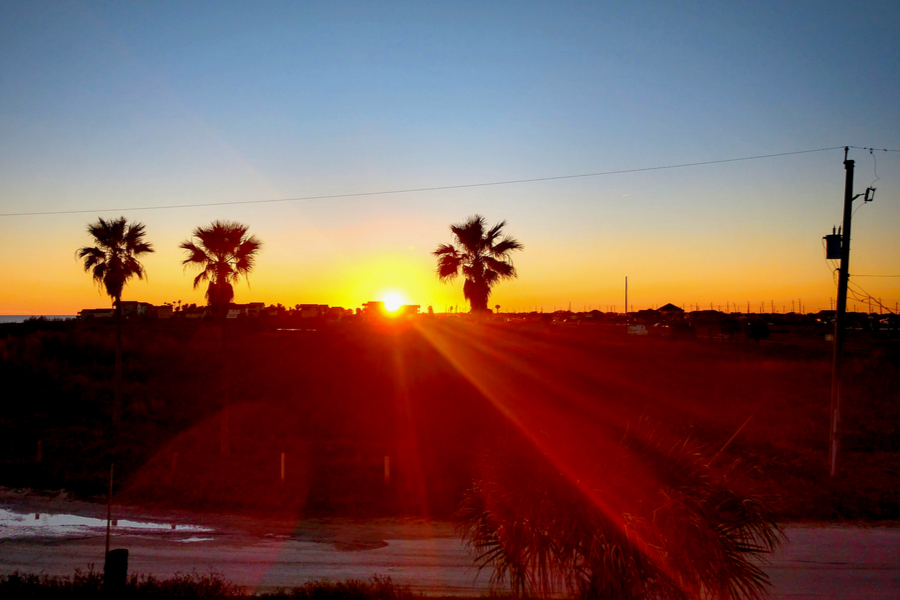 And yes, we can now retire the Glen Campbell "Galveston" song from our minds now. There really is a song for everywhere we go!
One thing is for sure, Galveston is a completely different side of Texas to see. Tomorrow it will be on to Houston and a visit to the Nasa's Johnson Space Center.
Happy Traveling – Jim & Mary.
CURRENT TRIP STATUS TO DATE:
Day 119 of 365
States : 15/50
National Parks / Monuments : 18
Stayed In : League City, TX
Miles Driven : 121.7
Total Trip Miles To Date : 13,425.6
Total Gallons Used : 965.87
Biking Miles : 0.0
Biking Miles To Date : 152.8
Hiking Miles : 3.5
Hiking Miles To Date : 276.5
About Our Living Simple Tour
On September 9th, 2019, we set out in our NuCamp T@B 400 Teardrop Camper to travel to every state. You can check out all of our dates here : Dates for the States

You can follow along by signing up for our twice weekly email updates at the bottom of the page. You can also follow us on Facebook : Live Simple Tour Facebook and Instagram : Live Simple Now Instagram Page.