When you leave your options open, you just never know where the road may take you – like to an unbelievable Carousel treasure in the town of Albany, Oregon!
If there is one thing we cherish most about this trip, it is the opportunity to discover unique and beautiful places off the beaten path. Especially when they happen out of the blue.
And did that ever happen in Albany, Oregon – all because of a chance encounter on a hiking trip!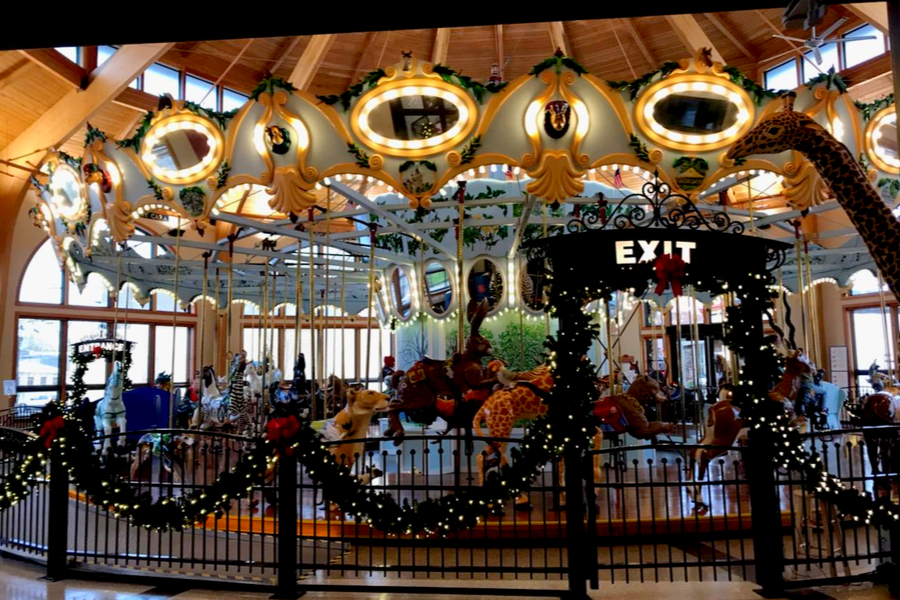 There we were, hiking in the sensational Silver Falls State Park, when we came upon another couple on the trail. And as it so often happens, when people find you are traveling, they share something you should see.
And so it was that when we met Renee and her husband on the trial. She told us we just HAD to see the Carousel & Museum in Albany.
Renee happened to be one of the many volunteers there, and told us that it was a hidden treasure of the state. Wow, was she ever right!
The Historic Carousel & Museum of Albany, Oregon.
I don't know which is the better story.
The fact that an incredibly majestic historic carousel exists in the quaint town of Albany, Oregon. Or, that it was created entirely from donations and continues on because of a massive volunteer effort from the town.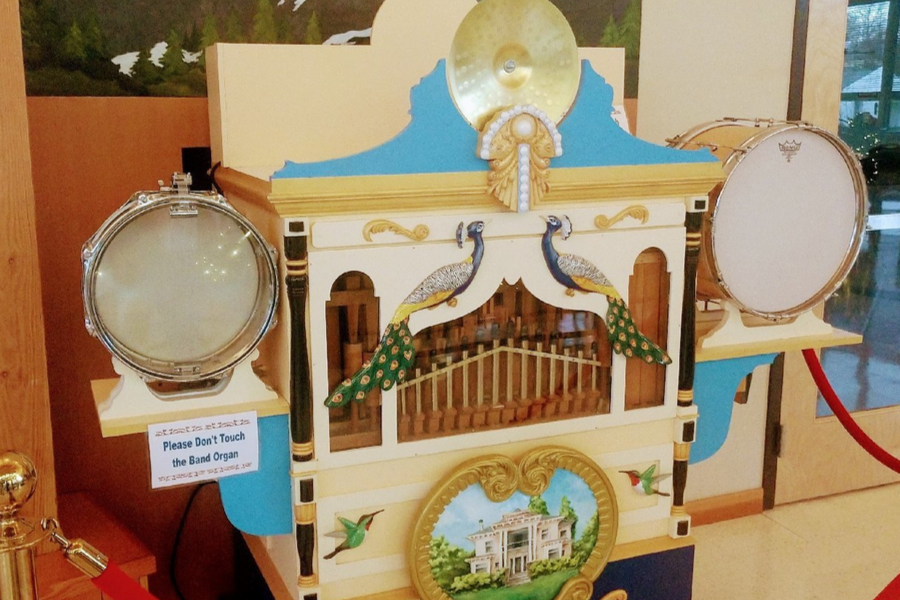 You see, this isn't just a beautiful old carousel ride that people simply ride.
It is an entire complex and museum dedicated to carousels. And one that includes a complete workshop where they build and hand carve the amazingly beautiful animals that grace the platform.
Animals that can take 6 years or more to complete by hand! See : The Animals at The Carousel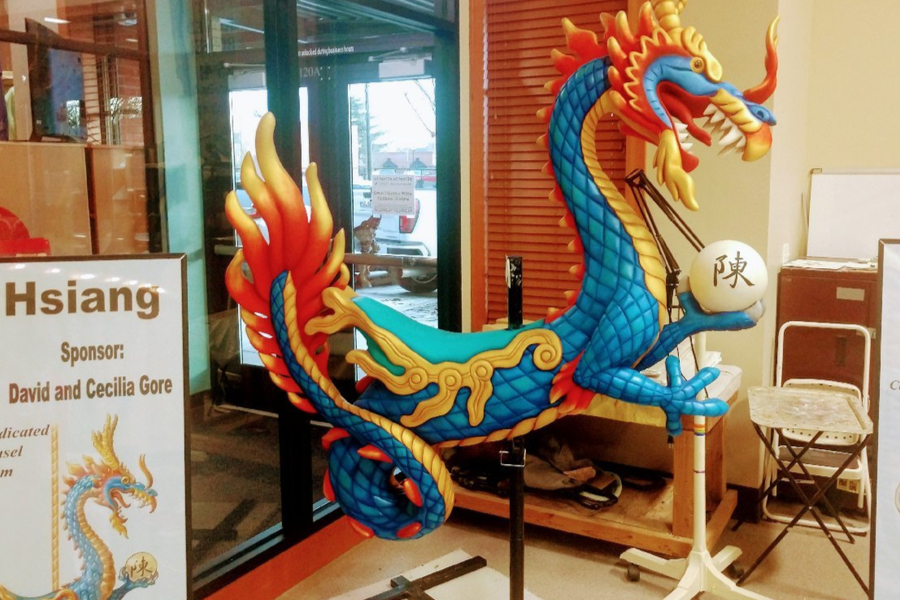 In fact, it took some 15 years to create the animals that are now circling around the carousel.
The History Of The Carousel
The Historic Carousel was all the original dream of local resident Wendy Kirby. Back in 2002, while traveling, Wendy happened to see an old carousel in operation.
It was then and there, she decided that her hometown of Albany should have one too. And she set about making it happen.
The project was gifted a 1909 Dentzel Carousel Corporation mechanism over a decade ago. It took 10 meticulous years to restore it piece by piece. From the wooden gears, to the mirrors, motors and platform.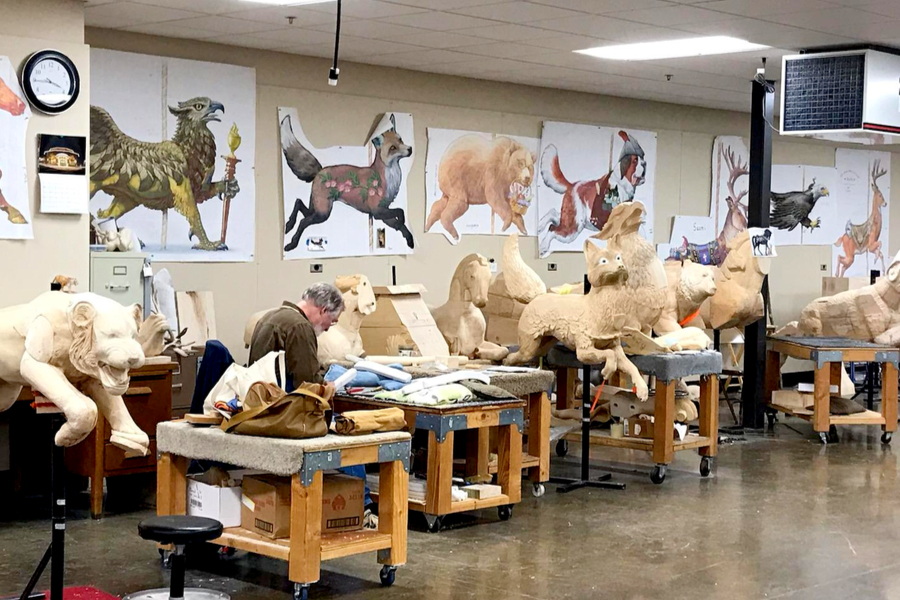 And the volunteer effort didn't stop there. They have created a first class building to house the carousel. Including the work shop, paint shop, and gift shop. Most amazing, it is all run by volunteer efforts. 7 days a week!
A Community Volunteers
In fact, the talented community volunteer staff has logged over 160,000 hours to create something that can be described as nothing short of magical.
On our tour of the carving shop below the carousel, we learned it can take 5 to 10 years to carve a single piece. The carvers are also volunteers, and they are trained and taught on site to help create these stunning animals, all by hand.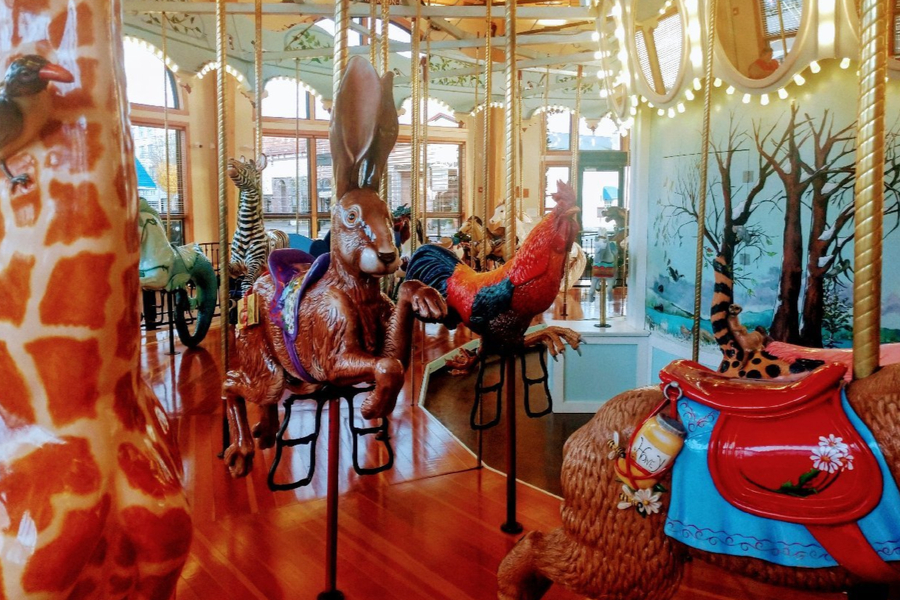 One thing is for sure, this town, and it's residents, have created a treasure that is like no other in the country.
We can't thank our chance encounter guest enough for sending us on the path of this.
So if you ever find yourself near Albany, Oregon, make the trip over to see the Historic Carousel & Museum. It is more than worth the trip!
Happy Traveling and Discovering – Jim & Mary
CURRENT TRIP STATS
Day 73 of 365
States Visited: 11 / 50
National Parks / Monuments Visited : 10
Stayed In : Albany, Oregon
Miles Driven : 18.4
Total Trip Miles To Date : 7724.4
Total Gallons Used : 576.44
Biking Miles : 9.5
Biking Miles To Date : 142.5
Hiking Miles : 1.0
Hiking Miles To Date : 168.8
About Our Living Simple Tour
On September 9th, 2019, we set out in our NuCamp T@B 400 Teardrop Camper to travel to every state. You can check out all of our dates here : Dates for the States

You can follow along by signing up for our twice weekly email updates at the bottom of the page. You can also follow us on Facebook : Live Simple Tour Facebook and Instagram : Live Simple Now Instagram Page.