With each passing day, we continue to be amazed at the incredible kindness, friendliness, and outright generosity of the people we meet along our journey's path.
I mean, it has truly been unbelievable!
In an age where there is so much emphasis place on the negative, this trip has revealed a sweeter, more gentle world.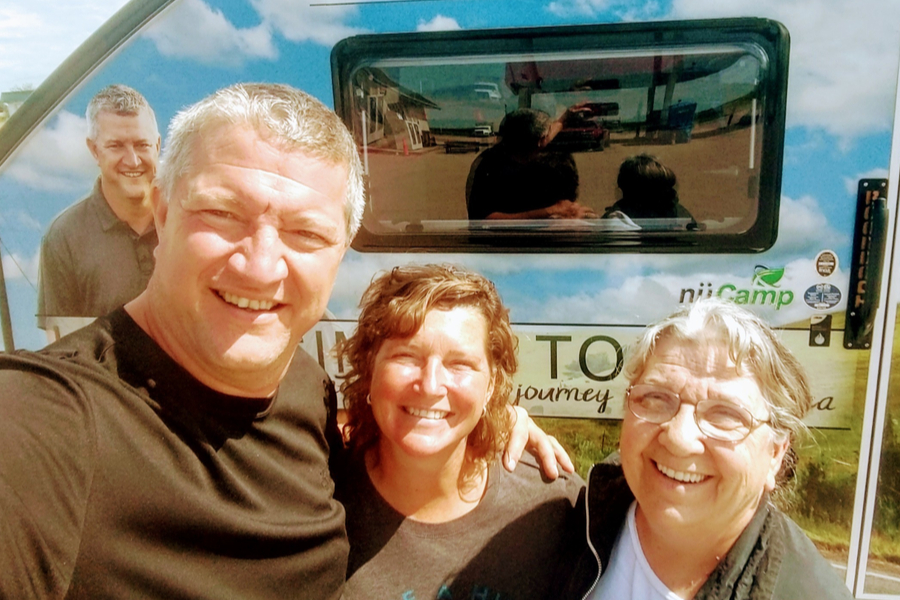 One of kindness. One of smiles and laughter. And one of inclusion. One where complete strangers of any race, religion or belief can be friendly to one another – and become friends.
And one where everyone is always ready and willing to lend a helping hand.
The Kindness of People
I can't begin to tell you how many wonderful people have been so very kind to us on this trip.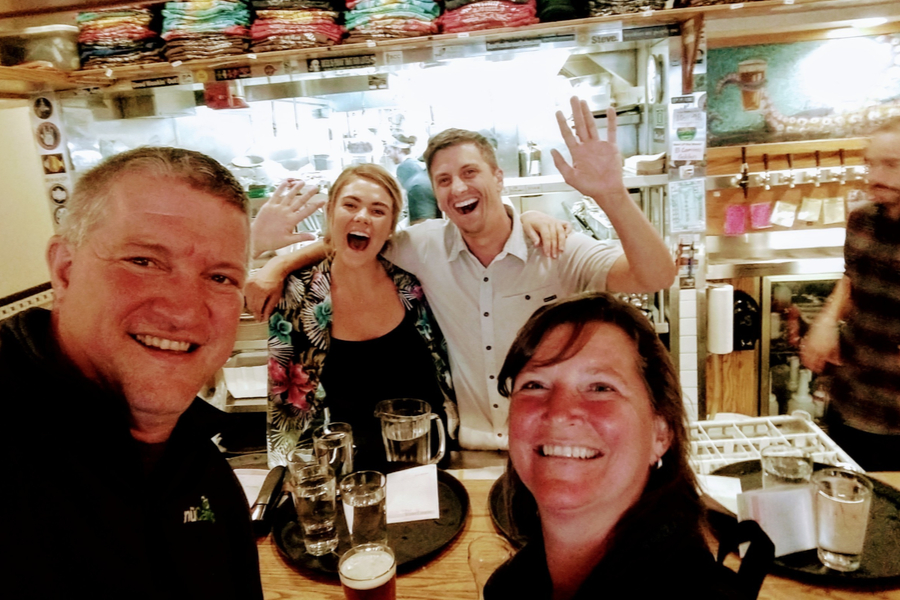 Folks we have never met before have gone out of their way to tell us things to see and do in their home towns. And in many cases, even take us there personally to show them off proudly.
And perhaps most of all, it has been nothing short of incredible to see the willingness of people to include us and make us feel welcome, no matter what city or state we are in.
One family, seeing we would be in their hometown on Christmas day, has invited us to their big family's celebration. Another did the same for New Year's Eve. And it goes on and on.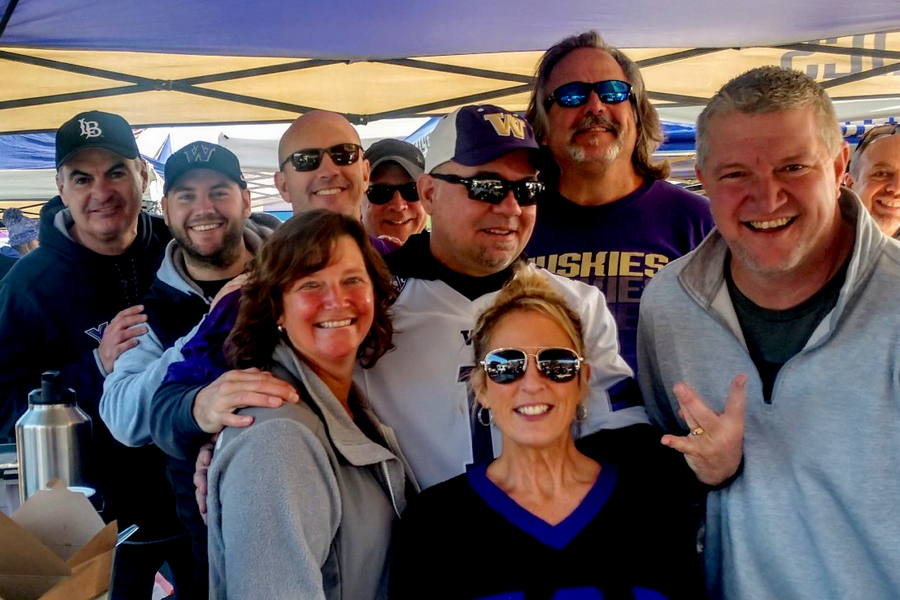 From oyster roasts, to clam bakes, and a fresh-caught Alaskan Halibut dinner, to countless offers of places to camp, share a meal, or just hang out and talk – people have overwhelmed us with kindness.
The People We Meet
I could write at length with example after example, but it would create a small novel. And we've only been on the road for 63 days!
But it really hit me personally this past week in a little coffee shop called Cutters Cafe in Lacey, Washington.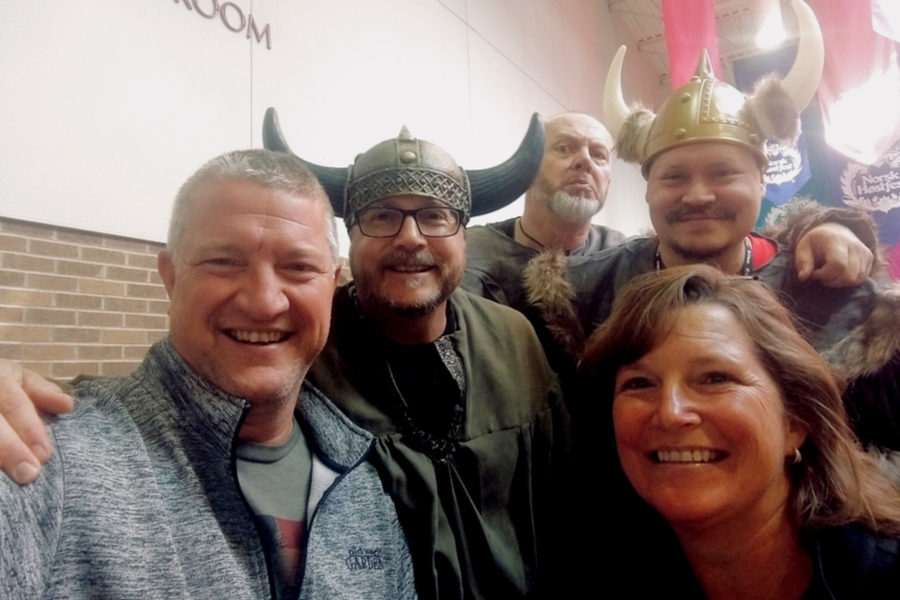 As we often do, we set up shop in the early morning hours to catch up on a little writing.
It wasn't too long before Dick, a gentleman in a bright red sweater approached and asked about our trailer parked outside. We talked at length about the trip. And then he told he was here to meet with his fellow "coffee group" friends.
We are always intrigued by all of the coffee groups we run into at the many coffee shops we frequent. We love hearing their stories of how they formed, and what they talk about. And you could tell this group, which meets at the coffee house 3x's a week was a special one.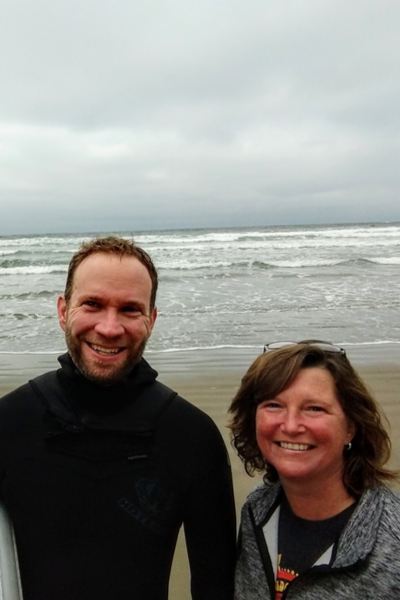 One by one, as a coffee group member walked in, Dick would bring them over and introduce them to us. And one by one, we made a new friend.
The Secret To Happiness?
As we got ready to leave, I mentioned to him how much I admired the energy and the smiles of the group.
And he then told me something that has stuck with me ever since.
"We've been meeting for years, Dick said, "and we have every kind of person in this group imaginable, with all sorts of political viewpoints. But we are all friends, and we all get along"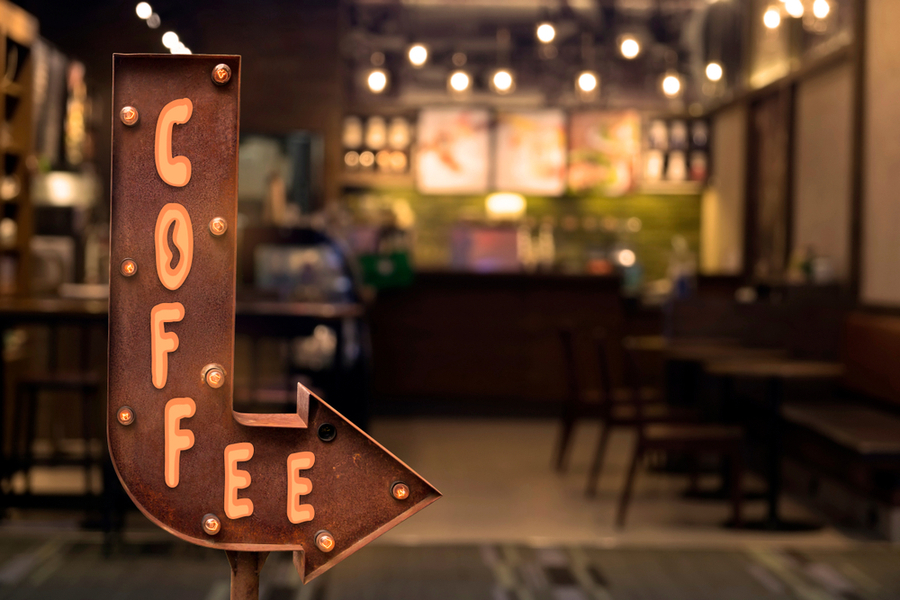 So simple. So perfectly said. And something that is missing so much from this world.
Smiles are free. So is saying hello. Whether to people you know, or to complete strangers. And it is amazing how doing both can open you up to a whole new wonderful world of positive energy!
So here is to having a smile on your face, and a kind word to say. To everyone you meet. Happy Traveling – Jim and Mary
CURRENT TRIP STATS
Day 63 of 365
States Visited: 10 / 50
National Parks / Monuments Visited : 10
Stayed In : Portland, Oregon
Miles Driven : 6.2
Total Trip Miles To Date : 7496.4
Total Gallons Used : 559.3
Biking Miles : 0
Biking Miles To Date : 133.0
Hiking Miles : 0
Hiking Miles To Date : 147.9
About Our Living Simple Tour
On September 9th, 2019, we set out in our NuCamp T@B 400 Teardrop Camper to travel to every state. You can check out all of our dates here : Dates for the States

You can follow along by signing up for our twice weekly email updates at the bottom of the page. You can also follow us on Facebook : Live Simple Tour Facebook and Instagram : Live Simple Now Instagram Page.