08
Nov
What a day it was taking in the incredible views of the Oregon Coastline!
We have had a near unbelievable stretch of sunny days the last few weeks on the trip.
Especially when you consider we've ventured throughout Washington and Oregon at a time when it should be raining here more often than not!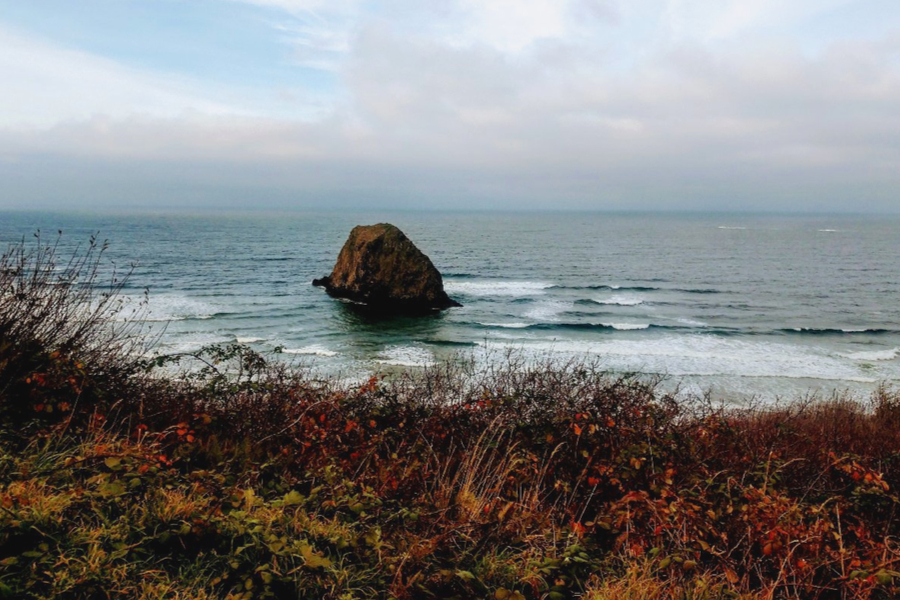 But although today was a bit chillier, the no-rain streak continued as we drove, hiked and biked about the amazing coastline of Oregon.
Here are a few of our favorite photos of the day, along with a few descriptions to help tell the story.
Oswald West State Park and the Short Sand Beach
Our hike through the forest at Oswald West State Park to the Short Sand Beach was filled with soaring trees, a suspension bridge, and a hike over rolling streams.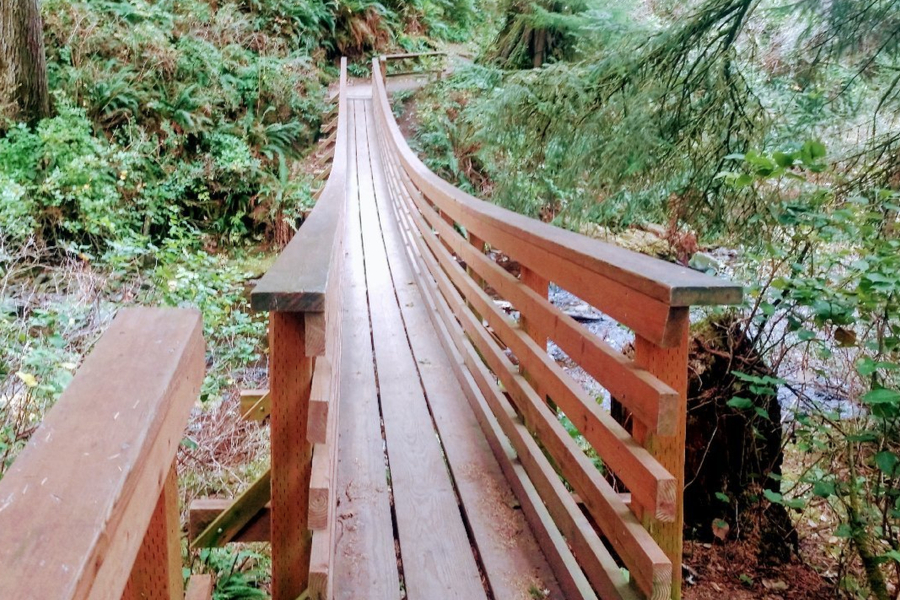 As we hiked the trails through Oswald State Park , we were towered over by pines in every direction. The light filtering through the trees made for an eerie yet beautiful scene all around us.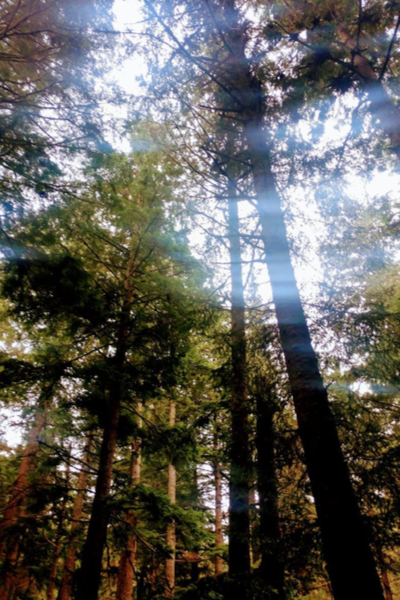 We apparently took the more difficult path on the hike. One that required us to maneuver over a few logs and a stream in order to get to the beach.
It tested our balance a bit, but added a bit of drama for both of us!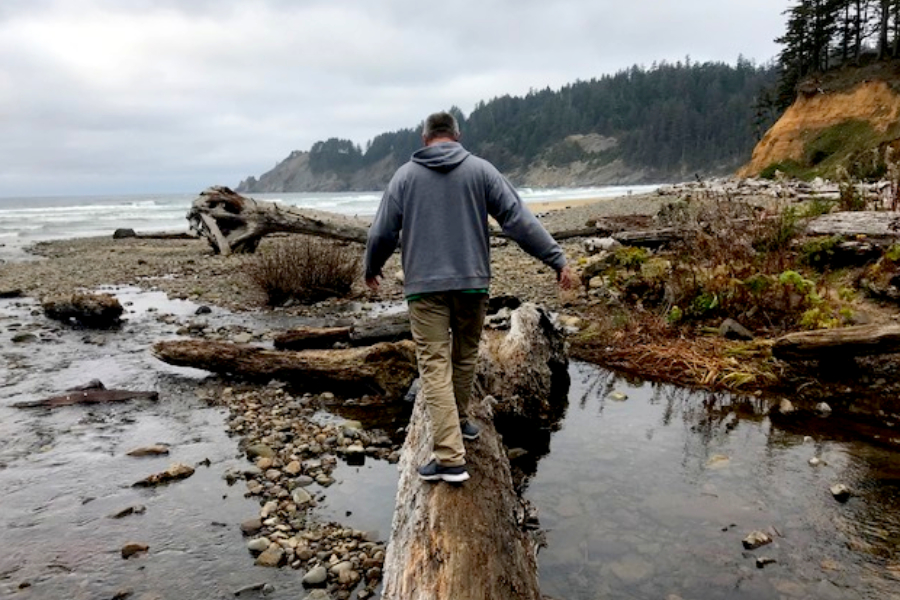 The hike and the balancing act over the logs were all worth it. The views on the beach were stunning!
This is a favorite spot for surfers to come and enjoy the waves. They say on good weekends, it can be hard to even find a spot on the beach.
The waves coming in are some of the best around, and draw surfers from all over.
One thing for sure, it was awesome to see the surfers take to the cold waters for their runs. You can hear the water's power as it rolls ashore in the video below, and it was so incredible to take it all in.
Tomorrow we will head out and down to the Portland area to prepare for our big Amtrak train trip down the entire coast to Los Angeles and back. That all starts on Monday!
It will certainly be a trip with a lot of memories!
Happy Traveling – Jim and Mary.
CURRENT TRIP STATS
Day 61 of 365
States Visited: 10 / 50
National Parks / Monuments Visited : 10
Stayed In : Seaside, Oregon
Miles Driven : 55.2
Total Trip Miles To Date : 7404.4
Total Gallons Used : 552.57
Biking Miles : 0
Biking Miles To Date : 133.0
Hiking Miles : 2.5
Hiking Miles To Date : 147.9
About Our Living Simple Tour
On September 9th, 2019, we set out in our NuCamp T@B 400 Teardrop Camper to travel to every state. You can check out all of our dates here : Dates for the States

You can follow along by signing up for our twice weekly email updates at the bottom of the page. You can also follow us on Facebook : Live Simple Tour Facebook and Instagram : Live Simple Now Instagram Page.