24
Oct
It may sound a little odd that we have planned an amazing Amtrak trip due to inclement weather, but that is exactly what happened.
When we first planned our trip around the country, we researched typical weather conditions for each state. Then based on our route to reach all 50 states in 365 days we made our travel itinerary.
However, we all know that sometimes the best laid out plans don't always work out.
But sometimes the failed plan leads to other, and sometimes better, opportunities.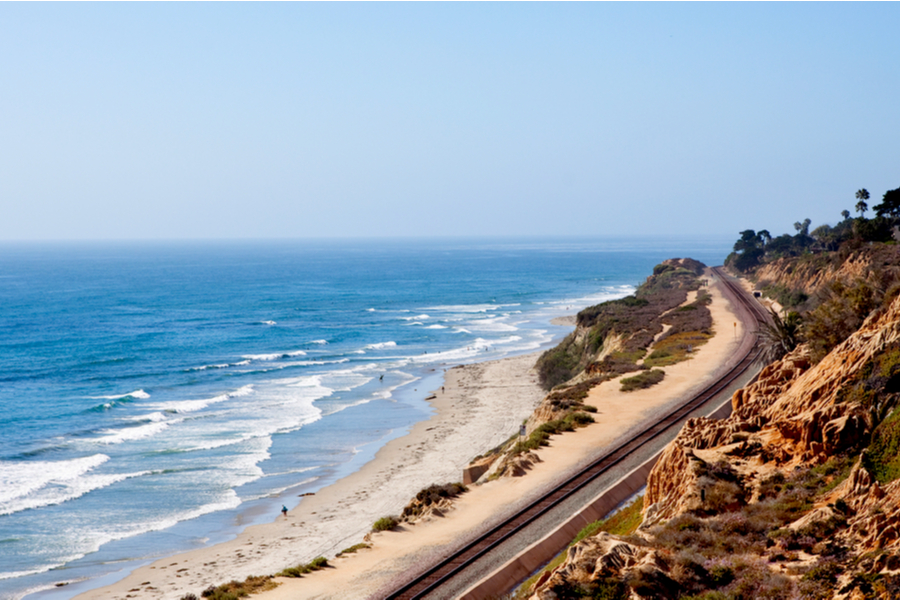 And that is what we are faced with on day 45 of our trip.
Cutting Weeks Short Due To Weather
When we first set out we had planned to spend 1 week in every state. Of course, some of the bigger states we had planned to spend 2 weeks.
Our original plan was to move to a new state every Sunday. That would keep us on track to reach all 50 states by next September.
However, Mother Nature had different plans.
We first ran into an epic snow storm that was expected to hit Montana while we were visiting a few weeks ago.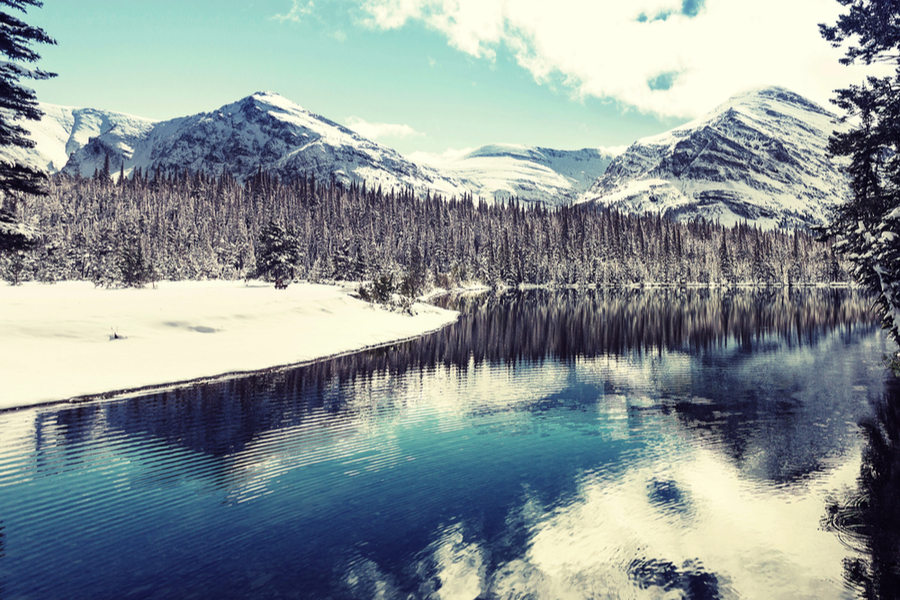 And by epic, I mean a snowstorm that was anticipated to break 80 year old snow total records. Not to mention the deep freeze that would lead temperatures into the single digits.
Therefore, in order to stay safe, we made the decision to stay on the eastern part of the state. Although we left Montana 3 days early, we were hopeful that we could visit the western part of the state as we made our way up through Idaho.
Then there was our stay in Wyoming. Although we made it through most of the state with bearable temperatures, we had to cut our trip short by one day.
Cheyenne, WY was expected to have temperatures in the low teens as a cold front and snow storm approached.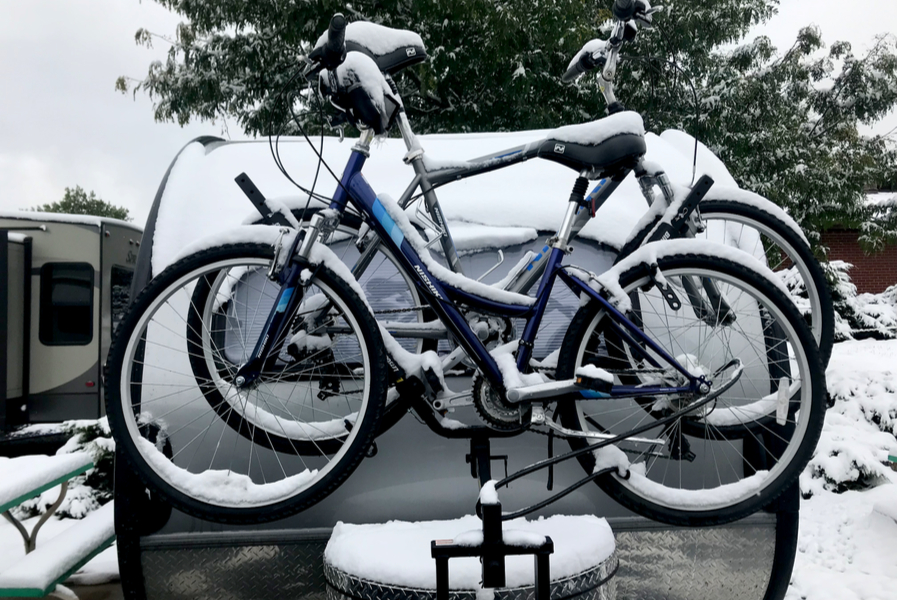 Planning to Make Up Days In Montana
So that now put us 4 days ahead of schedule. We thought this would give us enough time to get through Idaho and into western Montana before heading west to Washington.
However, those plans changed when we looked at the weather forecast for the next 10 days.
Unfortunately, another cold front is moving across the Pacific Northwest. Not only are they calling for several inches of snow, but the temperatures will be dipping to near 0 degrees in many of the locations that we planned to visit.
So our plans have switched gears. Yes, we are still going to visit all 50 states. However each state may not get a full week. And in some states, we will be able to stay a little longer.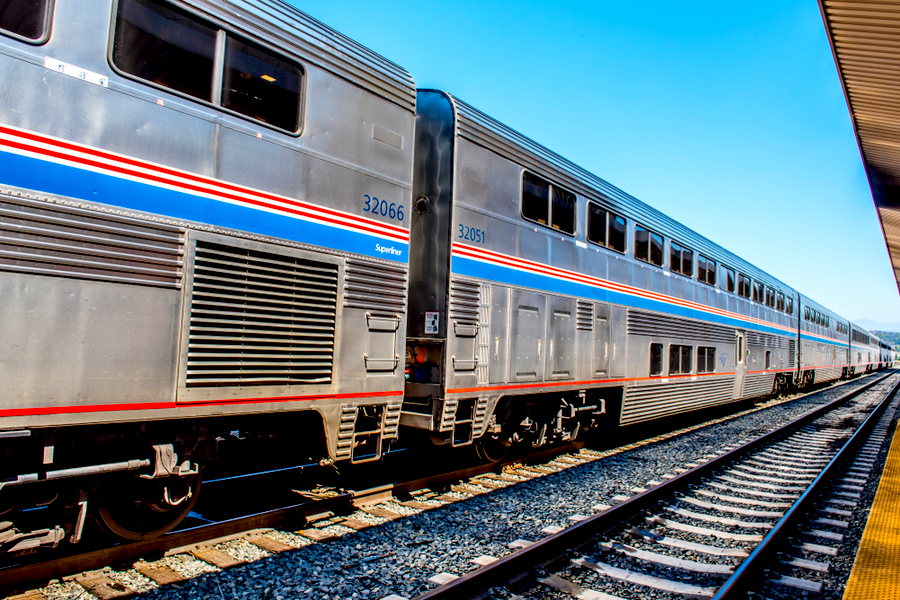 But for now we have decided to use those extra days to take an amazing Amtrak trip that we both have always dreamed of doing.
A Coast Starlight Amtrak Trip
As we finish our stay in Idaho and move to Washington, we have decided to use the extra days that we have accumulated to take a Coast Starlight Amtrak trip.
Widely regarded as one of the most spectacular of all train routes, the Coast Starlight links the greatest cities on the West Coast.
It has a daily route between Seattle and Los Angeles and passes through Portland, Sacramento, the San Francisco Bay Area and Santa Barbara.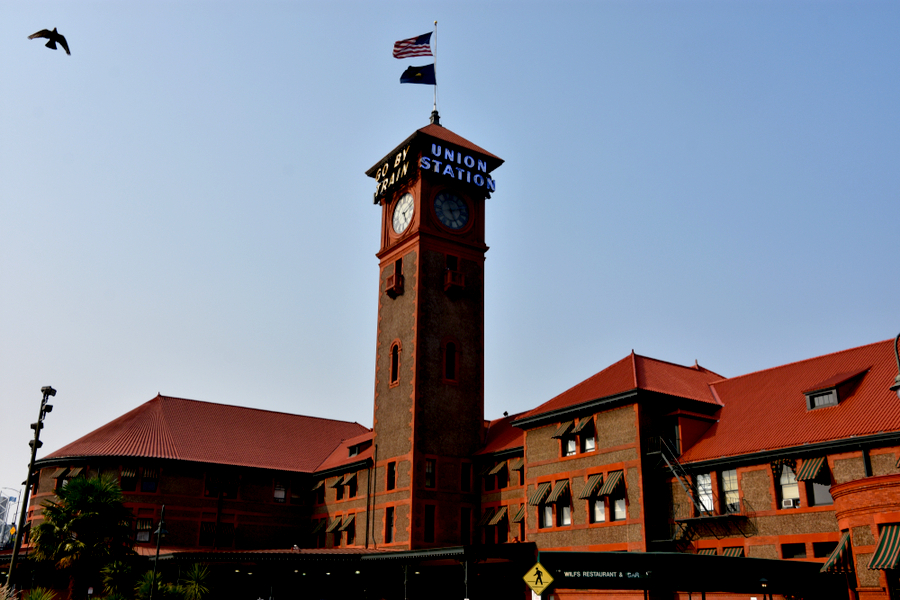 This trip has been on our bucket list for a long time. And, lucky for us, as we were on our computers scrolling through social media, an Amtrak advertisement popped up on our screen.
Social Media Advertising For The Win!
Amtrak was holding a 2 day sale for coast to coast trips at 50% off! The only catch was that you had to travel sometime between November 11-29.
We quickly looked at our schedules and as luck would have it, we would be in Portland on November 11th.
We jumped at the dream of a lifetime and booked our trip down the Pacific Coast.
And what better way to make up our extra days lost due to the weather on an Amazing Amtrak ride through Oregon and California.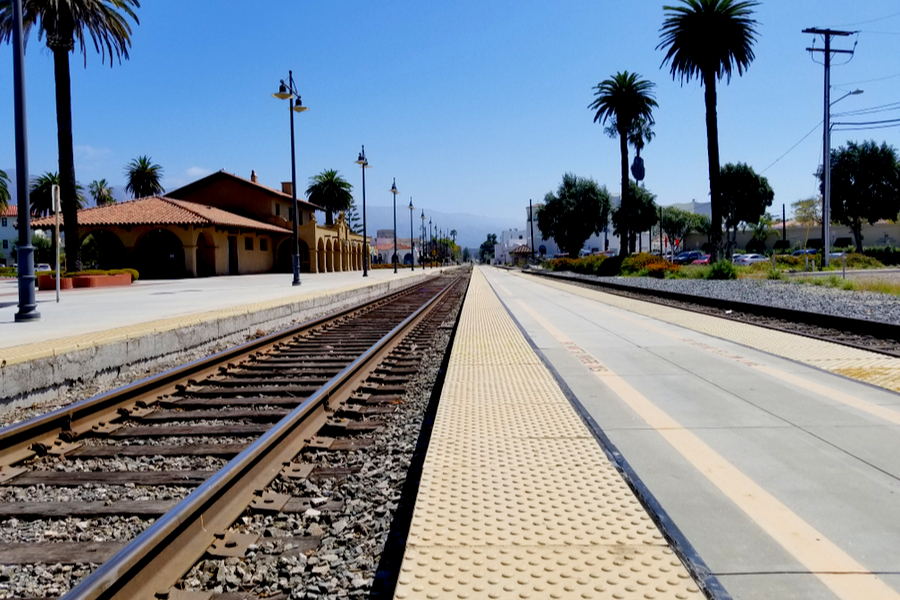 We are so excited to park the truck and camper for a few days to take in the views of the dramatic snow-covered peaks of the Cascade Range and Mount Shasta, lush forests, fertile valleys and long stretches of Pacific Ocean shoreline.
Then after a few days of being able to enjoy the views while traveling in an Amtrak train, we will return to our camper and resume our travels in the more conventional way.
The only detail to figure out now is where to park the truck and camper! If you have any experience or suggestions, please feel free to comment or send us an email us at livesimple@livesimplenow.com
Happy Traveling! Jim and Mary
CURRENT TRIP STATS
Day 46 of 365
States Visited 8 / 50
National Parks / Monuments Visited : 10
Stayed In : Boise, Idaho
Miles Driven : 205.5
Total Trip Miles To Date : 6142.5
Total Gallons Used : 455.0
Biking Miles : 0
Biking Miles To Date : 109.6
Hiking Miles : 1.7
Hiking Miles To Date : 122.2
About Our Living Simple Tour
On September 9th, 2019, we set out in our NuCamp T@B 400 Teardrop Camper to travel to every state. You can check out all of our dates here : Dates for the States

Follow along by signing up for our twice weekly email updates at the bottom of the page. You can also follow us on Facebook : Live Simple Tour Facebook and Instagram : Live Simple Now Instagram Page.