Definitely chalk up Moab, Utah up as another incredible city that we simply never knew existed before this trip!
When we first started planning our trip last year, a classmate from high school happened to be camping out in Moab.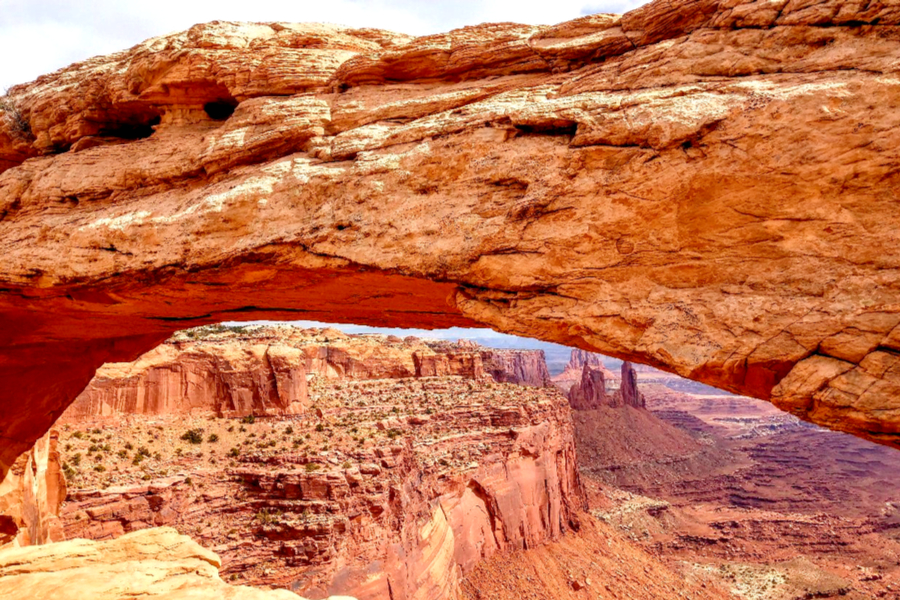 At the time, we had honestly never heard of it, but were amazed at the photographs she was posting on Facebook.
After learning about our trip, she emailed us and let us know that no matter what, we had to include Moab, Utah as a stop on the journey.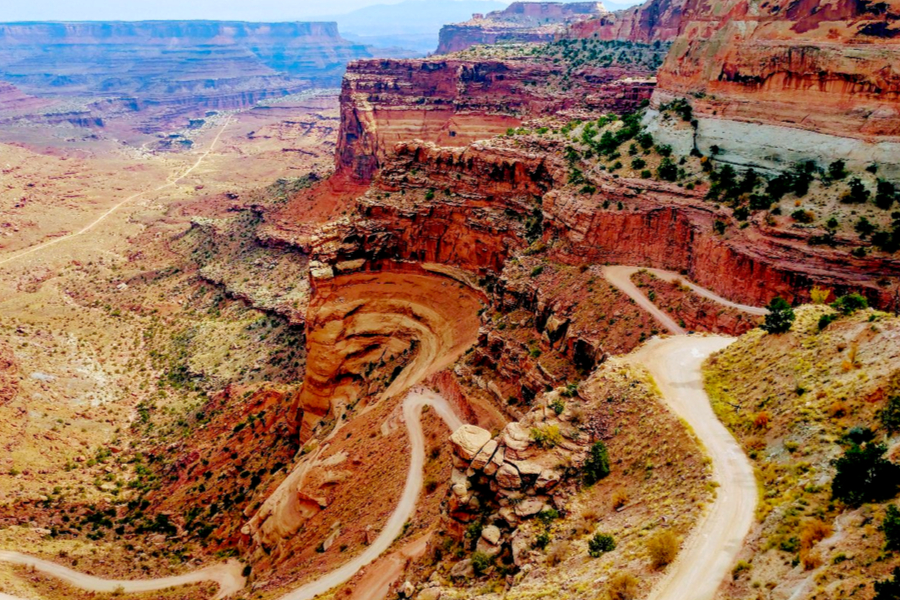 And was she ever right!
Amazing Moab, Utah
Moab is the playground for every kind of outdoor activity you could dream of doing.
From camping, hiking, biking and zip-lining, to off-roading with jeeps, dirt bikes and ATV's – this high-desert town has it all.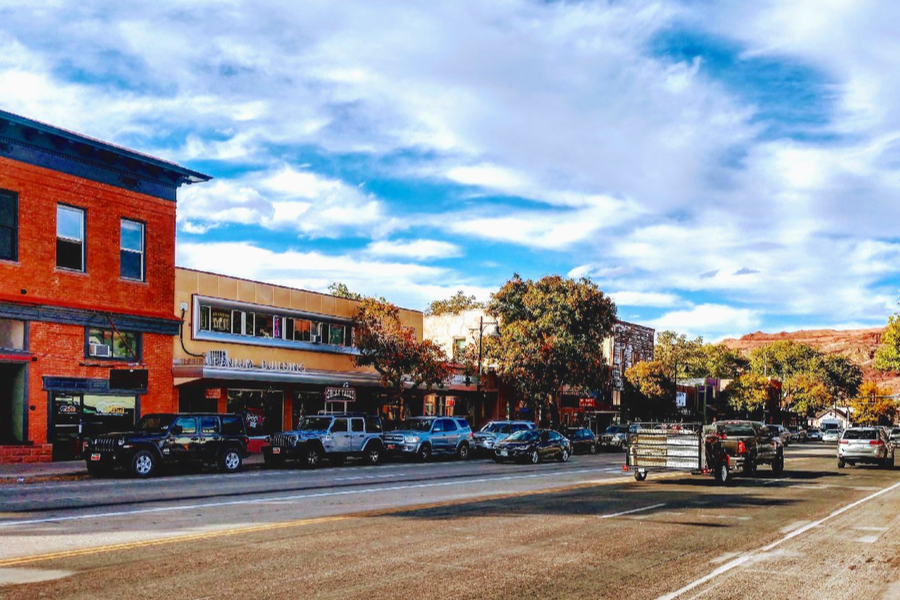 There is even a huge natural sand slide on the outskirts of town that was packed with kids taking huge tumbles from above. Talk about fun. If only it were 30 years prior I would have been up there with them!
We spent the better two part of days here, and I can honestly say we barely scratched the surface. In fact, there is little doubt that someday in the future we will be back for more.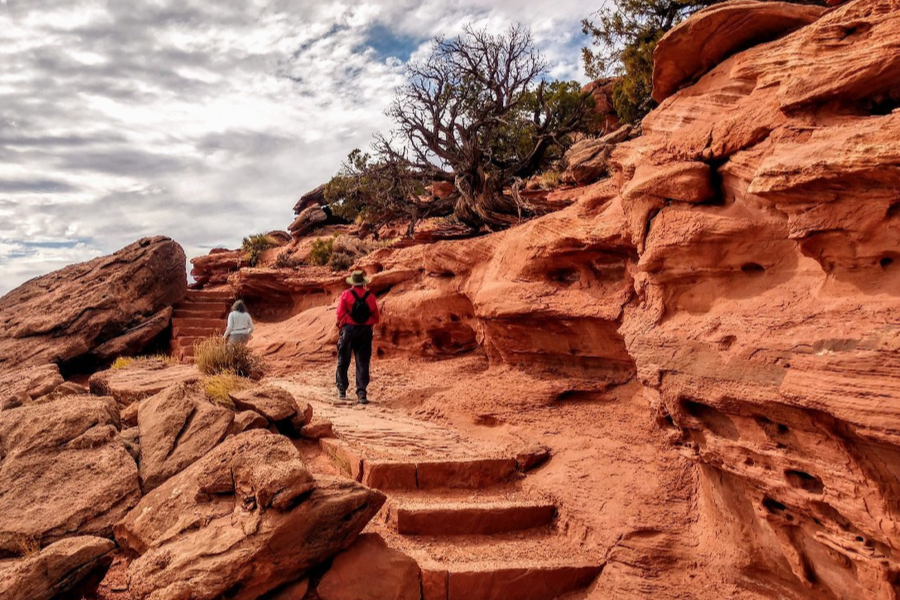 During our two days here, we visited 2 National Parks and hiked and biked over 25 miles. And then, spent the evening tonight walking and taking in the town.
It simply wasn't enough!
This week happened to be fall break for many of Utah's schools, and the entire area was absolutely packed with families having all kinds of fun.
Canyonlands National Park
After visiting Arches National Park yesterday, we traveled out of town a few miles to take in the second national park in the area, Canyonlands.
Canyonlands is truly a national treasure. As you gaze over the thousands and thousands of acres of red rock formations, it puts you in awe of nature.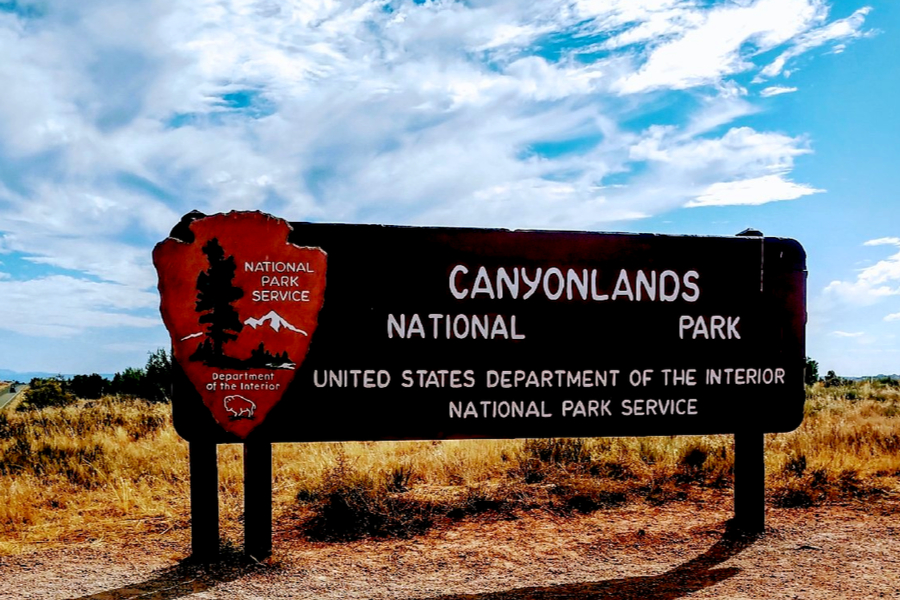 Everywhere you look, the massive reddish rock morphs into thousands of shapes and sizes, creating a panoramic beauty that is simply hard to justifiably describe. It is, in a single, simple, word : beautiful.
We are staying here in our campground one last night, and then it will be off tomorrow morning for the sunny skies of Provo, Utah.
This state continues to both amaze and thrill us with the natural beauty it possesses. Happy Traveling – Jim and Mary.
CURRENT TRIP STATS
Day 39 of 365
States Visited 7 / 50
National Parks / Monuments Visited : 9
Stayed In : Moab, Utah
Miles Driven : 101.7
Total Trip Miles To Date : 5231.1
Total Gallons Used : 387.48
Biking Miles : 12
Biking Miles To Date : 109.6
Hiking Miles : 6.5
Hiking Miles To Date : 108.2
About Our Living Simple Tour
On September 9th, 2019, we set out in our NuCamp T@B 400 Teardrop Camper to travel to every state. You can check out all of our dates here : Dates for the States

You can follow along by signing up for our twice weekly email updates at the bottom of the page. You can also follow us on Facebook : Live Simple Tour Facebook and Instagram : Live Simple Now Instagram Page.