16
Oct
Today we said goodbye to Colorful Colorado and headed towards Arches National Park in the southeast Utah.
Neither of us knew what we were about to witness as we headed towards Moab, Utah to spend the night.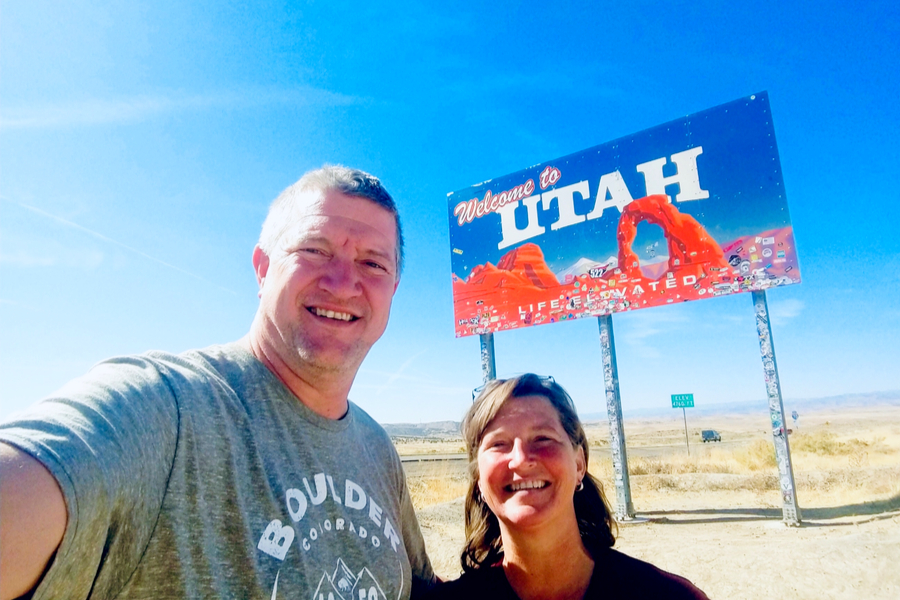 But as we exited off Interstate 70 and headed south on 191 we could see the beauty all around us.
Although we were first faced with rugged dessert like terrain, there were beautiful mountain shadows in the distant background. Then what seemed to appear out of nowhere was the sheer beauty of red rock formations.
The further that we drove, the more magnificent the landscape.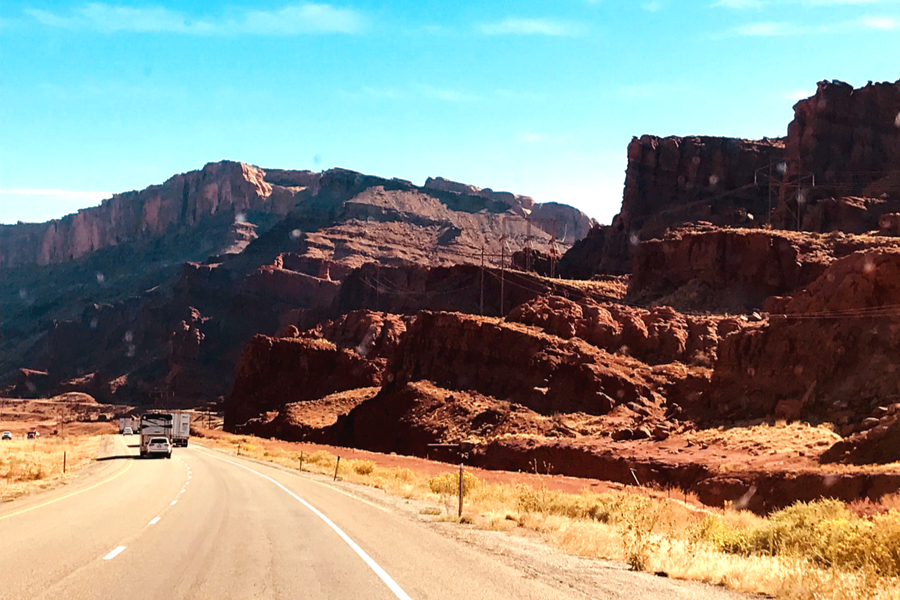 As we were driving past Arches National Park to get to our campground for the evening we were simply stunned at the views among us.
The contrasting colors and land forms that we were able to see in the distance were unlike any other that we had experienced.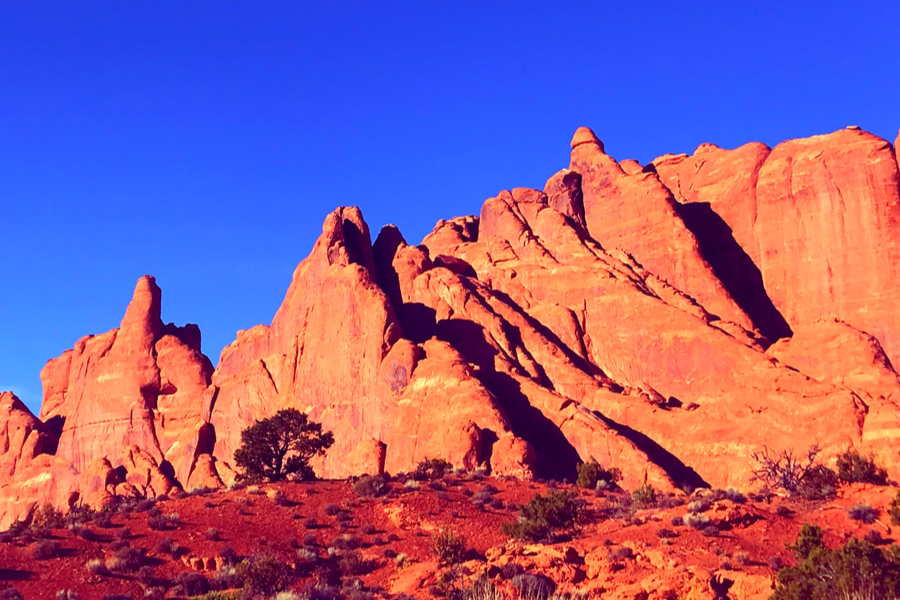 Although we hadn't planned a trip through the national park today we knew that we couldn't wait to experience the beauty of the area.
Therefore, after we unhitched our T@B 400 trailer, we decided to enter the park to explore what all it had to offer.
Arches National Park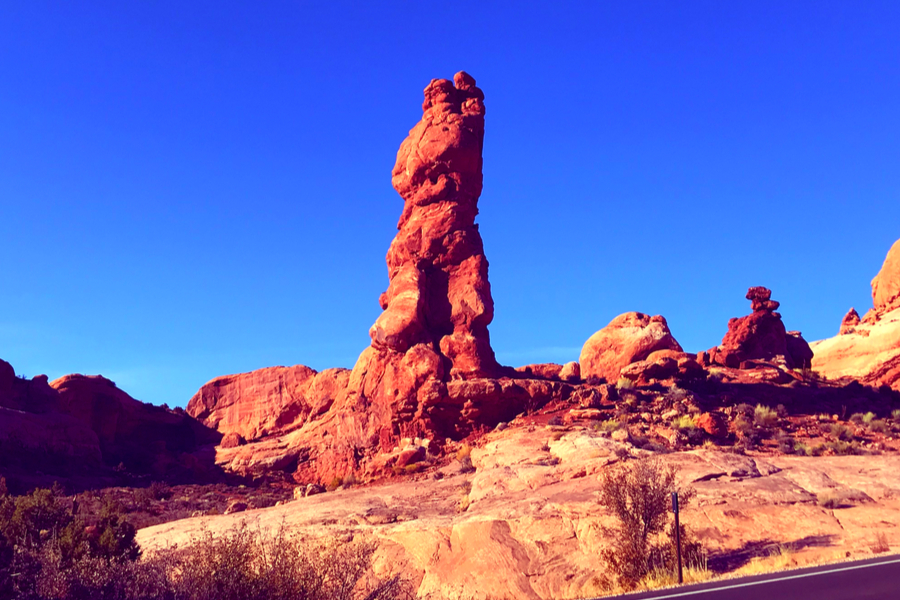 What we didn't realize was Arches National Park has over 2,000 natural stone arches in addition to hundreds of soaring pinnacles, massive stone fins, petrified sand dunes and giant balanced rocks.
The 18 mile drive to the back of the park will lead you around a curvy road with fantastic views of the sights. There are plenty of pull off areas which allow you to take a closer look and to snap a few photos.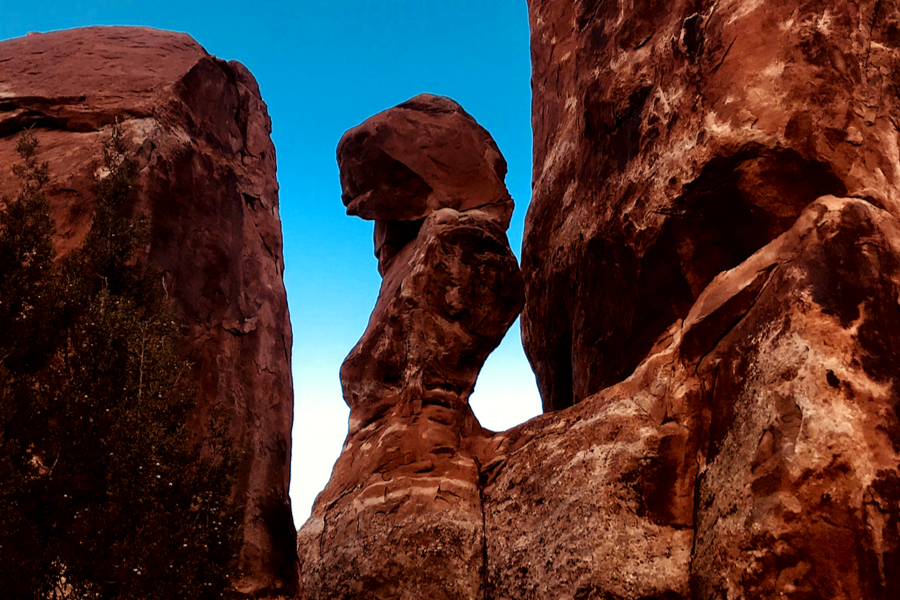 However, you can see so much more if hike one of the many trails that roam through the formations.
And that is exactly what we did. At the end of the paved road there is a large parking lot at Devil's Garden.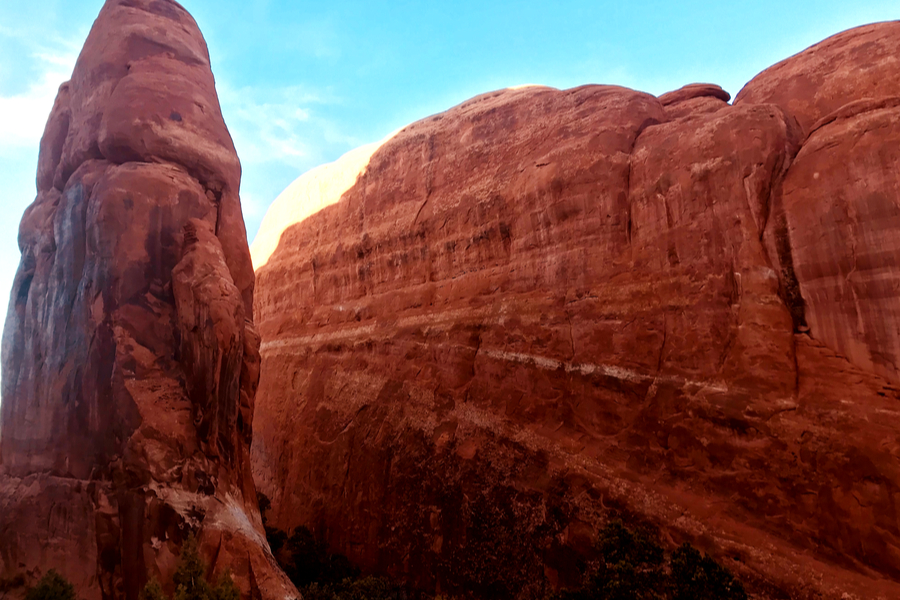 Here is where you can embark on several hiking paths that lead you around and through the red rock formations. All levels of hiking experience are welcome, as there are paths that are wide and easy to navigate to extreme rock climbing paths for the experienced hiker.
No matter what path that you choose to take, you can't beat the out of this world views that the Arches National Park provides.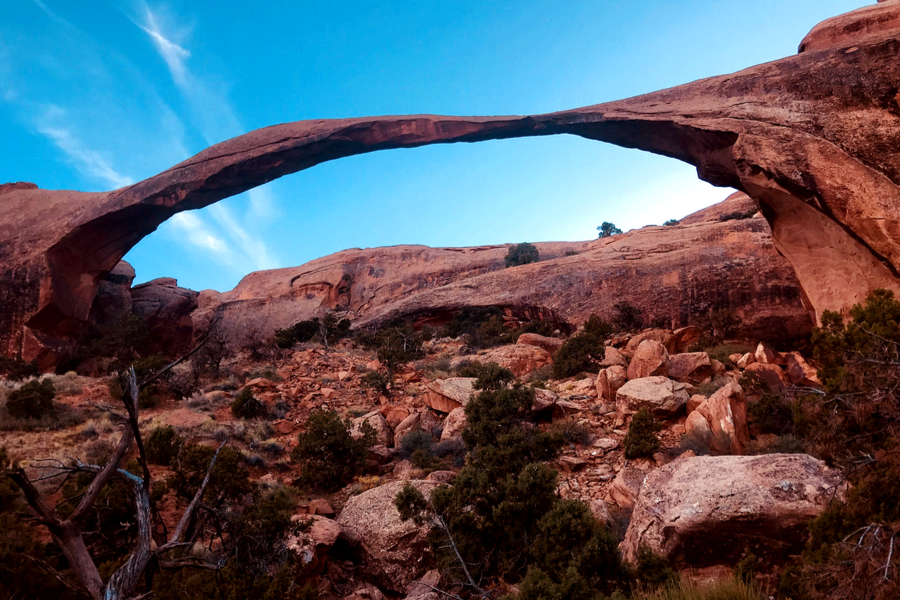 This red-rock wonderland will simply amaze you with its formations, refresh you with its trails, and inspire you with its sunsets and dark sky that is perfect for star gazing.
CURRENT TRIP STATS
Day 38 of 365
States Visited 7 / 50
National Parks / Monuments Visited : 8
Stayed In : Moab, Utah
Miles Driven : 200.6
Total Trip Miles To Date : 5129.4
Total Gallons Used : 382.79
Biking Miles : 0
Biking Miles To Date : 97.6
Hiking Miles : 4.6
Hiking Miles To Date : 101.7
About Our Living Simple Tour
On September 9th, 2019, we set out in our NuCamp T@B 400 Teardrop Camper to travel to every state. You can check out all of our dates here : Dates for the States

Follow along by signing up for our twice weekly email updates at the bottom of the page. You can also follow us on Facebook : Live Simple Tour Facebook and Instagram : Live Simple Now Instagram Page.