We finally can say we have been to Wall Drug Store!
We have set up camp for a few days in Wall, South Dakota. Yes, the now-famous city of Wall that is home to Wall Drugs.
And if you have ever been along I-90 in South Dakota, you know that it is nearly impossible not to see a sign for the store every 20 feet or so!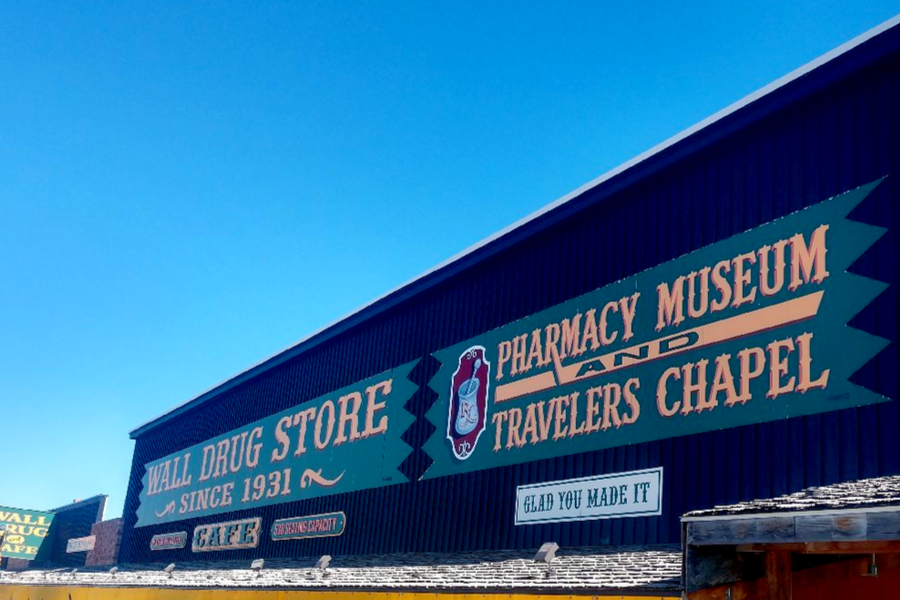 The Story of Wall Drug Store
The story of Wall Drugs is actually pretty amazing. Ted Hustead purchased the little drug store back in 1931.
And then, with a little marketing genius, turned it into a massive attraction that nearly everybody in the world now knows about.
His big marketing idea of the day? To offer passerby's free ice water. And then, to promote it all with big bright billboards all along the highway.
It may sound a bit crazy, but it worked!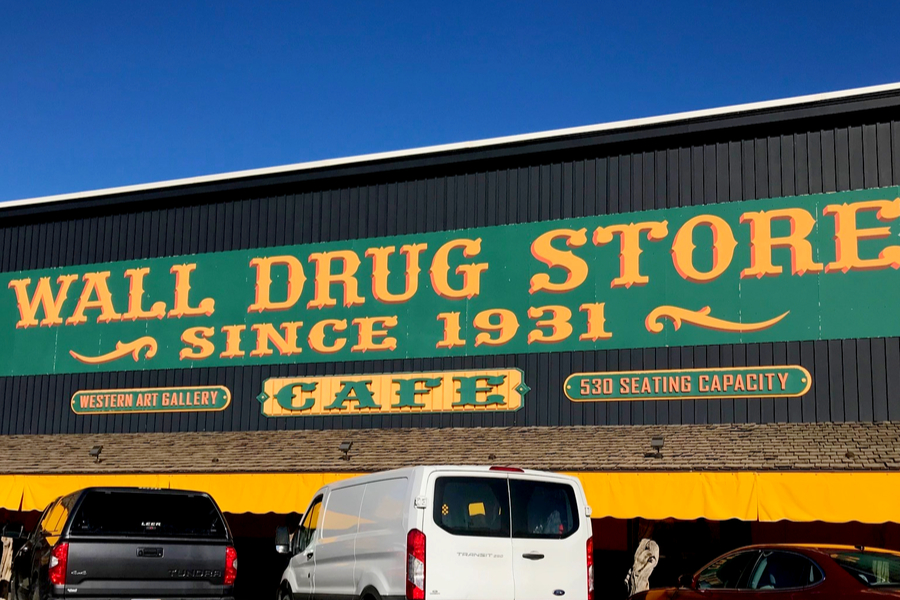 And today, that little Wall Drug store occupies the entire main street area.
During the height of tourist season, 30,000 to 40,000 visitors each day stroll through the store that is filled with every kind of item imaginable. When you consider the town's population is around 700, that is pretty amazing.
Wall Drugs even now boasts one of the finest art collections around! So yes, of course we had to stroll through the town and take it all in!
Biking In The Badlands
One of our goals on the trip is to bike at least 25 miles, and hike at least 10 miles in all 50 states. See : Staying Fit While Traveling
And today was the day to get some of our South Dakota biking in at the edge of the Badlands.
Every few weeks, our plan is to find a more remote area to camp for a longer 3 day stay.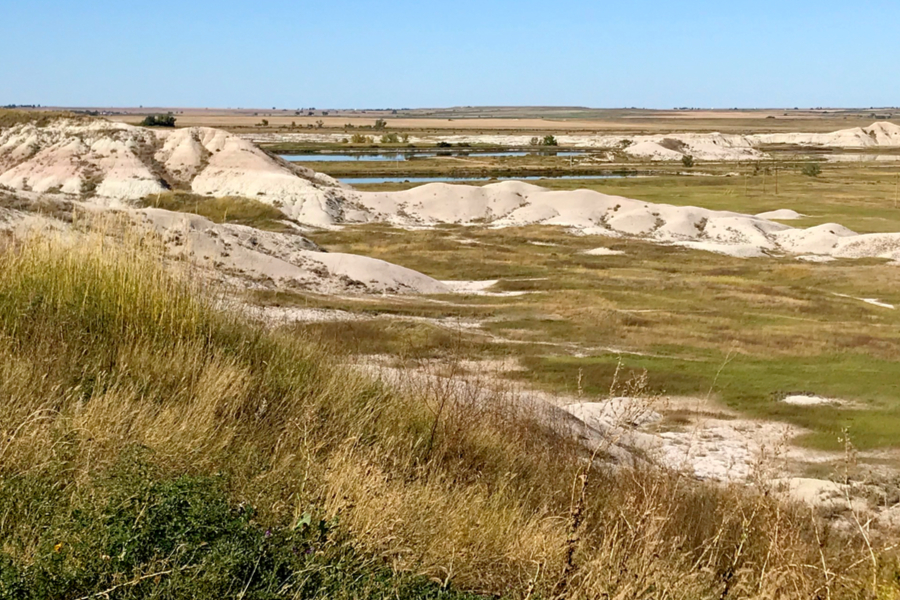 For one, it gives us the opportunity to really enjoy an area. But more importantly, a chance to settle in and catch up for a few days on writing in between all of the hiking and biking.
And this is one of those times and one of those weeks!
In fact, this is the first day on the entire trip that our mileage stat at the bottom of the article will read "0" in the daily column.
It is a good rest for the Chevy, and for the T@B 400 camper. Both have traveled over 2000 miles already on the first week and a half of the journey.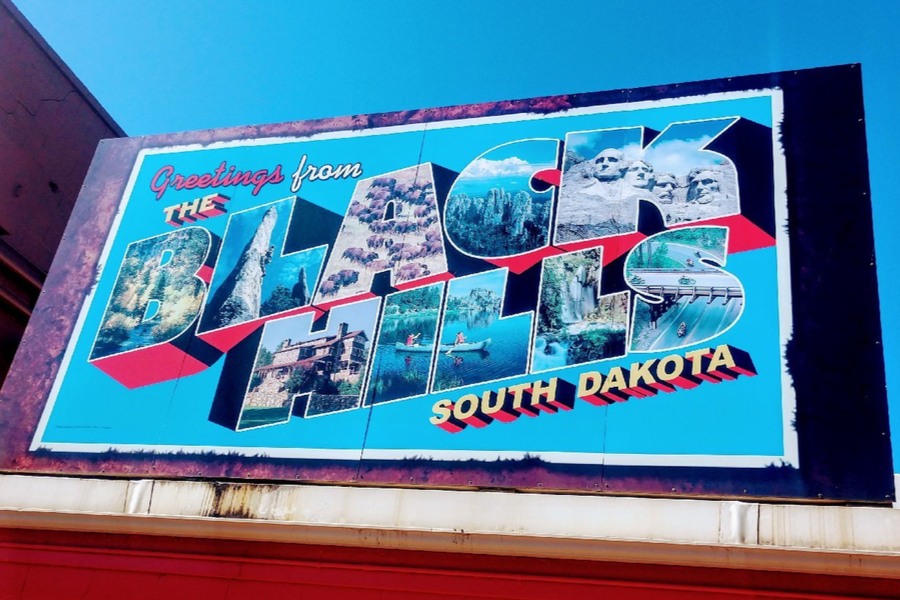 This area is filled with it's own unique beauty of rolling rock formations and long stretches of open fields. It felt great to get out and ride through it all.
Tomorrow – we head deeper into the Badlands for a big hike!
We both still have to pinch ourselves that we are getting the chance to experience all of this. Wouldn't trade this for anything! Jim and Mary
Current Trip Stats
Day 10 of 365
States Visited 2 / 50
Stayed In : Wall, South Dakota
Miles Driven : 0
Total Trip Miles To Date : 2045
Total Gallons Used : 151.48
Biking Miles : 10
Biking Miles To Date : 37
Hiking Miles : 2.0
Hiking Miles To Date : 16.0
About Our Living Simple Tour
On September 9th, 2019, we set out in our NuCamp T@B 400 Teardrop Camper to travel to every state. You can check out all of our dates here : Dates for the States

You can follow along by signing up for our twice weekly email updates at the bottom of the page. You can also follow us on Facebook : Live Simple Tour Facebook and Instagram : Live Simple Now Instagram Page.