Eating healthy meals on a budget can be hard. Grocery bills are expensive and it always seems that healthy food is priced even higher.
Although there are ways to Save Money At The Grocery you can find foods to create a healthy meal if you know where to look.
Grocery stores are full of healthy foods at a good price if you know the ins and outs. Unfortunately, marketing ploys will try to get you to buy unhealthy food with bright packaging and lower prices.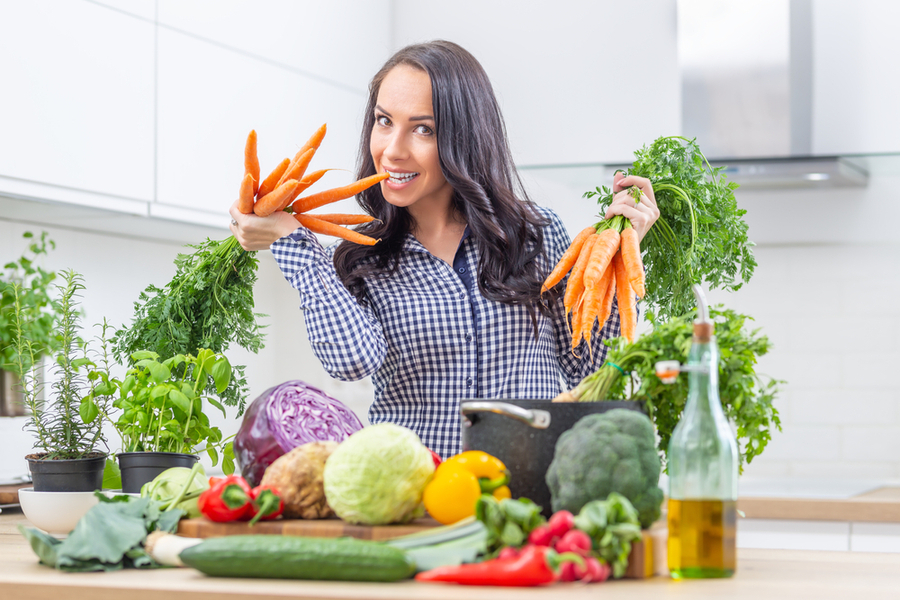 Don't fall for this trick! Eating inexpensive, unhealthy food will have negative impacts on your health.
And if you want to reach your goals and do the things you want in life, having good health is vital.
However, you also need to have money in your pocket to be able to do those things. So follow these money saving tips to help you eat healthy meals on a budget.
Healthy Budget Meal Principles
While eating healthy on a budget can be difficult, it can be done. However, you need a set of core budget principles before heading to the grocery store.
You need these guidelines and guard rails to help you make the right decision about balancing cost and eating healthy.
When you think of healthy food what do you think of? Do you think of fruits, vegetables, and other whole foods?
Are you thinking of prepackaged or fresh foods? Additionally, are you thinking of a single meal or buying in bulk?
If you are on a budget, you're going to have to make a few sacrifices. However, your meals will still taste delicious and be satisfying.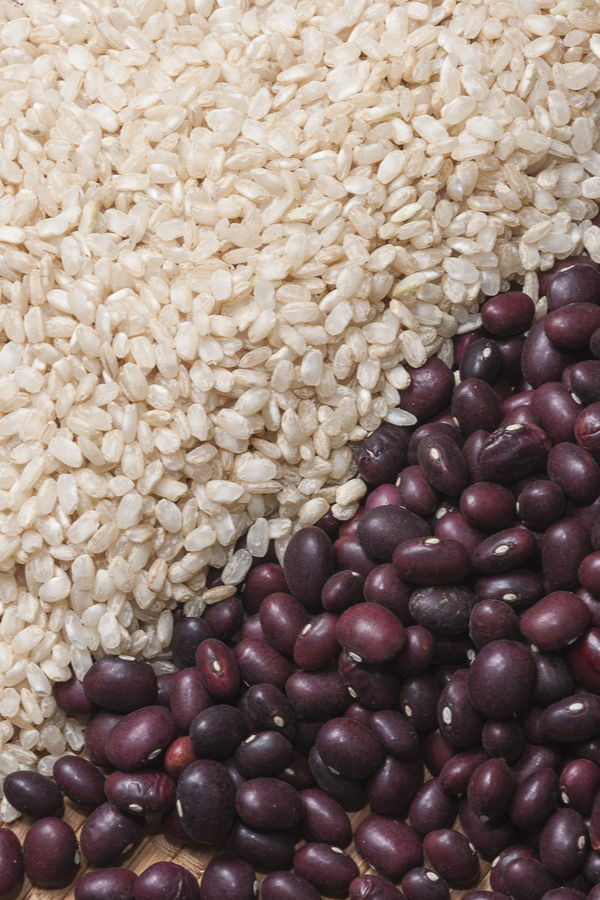 First, find foods that are inexpensive and contain only one ingredient. These are foods that you can typically buy in bulk and will stay good for a long while. 
For example buy a big bag of rice or dry beans. You will save a ton of money and still be able to eat healthy.
Next, look for alternatives to expensive meat options and you can save plenty of money. There are delicious cuts of meat that are way less expensive than filet mignon.
You don't need to the best cuts of meat and organic vegetables every night to eat healthy. In fact, you can still eat meat and veggies and stay on a tight budget!
For example, here are 5 meals that you can eat that are low cost and healthy!
5 Healthy Meals to Choose From
1. Mexican Chicken Rice Bowl
The first healthy meal option is a Mexican Chicken Rice Bowl. When you think of Mexican food what do you think of?
At the top of the list you may think of rice, beans and maybe even corn. These staple ingredients are inexpensive and you can buy them in bulk or large quantities for a discount.
You can buy a 5, 10 or even 20 pound bag of white rice. Then when you go to purchase beans and corn, consider buying the large 10 pack and save yourself money.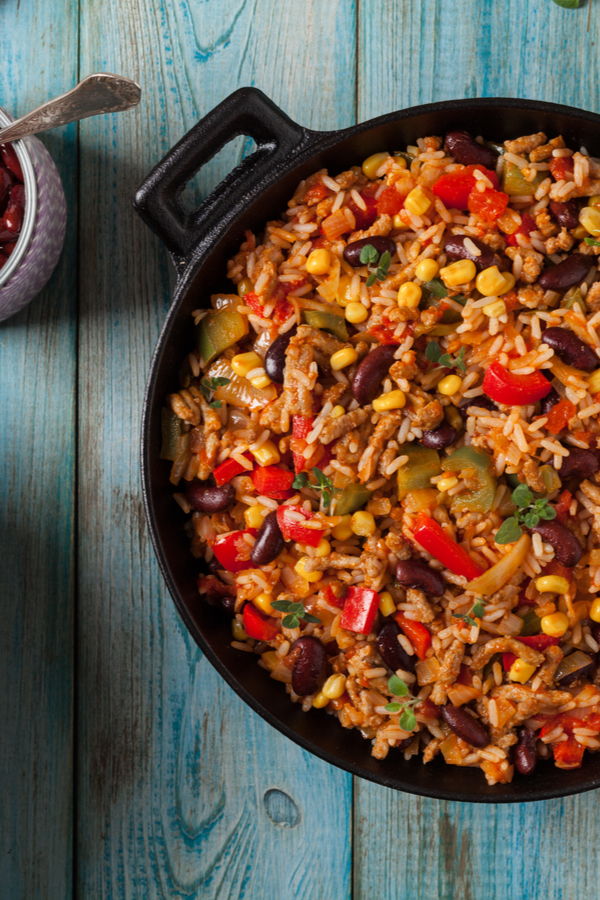 Want to save yourself even more money? Purchase dry beans and make them yourself.
These inexpensive items will allow you to eat healthy at a discount. The most expensive part of this healthy meal is the chicken.
However, if you want to save money opt for chicken thighs rather than chicken breast. You will actually have more flavoring from the meat in addition to saving money.
For the recipe itself, simply mix together the rice, beans, corn, and cooked chicken and you have a yourself a Mexican rice bowl. For added flavor, throw in some taco seasoning that you can also purchase in a large container, rather than in individual packets.
2. Pot Roast
This simple yet hearty meal is a cheap, healthy meal that can feed you for days. The classic pot roast consisting of beef, potatoes, onions, and carrots is an inexpensive and easy to make meal that is delicious. 
Look for a beef chuck roast that is on sale to make your pot roast meal. Add in a few baby potatoes, an onion and carrots and you will have a meal that has a solid balance of protein, carbs, and fats. 
Additionally, it doesn't require hardly any preparation. Simply throw it all in a crock pot, add a little water and let cook on low all day. 
The best part of this recipe is that you can use the leftovers for additional meals later in the week at very little cost. Think about making a shredded sandwich with the leftover meat.
Or use the cooked potatoes in the morning as part of your breakfast meal. The possibilities are endless.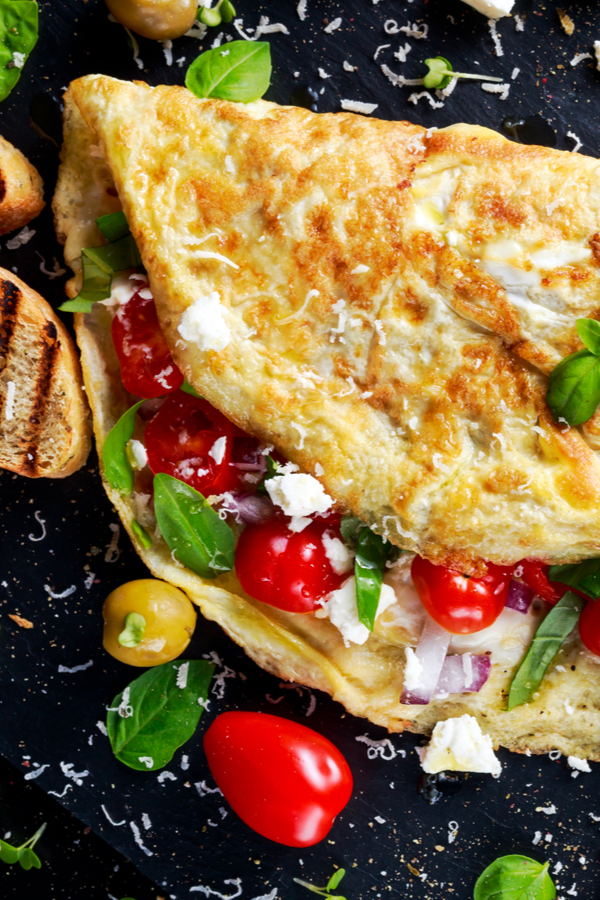 3. Egg Omelet
If you are ever feeling breakfast for dinner, you might be onto a healthy budget meal! Eggs are a cheap source of protein and they taste delicious.
Whip up an egg omelet for a healthy meal. Throw in some tomatoes and onions and you are on your way to something delicious!
If you want to spice it up, use some jalapeño peppers or top it off with some hot sauce. This go to recipe is always a hit.
Additionally, it is super healthy. Not only are you getting a full spectrum protein, but you are going to get vegetables and healthy fats.
You can even throw in some cheese and you will have yourself a delicious, healthy meal that won't break the bank.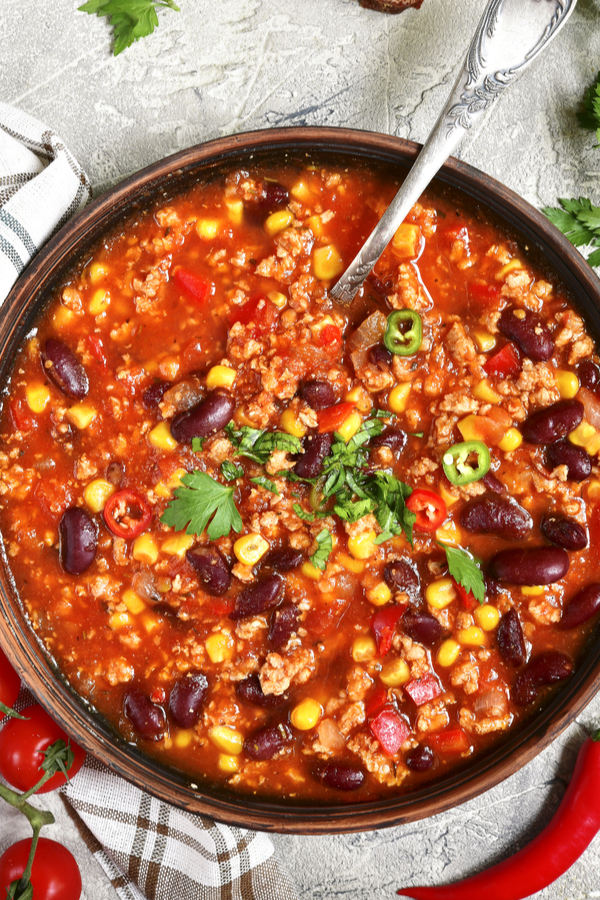 4. Chili
A very simple recipe, yet something delicious. Chili is a fall and winter staple to help save money on a budget. Since a fattier meat can be used to make chili, you can purchase the more inexpensive 80/20 ground beef to save a few bucks.
Here is a great Slow Cooker Chili Recipe that you can use as a guideline. It uses spices that you most likely already have in your spice drawer to make the seasoning.
In addition, it uses two different types of beans to make it more flavorful. Remember, buy beans in bulk and save yourself some money.
Want to stretch your dollar even more? Add some water to the chili and you will increase the amount of portions that it makes.
5. Tilapia Salad
Eating fish on a budget can be difficult, especially if you live in a landlocked state. Your best option is to either find fish on sale, or opt for inexpensive tilapia.
This is an inexpensive white fish, that will take on the flavor of whatever you season it with.
This makes it a great candidate for salads where you make your own dressing. Make a healthy vinaigrette by mixing together 3/4 cup extra virgin olive oil, 1/4 cup vinegar, salt and pepper.
Pour it on top of the tilapia and salad, and it will soak up all the goodness. This is a healthy meal that is packed with protein and greens!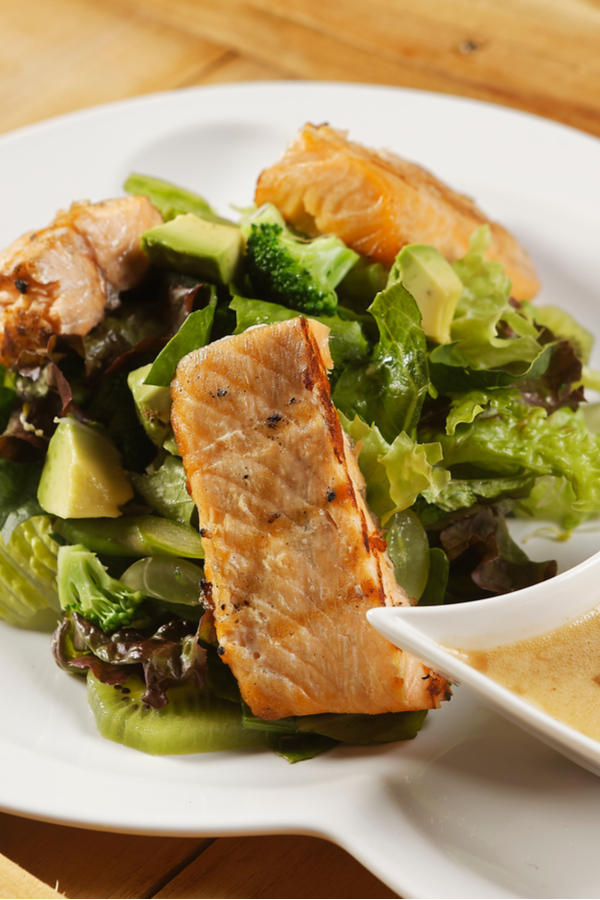 You can purchase a large bag of spinach or mixed greens, and carrots at the grocery for cheap and top it with tilapia for a complete meal.
This easy to cook fish will have both your stomach and pockets feeling full!
Don't Let Healthy Meals Break the Bank
Eating healthy doesn't have to be complicated. Furthermore, beyond popular belief, it can be done on a tight budget!
However, you need to stick to a game plan. Buy foods in bulk, find cheap alternatives, and always look for deals.
Additionally, if you keep your eyes open, you might find some high quality food at a low, discounted price.
In conclusion, eating healthy doesn't have to empty your pockets. Instead, use the above healthy meals as your inspiration to keep your stomach satisfied and keep money in your pockets!
Live Simple Now is a lifestyle website dedicated to helping those looking to Live Their Best Life! Feel free to email us at livesimple@livesimplenow.com with comments, questions, article topics or submissions. We publish two articles each week, 52 weeks a year. Sign up today to follow via email, or follow along on Facebook.