If you had asked Mary or I four months ago what could possibly postpone, or somehow temporarily put our trip around the country on hold, I am certain that we wouldn't have responded with a pandemic.
Perhaps a catastrophic failure with the truck or family emergency – but not a pandemic!
The date was March 12th, and at that point, we had rolled through 24 states and 19,380 miles – all in just over 6 months. And we were having the absolute time of our life seeing the incredible sights, sounds and meeting wonderful people all across the country.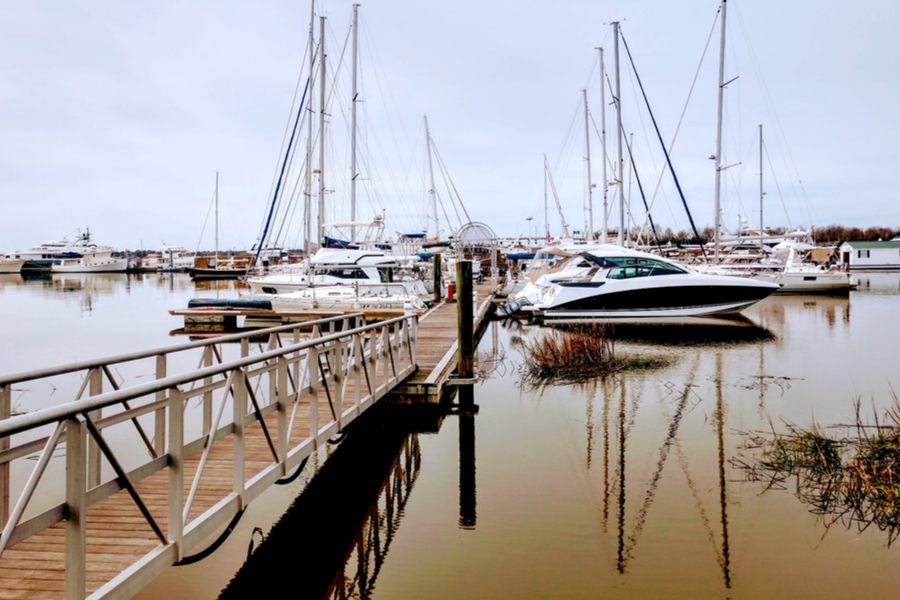 But here we are, back on our farm, 130 days removed from having to put the brakes on the trip – and all due to a pandemic.
We thought tonight might be a great time to give a little update on what we have been up to – and what the plan is from here on out. One thing is for sure, no matter what – it does feel wonderful to write to you all again tonight!
Coming Back Home – The Trip Goes On Hold
The truth is, when we headed back home, we thought it might be for a month at most. But within a few days of being back, we quickly realized that it was going to be some time before we could travel and enjoy the people and places that make the trip so special.
After all, that is what the trip is all about. And with all that has transpired, meeting people and visiting places was simply not going to happen the way we wanted for it to.
So we did the only thing you can do – make the best of any situation and have the most fun you can with it! So the tarp came off the garden, and we embraced our little farm once again.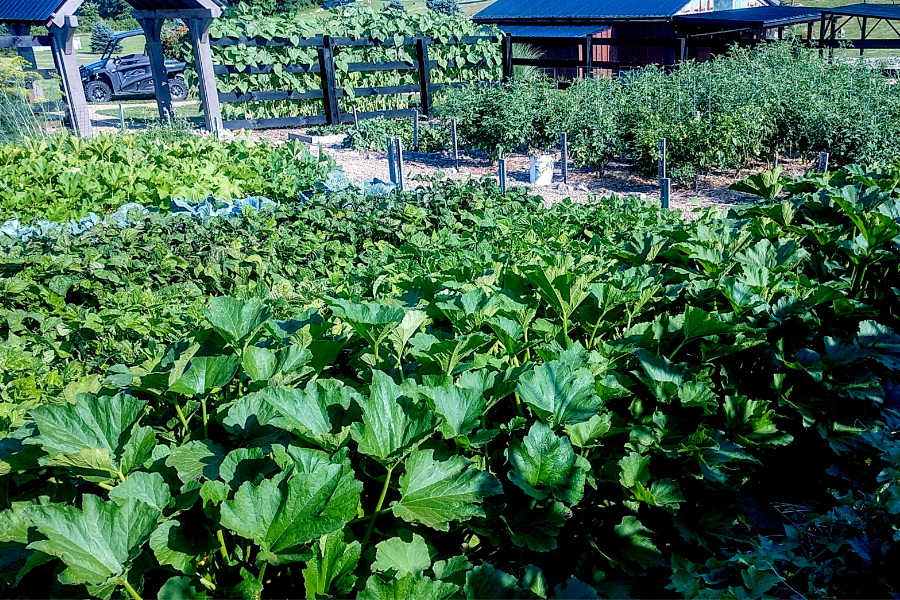 And it has been a constant flurry of activity ever since. There is an old saying that goes along the lines of finding happiness in whatever you do. And if you know us, that has been a motto for our entire time together.
And although we loved life on the road, we renewed our passion for the farm and gardens here.
Keeping Busy While The Trip Is On Hold
We have planted new trees, shrubs and flowerbeds – and of course, planted our raised row garden too. And once we knew we would be here for the summer, we tackled building a new chicken coop along with raising a new batch of chicks along with it.
And the projects and fun keep on coming (see: Old World Garden Farm Blog) until one day, we can complete the trip in the way we dreamed about.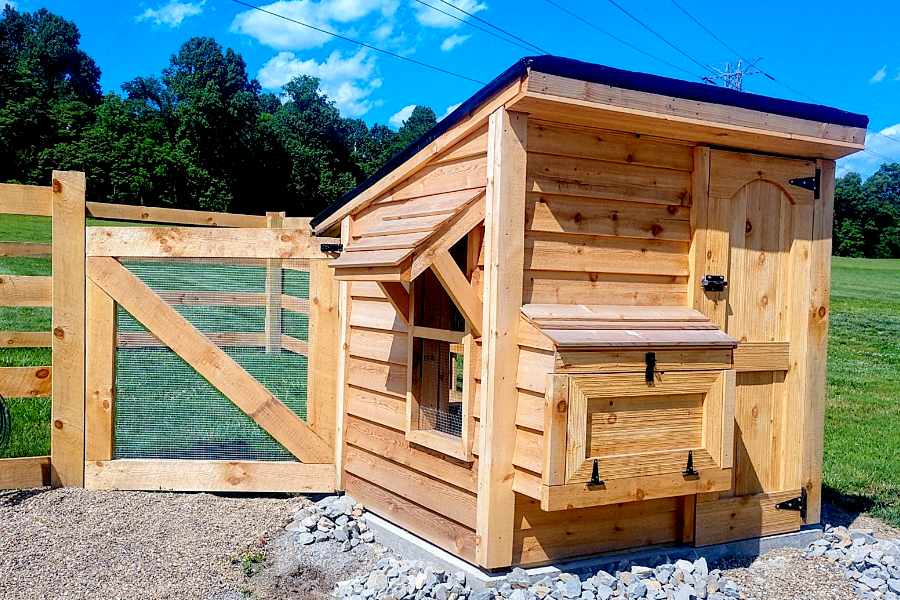 But, I will say this, the memories we made on the trip thus far have been fun to talk about. I can't tell you how many nights we sit overlooking the farm, with a glass of wine in hand, reminiscing about all of the incredible things and people we were fortunate enough to see and meet.
And without fail, we end our nightly talks with a quick game of "where would we have been today on the trip?" For instance, tonight we would have been in Missouri!
And yes, of course every once in awhile, we still spend a night in our incredible little nuCamp Tab 400 camper here on the farm to reminisce.
Determined To Finish What We Started
One thing is for sure – we WILL complete all 50 states. There is no doubt in our minds at all when it comes to that. And we are going to enjoy it just as much as our first 6 months of traveling.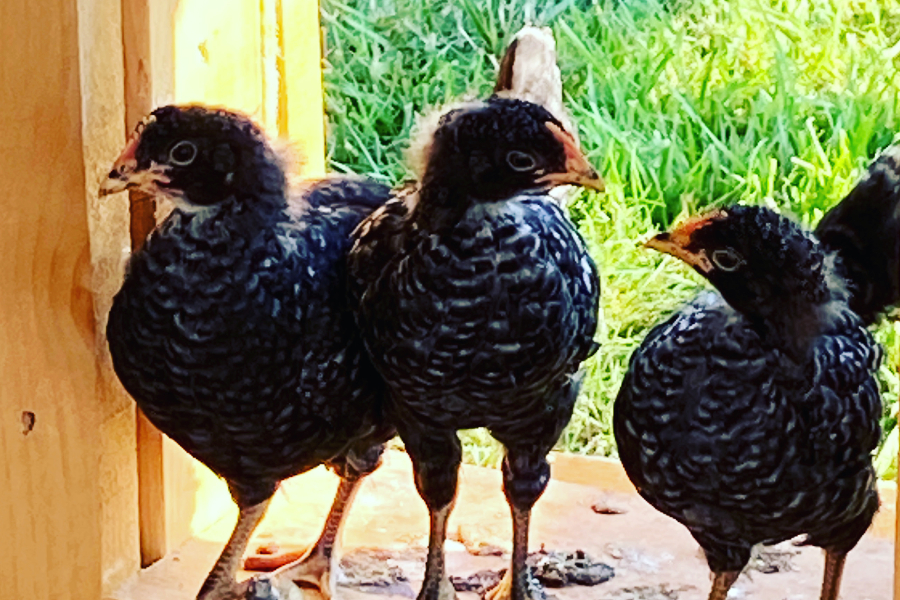 The only question really is when and how. And we are more than okay with figuring that out as time allows. Our hope is that we can do the final 26 states over the course of the next two years in a few sections and sessions as everything allows us to do it in a way that is enjoyable and safe for all.
As I am sure you can imagine, it took quite a bit of planning and effort to clear an entire year's schedule. And based on the timing of the trip and the weather, it's simply not possible to just pick up and go when the all clear is sounded due to many of the cold weather states still left on our journey.
A New Look – And The Evolving Plan For The Trip On Hold
One thing we are doing is updating the wrap for our incredible little nuCamp Tab 400 with a new look to finish the trip. Since the 365 day / 50 state theme is a bit outdated now, we have decided to go with a new wrap celebrating getting to all 50 states.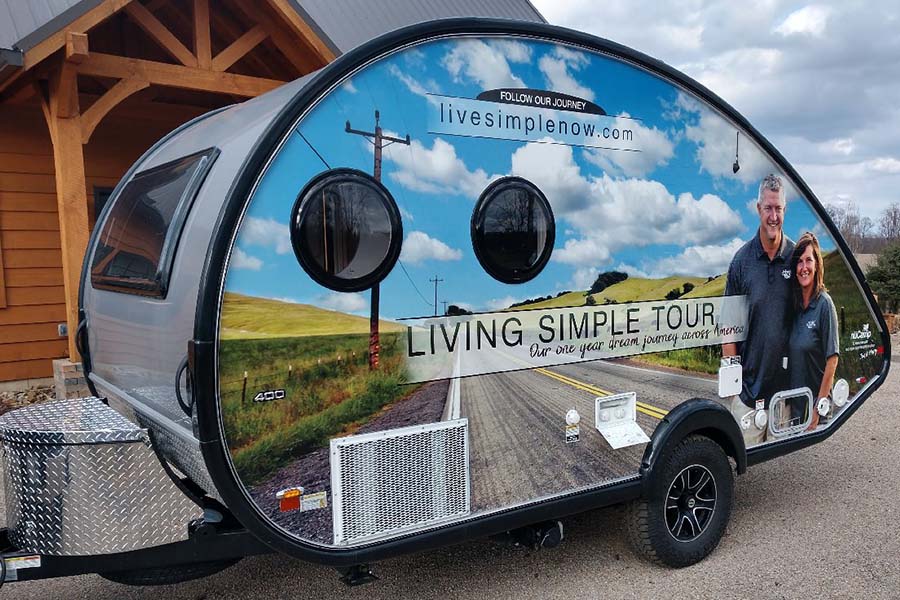 And as soon as it is completed in the next month, we will be sure to update everyone with a photo! Until then, we will be here on our farm enjoying the garden, the warm summer days, and making the best of each and ever day.
Here is to finding the best in every situation, living every day to the fullest, and to accomplishing dreams! Life is good as long as you still have life in you – Jim and Mary