Today we decided to head to the Atlantic Coast and ended up at Tybee Island, Georgia. And I have to say, we were more than excited to head to this location. That is because this is our first stop on the Atlantic Ocean since we have started our Journey Across The United States.
Sitting just outside of Savannah, GA this popular beach town displays a home town feel with a hip vibe.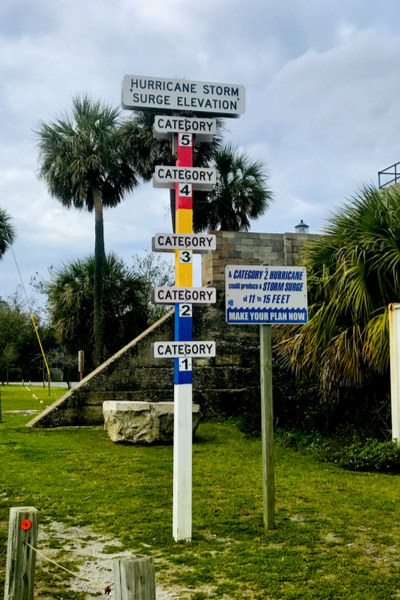 From its historic role in the War of 1812 and the Civil War, to the development of a popular summertime beach destination, Tybee Island has something to offer for everyone.
Getting to Tybee Island
If you are traveling through Savannah, it will take you about 20-25 minutes to arrive at the beach.
As soon as you get into town, you will immediately notice quaint, local shops selling anything from pieces of art to unique hand-made jewelry. Some may be right on the side of the road, but most can be found tucked away on the main and side streets closer to the beach.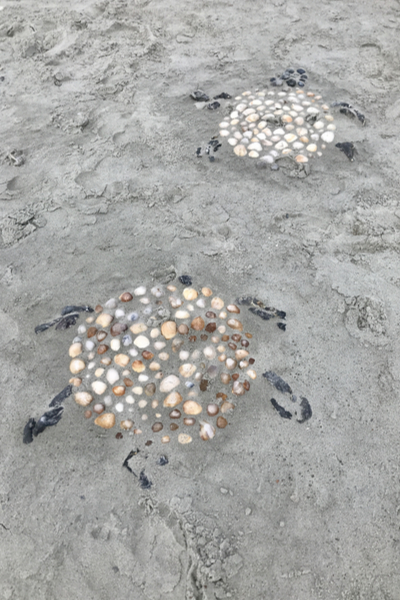 The Lighthouse
However, if you keep driving East, you will quickly find yourself at the Tybee Island Lighthouse.
The black and white painted lighthouse is Georgia's tallest and oldest. Sitting across the entrance of North Beach, this town's famous icon is easily recognizable.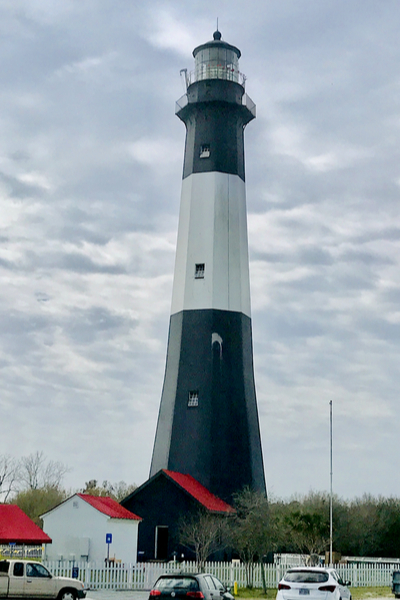 Although the beacon light still shines brightly to this day, they continue to allow visitors to tour the iconic structure. In fact, you can even take the 178 steps to the very top!
After touring the lighthouse, look across the street and you will find yourself at the entrance of North Beach. Take the long, wooden pier which will lead you right to the shell laden beach.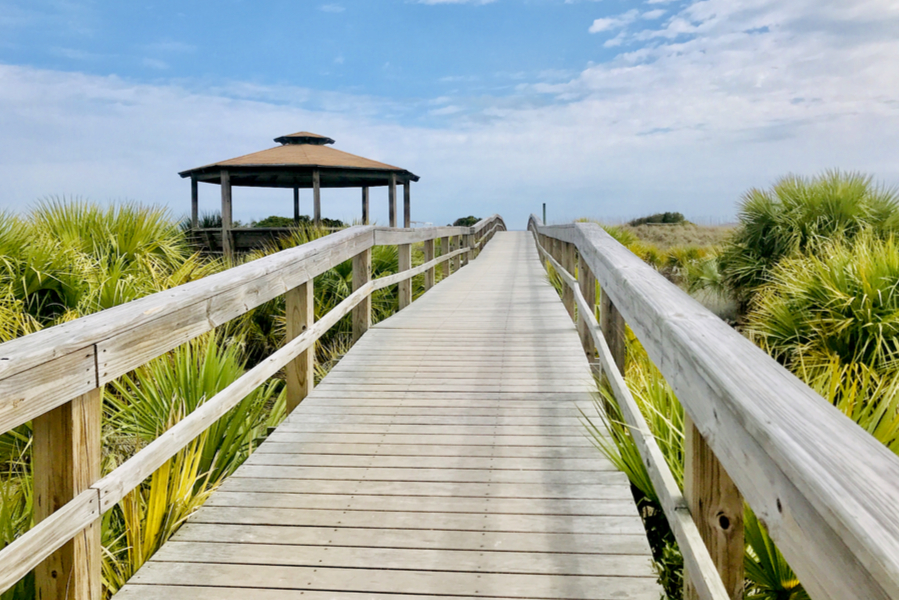 If you look down the beach towards the sand dunes, you will fine several 'porch swings'. Here you can sit back and enjoy the views of Tybee Island. And if you look back in the distance, there are beautiful, bright colored homes that are subtly tucked behind you.
Shopping and Restaurant District
Besides the beautiful beaches and homes, North Beach is often called Tybee Island's premier shopping district.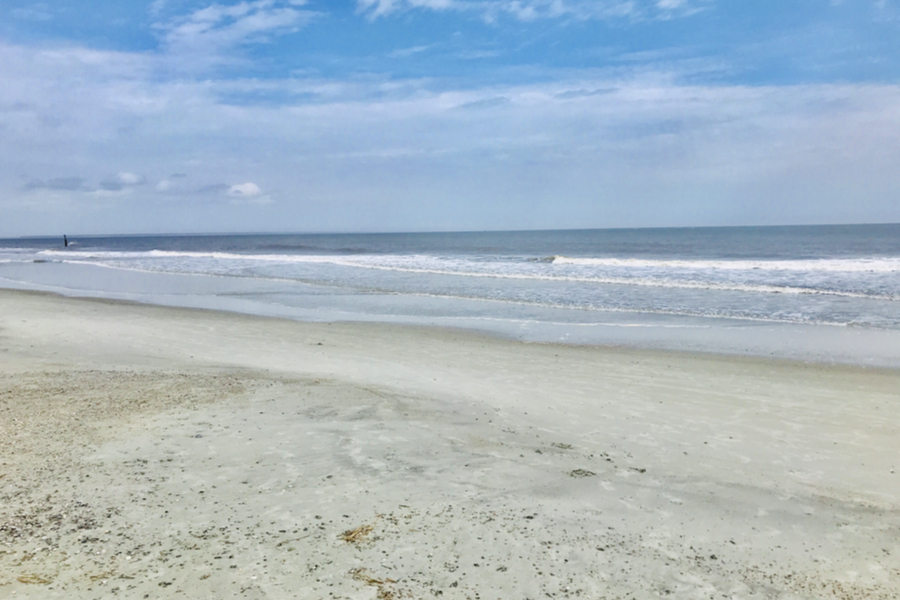 You can find anything from hand-crafted treasures, to high-end purses and scarfs on the island.
You can walk from shop to shop and buy anything and everything that you can think of.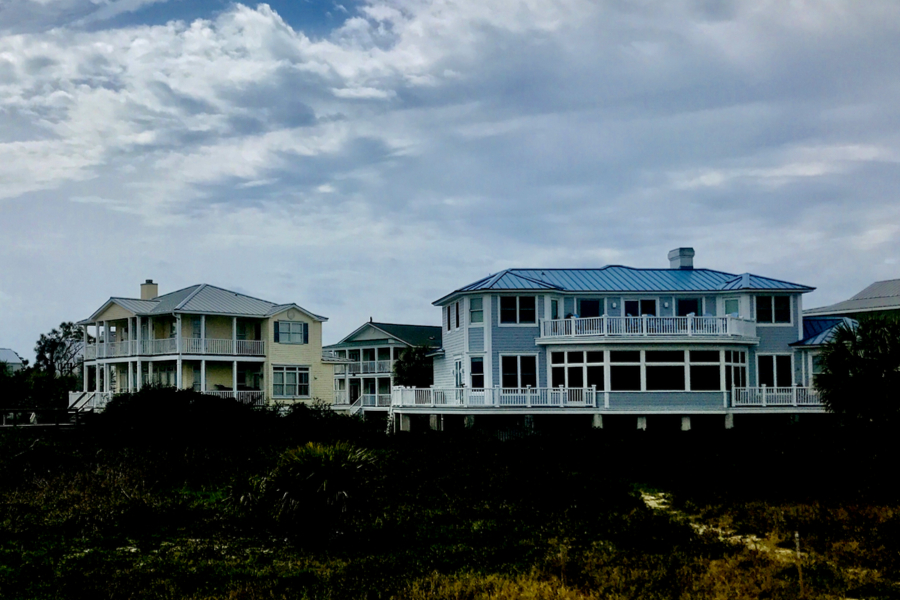 And don't worry, there are also plenty of places to eat if shopping builds up your appetite.
From fresh caught seafood to pizza and wings, you will have every chance to fill your belly.
In fact, based on a recommendation from a local Tybee Island resident, we ate at AJ's Dockside Restaurant on the Back River. Although it wasn't right on the beach, we enjoyed a delicious lunch over looking the Back River.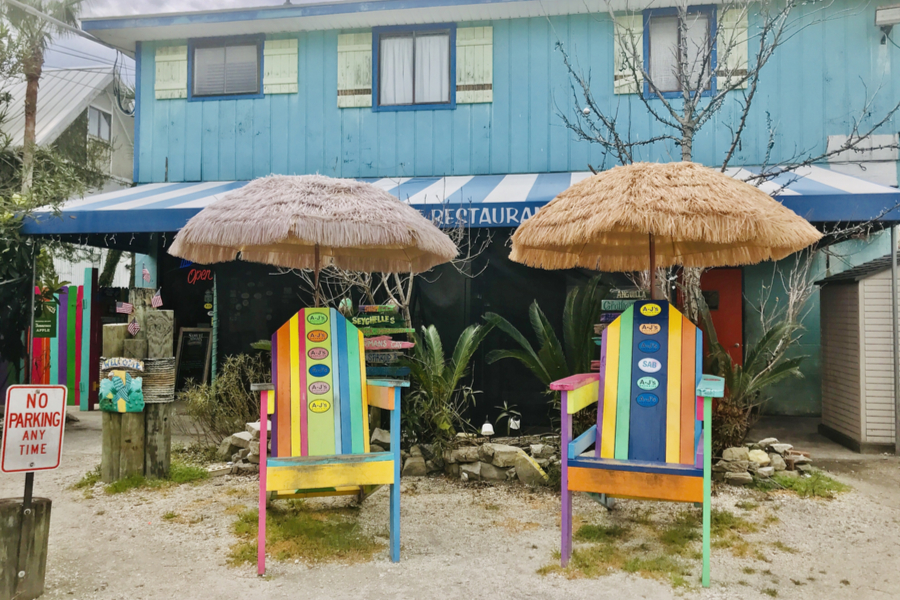 Here you can find boaters strolling the river and some will even pull into the restaurant's dock to stop in and grab a bite to eat.
As we sat and enjoyed the view, we noticed that they also serve stellar Bloody Mary's! A large glass filled to the top and loaded with skewers of pickled vegetables and 6-8 cocktail shrimp.
Although we wanted to partake in one, we both agreed that we had to save our traditional Bloody Mary drink for Saturdays.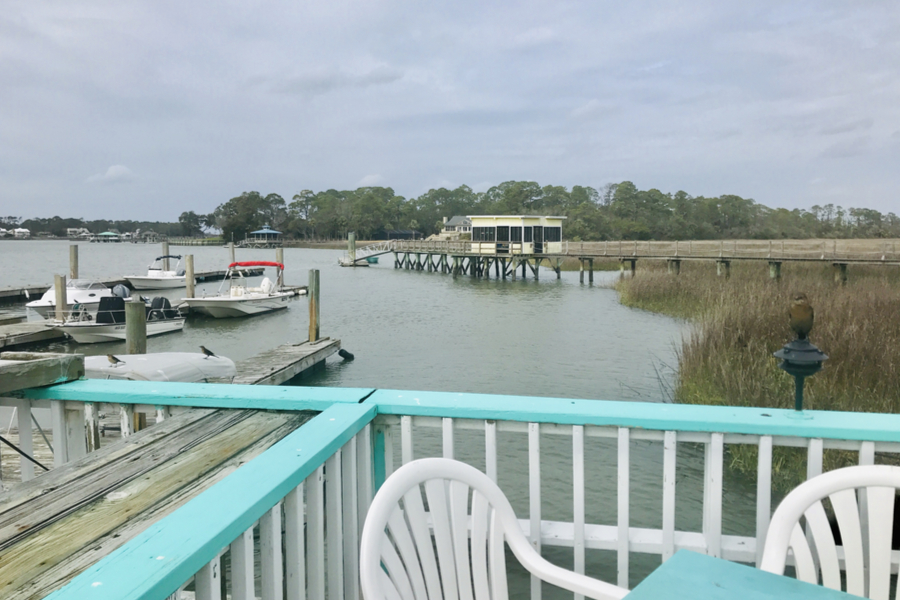 So now we have to decide if we will have to take another trip to Tybee Island on Saturday!
Happy Traveling – Jim and Mary
CURRENT TRIP STATUS TO DATE:
Day 177 of 365
States : 22/50
National Parks / Monuments : 20
Stayed In : Savannah, Georgia
Miles Driven : 75.4
Total Trip Miles To Date : 18,905.9
Total Gallons Used : 1,350.4
Biking Miles : 0.0
Biking Miles To Date : 186.7
Hiking Miles : 6.3
Hiking Miles To Date : 403.7
On September 9th, 2019, we set out in our NuCamp T@B 400 Teardrop Camper to travel to every state. You can check out all of our dates here : Dates for the States

You can follow along by signing up for our twice weekly email updates at the bottom of the page. You can also follow us on Facebook : Live Simple Tour Facebook and Instagram : Live Simple Now Instagram Page.