Chances are, you might be coming to this website because you noticed our trailer out on the road – and wondered what in the world its all about.
Well, for us, it is about taking the trip of a lifetime around the entire United States. All 50 states – in a single year!
But even more, it is about following our dreams in the right here and now!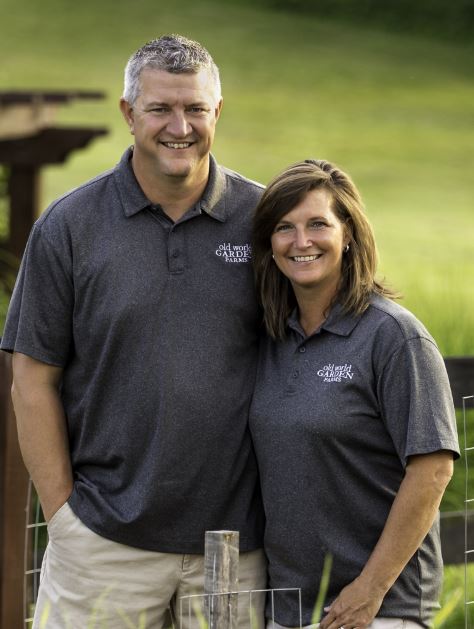 Too many times, people get caught up in a world driven by a need for things, not experiences.
But there are no guarantees in life.
No one takes their last breath wishing they worked one more day. Or owned one more possession.
What they do wish is that they had followed their dreams and passions.
In a nutshell – to live with no regrets.
And with our little teardrop camper, we are now turning that dream into a reality – and having fun all along the way!
Our Story
We are Jim and Mary Competti, and it has always been our dream to travel to see all 50 states.
Our story is simple. And very uncomplicated.
You see, like many folks, we have always had dreams, hobbies and passions. For us, we love to garden, cook, write and create. And we certainly love to travel and explore!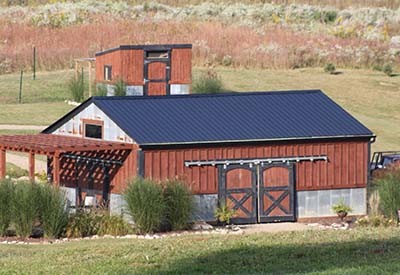 But 8 years ago, we finally decided one day that we weren't getting the chance to do those things that we loved most nearly enough.
Like so many others, we were stuck in the daily grind of working traditional career jobs.
All in order, of course, to have the things and possessions you are "supposed" to have and strive for in a "normal" world.
But the funny thing is, all of that striving was keeping us doing what we loved most.

So we decided to change all of that. We began by simplifying our life and doing more of we loved to do.
Before we knew it, we had a little chicken coop, an old reclaimed barn, and a small orchard and tiny vineyard.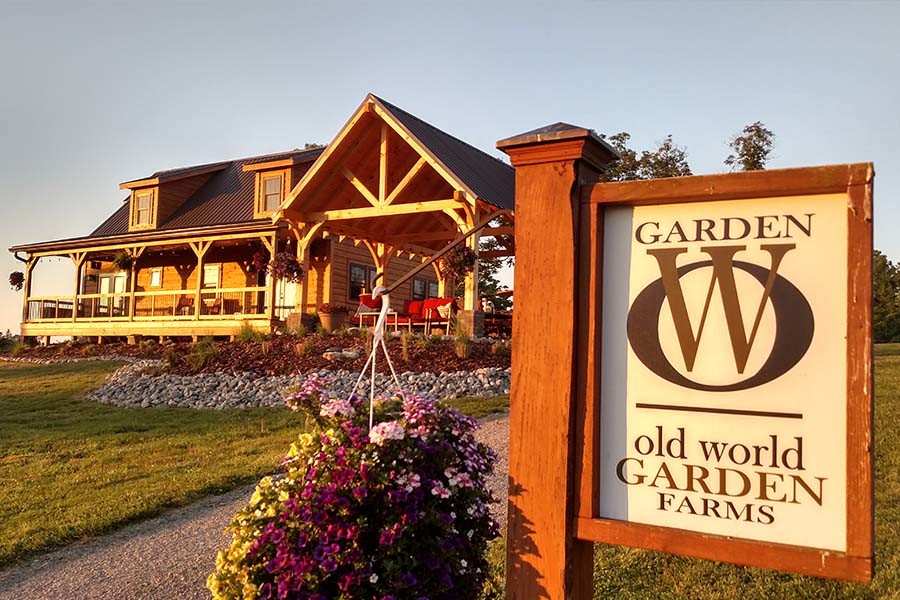 It also gave us the chance to write and speak about it all through a website we created to document the process. And that led to our first two published books, Growing Simple and Raised Row Gardening.
It is really is amazing how simplifying your life and following your passions and dreams has a way of working out.
But that is exactly what happened.
In late 2018, we decided that it was time to finally leave our 'day jobs" behind and simply follow our passions full time. We now spend our days writing, gardening, building and creating – and crossing off bucket list items.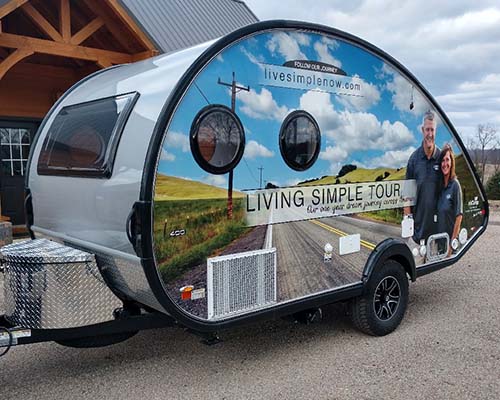 And the biggest item on the list – to travel the entire country state by state – is what we are working on right now in this trailer!
Why? To see and experience all of the things we love most. Backyard gardens, beautiful public spaces, people, culture, cuisine and more. And then write about it all!
It is for us, the trip of a lifetime to celebrate all of the things we love most.
So feel free to sign up and follow along with our journey. And if you see us out and about – stop and say hi!
Here is to living more simple, and living life to the fullest! Jim and Mary