We have truly discovered the absolute best way to camp when travelling between states and camping grounds – something we refer to as Cracker Barrel Camping!
As we went headlong into our week in Georgia, we found ourselves with quite the long drive coming out of Florida. And to make matters a little tougher, we left later in the day than we thought we would.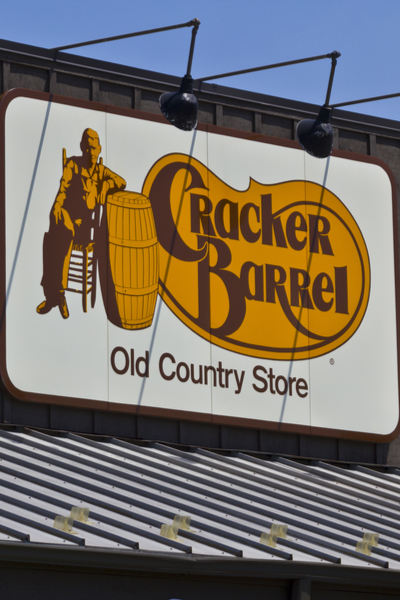 One thing we always try to do is simply enjoy the journey. We have a steadfast rule to never push ourselves too far. Both for our own safety, and to try enjoy whatever drive, space or place we visit.
Leaving as late as we did, we opted against making the entire full length of the drive. Instead, we opted to find a spot in-between to overnight camp before moving along to our Georgia campground.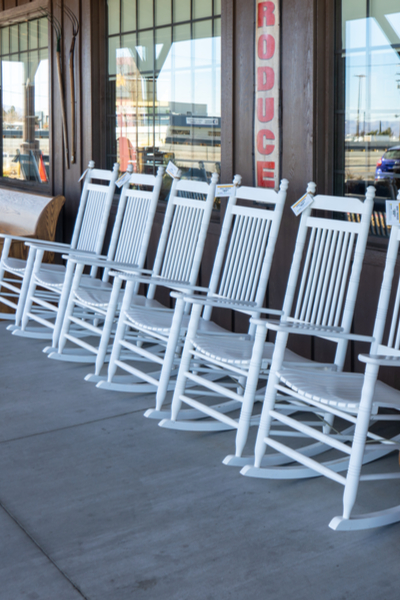 Luckily for us, that meant spending the night spent Cracker Barrel Camping. Yep, you guessed, our home for the night was the Cracker Barrel parking lot in Kingsland, Georgia. And even better, we shared the space with 3 other camping rigs doing exactly the same.
And as it turned out, we had both an enjoyable evening and morning!
The Cracker Barrel Camping Experience
For those that don't know, most Cracker Barrel locations, much like many Wal-Mart and Home Depots allow campers to spend the night for free in their parking lots. See: Camping For Free Off-Grid
But I have to say, the Cracker Barrel experience is really our favorite of all. Not only do they have specific spaces for RV's and campers, there always seems to be more than one camping rig parked overnight. And under the lights of the parking lot, there is always extra safety in numbers.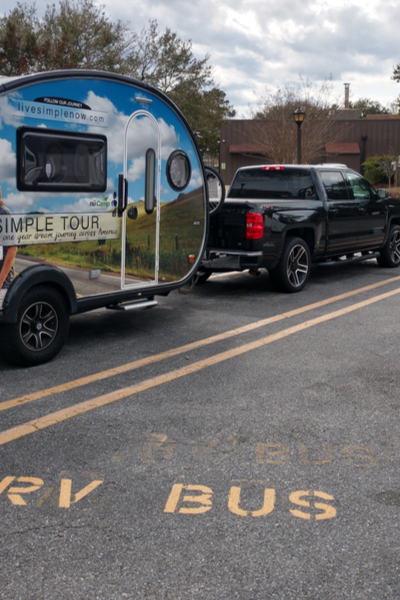 But there is something even better. A built in delicious meal on both sides of the evening! And this time, it worked out perfectly for us.
We arrived fairly late, and decided to head in for a great meal. It's nice to have a short walk from your home to the restaurant! Afterwards, we headed into the camper for a relaxing night of cards and a few games of boggle. Well, actually, it was relaxing until I was crushed by Mary at both games of Boggle.
I think I was merely off my game with a food coma from supper! At least that is the story I am sticking with.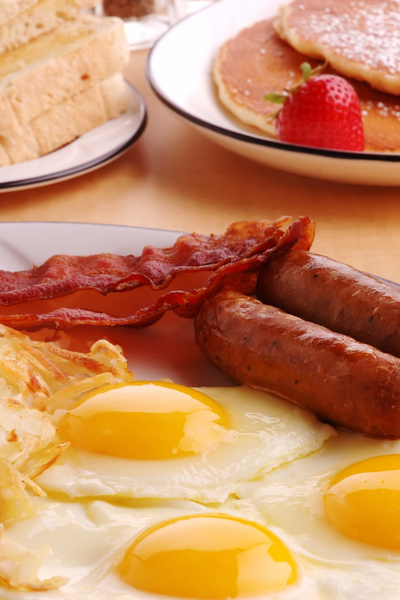 After a great nights sleep, we woke to the smell of bacon, eggs and biscuits. I mean, is it any wonder why we are so fond of our Cracker Barrel Camping site!
So here is to an amazing night in of all places, the Cracker Barrel parking lot. But more than anything, we are thankful that companies such as Cracker Barrel help out traveling campers along the way. Happy Traveling, Jim and Mary.
CURRENT TRIP STATUS TO DATE:
Day 176 of 365
States : 22/50
National Parks / Monuments : 20
Stayed In : Cracker Barrel Campground
Miles Driven : 33.8
Total Trip Miles To Date : 18,830.5
Total Gallons Used : 1,345.03
Biking Miles : 0.0
Biking Miles To Date : 186.7
Hiking Miles : 2.0
Hiking Miles To Date : 397.4
About Our Living Simple Tour
On September 9th, 2019, we set out in our NuCamp T@B 400 Teardrop Camper to travel to every state. You can check out all of our dates here : Dates for the States

You can follow along by signing up for our twice weekly email updates at the bottom of the page. You can also follow us on Facebook : Live Simple Tour Facebook and Instagram : Live Simple Now Instagram Page.