Today, based on a recommendation of a restaurant manager that we met in Apollo Beach, we traveled to Mount Dora, Florida.
Neither of us had ever heard of the town, and he encouraged us to spend some time exploring the area.
So after a morning bike ride at our campground at Sunkissed Village RV Resort, just north of The Villages, we decided to head out and see what the little town had to offer.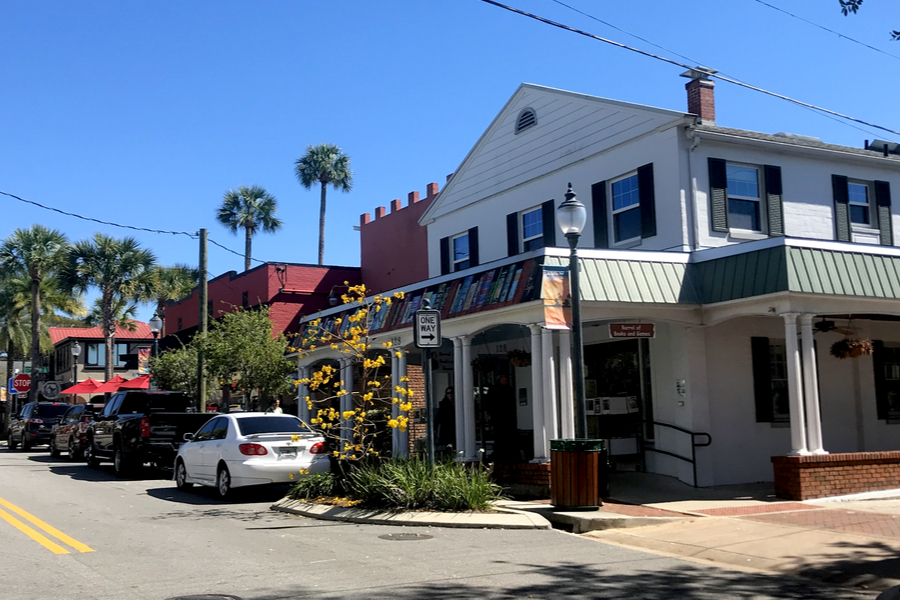 But first, we took our time driving through back roads, winding through several lake towns on our way there. And we eventually came across a fantastic Farmer's market at the Lake County Fairgrounds.
After an impromptu stop, we continued on our journey to Mount Dora.
The Town of Mount Dora
When we arrived to the charming, one-hundred plus year old historic village, we knew that we were in for something special, as there were people and cars parked everywhere.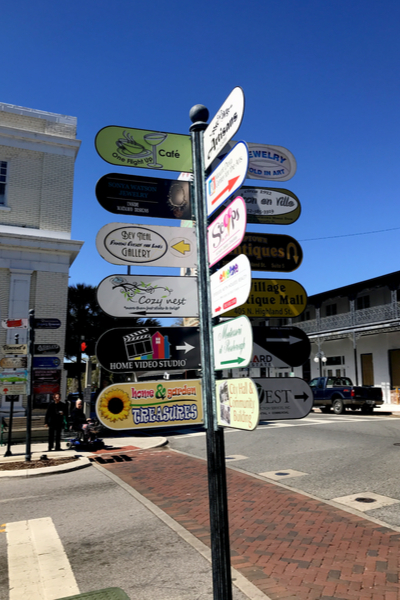 In fact, although there were plenty of public parking lots, it took us about 15 minutes of driving around to finally find an available spot on a side street. Of course we understood the crowd, as this is the 'snow bird' season here in Florida.
But once we got out of the truck, we had the opportunity to walk and explore the Mount Dora area.
The first thing that we noticed that the streets were filled with locally owned speciality shops and restaurants. Once famous as "the Antiques Capital," Mount Dora now boasts a wide variety of retail, gift & specialty shops, stores and boutiques.We walked around for awhile and finally ended up at Copacubana Cuban Cafe.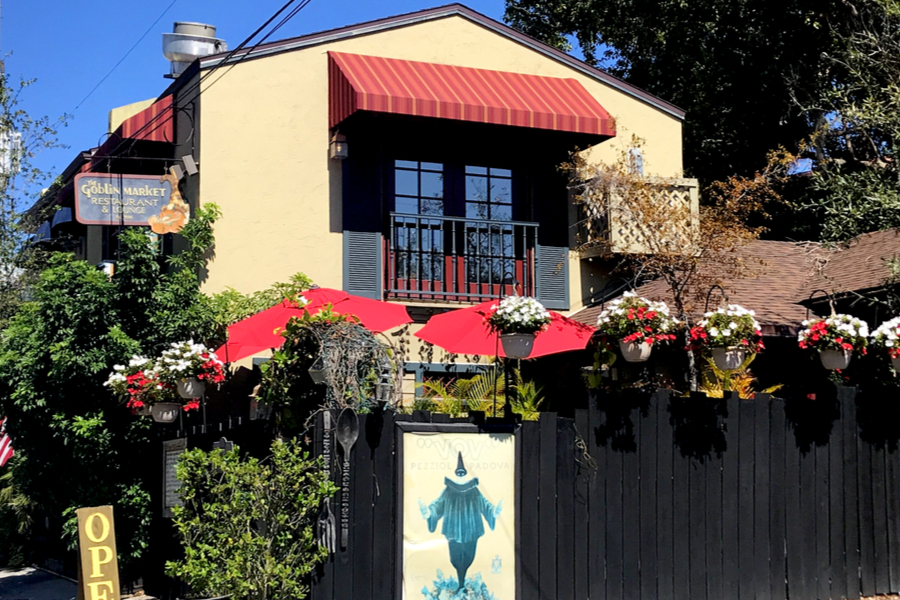 After an amazing lunch we decided to walk around the town to see what else we could see. In addition, we wanted to walk off some of our delicious lunch!
Lake Dora
After walking just a couple of blocks from the center of town, we found ourselves on the banks of Lake Dora. Known as part of the "Bass Capital of the World", we saw several people fishing on the docks.
The sun was glistening beautifully across the water, and it was absolutely stunning. So we took a walk along the public boardwalk to get a closer look.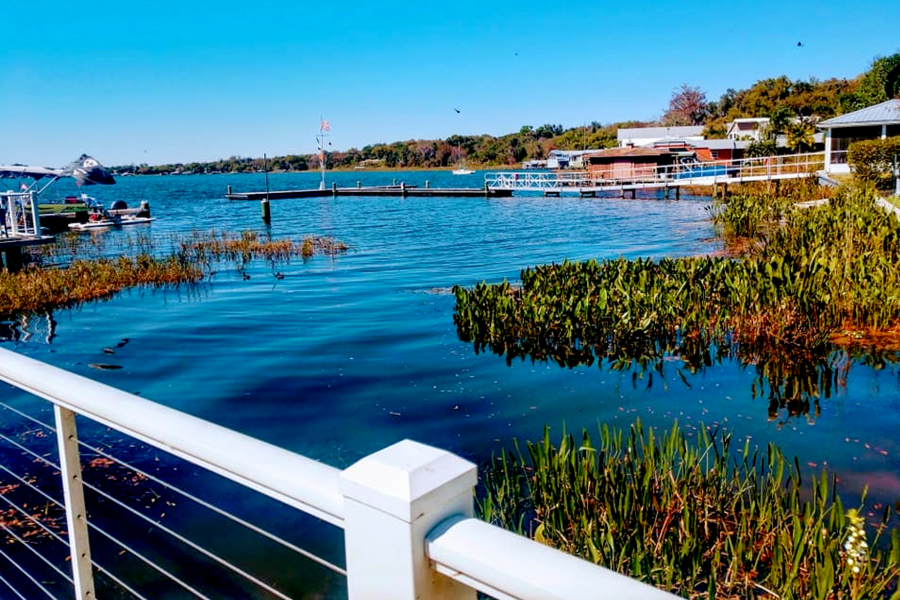 We quickly realized that this was the location of many boat tours and water craft rentals. In addition to taking a traditional boat tour, you can drive your own 2-person powered catamaran on a guided tour across Lake Dora. And you can also go through the world-famous Dora Canal into Lake Eustis.
The scenic Dora Canal connects the six-mile-long Lake Dora with other lakes leading to the St. John's River, Jacksonville, and eventually the Atlantic Ocean.
Although we didn't take a specific tour today, I can imagine how interesting it would be to learn the history of the lakes and surrounding areas.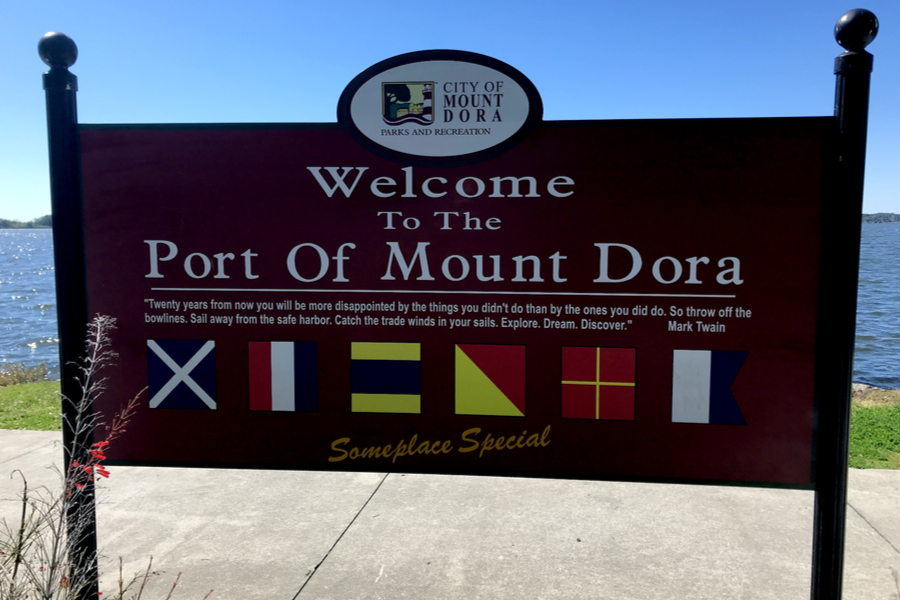 After spending time on the dock, we decided to head around the corner to find the Lake Lighthouse.
Lake Lighthouse
But before we arrived, we found another interesting historic building. Built in 1883, the Lakeside Inn is the oldest continuously operating hotel in the State of Florida.
Throughout its 130-year history, Lakeside Inn has hosted many noted dignitaries and celebrities. The bright yellow buildings are beautifully maintained and would be a fantastic place to stay while you are visiting Mount Dora.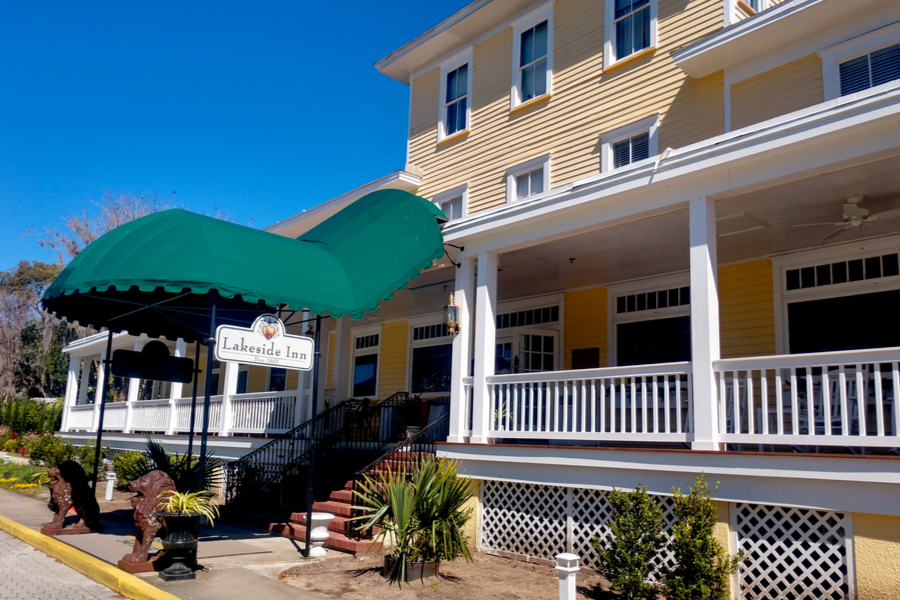 And within walking distance from the Inn, we were at the famous Lake Dora Lighthouse. The lighthouse was created from road rubble and fill to create one of Mount Dora's most famous landmarks.
Though considered by many to be a faux lighthouse, it is registered as an inland aid to navigation, the only one in Florida.
The 35 foot lighthouse was dedicated on March 25, 1988. It holds a 750-watt photocell that sends a blue pulsator sending out a guiding light to all boaters navigating Lake Dora after dusk. And if you ask any of the locals, it is the beloved landmark of Mount Dora.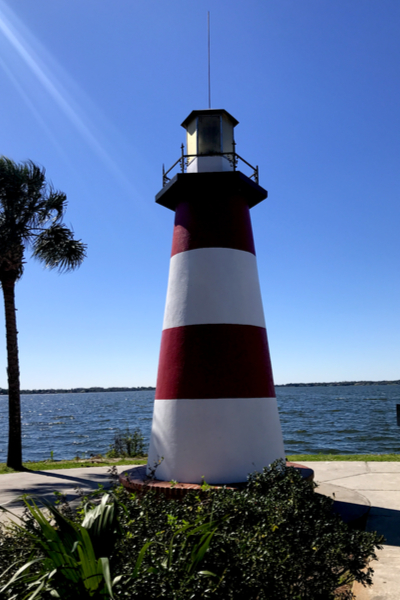 So if you find yourself in Orlando, or snow birding near The Villages, make sure that you make the trip to spend a day in Mount Dora!
Happy Traveling! – Jim and Mary
CURRENT TRIP STATUS TO DATE:
Day 173 of 365
States : 21/50
National Parks / Monuments : 20
Stayed In : Summerfield, Florida
Miles Driven : 102.7
Total Trip Miles To Date : 18,533.0
Total Gallons Used : 1,323.8
Biking Miles : 3.3
Biking Miles To Date : 182.2
Hiking Miles : 1.9
Hiking Miles To Date : 390.5
On September 9th, 2019, we set out in our NuCamp T@B 400 Teardrop Camper to travel to every state. You can check out all of our dates here : Dates for the States

You can follow along by signing up for our twice weekly email updates at the bottom of the page. You can also follow us on Facebook : Live Simple Tour Facebook and Instagram : Live Simple Now Instagram Page.