Today we took a trip, a little off the beaten path, and ended up at a Manatee Viewing Center in Apollo Beach, Florida.
However, it wasn't at your typical exhibit in an aquarium or zoo. In fact, you might be totally shocked at where we ended up seeing them.
We found this manatee viewing center at a Tampa Electric power plant! No, I am not kidding you. The best place to see a manatee between the months of November through April is at Big Bend Power Station, in Apollo Beach, FL.
This is where manatees gather around the power plant when the natural water temperature dips below 70 degrees F in their typical living environments.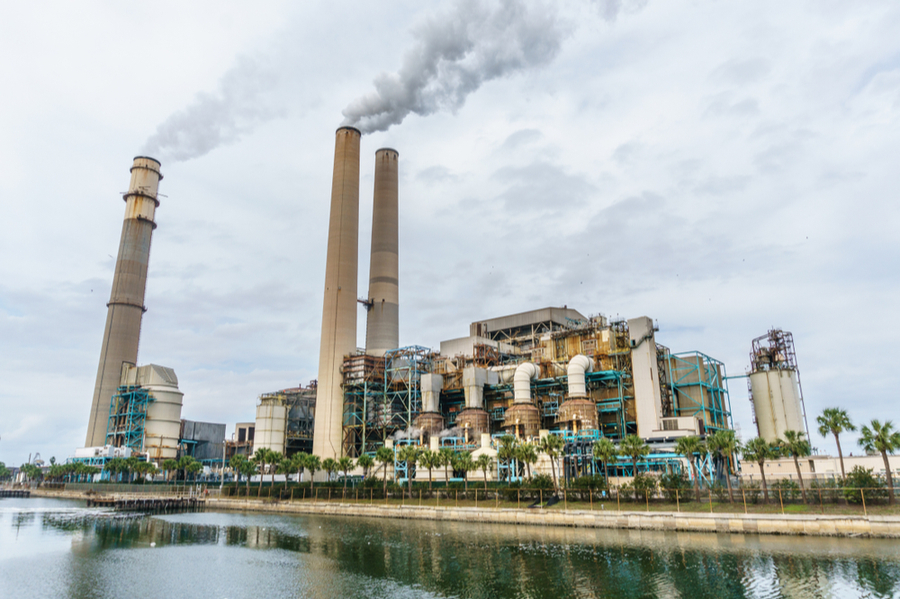 Tampa Electric uses saltwater taken from Tampa Bay to cool Big Bend Unit 4. The water is then cleaned, warmed and put back into the Bay through a discharge canal.
Because manatees are warm-blooded marine animals, they primarily stay in shallow coastal waters, rivers, and springs. Just like many snowbirds in Florida, they don't like the cold weather.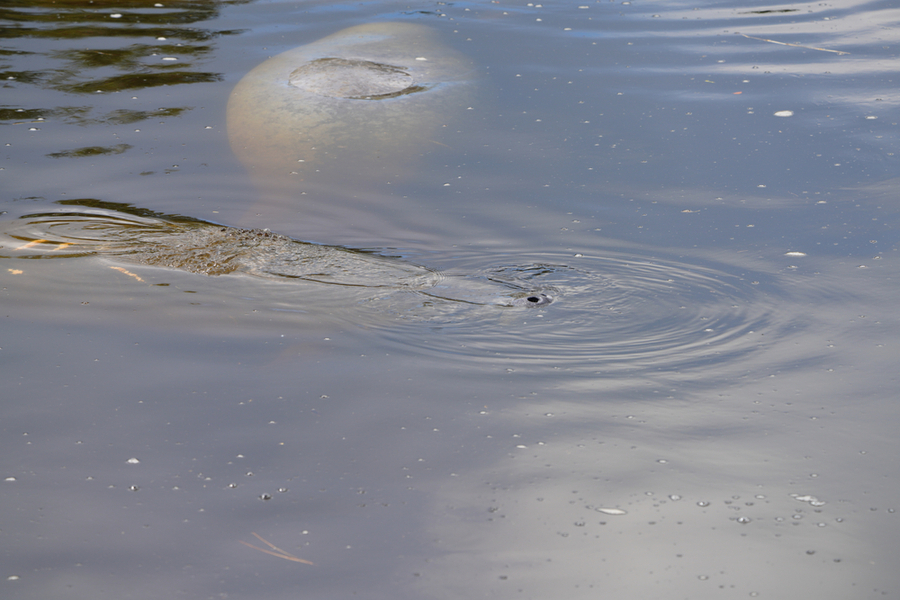 So during the winter months, they seek refuge in the warmer waters that the power plant provides.
Manatee Viewing Center
This phenomenon, of manatees traveling to the warm canal, has been occurring since Big Bend Unit 4 was built in 1986.
And because this trend began occurring year after year, The Manatee Viewing Center was created. And now, Big Bend's discharge canal is now a state and federally designed manatee sanctuary.
Visitors can come and walk along the boardwalk and view the manatees in their own habitat for free. You can also see other plants and wildlife while walking along the path to the observation deck as well.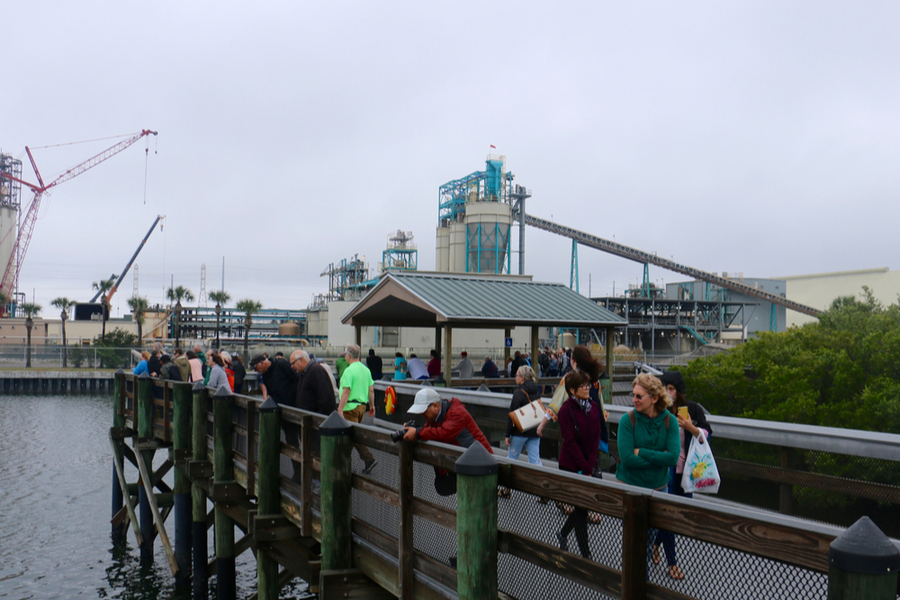 Because manatees are generally slow moving creatures that tend to float towards the top of the surface, they were easy to spot.
However, because we were so close to them, they were difficult to photograph.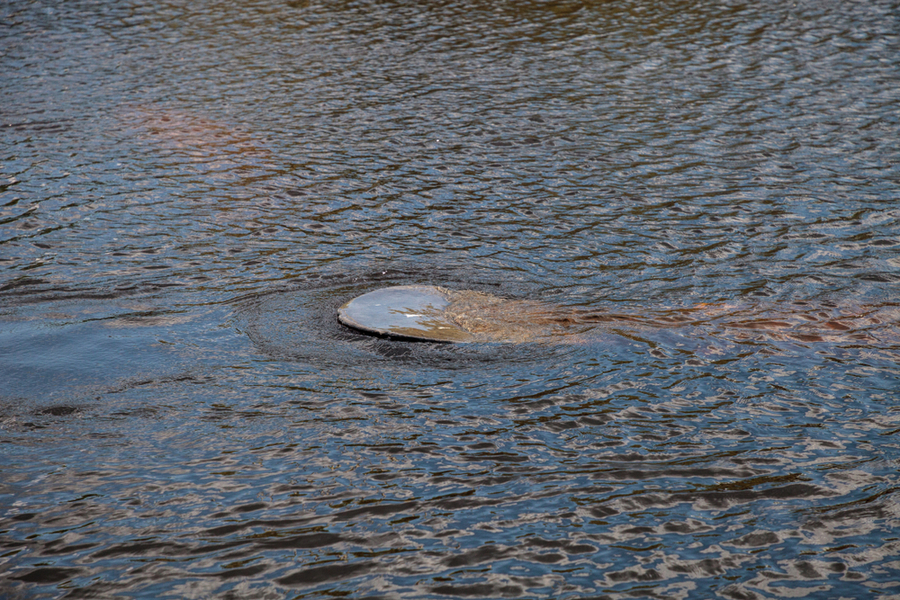 We stood there on the observation deck for quite a while in marvel of such a beautiful, yet rustic marine creature.
The manatees have, what we would call, a laid back personality. They glide along slowly, moving forward by using their tail and flippers.
But every once in a while you would see a younger sea cow rolling over in the water in a playful motion. But quickly it would return to the floating and gliding motion just like the others.
Life as a Manatee, Yes or No?
As we headed back to our truck we laughed and wondered what life would be like as a manatee. After thinking about it, we decided that neither of us would make a good manatee. But maybe it would be fun to be one for a day!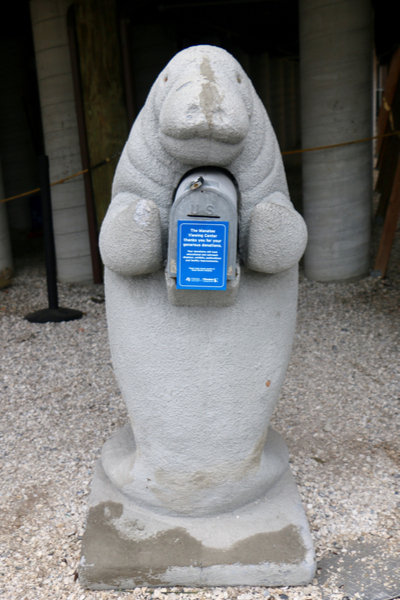 Happy Traveling – Jim and Mary
CURRENT TRIP STATUS TO DATE:
Day 171 of 365
States : 21/50
National Parks / Monuments : 20
Stayed In : Summerfield, Florida
Miles Driven : 7.8
Total Trip Miles To Date : 18,430.3
Total Gallons Used : 1325.9
Biking Miles : 3.5
Biking Miles To Date : 174.7
Hiking Miles : 1.4
Hiking Miles To Date : 385.3
On September 9th, 2019, we set out in our NuCamp T@B 400 Teardrop Camper to travel to every state. You can check out all of our dates here : Dates for the States

You can follow along by signing up for our twice weekly email updates at the bottom of the page. You can also follow us on Facebook : Live Simple Tour Facebook and Instagram : Live Simple Now Instagram Page.