No trip to Ft. Meyers would be complete without a stop to Sun Harvest Citrus.
Once you step inside the green colored packing warehouse you will be amazed at what you can find.
First you will come across a variety of citrus jams and jellies on shelves that line the main entrance aisle. And if you are looking for Key Lime anything, you will find it here!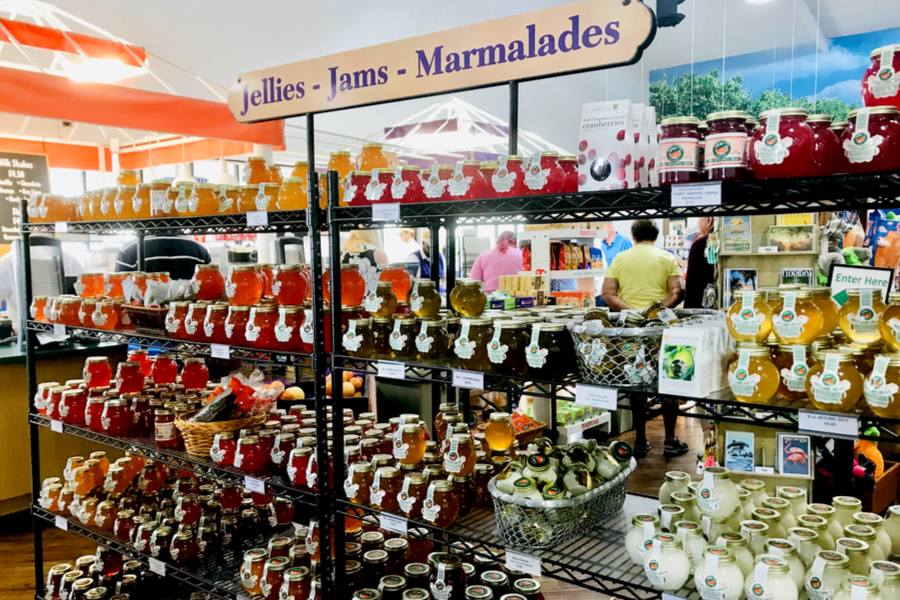 Then as you proceed to the center of the store, you will see a large selection of distinctive Florida gifts and unique foods. From every beach sign possible to custom made jewelry, there is something for everyone.
However, it is the back of the store that really got our attention. This is where you can find bins and bins of fresh picked citrus.
Citrus Season at Sun Harvest Citrus
During the Citrus Season, which runs from November to April, you can find 9 different varieties of citrus that are harvested.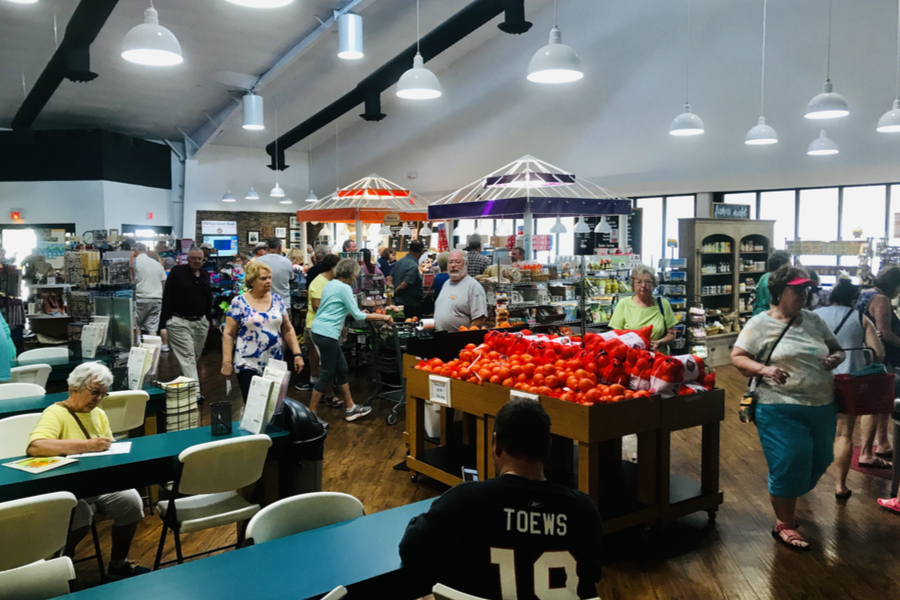 Depending on which month that you arrive you will find oranges, mandarins, tangelos, grapefruit, and even peaches here. And they even give you free samples to try out!
However, the citrus that you will find at Sun Harvest are not grown in the Ft. Myers area. In fact all of the citrus found here is grown along the Indian River Citrus District. This is a narrow strip of land on the eastern seaboard of Florida, stretching 200 miles from the Daytona Beach area to West Palm Beach.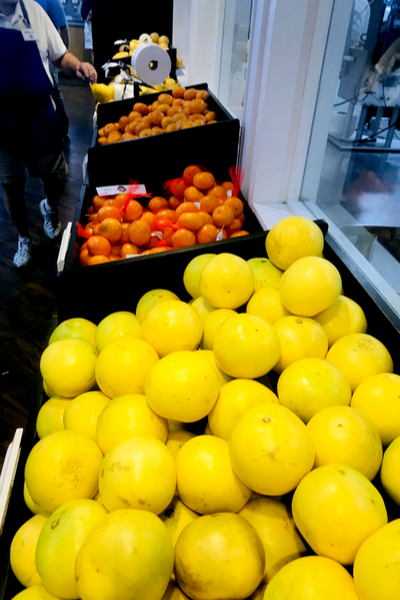 The citrus is picked and then shipped to the packing warehouse in Ft. Myers.
In fact, in the very back corner of the warehouse, you can watch how the packing process is completed through a large, open viewing window.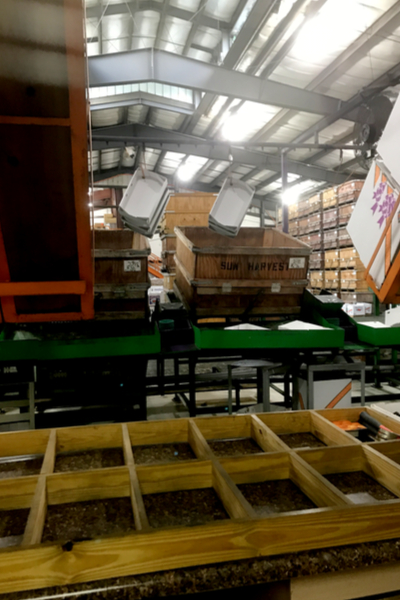 Fresh Squeezed and Bottled Juice
But what we found most interesting was the juice making process. At the very back of the store you can watch how the juice is squeezed and then bottled into plastic containers.
From fresh squeezed orange juice to grapefruit juice, they make it all right here at Sun Harvest Citrus. And they even combine a few juices to make special combinations.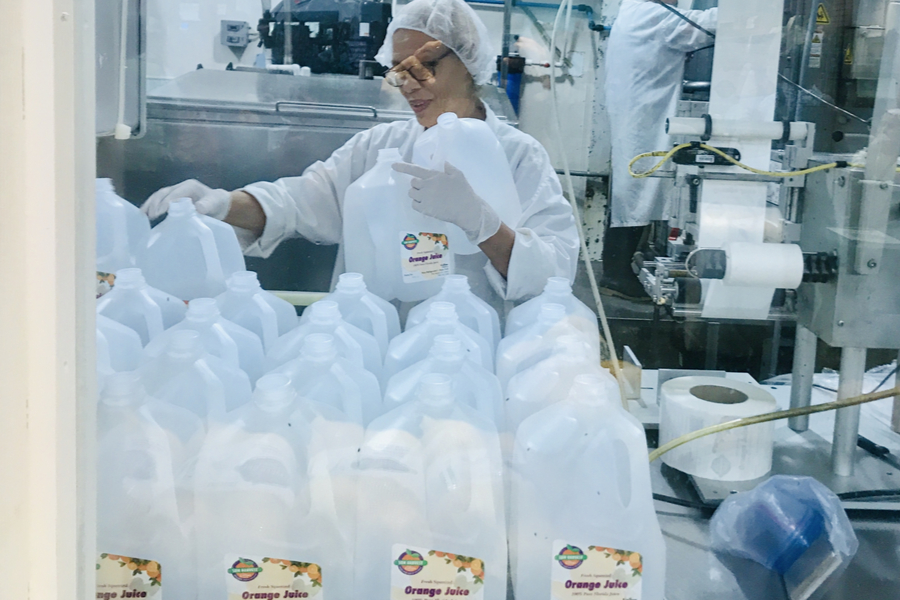 The winner in our opinion – Strawberry Orange Juice! And yes, they give you free samples so that you can choose your favorite too!
Unfortunately, because our refrigerator is so small, we were unable to buy any juice to take with us.
However, they do have the option to ship any of their citrus products, including the juice!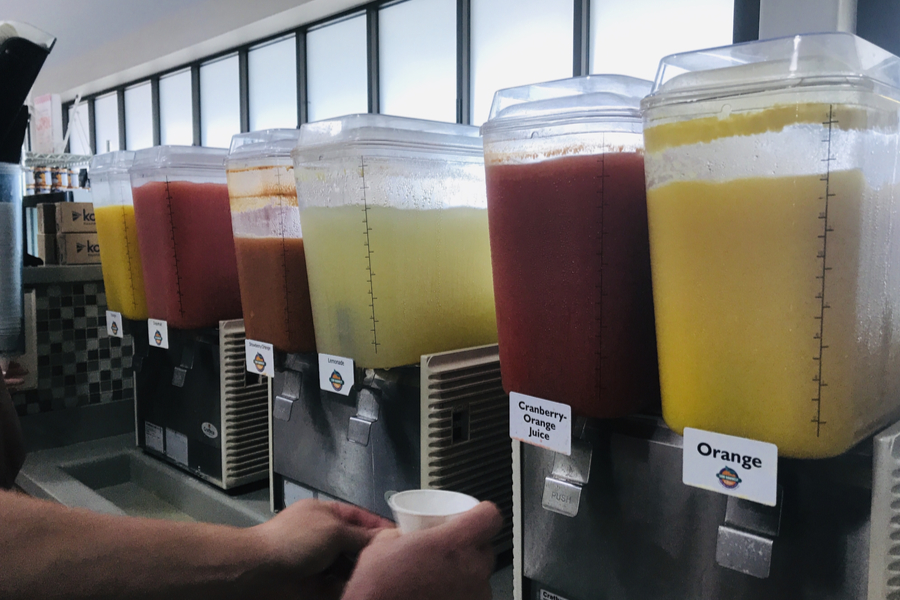 And if you are needing a cool treat to help beat that hot Florida sun, they have the best soft-serve ice cream cones, as well! And of course they have a variety of citrus ice cream flavors to choose from at Sun Harvest!
Although I don't know this for sure, but I would imagine they would give you a free sample as well!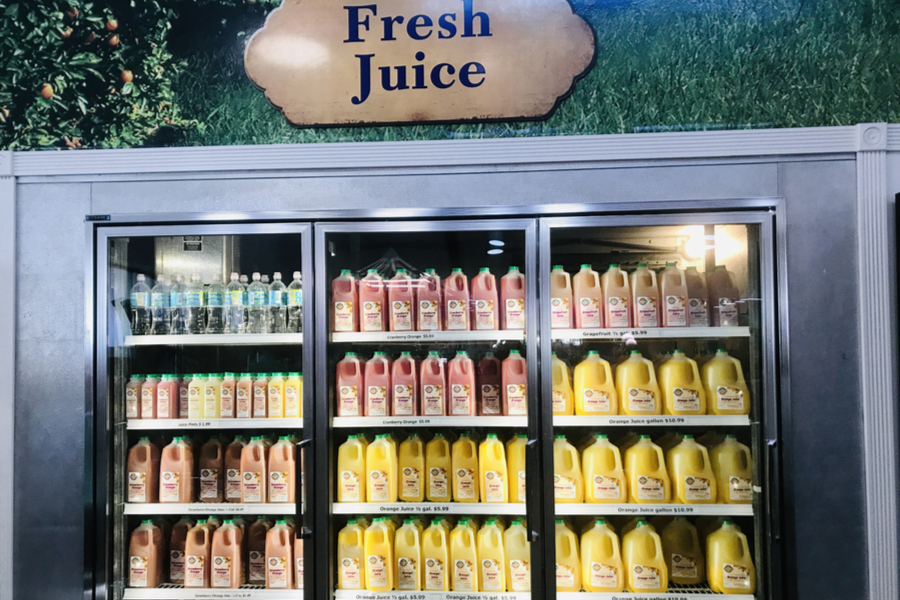 CURRENT TRIP STATUS TO DATE:
Day 169 of 365
States : 21/50
National Parks / Monuments : 20
Stayed In : Tampa, Florida
Miles Driven : 316.5
Total Trip Miles To Date : 18,276.7
Total Gallons Used : 1,314.87
Biking Miles : 3.1
Biking Miles To Date : 167.7
Hiking Miles : 1.5
Hiking Miles To Date : 382.3
On September 9th, 2019, we set out in our NuCamp T@B 400 Teardrop Camper to travel to every state. You can check out all of our dates here : Dates for the States

You can follow along by signing up for our twice weekly email updates at the bottom of the page. You can also follow us on Facebook : Live Simple Tour Facebook and Instagram : Live Simple Now Instagram Page.