Today we found ourselves on the streets of Seaside, Florida. And I have to admit, we walked around this beautiful community in a state of perplexity.
It truly was a surreal feeling as we pulled down street of scenic 30A. We had already made a trip to Destin. So we decided to head further east to Fort Walton Beach and drove past the sandy dunes of Gulf Islands National Seashore.
But when we veered off interstate 98 to drive the more scenic route along the Gulf Coast, we quickly realized that we landed someplace special.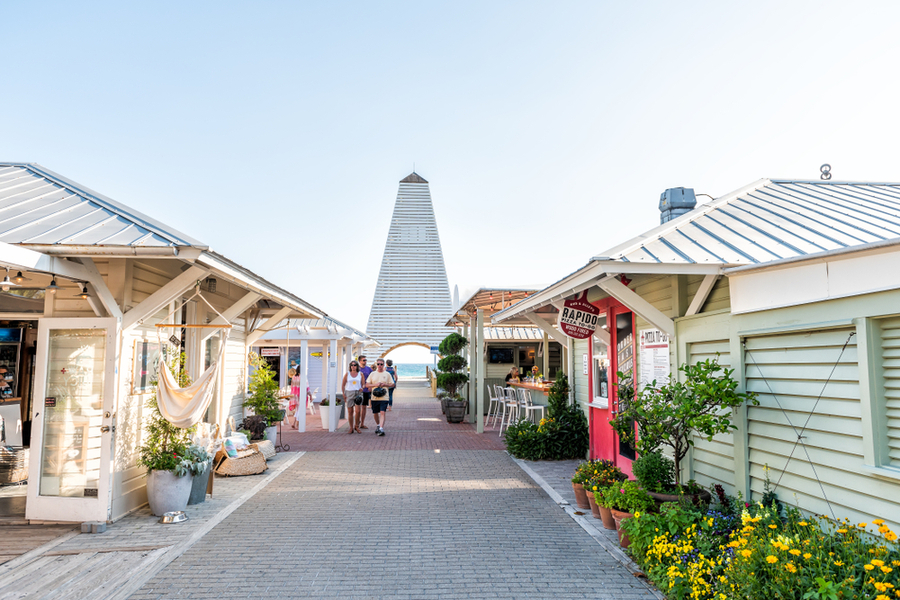 After driving through the quaint seaside village of Grayton, we entered into the small community of Water Color and then into Seaside.
It was then that we realized that we had arrived into a master-mind village. This is where a community is designed and built on the concept of New Urbanism.
The primary focus of these type of communities is to provide the residents with all their needs within a 5 minute walking distance from their homes.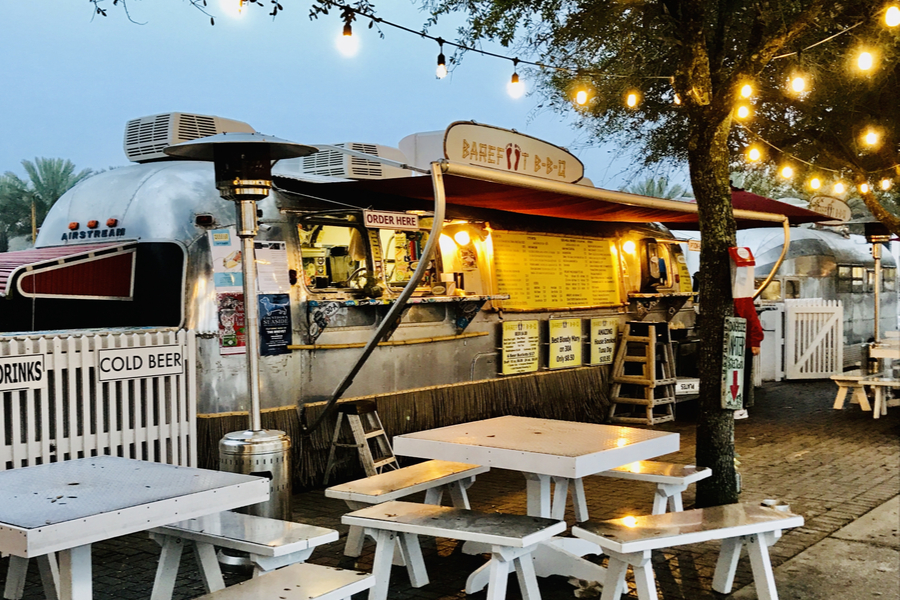 The center of the town focuses on small markets, restaurants, shops, parks and community spaces. And the remaining area is set aside for quaint cottages with large front porches for social gatherings.
So when we pulled into the bustling town of Seaside, we knew that we had to stop and check it out.
Seaside, Florida
As we walked the brick lined sidewalks of Seaside, we quickly realized that this has been the main filming location of the movie The Truman Show, starring Jim Carrey.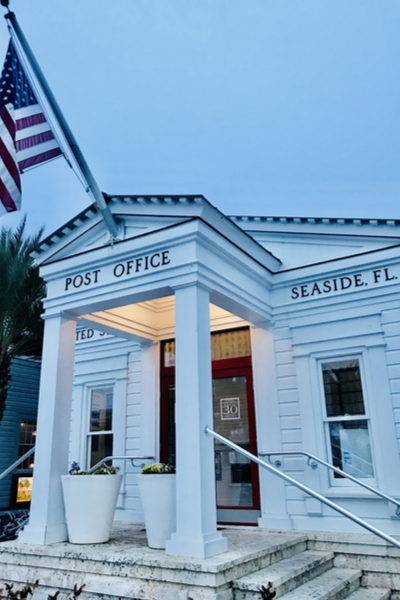 There are lush gardens and native trees that are scattered throughout the landscape. And bright beach like cottages that fill the residential streets that wind behind the center of town.
And the majority of the homes have a sign hanging on the front, white picket fence indicating the nickname of the home.
We saw cottages name "The Happy Place", "The Escape", "Flip Flop Frontier", "The Truman House", and more.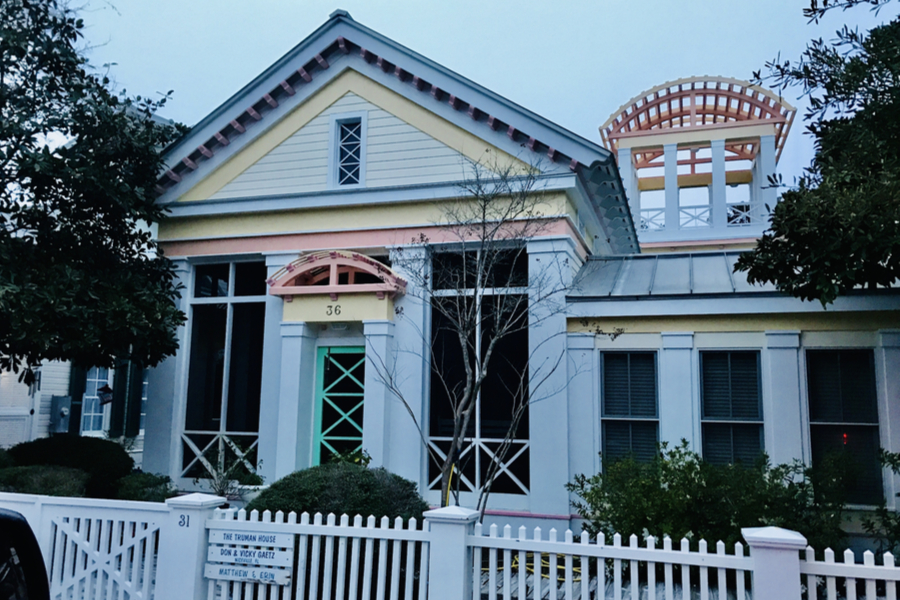 So we decided that if we ever lived in Seaside, Florida that the name of our beach cottage would be "The Simple Life".
However, in all reality, there would be no way that we would ever be able to live here.
Although these New-Urbanism communities were built on bringing people together and decreasing the need for travel to and from work, school, and shopping, it is still a beach town.
Homes For Sale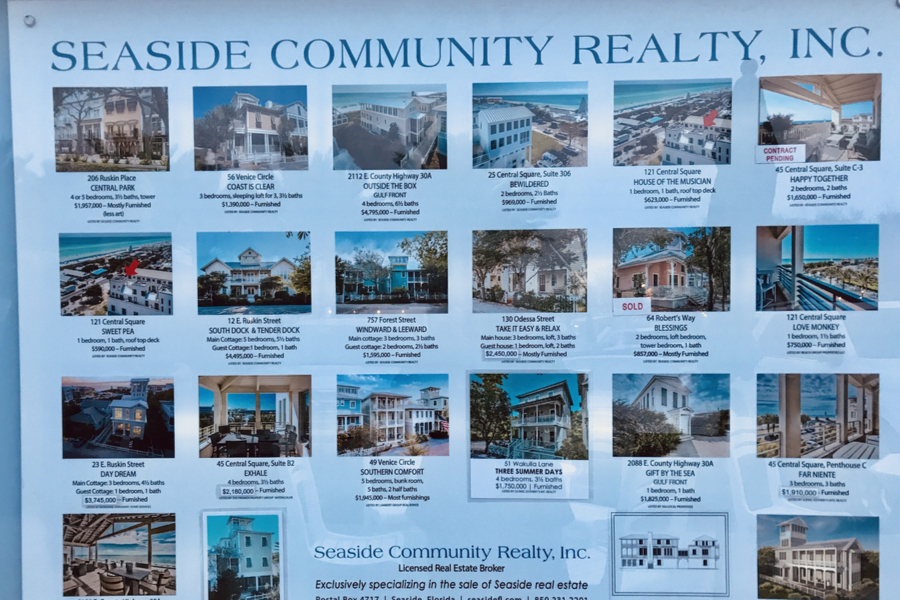 And the cost of living here represents that. We took a picture of the Realtors board listing the current homes for sale. Therefore, you can see the hefty asking prices of these cottages.
However, it was fun to walk around this beautiful community for the day and imagine what these people must do for a living to be able to afford to live here.
But the best of all, at the end of the night, we will head back to our beautiful 18 foot T@B 400 Camper and be just as happy as those living in Seaside, Florida!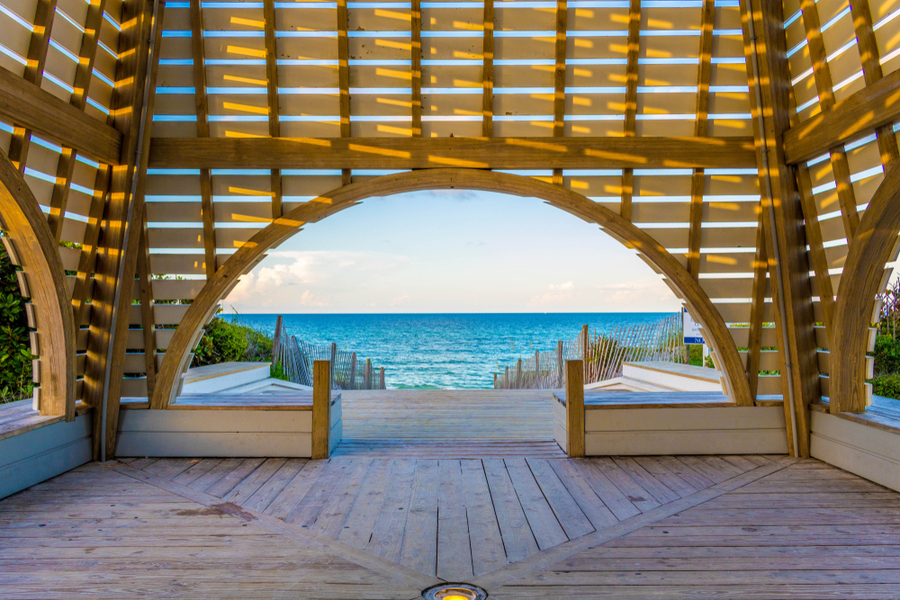 Happy Traveling! Jim and Mary
CURRENT TRIP STATUS TO DATE:
Day 162 of 365
States : 21/50
National Parks / Monuments : 20
Stayed In : Holt, Florida
Miles Driven : 173.0
Total Trip Miles To Date : 17,300.5
Total Gallons Used : 1,244.64
Biking Miles : 0.0
Biking Miles To Date : 158.4
Hiking Miles : 1.2
Hiking Miles To Date : 369.3
On September 9th, 2019, we set out in our NuCamp T@B 400 Teardrop Camper to travel to every state. You can check out all of our dates here : Dates for the States

You can follow along by signing up for our twice weekly email updates at the bottom of the page. You can also follow us on Facebook : Live Simple Tour Facebook and Instagram : Live Simple Now Instagram Page.