If there is one place we fell in love with a few years back while visiting, it was Destin, Florida.
Prior to leaving the 9 to 5 daily routine, I was fortunate enough to have the difficult "work" task of heading to Destin for a convention. I still remember the exact works Mary uttered when I told her of the tough assignment: "I'm going too!"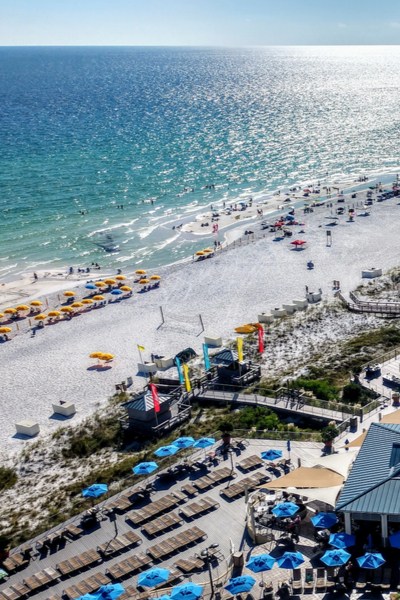 We had always heard how incredible the white sand beaches were, and had always wanted to go. So when the opportunity presented itself, there was just simply no way she was letting me get there first! 🙂
That week turned out to be a beautiful week of weather, and we truly fell in love with the entire area. And as we planned this trip, we knew revisiting Destin, Florida was a must for sure!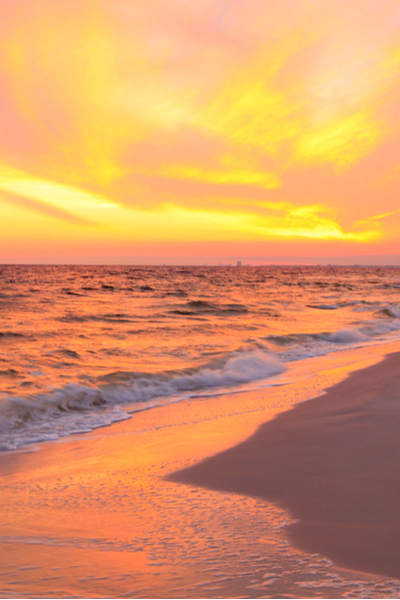 In fact, so much so, that before the trip ever began, we set aside one complete day in the travel planner to simply relax from the trip in Destin. And luckily, today was that day!
The "Squeaky" White Beaches of Destin
Although the weather was a bit overcast, the warm, humid temperatures made it perfect for strolling the beaches. We both love beach walking, and you just can't find better beaches to do that than here.
Between the crystal-clear blueish-green water, and the ultra-white smooth sand, it is a beach walkers dream. And of course, the famous squeaking sand just adds to it all.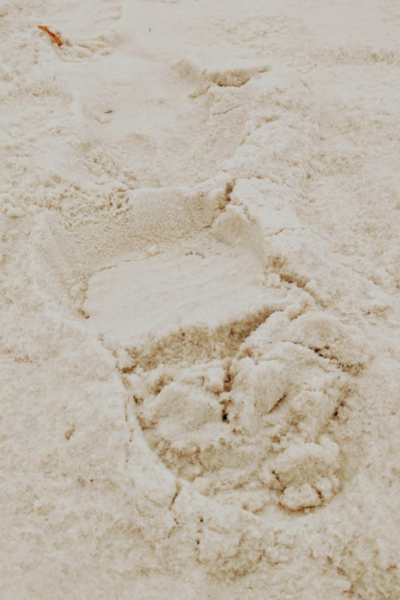 Anyone that has been to Destin, Florida and walked the beach knows exactly what I am referring to. The sand really does squeak as you walk. Quite loudly in fact.
Believe it or not, it is all rooted in a little science and geology. Long ago, quartz rock from the Appalachian Mountain range made its way down to these beaches. And along the way, the waters polished the quartz into ultra-fine bits of sand.
So much so, that the very smooth quartz squeaks loudly anytime it pressed down on by foot traffic.
One Good Day On The Road
One thing is for sure, squeaky or not, walking today along the beach was pure joy for both of us. I think we could have walked 20 miles if time would have allowed. We ended the day at The Back Porch restaurant, one of our favorites here from our last visit.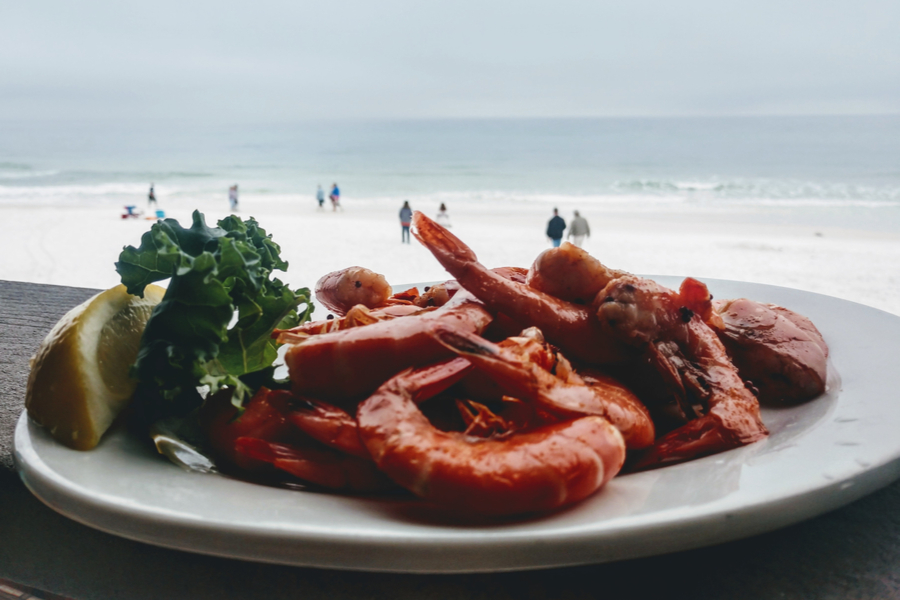 And as we sat enjoying a few peel-and-eat shrimp and a glass of wine while overlooking the water – we realized it really was the perfect ending to a perfect day on the road!
But tomorrow we head on! It is time to cover more of the Panhandle of Florida, as we start to work our way down through this beautiful sunshine state! Happy Traveling – Jim and Mary
CURRENT TRIP STATUS TO DATE:
Day 161 of 365
States : 21/50
National Parks / Monuments : 20
Stayed In : Pensacola, Florida
Miles Driven : 12.0
Total Trip Miles To Date : 17,127.5
Total Gallons Used : 1,232.19
Biking Miles : 0.0
Biking Miles To Date : 158.4
Hiking Miles : 4.5
Hiking Miles To Date : 367.1
About Our Living Simple Tour
On September 9th, 2019, we set out in our NuCamp T@B 400 Teardrop Camper to travel to every state. You can check out all of our dates here : Dates for the States

You can follow along by signing up for our twice weekly email updates at the bottom of the page. You can also follow us on Facebook : Live Simple Tour Facebook and Instagram : Live Simple Now Instagram Page.