August 29, 2005 will always be remembered as the day Hurricane Katrina changed the lives of millions of people.
To this day it was one of the deadliest hurricanes that has ever hit the United States.
And most of us remember the levees that failed, causing New Orleans to be nearly 80% under water.
But what you might not know is the devastation that it caused. And more importantly, that it continues to cause on the Gulf Coast of Mississippi.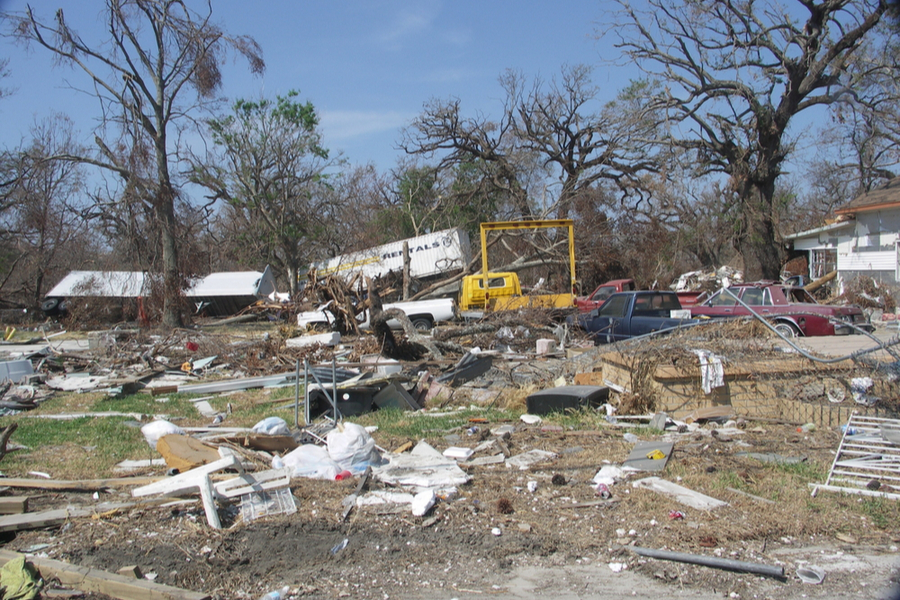 The Impact of Hurricane Katrina
Hurricane Katrina gained strength as it passed through the warm waters of the Gulf Coast and became a category 5 hurricane.
Although its power decreased to a category 3 as it approached land, the impact of the winds and storm surge were devastating.
The storm sat over much of the Gulf Coast for nearly 17 hours, causing 11 tornadoes and a 28 foot storm surge. This not only caused severe damage right on the coast, but also massive flooding 6-12 miles inland as well.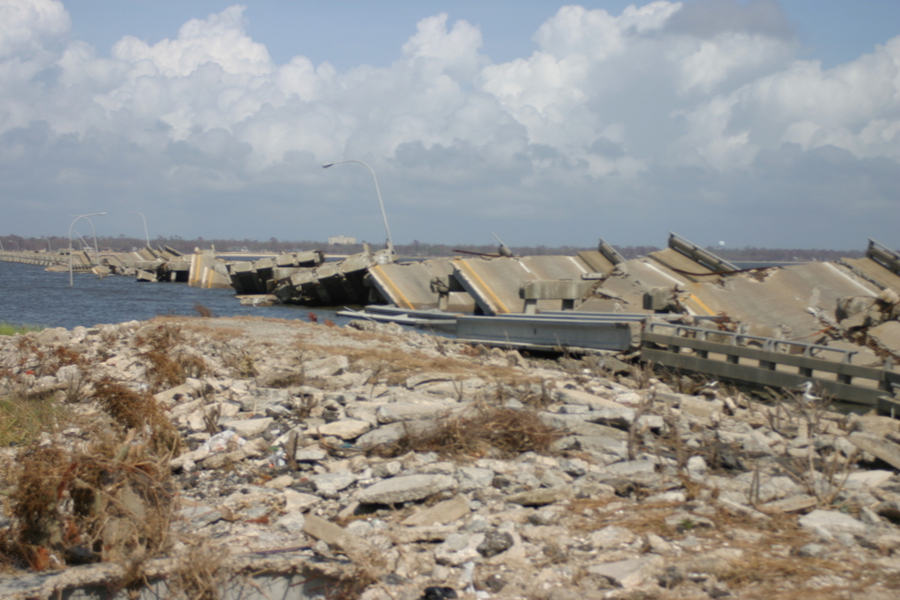 All of the coastal Mississippi towns were flooded over 90%, causing those that remained to climb to rooftops in efforts to be rescued. And 238 people in Mississippi lost their lives as a result of Hurricane Katrina.
The Buildings of the Mississippi Gulf Coast
Many historic buildings, that had been there for years, simply disappeared. And, of course, you can't truly rebuild a historic home.
So today, the historical markers describing these homes now sit in front of empty lots.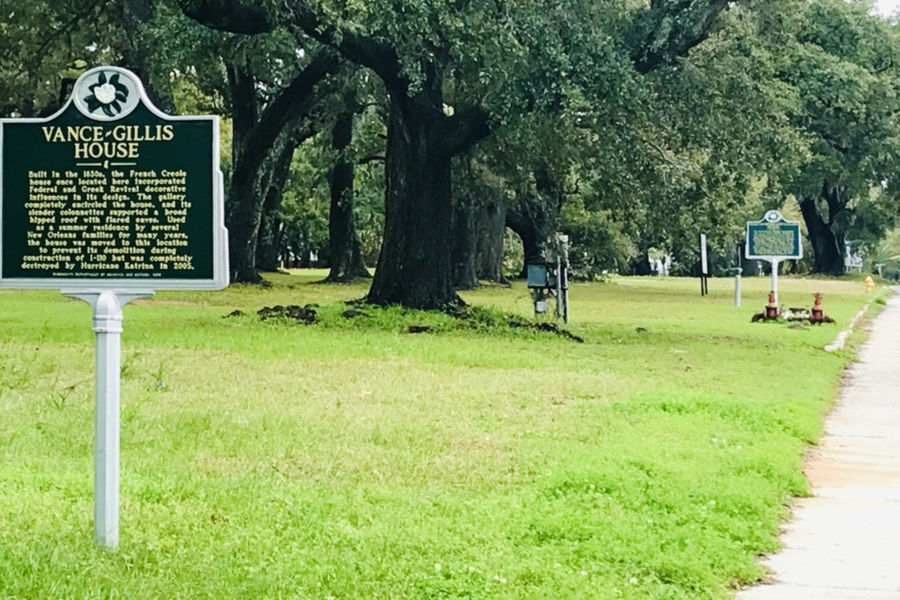 In fact, if you drive down highway 90, along the gorgeous beaches of the Mississippi Gulf Coast, you can still see the impact Hurricane Katrina had on this area.
Nearly 15 years later, there are homes that are still being rebuilt. Some are being built with brick, and others up on stilts.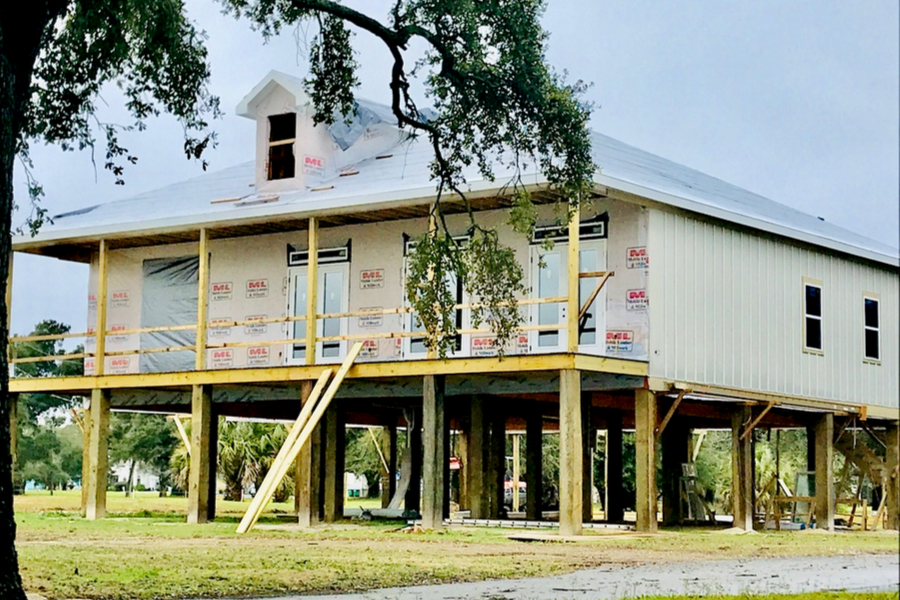 The Empty Lots
But what caught our eye more than anything, were the hundreds of empty lots with concrete driveways that lead to nothing.
Knowing that these driveways used to be the entrance to someone's home or business was humbling.
Now, many of these empty lots are for sale. But some are also filled with Private Property and No Trespassing signs.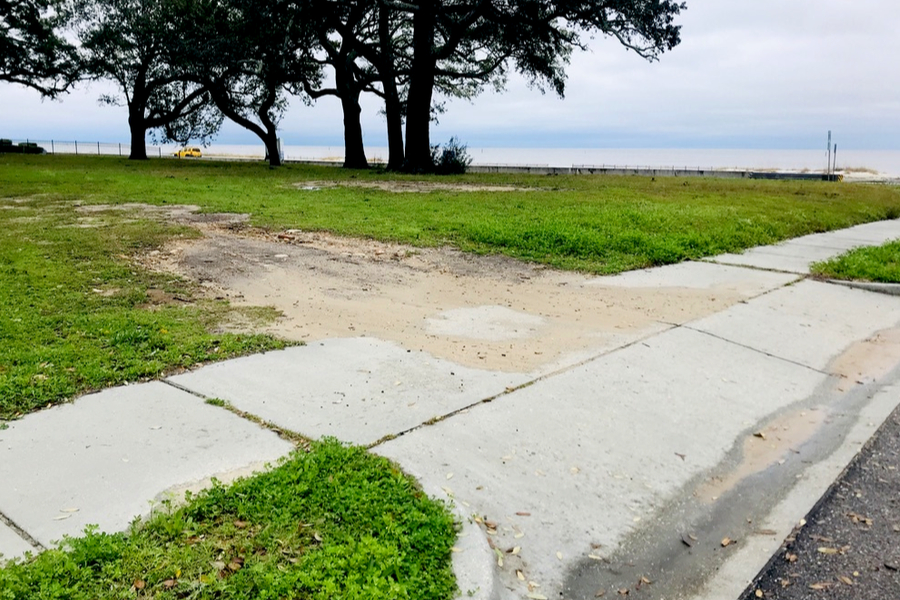 And all those casino's that line the street of Biloxi were the direct result of Hurricane Katrina. You see, before that the casinos were limited to being placed on the water. Most often on floating barges.
However, the regulations changed after 2005, so that the Biloxi casinos could be built on land.
The more that we drove through the Gulf Coast of Mississippi it was very apparent that the recovery continues. Even though this year will mark the 15th anniversary of Hurricane Katrina.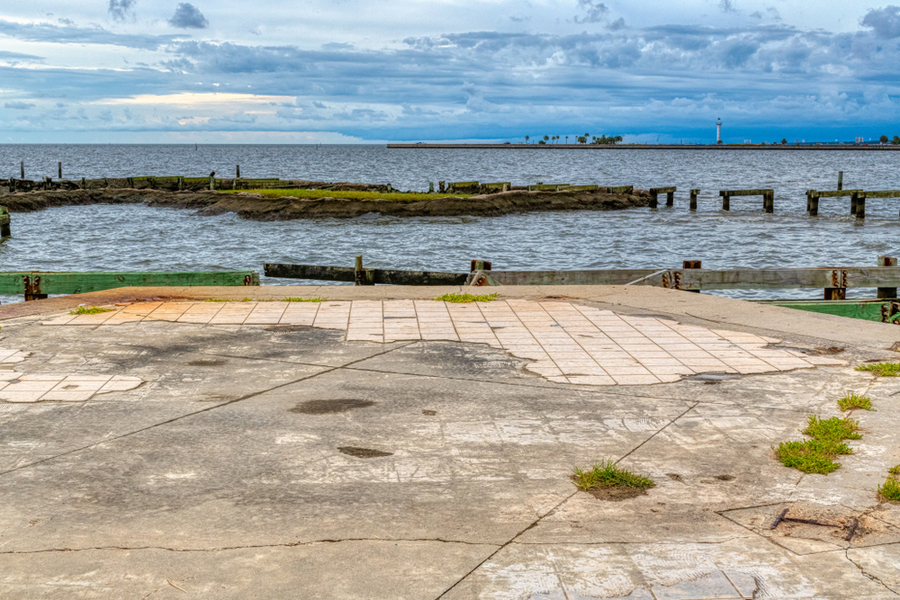 Here is to hoping the rebuilding process continues so everyone can have a chance to enjoy the beautiful Gulf Coast of Mississippi once again!
Happy Traveling – Jim and Mary
CURRENT TRIP STATUS TO DATE:
Day 152 of 365
States : 19/50
National Parks / Monuments : 20
Stayed In : Biloxi, Mississippi
Miles Driven : 189.2
Total Trip Miles To Date : 16,625.1
Total Gallons Used : 1196.05
Biking Miles : 0.0
Biking Miles To Date : 158.4
Hiking Miles : 3.2
Hiking Miles To Date : 343.4
On September 9th, 2019, we set out in our NuCamp T@B 400 Teardrop Camper to travel to every state. You can check out all of our dates here : Dates for the States

You can follow along by signing up for our twice weekly email updates at the bottom of the page. You can also follow us on Facebook : Live Simple Tour Facebook and Instagram : Live Simple Now Instagram Page.