27
Jan
Make no bones about it, we have been looking forward to Louisiana and some incredible Cajun & Creole food for a long time. 141 days to be exact!
And as we drove down from the Arkansas state line, it sure didn't take us long to find it. Right along with some serious Louisiana hospitality at our very first stop, Soileau's Dinner Club in Opelousas, Louisiana.
A Love Of Cajun & Creole Food
Both of us have always loved any and all dishes related to Cajun or Creole food. There is a difference for sure, but we have always embraced both with open arms. Or should that be open mouths? 🙂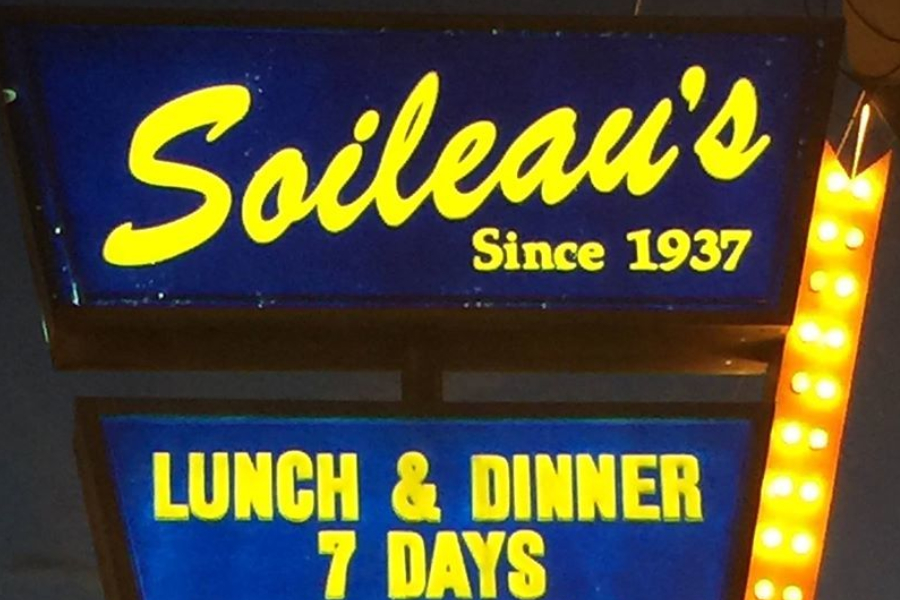 You name it, we love it. Gumbo, Jambalaya, Crawfish and Shrimp étouffée, Po Boy sandwiches. And the list of course can go on and on, with all being simply divine.
Our hope this week was to try local spots throughout the state to get a sampling of it all. And luckily for us, as we drove down from Shreveport on our way to Baton Rouge, it began quickly on our overnight stay in the city of Opelousas.
Soileau's Dinner Club in Opelousas, Louisiana
As we arrived in Opelousas a bit late in the day from Shreveport, we were both more than ready for a bite to eat.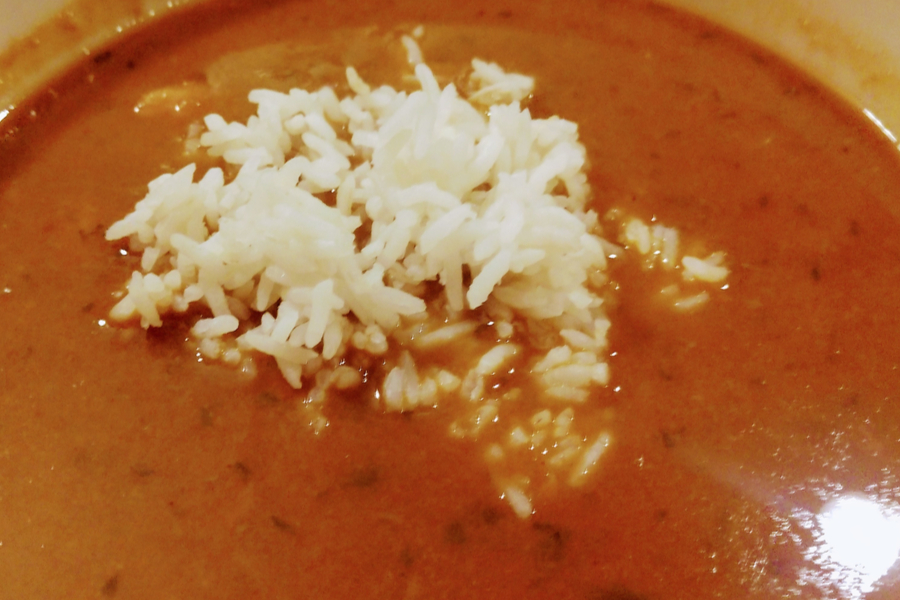 We were only in town for the night at a local campground, so there wasn't a lot of time to ask around. But Google came to the rescue.
You know if a restaurant has been around for 80 years, there is a good reason why. And when Mary came across Soileau's Dinner Club, the reviews were outstanding.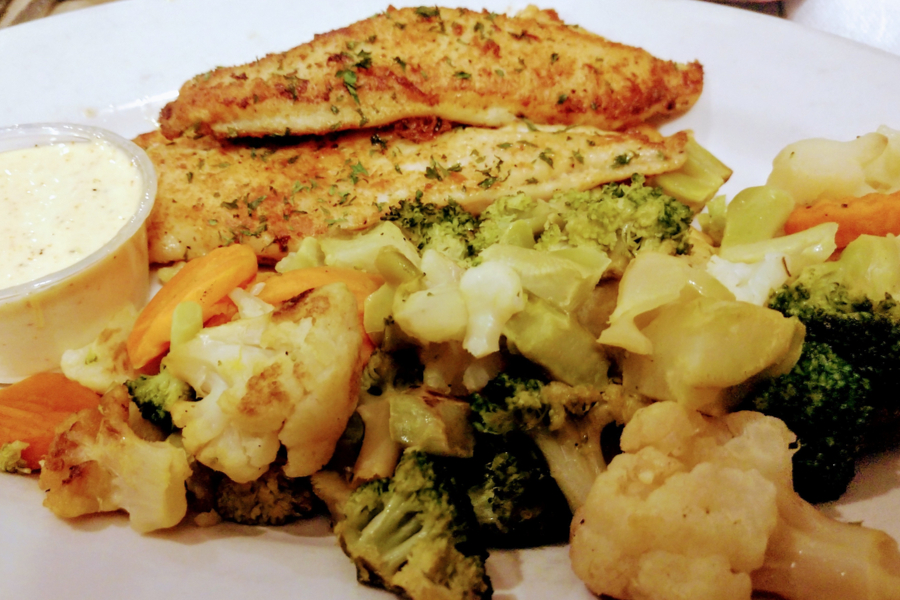 And what a find it was! Mary had seafood gumbo, and I started off my week of Louisiana eats with grilled seasoned catfish. Both were out of this world!
But as incredible as it was, there is something else amazing we have both noticed about our first 36 hours into Louisiana – the people!
The Welcoming State of Louisiana
From out stay in Shreveport, to our drive through the state thus far, everyone has been simply gracious and welcoming. I don't think we have ever had more honks and waves on the road than we have in the last few days.
And every place we have stopped, it has been exactly the same way. Our waitress at Soileau's was so nice, and talked to us about our trip at length. And as we left, we were greeted by the manager Chris at the door, who not only wished us well on our travels, but gave us a jar of their famous Cajun seasoning to take along with us!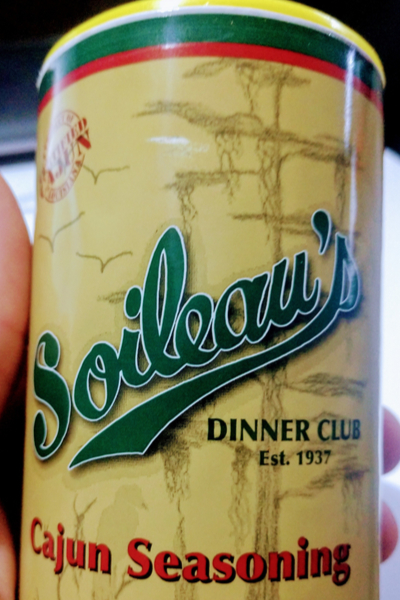 It has been the same at the campgrounds we have stated at as well. Just tonight, we came back to a note of encouragement and a bottle of wine sitting outside our camper door.
And along with it all, some great emails of support too. As we drove through Shreveport, we received an email from Elaine.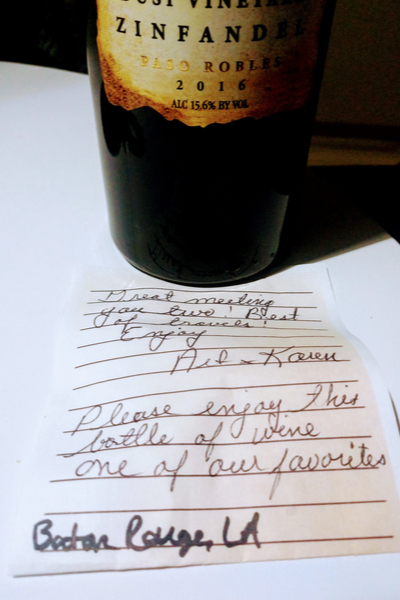 She just happened to see us and our camper driving by, and reached out with a wonderful message of support. She let us know that she too had gone on out on the road RV'ing for 5 straight years and loved it all.
We simply never tire of hearing all of the great stories, meeting so many great people, and seeing so many wonderful places. And of course, enjoying some great Cajun & Creole food along the way!
Here is to continuing our trek through Louisiana in Baton Rouge and New Orleans for the next few days!
Happy Traveling – Jim & Mary
CURRENT TRIP STATUS TO DATE:
Day 141 of 365
States : 18/50
National Parks / Monuments : 20
Stayed In : Shreveport, Louisiana
Miles Driven : 207.1
Total Trip Miles To Date : 15,796.2
Total Gallons Used : 1,144.65
Biking Miles : 0.0
Biking Miles To Date : 158.4
Hiking Miles : 2.5
Hiking Miles To Date : 313.0
About Our Living Simple Tour
On September 9th, 2019, we set out in our NuCamp T@B 400 Teardrop Camper to travel to every state. You can check out all of our dates here : Dates for the States

You can follow along by signing up for our twice weekly email updates at the bottom of the page. You can also follow us on Facebook : Live Simple Tour Facebook and Instagram : Live Simple Now Instagram Page.