Arkansas as a state has surprised us both in a lot of ways, and our visit today to Hot Springs National Park is another perfect example of that for sure.
I had been to Arkansas a few times before this trip, but both were brief trips spent on business. They certainly didn't give me an opportunity to see much beyond a few downtown blocks in the city of Fayetteville.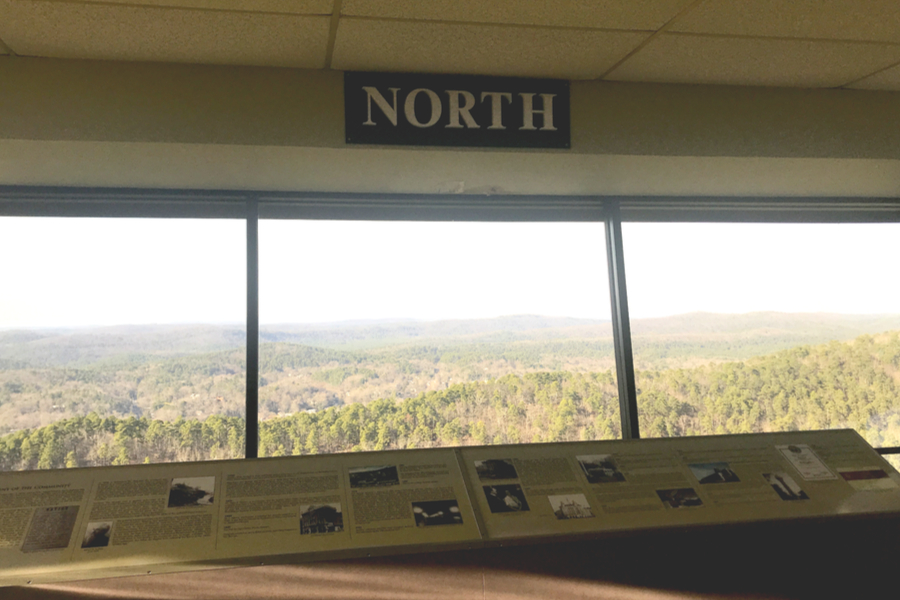 And for Mary, this served as her first trip inside the Arkansas borders. But as we travel the back roads from Bentonville down to areas around the capital city of Little Rock, we have both been in awe of the immense beauty the state has to offer.
Especially considering we are here in the middle of winter! One thing we have learned throughout this trip is that our preconceptions of cities and states were not completely accurate.
For instance, Idaho simply blew us away with scenery we didn't knew existed. Oregon and Washington surprised us as well. But Arkansas – wow, we both just didn't realize all it has to offer!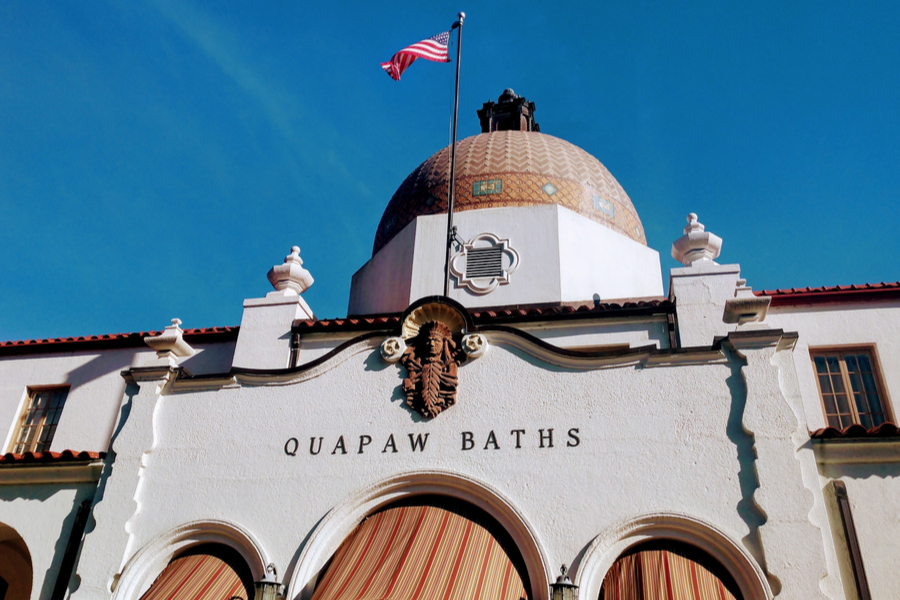 It's streams, rivers, rolling hills and thick forests of hardwoods and pine are impressive. And today, with our tour of Hot Springs National Park, we learned about their amazing Hot Springs, and their storied place in world history.
Hot Springs National Park
Hot Spring National Park was our 18th visit to a National Park. And it was certainly different than our previous 17. In fact, a lot different.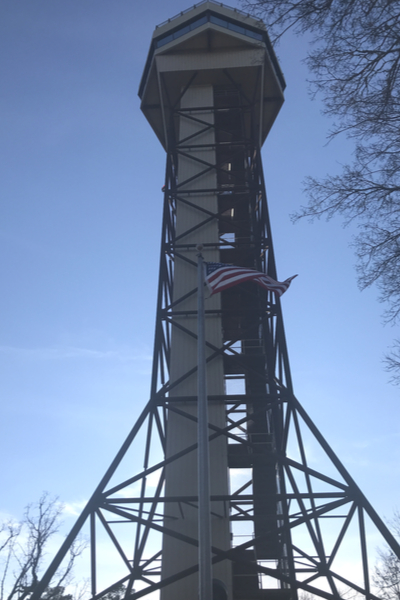 The hot springs coming from this area of Arkansas are actually quite sensational. The heated waters bubbling up from the ground averages 143 degrees Fahrenheit. And by the time it reaches the surface, the waters that arrive are from rains that fell 4000 years ago!
How much water? The National Park alone collects over 700,000 gallons to use in the bathhouses each day!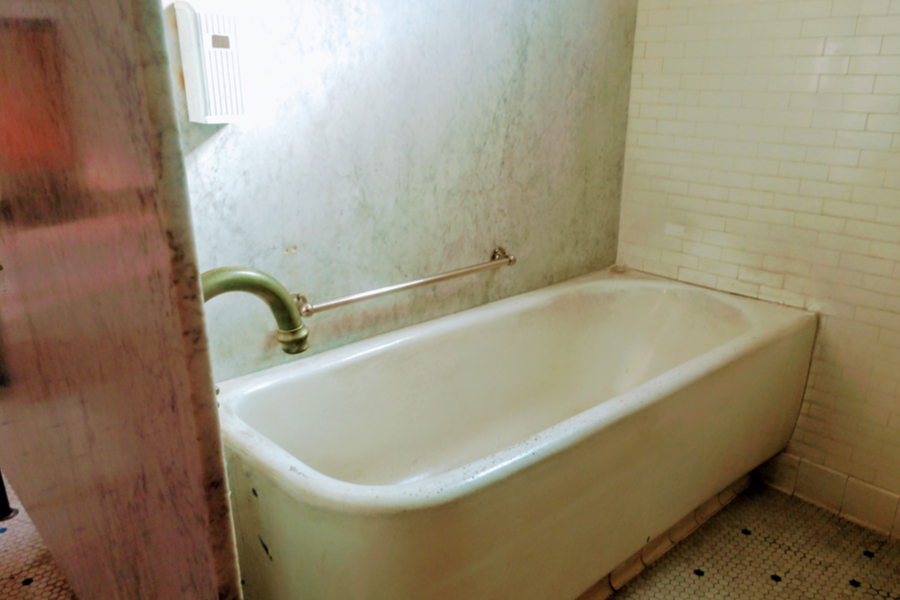 What makes Hot Springs unique is that the heat does not come from volcanic activity, but from bubbling up deep below from the earth. The water is super-heated as it travels through cracks in the hot rock.
Hot Springs History
The hot springs notoriety goes back far in history. In fact, as far back as the 17th century. They springs were well-known by Native Americans, and thought to be discovered and used by Spanish explorer DeSoto as well.
The first public bathhouses appeared in the 1800's, when word spread of their supposed healing powers. It became so popular, that by 1832, the U.S. made the Hot Springs area its first designated protected federal land.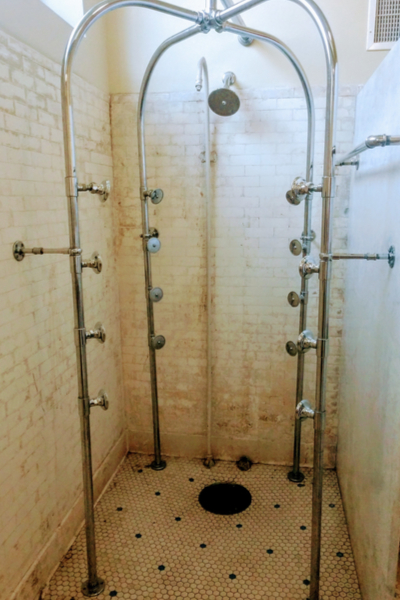 Just taking in some of the sights and touring the museum's bathhouse was a bit surreal.
It is crazy to see how popular it all became. And continues to be with visitors to the big, mansion-like bathhouses that still sit on Bathhouse Row today.
In addition to touring the museum, there is also great hiking on the Hot Springs Mountain. We took on a couple of trails and finished with a ride to the top of Hot Springs Mountain Tower.
Just another fun day of discovering more about this incredible country and all it has to offer. Can't wait to see what Arkansas has left to show us for the remainder of the week! Happy Traveling – Jim and Mary
CURRENT TRIP STATUS TO DATE:
Day 135 of 365
States : 17/50
National Parks / Monuments : 20
Stayed In : Maumelle, AR
Miles Driven : 128.2
Total Trip Miles To Date : 15,182.1
Total Gallons Used : 1,092.23
Biking Miles : 0.0
Biking Miles To Date : 158.4
Hiking Miles : 5.2
Hiking Miles To Date : 304.8
About Our Living Simple Tour
On September 9th, 2019, we set out in our NuCamp T@B 400 Teardrop Camper to travel to every state. You can check out all of our dates here : Dates for the States

You can follow along by signing up for our twice weekly email updates at the bottom of the page. You can also follow us on Facebook : Live Simple Tour Facebook and Instagram : Live Simple Now Instagram Page.