If there was ever a place and space to be treasured, enjoyed and celebrated, it is Tulsa's Gathering Place. Not only is it a marvel to see and experience in person, it hopefully can serve as a model for future city parks the world over!
After experiencing it today first hand, I think it can best be described as a combination indoor/outdoor community center, but one on the grandest of scales.
We both were absolutely blown away by this magnificent park and all it has to offer!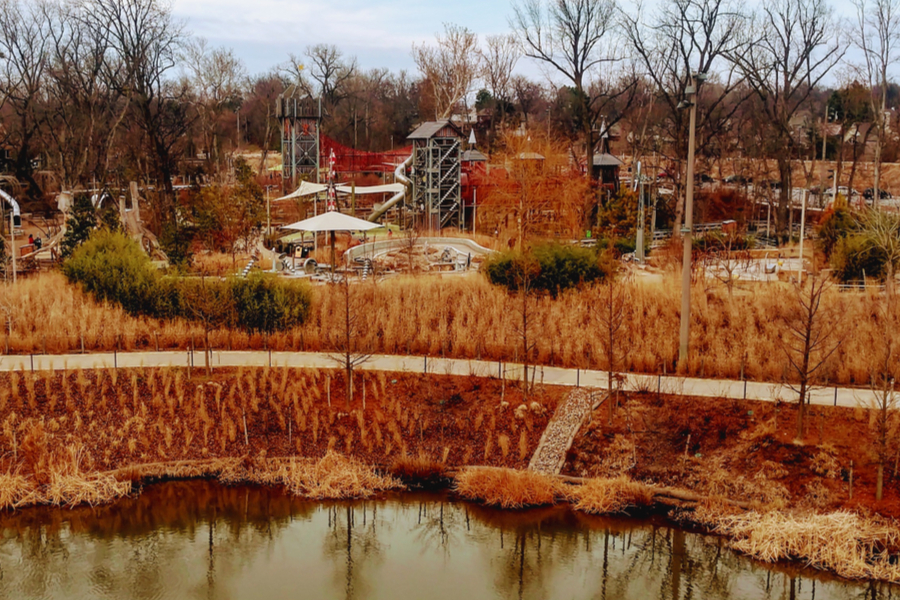 Located along the banks of the Arkansas River in Tulsa, the 100 acre space is a sight to behold. It has truly been transformed into one of the most amazing city parks and recreation spots in the world.
And that fact isn't going unnoticed. In 2019, USA today named it its best new attraction. More and more awards have followed ever since.
But perhaps best part of all, it isn't even completely finished yet!
Tulsa's Gathering Place
Tulsa's Gathering place opened it's first phase (66 acres) on September 8th in 2018. It was a project some 4 years in the making.
To date, it now has more than 160 play structures, walking paths, biking trails, garden areas and more.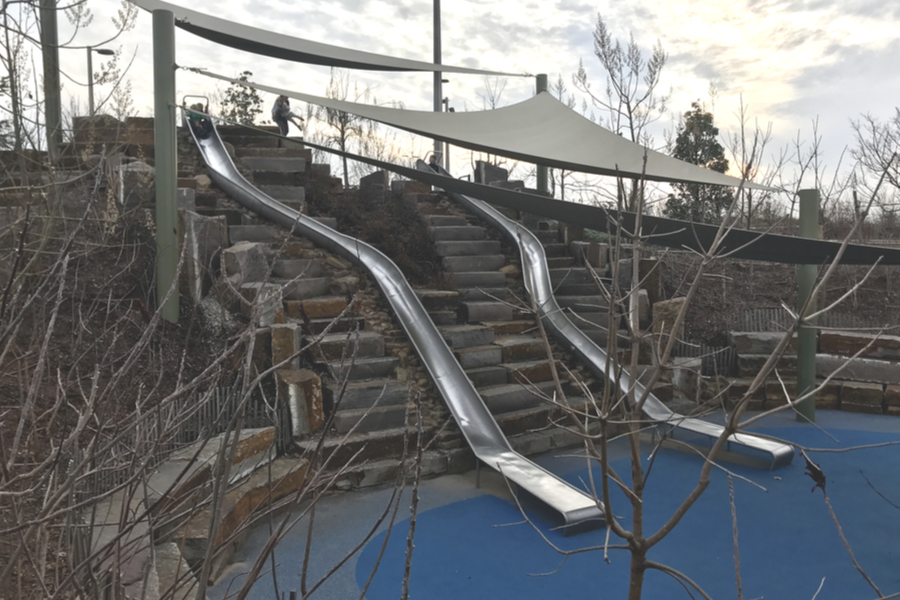 Not only are there skating parks, basketball courts, a 5 acre children's playground, but an additional slide park to boot. Better yet, they left plenty of green and gathering spaces along the way for outdoor concerts, events and more.
And as if that didn't take it over the top, there is even a lodge and community center with 2 huge fireplaces, wifi and more. All to be enjoyed for free by the community and visitors alike.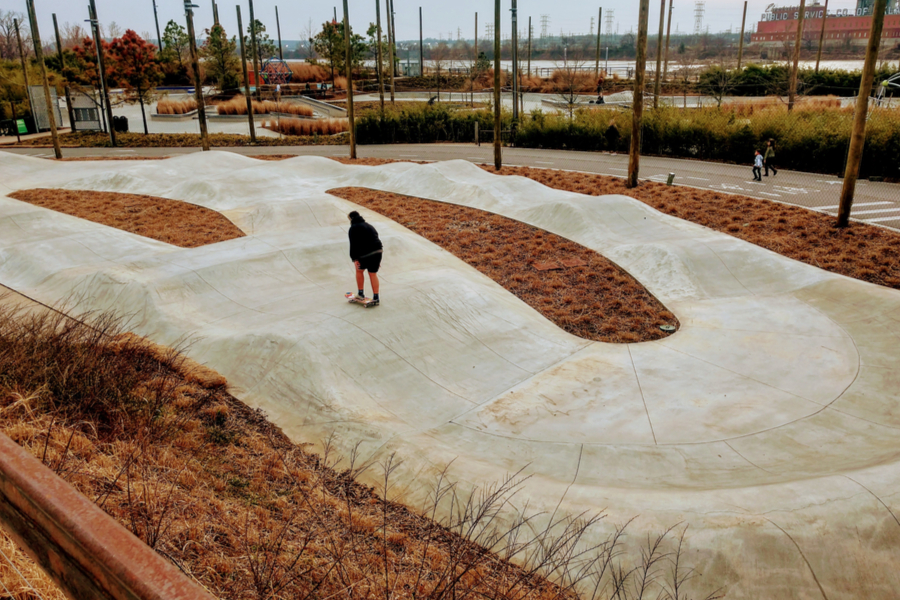 We spent the afternoon trekking the miles of walkways that link it all together. With every turn, we became more and more enamored by it all.
How The Gathering Place Came About
The riverfront space was the dream of billionaire George B. Kaiser. The born and raised in Tulsa businessman and now philanthropist decided his city needed a place to come together.
And so it was that Kaiser, and the Kaiser foundation, along with a host of additional corporate sponsors invested in that dream.
Judging by all of the activity and community use we saw today all over the park, that dream is now working!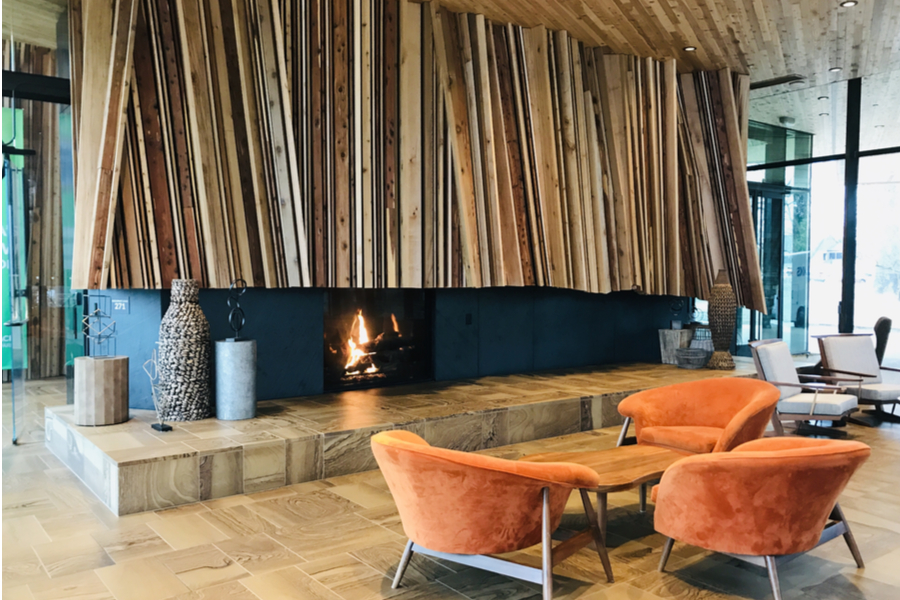 It reminded us a lot of the great trail and park system we encountered back in Bismark, North Dakota.
To be sure, if you ever find yourself in Tulsa, Oklahoma, you have to check it out. What an incredible asset to the city of Tulsa and its residents!
Happy Traveling – Jim and Mary.
CURRENT TRIP STATUS TO DATE:
Day 129 of 365, States Visited : 16/50
National Parks / Monuments : 19
Stayed In : Tulsa, Oklahoma
Miles Driven : 122.6, Total Miles To Date : 14,468.3
Total Gallons Used : 1,032.06
Biking Miles : 0.0, Biking Miles To Date : 158.4
Hiking Miles : 5.5, Hiking Miles To Date : 297.7
About Our Living Simple Tour
You can follow along by signing up for our twice weekly email updates at the bottom of the page. You can also follow us on Facebook : Live Simple Tour Facebook and Instagram : Live Simple Now Instagram Page.