So even if you aren't a Dallas Cowboys fan, or a football fan in general for that matter, you just can't help but to still be impressed when you step inside of ATT Stadium in Arlington, Texas.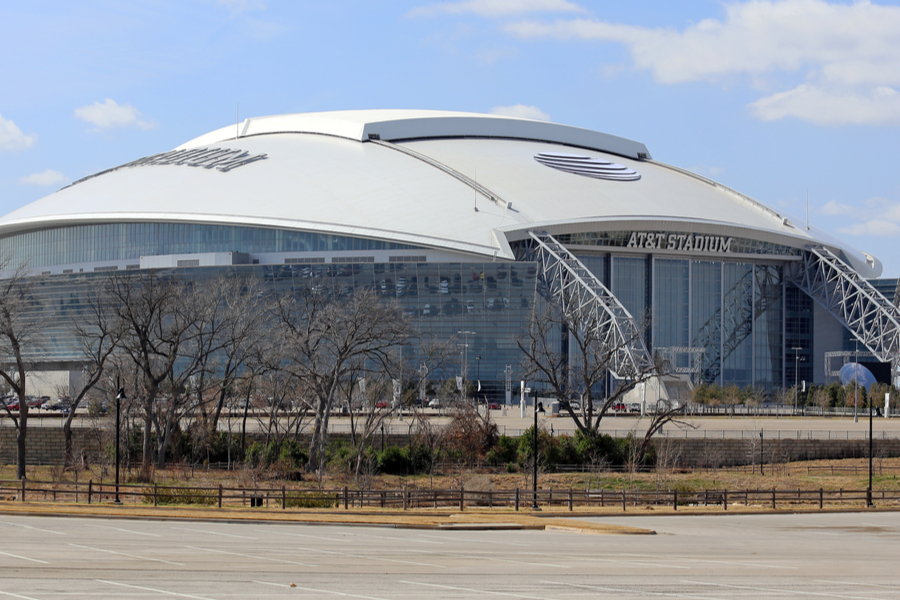 As avid sports fans, both Mary and I have been to quite a few stadiums and sports facilities in our lifetime.
Now, perhaps because we are both loyal Cincinnati Bengal fans we are easily impressed by a more successful franchise in a much more incredible setting. But the home to the Cowboys is, even with that in mind, certainly a marvel to behold.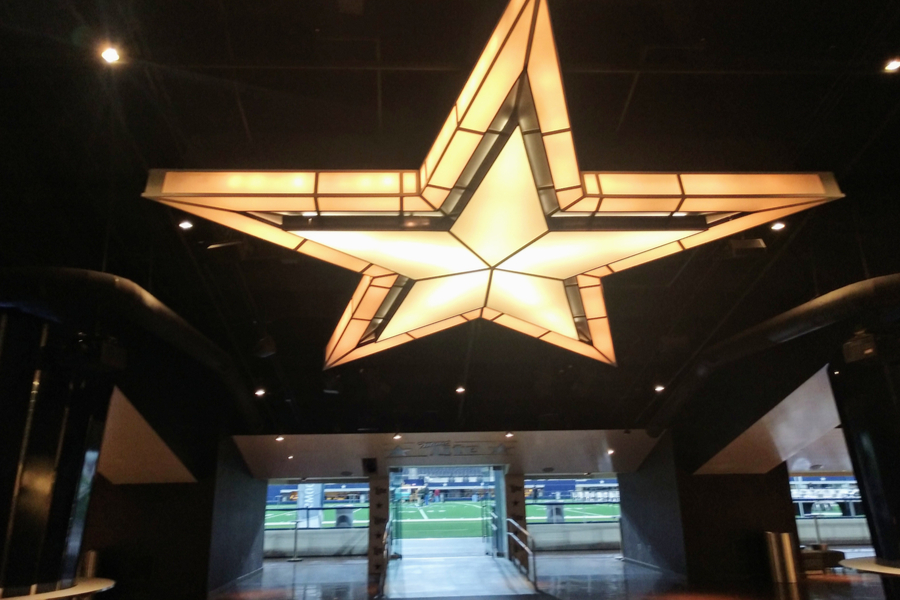 I can honestly say there is not a single stadium or venue we have ever visited that even comes close to the grandeur and elegance of ATT Stadium.
The tour around the stadium was sensational, and one I would certainly recommend to anyone who come to Dallas.
It is absolutely full-access. From getting to walk on the field, to seeing the suites, locker rooms, offices and oh so much more, the building seems to have no end.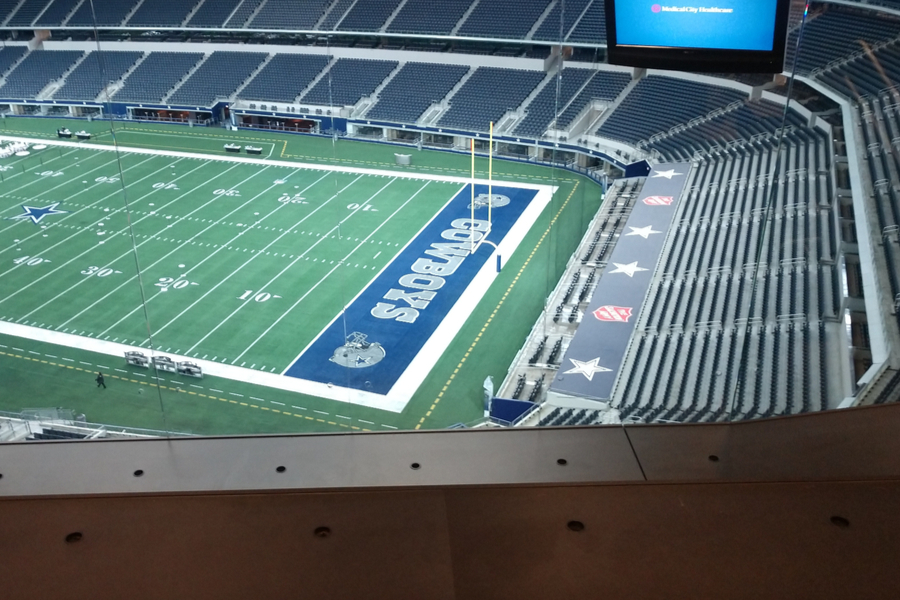 I'll admit that I was pretty much like a kid in a candy store. And, I think Mary was right there too. Especially when we went down to field level and could walk the field.
The 8th Wonder Of The World Relived…
Leave it to Texas to build some gigantic, ground-breaking structures. When the Astrodome was opened in Houston back in 1965, many called it the 8th Wonder of the World.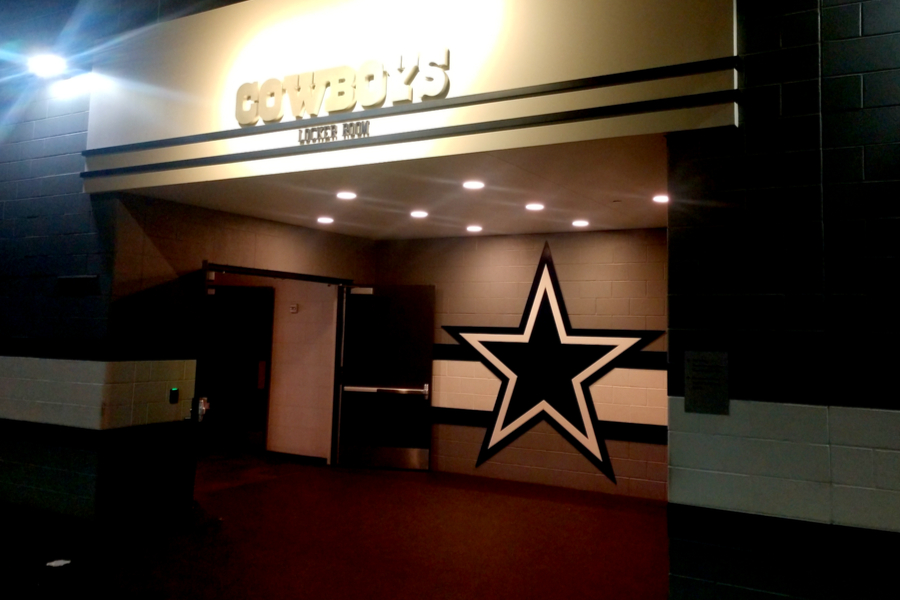 With it's AstroTurf and domed ceiling, it was certainly ahead of its time.
And although it has since been demolished after falling into disrepair, it certainly set the stage for stadiums like ATT to be built in the future. And ATT takes talk of an 8th Wonder to a whole new level.
Some Astonishing Facts About ATT Stadium
Located in Arlington, Texas, the stadium cost a whopping 1.2 billion dollars to build.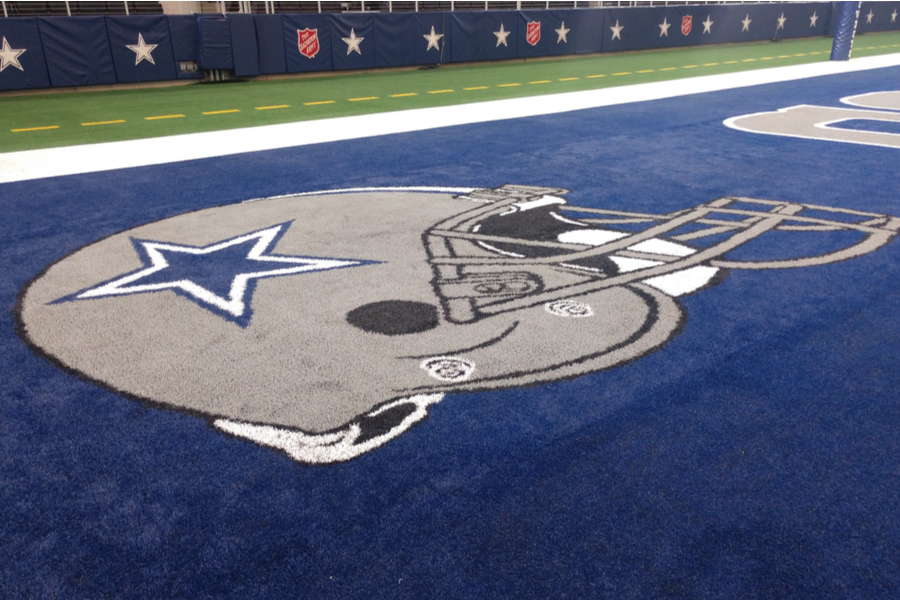 In addition to the Cowboys, it is also home to a world-class museum, as well as the Cotton Bowl game and headquarters.
The field's surface sits 50 feet below ground level, and can be outfitted with turf, natural grass, or even thousands of tons of dirt and mud for Monster Truck events. All in the span of a single day.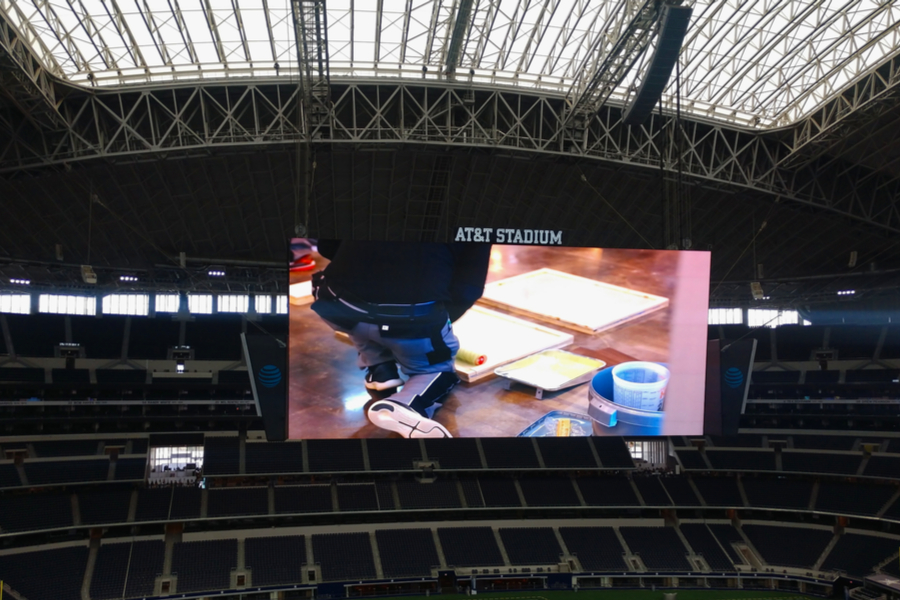 The scoreboard at ATT Stadium is a marvel too. It stretches nearly 60 yards wide, and is suspended 90 feet over the field. To say it is crystal clear is the understatement of the year.
And the roof? Well, it can be opened in only 12 minutes, and just happens to be the tallest movable glass structure in the world.
Yes, I can safely say we were both kids for the day, and loved every minute of it. It is hard to believe we have only two more full days in Texas before heading to Oklahoma!
Happy Traveling – Jim and Mary.
CURRENT TRIP STATUS TO DATE:
Day 123 of 365
States : 15/50
National Parks / Monuments : 18
Stayed In : Midlothian, TX
Miles Driven : 79.5
Total Trip Miles To Date : 13918.6
Total Gallons Used : 1,008.6
Biking Miles : 5.6
Biking Miles To Date : 158.4
Hiking Miles : 4.2
Hiking Miles To Date : 284.6
About Our Living Simple Tour
On September 9th, 2019, we set out in our NuCamp T@B 400 Teardrop Camper to travel to every state. You can check out all of our dates here : Dates for the States

You can follow along by signing up for our twice weekly email updates at the bottom of the page. You can also follow us on Facebook : Live Simple Tour Facebook and Instagram : Live Simple Now Instagram Page.