One activity that always brings a smile to our day is when we get to add a new sticker to the state sticker map on the camper!
Before the trip began, we installed a blank map of the U.S. on the back of our T@B400 teardrop camper. And with each new state we visit, the map gets filled in with a corresponding sticker from that state.
The state map is actually a tradition for quite a few campers out on the road. It serves both as a badge of honor, and a living record of the places visited far and wide.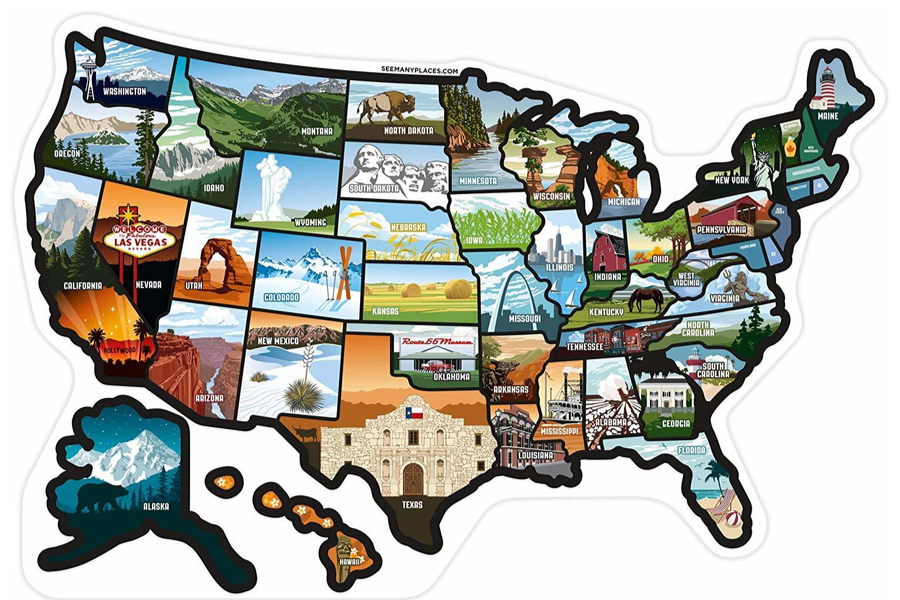 In fact, one of the first things we do whenever we see another camper is look to see if they have a map. It's fun to see where they have been. Or even more, which states they still need to complete their map. See : State Sticker Map Affiliate link
The Rules For Our State Sticker Map
Early on, we established two rules for our map for just how and when a sticker can be placed.
For starters, a sticker can't go on unless we spend a night in the state. For us, simply driving through doesn't count.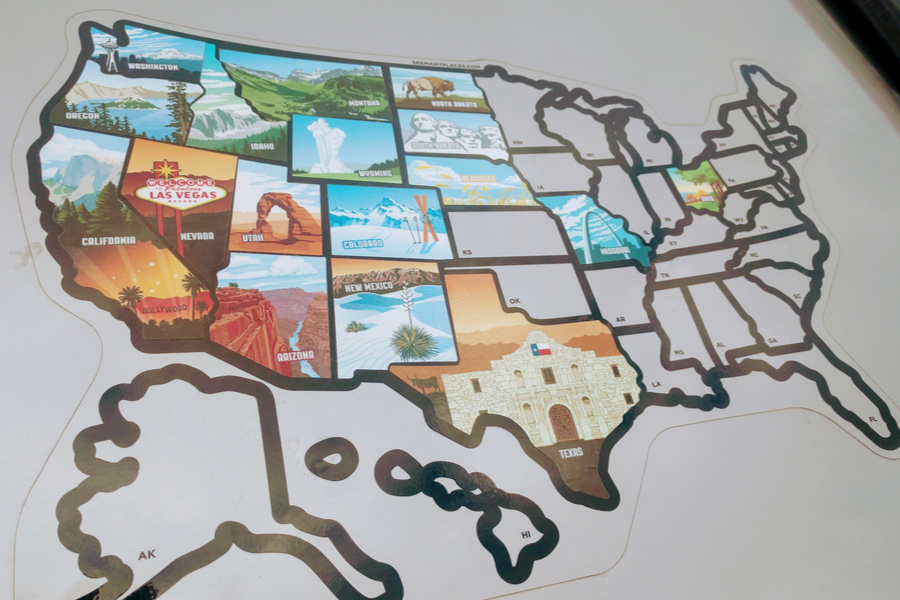 So although we traveled through Indiana, Illinois, Missouri & Iowa to get to the start of our trip in Nebraksa – only Missouri received a sticker since we had to spend the night there. ( And yes, we will still spend an entire week there next summer as well as part of the trip:)
The second rule covers putting it on. We both have to be present – and we alternate who is the lucky one to put it on. No sneaking out in the morning to take all the glory. 🙂
The State Sticker Map Progress
Our map has come a long way since leaving Ohio on September 9th. At that point, it contained just one sticker.
That first sticker was from our week long stay in the Buckeye state at nuCamp's UCamp week long event in Sugarcreek, Ohio. (Which by the way is one incredible event!)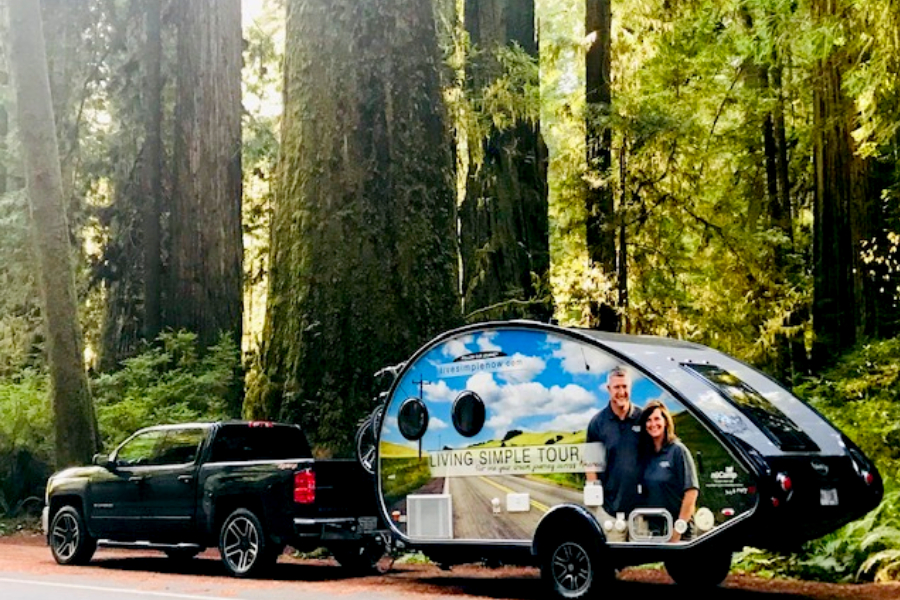 But slowly and surely, our state sticker map is filling up. And today, on Day 113, there are now a grand total of 17 stickers on the map. The latest of which is Texas, which by the way, covered a great deal of real-estate!
In fact, geographically, with the size of the western states we have now been through, the map is nearly half full. But it will certainly take some time to get those final 33 states filled in.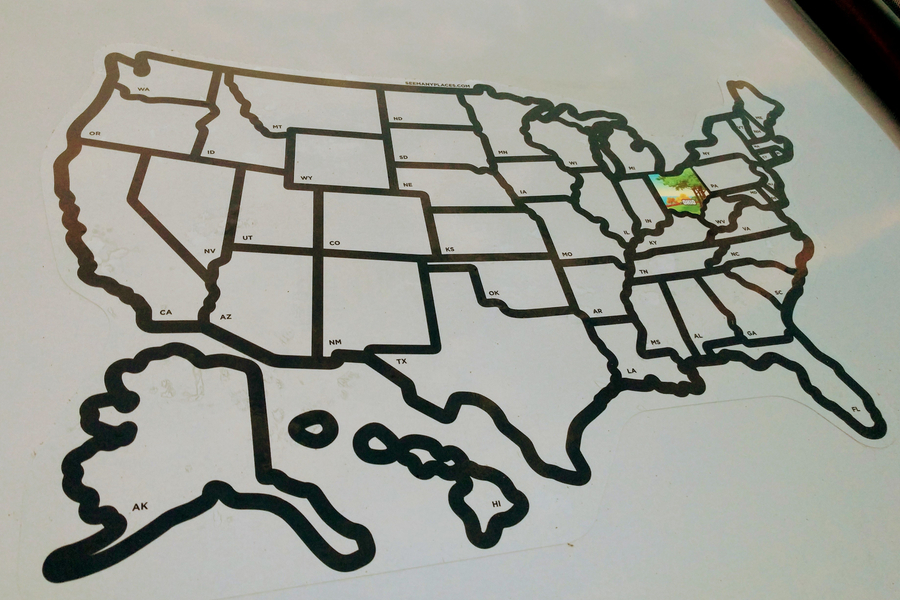 The goal of course is to have all 50 filled in on the state sticker map when the trip concludes on September 8th with our return to the farm.
Exactly 365 days from when we first left. (See : Dates For The States)
Here's to 2020 and the wonderful experiences it will bring! Happy Traveling! – Jim and Mary
CURRENT TRIP STATUS TO DATE:
Day 113 of 365
States : 15/50
National Parks / Monuments : 17
Stayed In : San Marcos, TX
Miles Driven : 355.4
Total Trip Miles To Date : 12,835.5
Total Gallons Used : 930.10
Biking Miles : 0.0
Biking Miles To Date : 152.8
Hiking Miles : 0.0
Hiking Miles To Date : 263.7
About Our Living Simple Tour
On September 9th, 2019, we set out in our NuCamp T@B 400 Teardrop Camper to travel to every state. You can check out all of our dates here : Dates for the States

You can follow along by signing up for our twice weekly email updates at the bottom of the page. You can also follow us on Facebook : Live Simple Tour Facebook and Instagram : Live Simple Now Instagram Page.