27
Dec
No trip to El Paso, Texas would be complete without a quick trip into Mexico.
Well, at least that is what we thought when we crossed the border into Texas earlier today.
El Paso is located on the western edge of Texas, just minutes from Juarez, Mexico.
Neither of us had been to Mexico before. And because we made it across the Canadian border while we were on our whale watching trip in Washington, we decided that we had to make a trip into Mexico as well.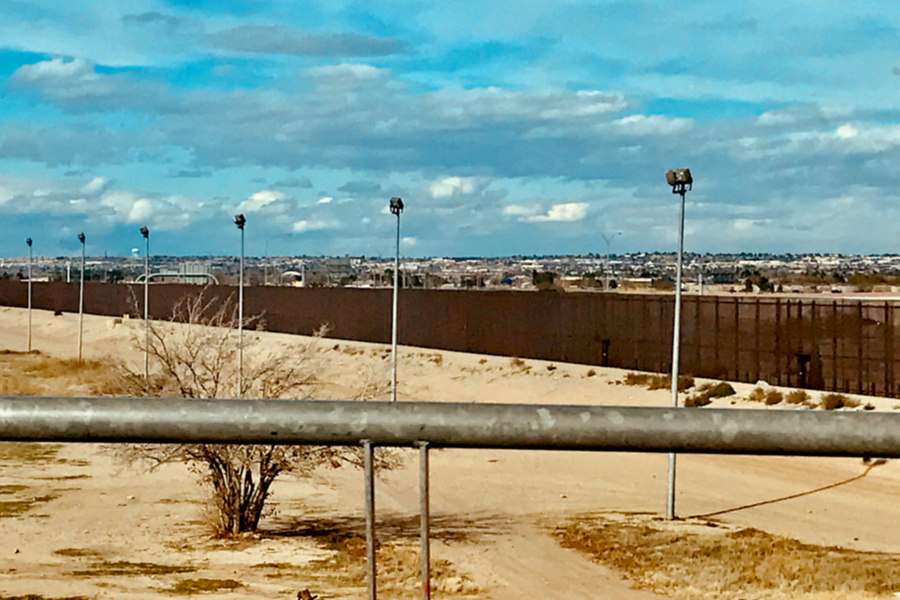 So after we dropped our camper off at our location for the night, we decided to make a quick trip across the border.
A Trip Into Mexico
Before leaving, we made sure we had our passports. Then we jumped in the truck and made the drive to the border.
Within about 15 minutes we were crossing over one of the four bridges that connect Texas and Mexico. As we crossed over The Bridges of America we could see the Rio Grande River bed and the wall that divides the two countries.
On the other side of the bridge was the Mexican border patrol. We had our passports in hand, ready to show the officer.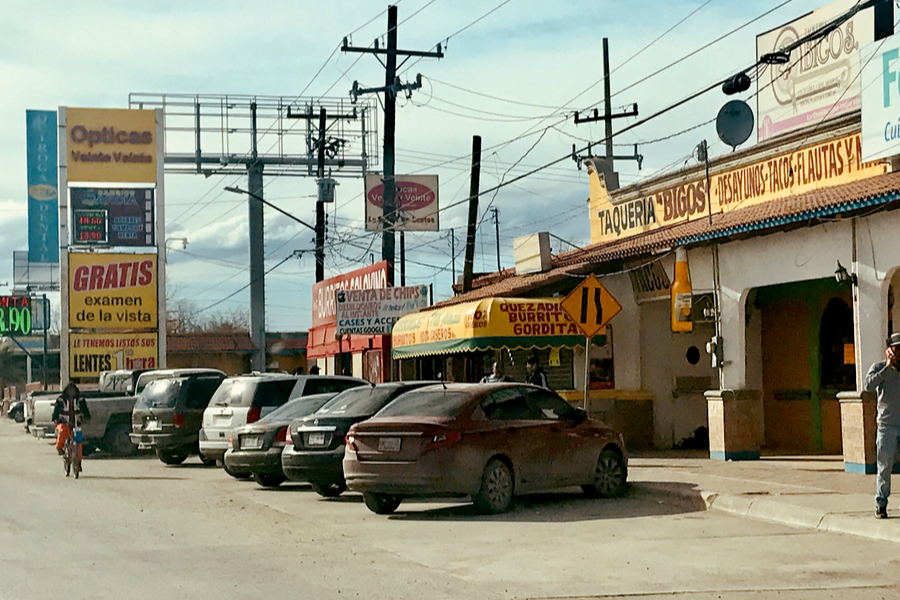 However, after going through an automated license scanner, we were just waved into the streets of Mexico. No stopping, no questions, and no passport checks.
However, within seconds of driving into Mexico, we knew that this wouldn't be a quick trip at all!
On the other side of the street, was the longest line of cars that I had ever seen, waiting to enter into the United States.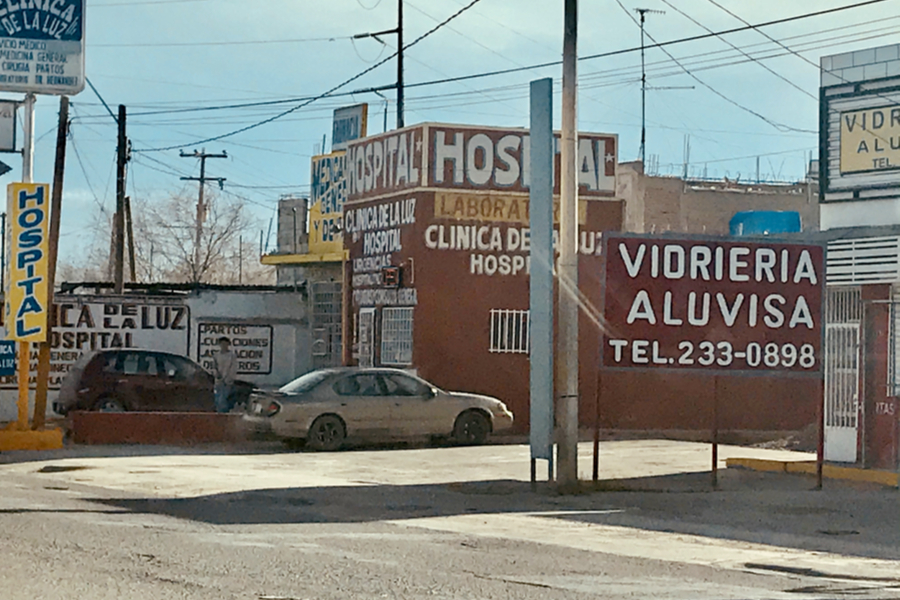 What we had planned to be a quick, 20 minute trip in and out of Mexico was surely not going to happen.
The Streets of Mexico
We decided that we would immediately turn around and get in line to head back to El Paso.
The problem was, that the traffic heading back to the U.S.A. was at least 3 miles long.
As soon as we passed the last car in line, we turned around. We took a deep breath and began the waiting process.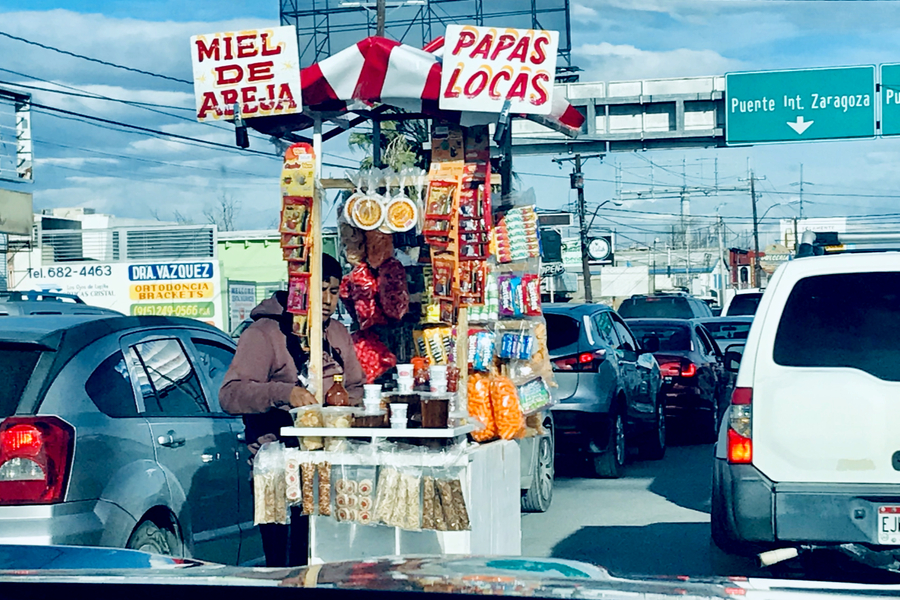 We laughed as we realized that what we thought was going to be a quick trip into Mexico was going to be anything but.
Taking in the Views
So we decided to sit back, relax and take in the views. The first thing that we noticed was the tremendous amount of medical and dental facilities.
There were dental offices everywhere! In fact, in one tiny strip mall there were 3 dental offices side by side.
Then off on a side street we noticed a hospital. And it wasn't anything like we are used to in the United States.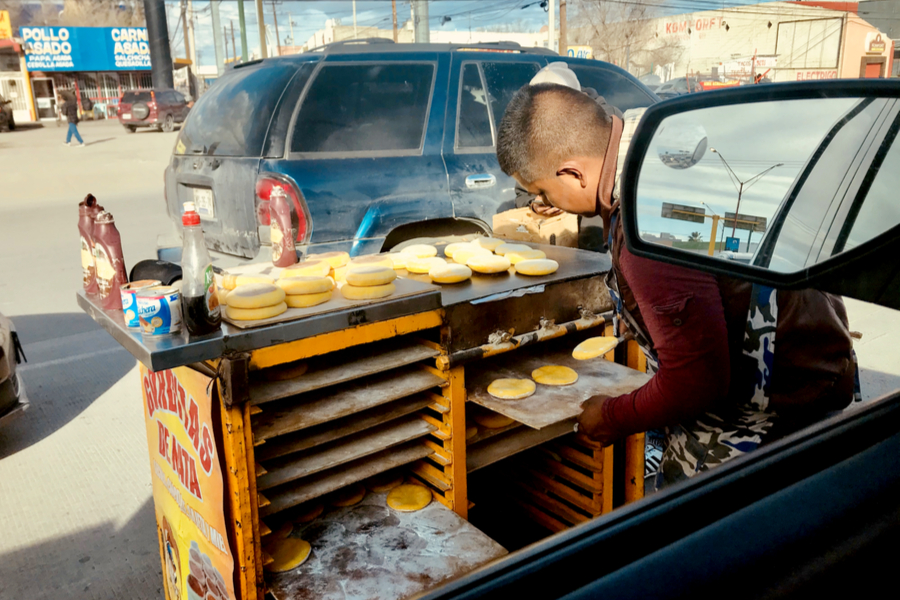 But the most interesting sights that we saw were the vendors that were on the streets.
And by on the streets, I mean, they either walked or were stationed in between the 3 lanes of traffic.
There were people trying to make money washing windshields. And there were several people walking between the lanes of cars selling flash drives, DVD's, sunglasses, cigarettes and more.
Then in the middle of the lanes of traffic there were vendor booths selling food and drinks.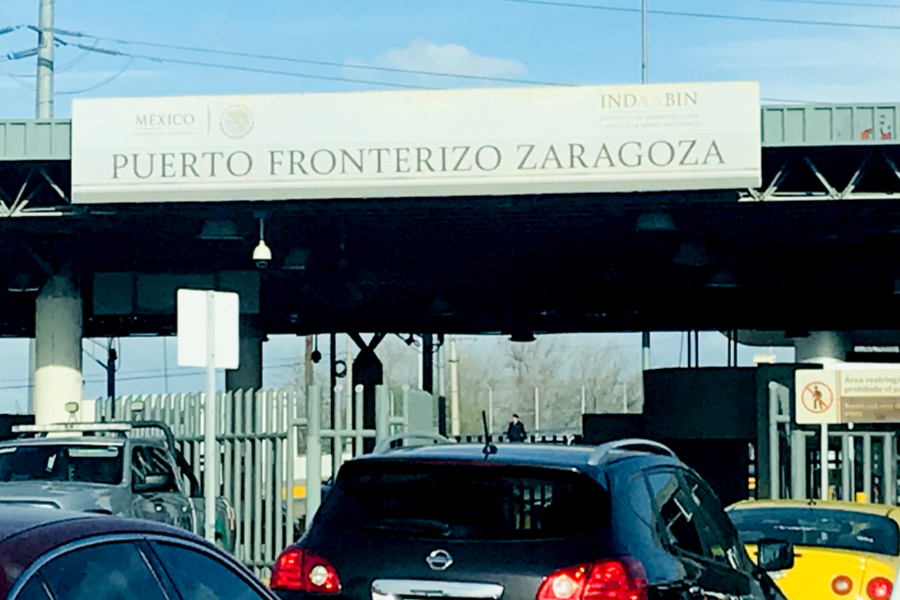 From prepackaged foods to cooking Gorditas right in the middle of the street, we saw it all!
To say the least, our trip into Mexico was quite interesting. And after a 3 hour excursion, we were finally, and happily back in the United States!
Happy Traveling – Jim and Mary
CURRENT TRIP STATUS TO DATE:
Day 110 of 365
States : 15/50
National Parks / Monuments : 17
Stayed In : El Paso, Texas
Miles Driven : 93.8
Total Trip Miles To Date : 12,195.6
Total Gallons Used : 883.74
Biking Miles : 0.0
Biking Miles To Date : 152.8
Hiking Miles : 0.0
Hiking Miles To Date : 263.2
About Our Living Simple Tour
On September 9th, 2019, we set out in our NuCamp T@B 400 Teardrop Camper to travel to every state. You can check out all of our dates here : Dates for the States
Follow along by signing up for our twice weekly email updates at the bottom of the page. You can also follow us on Facebook : Live Simple Tour Facebook and Instagram : Live Simple Now Instagram Page.