26
Dec
It doesn't take long to figure out how much the state of New Mexico loves chile peppers.
In fact, you find that out the minute you drive across the state line and see the red and green peppers on the state welcome sign! But it goes much, much deeper than a simple state sign.
New Mexico is the only state of 50 with an official state question: "Red or Green?"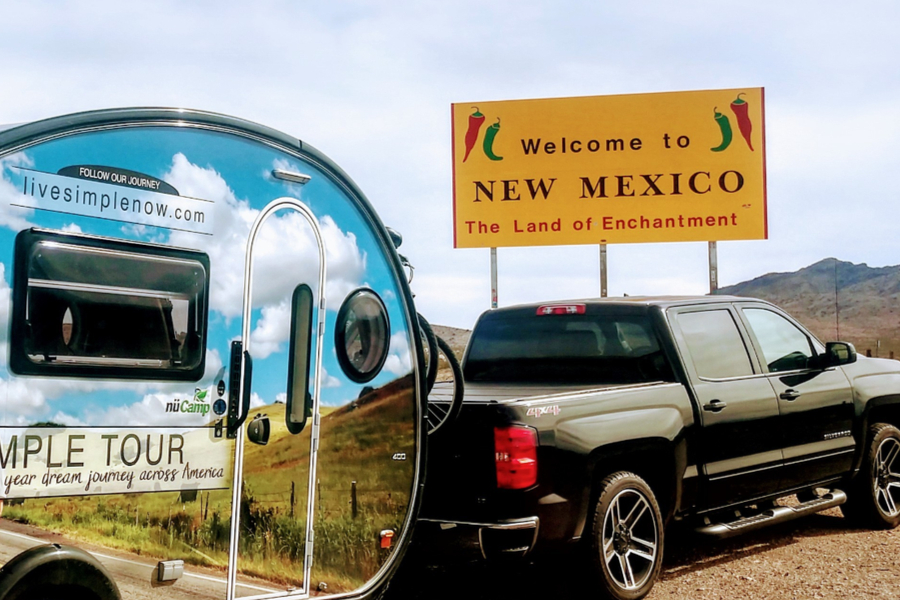 Chile peppers proudly adorn New Mexico's license plates. And, are the official state vegetable as well. That one is a bit funny considering peppers are technically a fruit. But nonetheless, it certainly shows how much New Mexicans adore the taste of their amazing peppers!
And, it just so happens, we have always loved peppers as well. In fact, so much that we usually grow about 20 types at our little farm every year. Even going as far as making them into hanging baskets! (See : Our Most Unique Hanging Basket Plant Ever)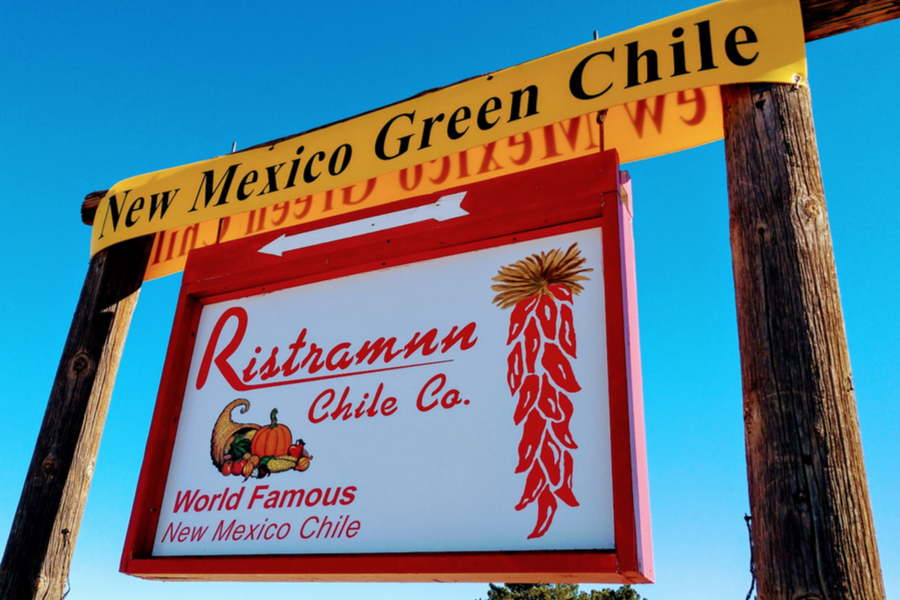 Hot, sweet, mild, big or small, we simply love them. So it has made this week in New Mexico a little extra special for sure.
A Drive Through Hatch, New Mexico
One of our "must-do" activities this week was to visit Hatch, New Mexico. The little community of Hatch is home to the world-famous Hatch Chile pepper.
So famous in fact, that every Labor Day weekend, this usually lightly populated town celebrates with a massive celebration of the pepper's harvest. (One that someday we will definitely be coming back for!)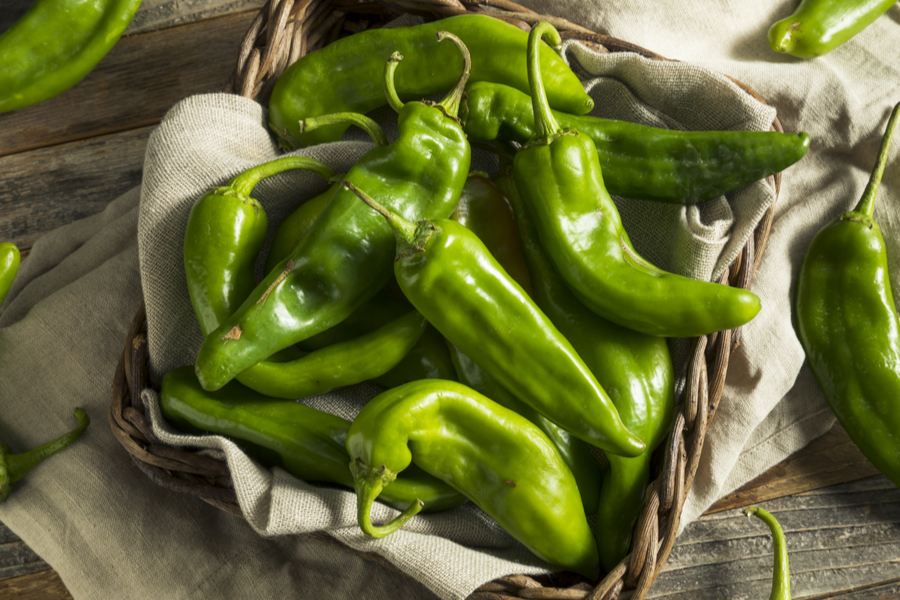 As it goes, a Hatch Chile Pepper can only be Hatch Chile pepper if it's grown in the Hatch Valley. Much like Champagne is to France, or Kentucky Bourbon is to Kentucky.
And we both can attest after trying them in everything from chili to salsa, whatever is in the soil here in Hatch grows incredible peppers!
For The Love Of Chile Peppers
All week, we have both been awestruck by the beauty of the chile ristras you find all over New Mexico.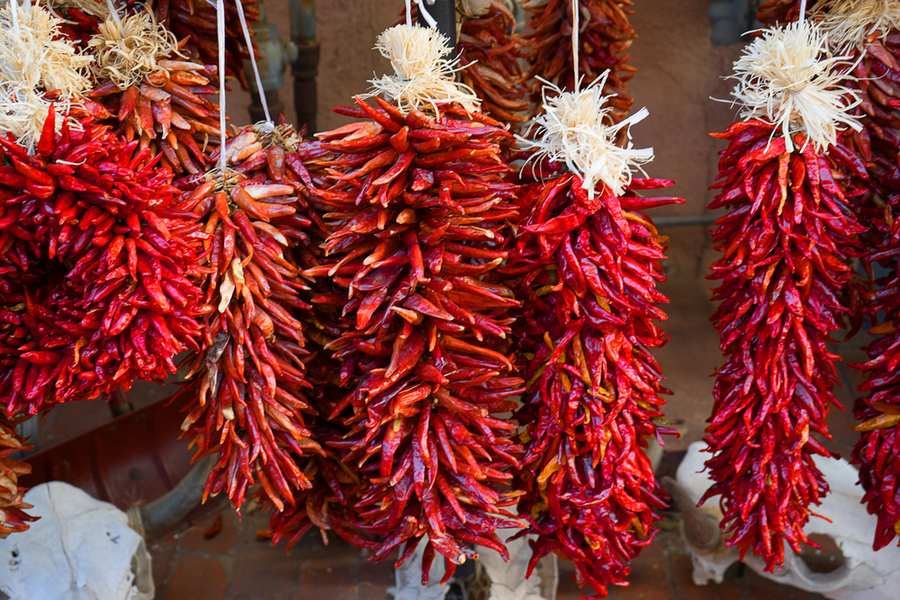 These beautifully constructed masses of hanging peppers are simply stunning to behold.
The chile peppers are most often of course hung to dry to use for cooking or spices. But here in New Mexico, they are used everywhere as decorations. And along with it, said to bring good health and luck as well.
New Mexico's Beauty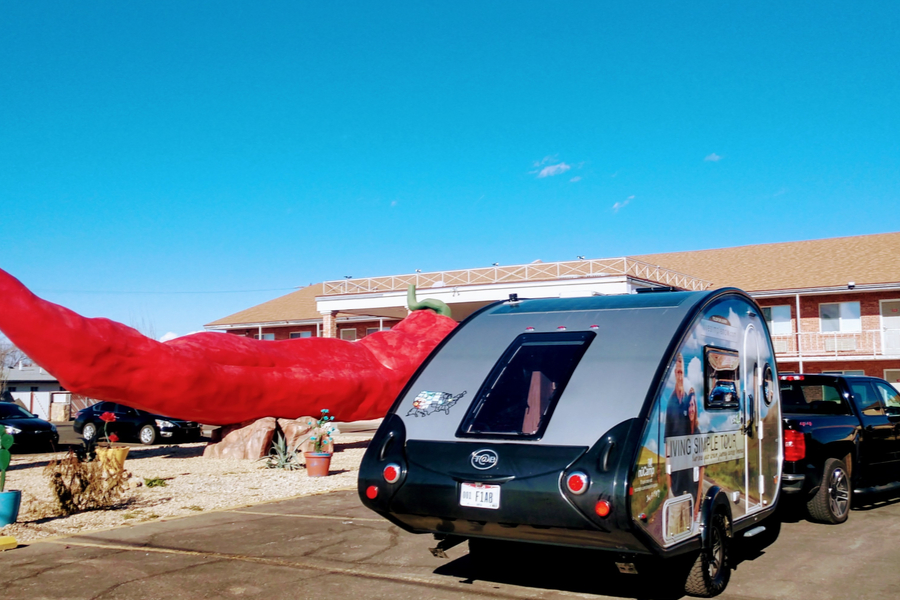 One thing is for sure about New Mexico, there has been plenty to do and see. And it will definitely be a state we return to enjoy again someday!
But for now, it is time to head to Texas!
Happy Traveling – Jim and Mary
CURRENT TRIP STATUS TO DATE:
Day 109 of 365
States : 14 / 50
National Parks / Monuments : 17
Stayed In : Las Cruces, New Mexico
Miles Driven : 10.8
Total Trip Miles To Date : 12,101.8
Total Gallons Used : 877.11
Biking Miles : 10.3
Biking Miles To Date : 152.8
Hiking Miles : 0
Hiking Miles To Date : 263.2