03
Dec
If you read yesterday's update, (Day 85 – Michael Chiarello's Bottega) you know we were excited to have dinner at the chef's restaurant in Napa – but little did we know it would turn into an amazing night to remember!
His love of cooking, sustainable gardening and easy entertaining has always been a huge personal inspiration.
But to finally be close enough to dine in one of his restaurants was an experience we couldn't pass up.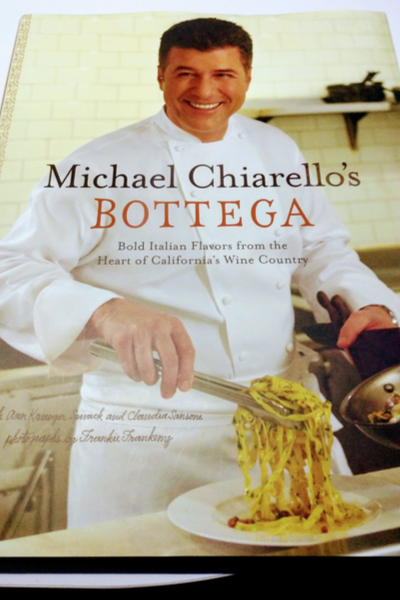 Of course, there was also the slight hope we might even get lucky enough to meet him. And, as fate would have it, we actually did.
But perhaps how it all occurred is really the best part of the entire story!
A Night To Remember – A Chance Meeting With Chef Michael Chiarello
Even before dinner, our day had already been one to remember. Napa Valley is simply stunning to behold.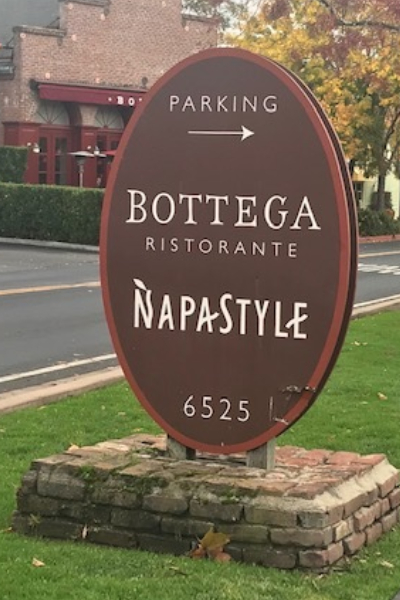 The rolling hills filled with gorgeous vines. And all of that crisp, clean air. It is breathtaking to see it all in full color.
But as magnificent as it is to behold, we were even more excited to finally be making our way to the Bottega restaurant. And, as it played out, it was that over-excitement that ended up paying off in a big way.
Bottega is located in the town of Yountville, just a few miles from Napa. The town itself is straight out of a Norman Rockwell painting. Picturesque, quaint, and perfectly decorated at every turn.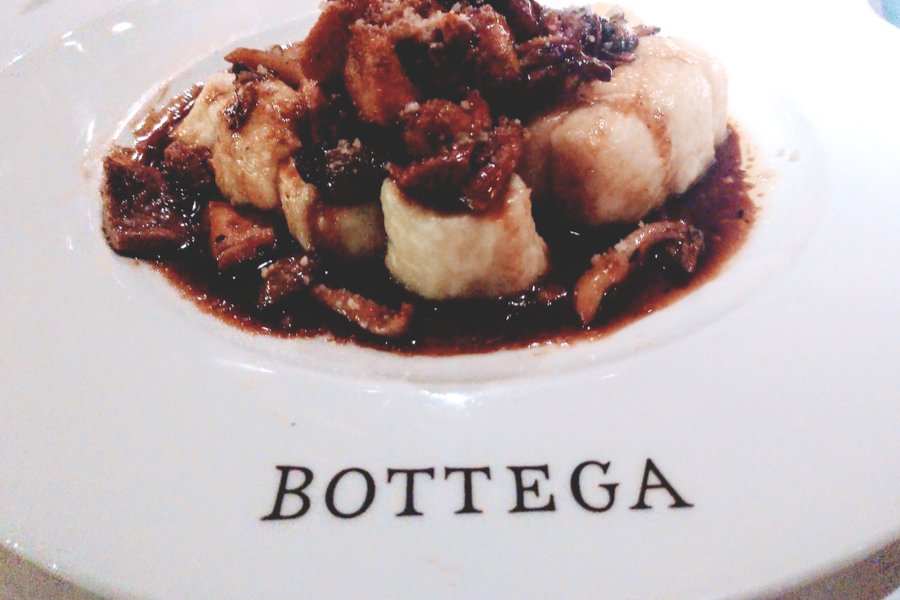 A Little Early For Dinner…
Being a little on the excited side, we arrived about 50 minutes before our scheduled reservation.
The restaurant itself is located within the historic Vintage Estates, one of the oldest wineries in the Napa Valley. So to kill a bit of time, we decided to walk around and take it all in.
And then we finally caved to the excitement, and decided to head in a little early. It turned out to be one of the best decisions ever!
As we walked up to Bottega, there was a small restroom near the entrance. Mary went in for a second, and as I waited, I noticed two people talking in the covered patio area outside of the restaurant.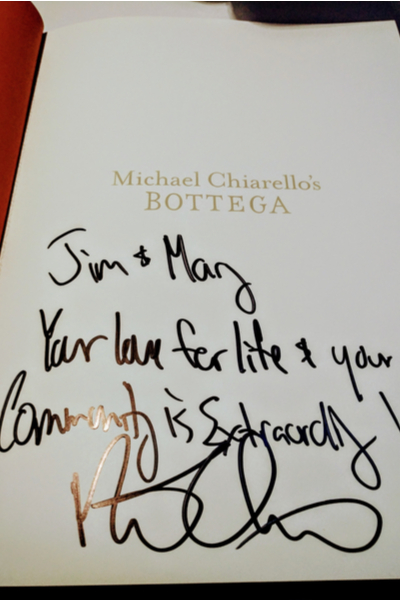 By this point, it was dark outside, so it was fairly hard to make out any faces.
Before I knew it, the two started walking down the steps to go by me to leave. We exchanged hello's as they passed, and the gentleman asked how my day was going.
I Know You!
As he came out of the light, I knew it instantly. It was Michael Chiarello. All I could think is "Mary is never going to believe me if she doesn't come out of that restroom!"
While we stood there talking, I told him of our trip, and of the inspiration he had been. And that if at all possible, could he at least stick around until my wife re-appeared!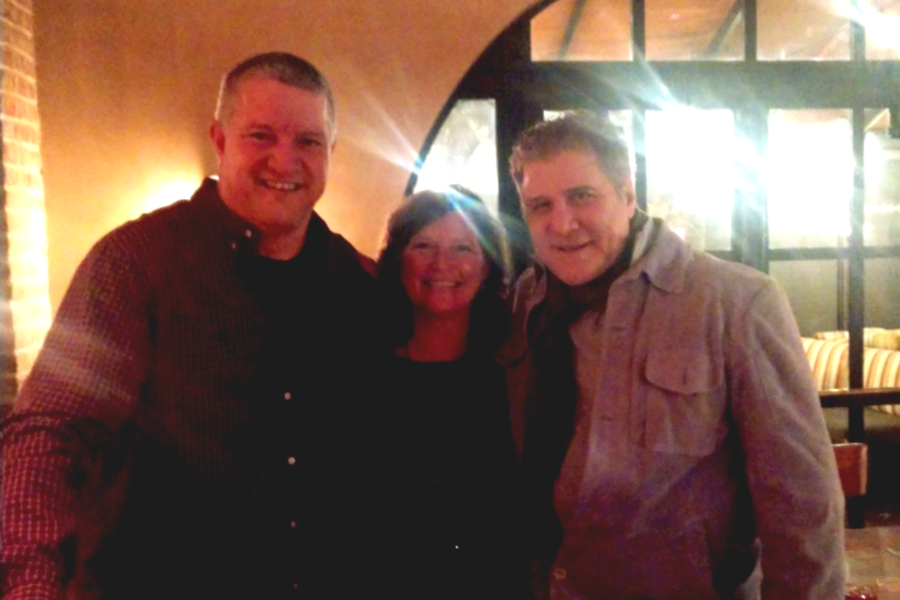 It was right then that Mary walked out, and I somehow managed to calmly introduce her to my new "friend" Michael. She burst out loud "NO WAY!" And, without any prompting, the Chef gave her a big hug, and asked us to follow him inside.
Within a few minutes, he had a bottle of his own vineyard's old-vine Petite Sirah opened. As he swirled the glass to prepare it, he explained how the wine was produced from 160 year old vines.
As we sat there enjoying a glass of wine with him, and talking about wine & gardening, I couldn't help but think how timing really is everything!
He was so very gracious to both of us. We ended up exchanging signed copies of our books, and he even took time to take a photo with us.
Oh, and ,the dinner? Yes it was unbelievable! The staff was so incredible to us, and I don't think we have ever had better conversation in a restaurant.
One thing is for sure, it was certainly a night to remember!
CURRENT TRIP STATS
Day 86 of 365
States : 11 / 50
National Parks / Monuments : 11
Stayed In : Napa Valley, California
Miles Driven : 42.8
Total Trip Miles To Date : 8773.4
Total Gallons Used : 657.43
Biking Miles : 0.0
Biking Miles To Date : 142.5
Hiking Miles : 1.5
Hiking Miles To Date : 184.8
About Our Living Simple Tour
On September 9th, 2019, we set out in our NuCamp T@B 400 Teardrop Camper to travel to every state. You can check out all of our dates here : Dates for the States

You can follow along by signing up for our twice weekly email updates at the bottom of the page. You can also follow us on Facebook : Live Simple Tour Facebook and Instagram : Live Simple Now Instagram Page.