What a day it was taking in the beauty of Oregon's Wine Country!
And even more, witnessing firsthand just how much the entire Willamette Valley region in Oregon has to offer.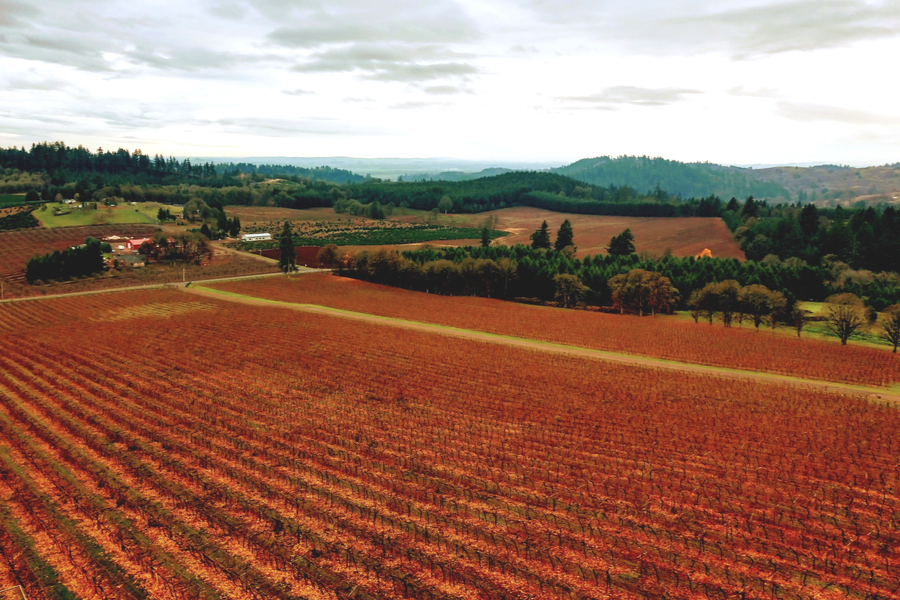 The fertile, rolling landscape is well-known for producing top-notch fruit and wines. But it also happens to be home to some of the finest vegetable and flower fields around too.
As we drove through the valley, it was surprising to see the huge variety of crops grown.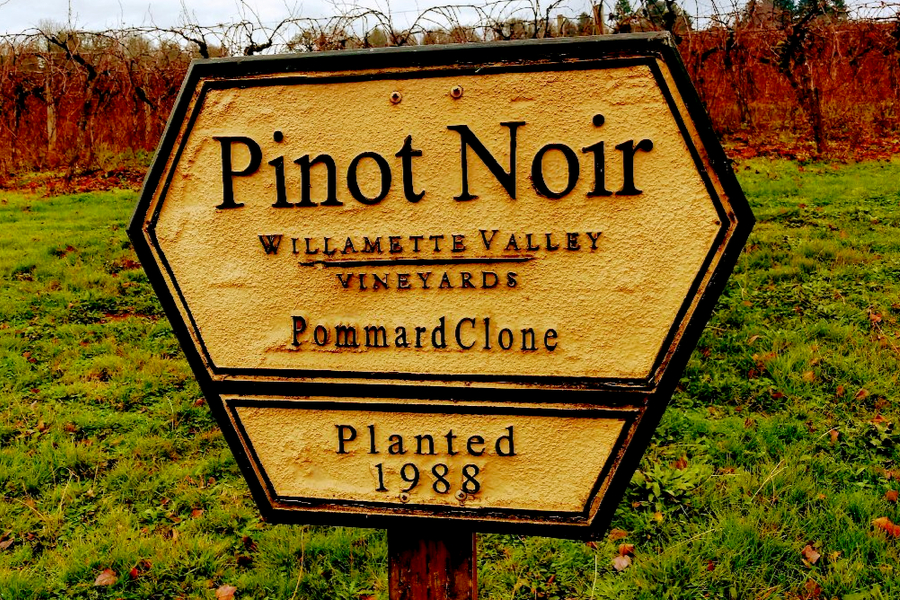 You name it, and it is grown in the Willamette Valley. In fact, it's easier to list what isn't grown here than what is!
Everything from grapes, blueberries, strawberries and blackberries, to roses, dahlias, onions, apples and more.
Hazelnut Trees?
There were surprises along the way too. For instance, we never realized Oregon had such a massive concentration of hazelnut trees!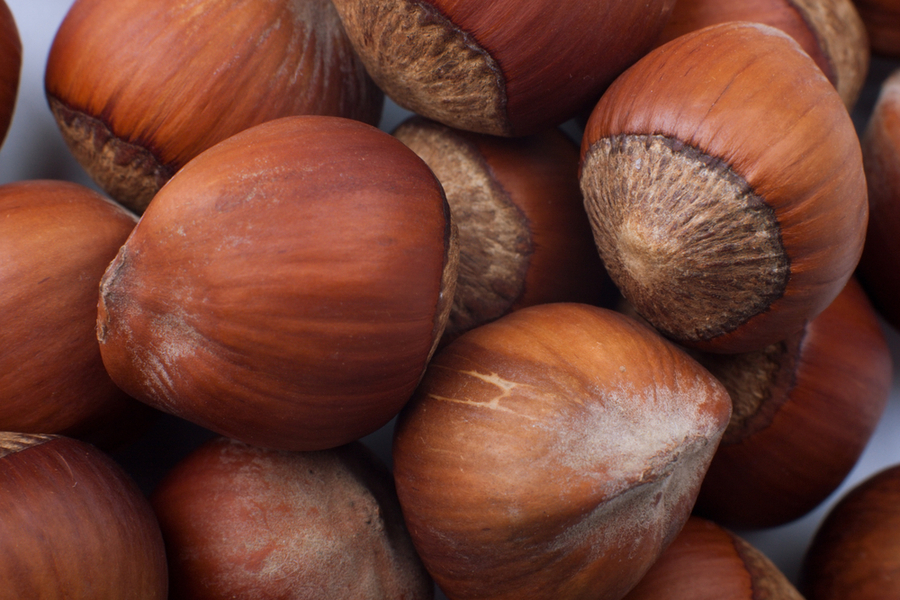 In fact, so much so, that 99% of the U.S. hazelnut production comes from the Beaver State. Who knew?!
A Little Pinot Noir At Willamette Valley Vineyards
But of course, there are those incredible vineyards to see as well.
The fertile, sloping soil is indeed perfect for growing grapes. So well in fact, that the Willamette Valley is now home to over 450 wineries within a 150 mile radius.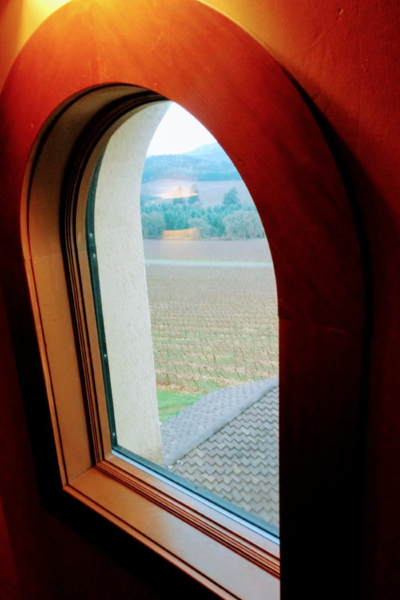 Without a doubt, the highlight of our day was a visit to Willamette Valley Vineyards.
Nestled in the surrounding hills in Turner, Oregon, Willamette Valley Vineyards is known for making great wine. In particular, Pinot Noir.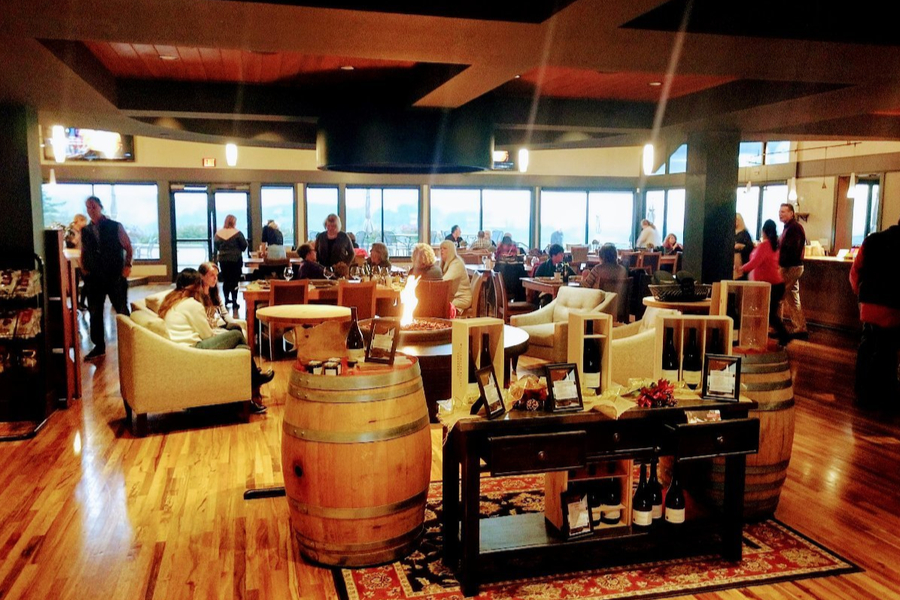 As we drove through the large gates and up to the tasting room (which seemed more like a tasting castle to us!), we were in awe of size and beauty of the entire grounds.
From Humble Beginnings…
The sprawling vineyard, first started back in 1983, has grown from humble beginnings. Founder Jim Bernau, unable to afford irrigation during his first year of operation, watered his first plantings of grapes by hand with 17 hoses strung together. Talk about passion!
And when it comes to the success of it all? One thing is for sure, our glass of their signature Estate Pinot Noir wine was spot on!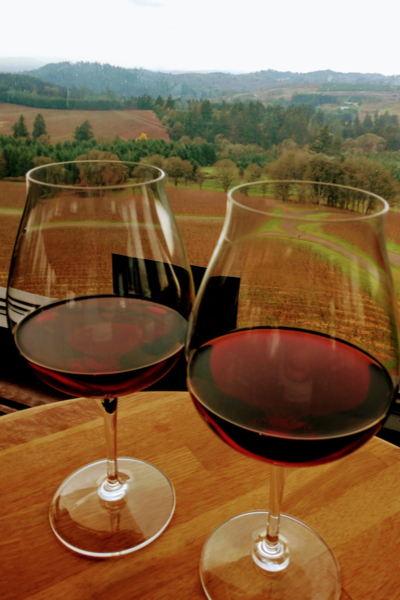 It certainly lived up to it's billing and then some. It is quite easy to see why they have been called "One of America's Great Pinot Noir Producers" by Wine Enthusiast.
And it was certainly was the perfect ending to a perfect day in Oregon's Wine Country. We have loved our time so far in Oregon, and with a few days still left in this beautiful state, we can't wait to see more.
Happy Traveling – Jim & Mary
CURRENT TRIP STATS
Day 71 of 365
States Visited: 11 / 50
National Parks / Monuments Visited : 10
Stayed In : Albany, Oregon
Miles Driven : 79.8
Total Trip Miles To Date : 7623.3
Total Gallons Used : 568.90
Biking Miles : 0
Biking Miles To Date : 133.0
Hiking Miles : 1.5
Hiking Miles To Date : 151.5
About Our Living Simple Tour
On September 9th, 2019, we set out in our NuCamp T@B 400 Teardrop Camper to travel to every state. You can check out all of our dates here : Dates for the States

You can follow along by signing up for our twice weekly email updates at the bottom of the page. You can also follow us on Facebook : Live Simple Tour Facebook and Instagram : Live Simple Now Instagram Page.