15
Nov
Now that we have been on the road for 68 days, we have added a few camper modifications to our original few to make our life easier and safer while we are on the road.
I
energy Apex Generator
One of the items that we find impossible to live without is our Ienergy Apex Generator. Although not a permanent camper modification, this power pack allows us to make coffee, toast, instant pot meals and more when we are without shore power.
When we decide to boondock (camping without power, water or sewer hookups), our camper does not allow us to plug into our standard 110 outlets. Although we can use our 12volt power, USB ports, and lights and t.v. when off-grid, it is not able to power the little things that make life easier.
Therefore, we use our battery operated generator to power our coffee pot first thing in the morning. And shortly thereafter, our toaster. It also easily generates enough power to allow us to make meals in our Instant Pot multi-cooker.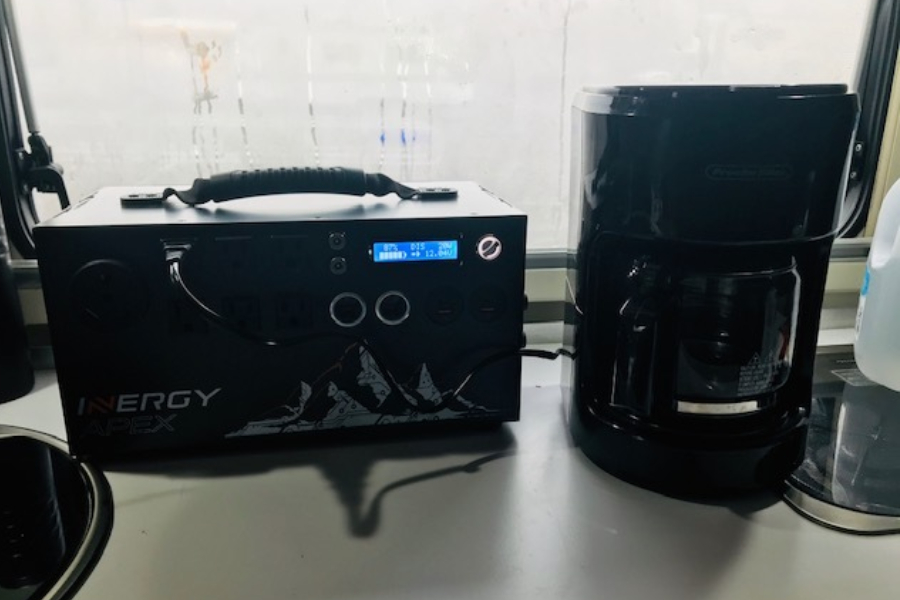 But most importantly, it is able to keep our computers charged for when we need to write our daily update for not only this website but also our three other websites:
We have had the Apex Generator with us since day one, and this is one modification that we would find difficult to live without.
Digital TV Antenna
The next simple, yet convenient camper modification that we have added since we have been on the road is an internal digital TV antenna.
We first experimented with TV antennas after attending the NuCamp Rally last June. Here is where hundreds of T@B and T@G owners gather at same campground for a week.
Some of the most important 'real-life' tips of living in a teardrop camper come from this group of experts.
From experienced traveling veterans to those who live in their campers full-time, we learned more in that week than we could have ever hoped for by reading manuals or watching you-tube videos.
This is where we also learned about expanding out television service while we travel around the country for an entire year.
Dish Network Satellite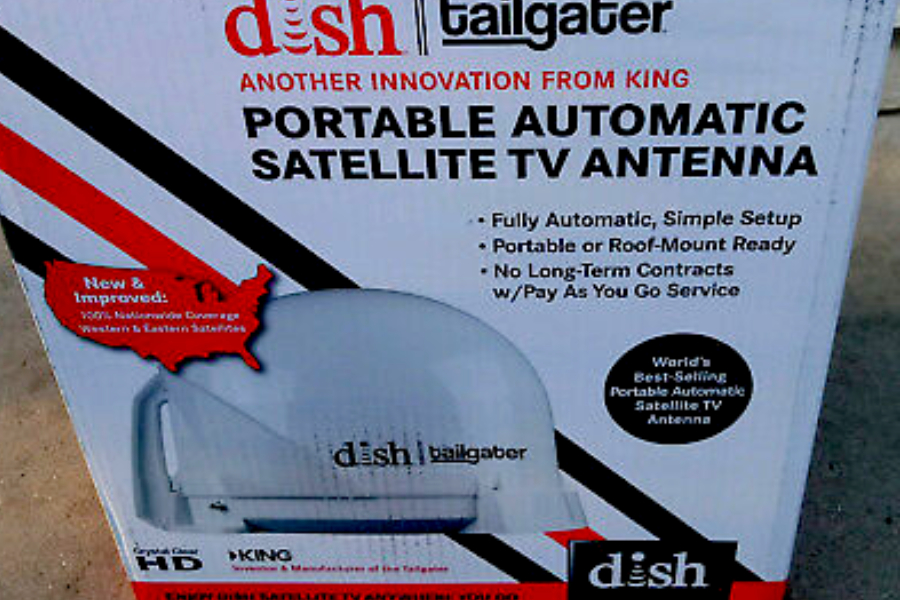 Yes, of course we could extend our home base satellite service and have an extra antenna to get most of the channels that we do at home.
But the cost of adding another satellite can be costly. This is especially true if you don't watch much television in general.
And that is exactly where we stand. We rarely watch television while we are in our camper. We are not true sitcom or drama show watchers. And the only time that we have television on is when we need to watch the local weather and when we go to bed at night.
And once in a great while, we will watch at game on tv while we work on our computers at the dinette table.
So when we attended the NuCamp rally last year, we began to ask the others what they did for basic television viewing.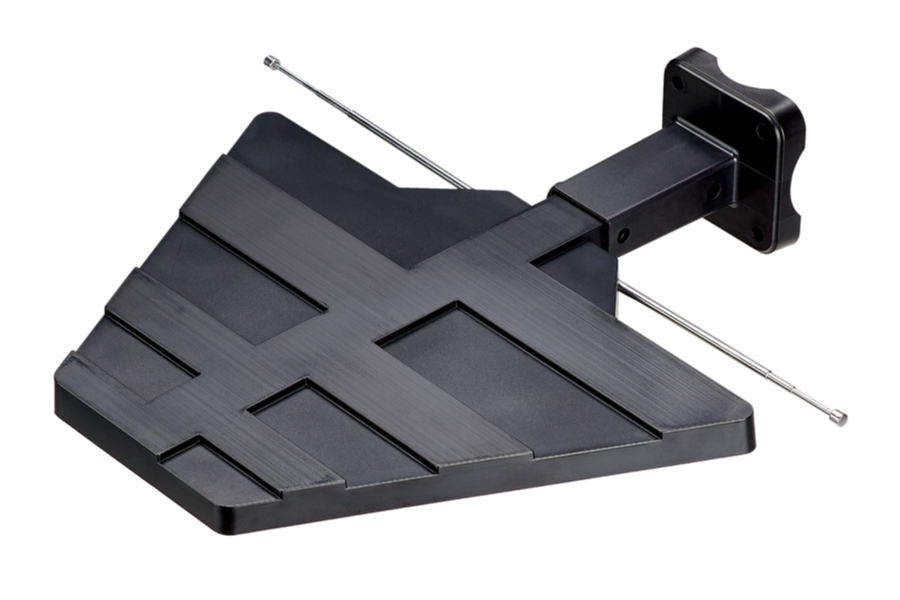 Although there were a wide variety of answers from using a paperclip as an antenna to purchasing expansive pole antennas, we finally decided what was best for our situation.
Outdoor Digital TV Antenna
Our first few weeks of camping was done with an external digital TV antenna. We hooked up the cable to the outlet box on the side of camper and placed the antenna somewhere on top or around the camper.
From the back of the starlight window to the top of the camper by the front door, this was a tedious process. And it was nearly impossible to do this in the cold weather.
So after a wind storm blew it to the ground and broke one of the retractable antennas, we decided we needed another solution.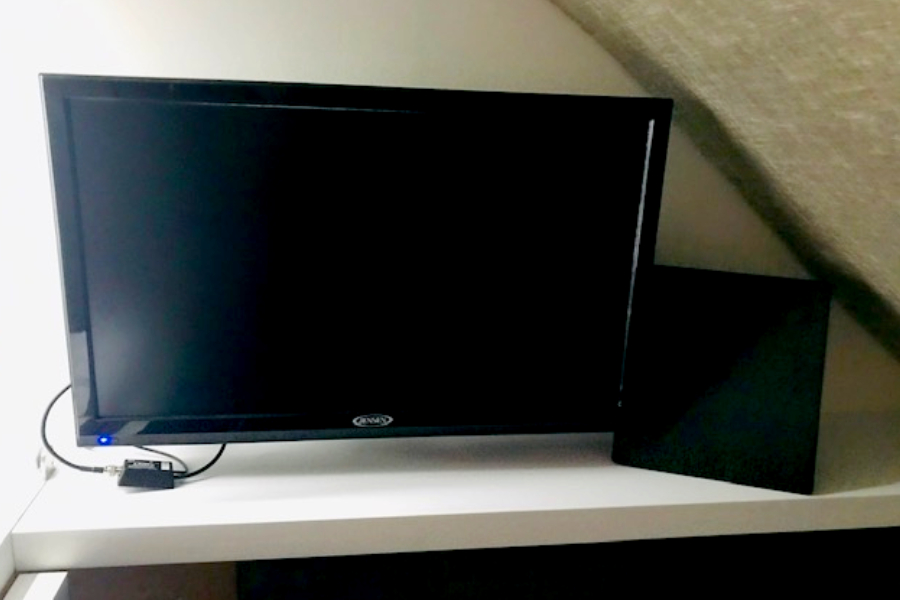 Internal Digital TV Antenna
Although not knowing how it would respond, we purchased an internal antenna for the camper. And after having it hooked up for a couple of weeks now, we are extremely happy with the purchase.
For around $30 dollars, we can hook the antenna up directly to the t.v. and get about double of the power of our previous antenna. Plus, we never have to step foot outside!
Now in even some remote places we can get a local television station and some additional stations that we can watch purely for entertainment.
Commando Hooks
This may sound super basic, but commando strips have made our top, must-have camper modifications list.
Although our teardrop camper has a ton of storage spaces in the cabinets and around the perimeter of the camper, we decided that we needed a few practical ways to store everyday items.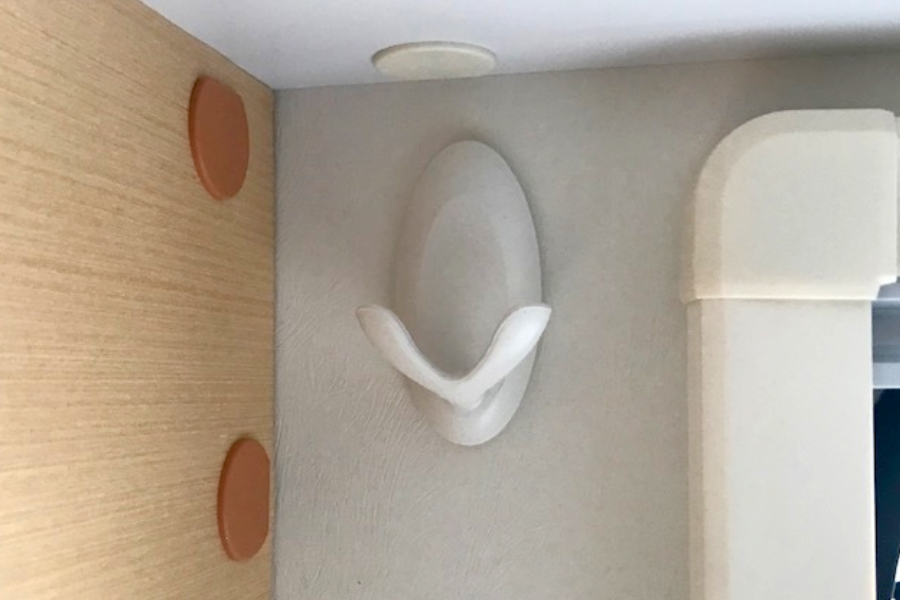 The most common items that we found that we needed a space for was for basic kitchen washcloths and towels.
So we decided to hang a few commando hooks on either side of the kitchenette window. A double hook on the right will hold the kitchen towels. And the one on the left, right above the kitchen sink, will hold the washcloths.
Prior to installing the commando strips we tried to keep the washcloth in the sink itself. However, with the lid closed, the washcloth never had time to dry out.
In addition, we have added an additional commando hook right inside the door. This is the perfect placement for our keys to the truck/camper. Now we are never looking for our keys as they have a permanent place. That is of course, if we remember to put them there!
Electrical Jack
And this week we are most excited about our newest camper modification -the electrical hitch jack.
Over the past 68 days we have probably hitched and unhitched our camper at least 45 times. And if you know anything about a camper, that requires a lot of rotational shoulder movement to crank the hitch up and down.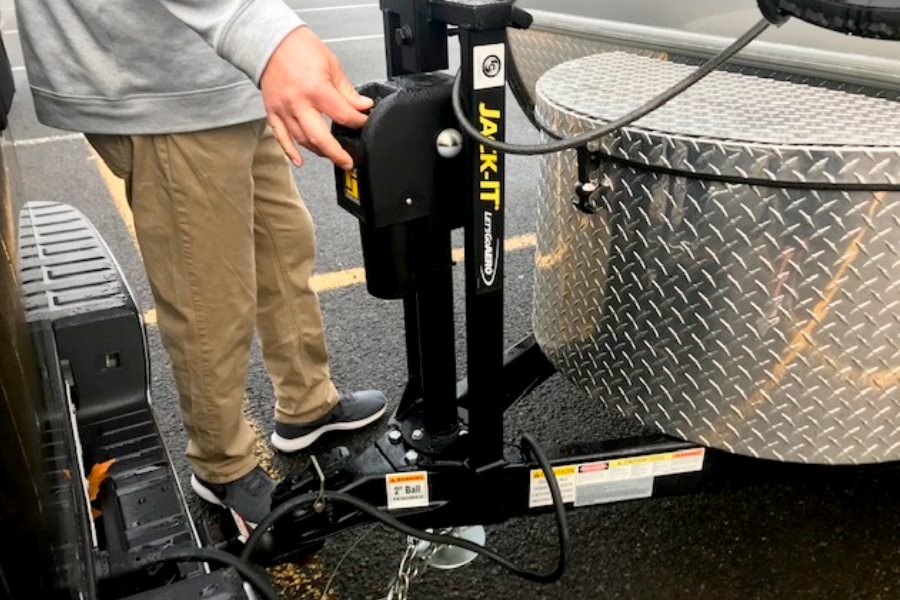 Knowing that we will be on the road for approximately 300 more days, we decided that an electric hitch jack would be worth the money.
So while we were on the Amtrak Train to Los Angeles and back, we decided it was the perfect time to have one installed.
And when we returned to pick up our camper from Apache Camping Center in Happy Valley, Oregon we couldn't have been more excited.
That means it will be even faster to unhitch and hitch the camper to the trailer! We are confident that this single camping modification is going to save us so much time and energy over the next several months as we travel around the country.
The Ring
And the final modification that we have made to the camper is that that we installed a security camera by the front door.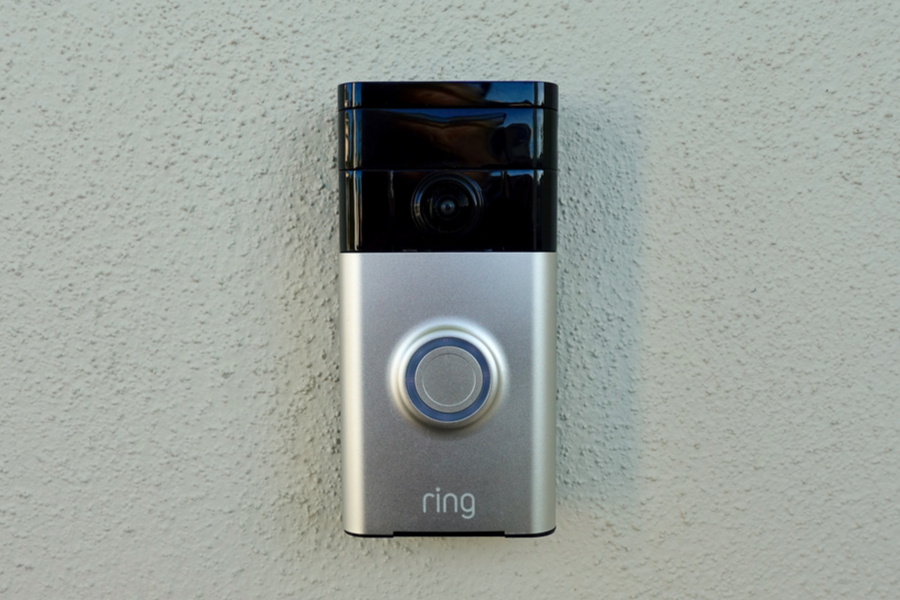 While we travel to every state and into unknown areas we thought it would be a smart idea to have a little view of outside the camper.
Every night as we close up our privacy curtains and we have no idea what is going on outside around us. And every time we hear a noise or a voice, our first instinct is to pull down the shades and take a peak.
However, now that we have the RING installed, we simply look at our phones to see who and what is around us.
Definitely a 'piece of mind' modification worth installing!
Now that we have added these modifications we look forward to continuing our trip with just a little more confidence and ease.
Happy Traveling! Jim and Mary
CURRENT TRIP STATS
Day 68 of 365
States Visited: 11 / 50
National Parks / Monuments Visited : 10
Stayed In : Happy Valley, Oregon
Miles Driven : 1.0
Total Trip Miles To Date : 7511.7
Total Gallons Used : 560.5
Biking Miles : 0
Biking Miles To Date : 133.0
Hiking Miles : 0
Hiking Miles To Date : 151.5
About Our Living Simple Tour
On September 9th, 2019, we set out in our NuCamp T@B 400 Teardrop Camper to travel to every state. You can check out all of our dates here: Dates for the States
Follow along by signing up for our twice weekly email updates at the bottom of the page. You can also follow us on Facebook : Live Simple Tour Facebook and Instagram : Live Simple Now Instagram Page.