09
Nov
Today we spent most of the morning in the city of Portland hanging out with some fellow Buckeyes.
As many of you know, we are from the state of Ohio. And yes, although we love college football in general, we are also Ohio State Football fans.
And today, we decided to join the Portland Ohio State Alumni Club to watch the Buckeyes take on Maryland.
An Early Start to the Day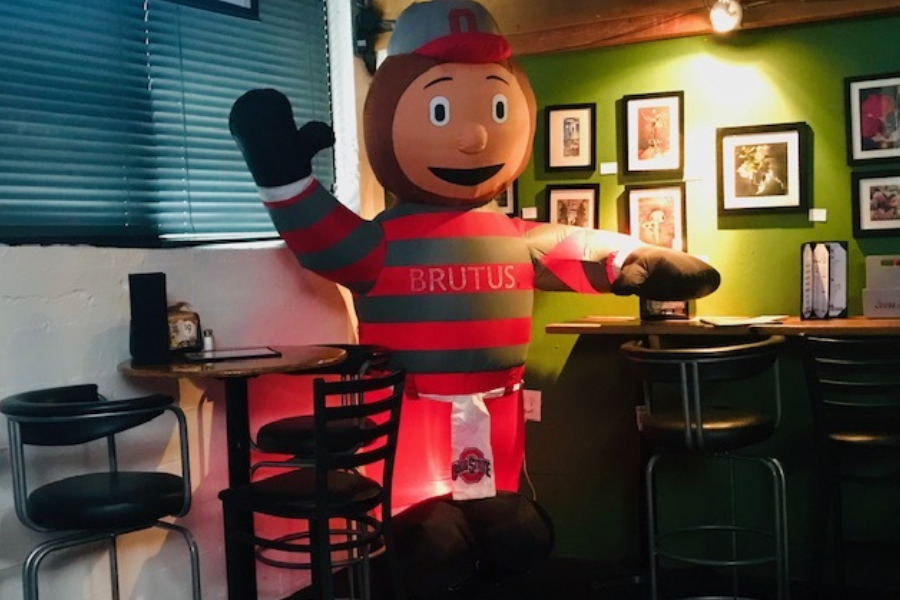 But that required us to get an early start.
In fact, this is the first time in 62 days that we have actually set an alarm clock.
Because the game had a kickoff time of 12 p.m. E.S.T. that meant that the game would start at 9 a.m. Pacific time.
With us waking up on the coast of Oregon this morning, we knew we had at least an hour and 30 minute drive to the city.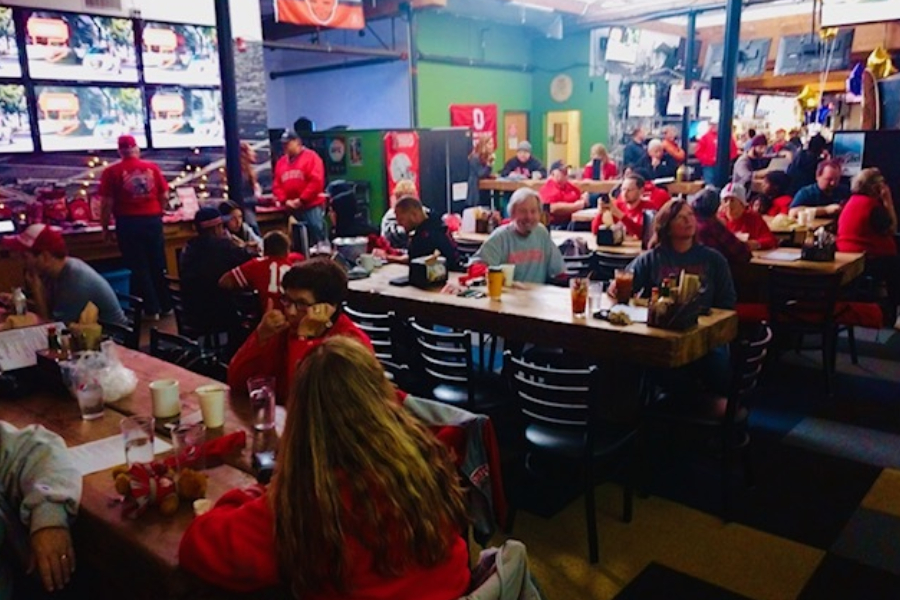 That meant we had to get up, unhook our utilities and pack everything up and be on the road by 6:45 a.m.
But as soon as we turned down the road to the Ladd Taproom in SE Portland, we knew that the early morning trip was well worth it.
In fact, before we even made it down the end of the road to park, we were greeted by a few Buckeyes that were waiting for the doors to open.
They helped us park our truck and trailer on the street and welcomed us to come inside and enjoy the festivities.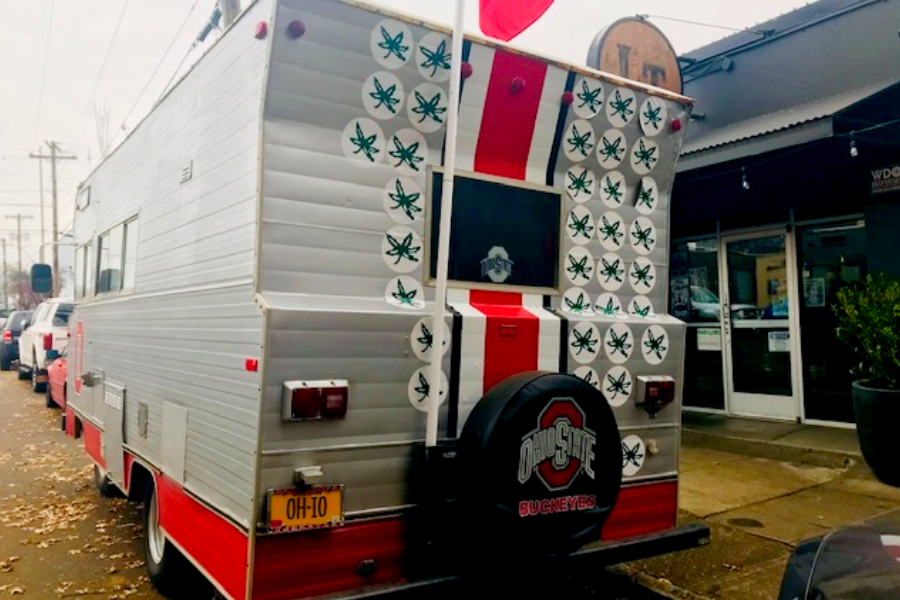 Within minutes we were talking to various members of the club about the cities around Ohio that they had previously lived.
There were stories about their time spent in Ohio, their families that may or may not still be living there, and of course, the time spent on Ohio State's campus.
And we even found a new friend that used to live within 15 minutes of our home back in Ohio.
The Portland Buckeyes
We thoroughly enjoyed the camaraderie of cheering on the Ohio State football team with fellow Buckeyes.
And we also participated in their game day raffle where when the Buckeyes score, 'Buckeye Bob' reads off 1-2 winning tickets. The winner then can pick out a 'Buckeye' item on the raffle table.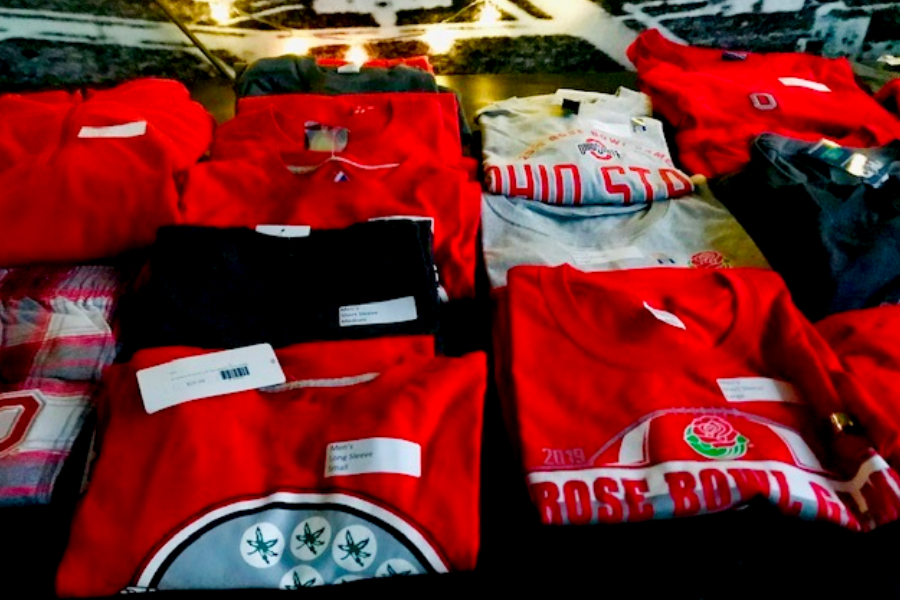 The money raised goes to various causes including providing scholarships for students who are interested in attending Ohio State.
And for those not interested in attending game watching parties, they have more to offer.
From golf outings to wine tasting events, the club looks at various ways to get both old and new members involved.
We appreciated the hospitality and the kindness of total strangers treating us like family while were in town. It is always nice to feel like you are at home, even if you are over 2,000 miles away.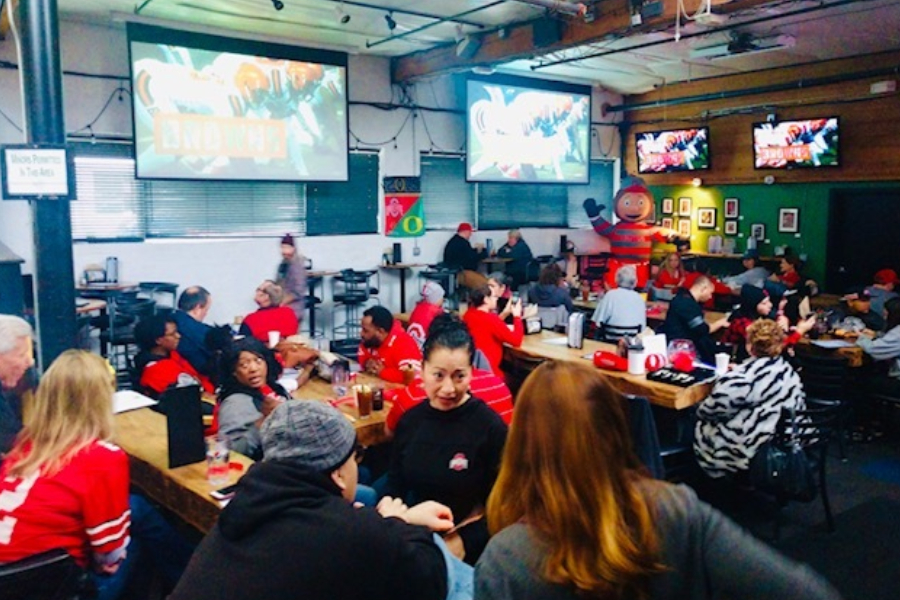 And to support such a great cause we are now the newest members of the Portland Buckeye Club!
Who knows, maybe we will be back next Saturday!
CURRENT TRIP STATS
Day 62 of 365
States Visited: 10 / 50
National Parks / Monuments Visited : 10
Stayed In : Portland, Oregon
Miles Driven : 85.8
Total Trip Miles To Date : 7490.2
Total Gallons Used : 558.97
Biking Miles : 0
Biking Miles To Date : 133.0
Hiking Miles : 0
Hiking Miles To Date : 147.9
About Our Living Simple Tour
On September 9th, 2019, we set out in our NuCamp T@B 400 Teardrop Camper to travel to every state. You can check out all of our dates here : Dates for the States

Follow along by signing up for our twice weekly email updates at the bottom of the page. You can also follow us on Facebook : Live Simple Tour Facebook and Instagram : Live Simple Now Instagram Page.