20
Oct
Since we have been on the road for 42 days now, one of the most frequently asked questions is how are we cooking in our camper and what meals do we prepare while on the road.
And I have to be honest, we have changed very little about how we cook while traveling across the country.
Ever since I purchased my first Instant Pot Multi-Cooker (Affiliate Product Link Here) several years back, I have rarely used my oven or stove.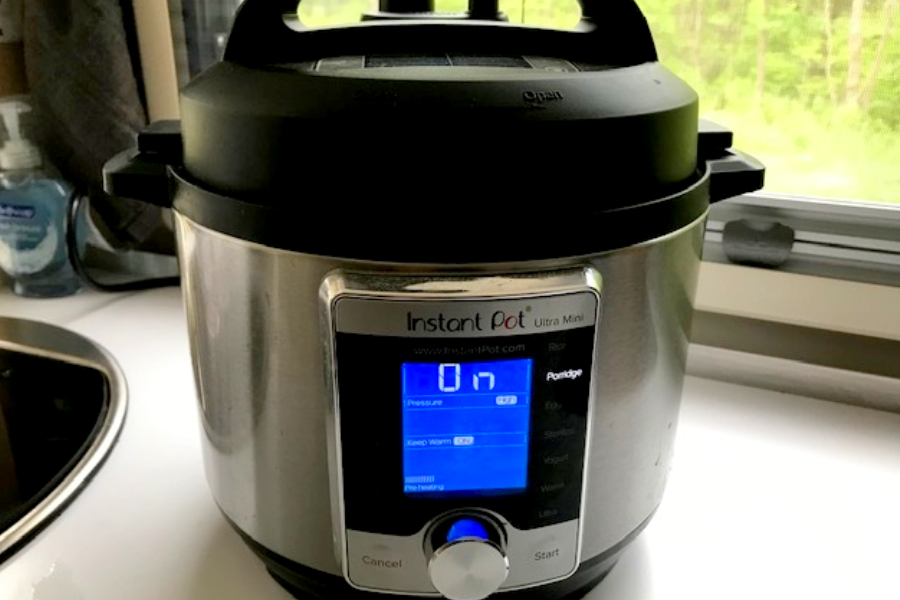 For those that aren't familiar with the Instant Pot, let me give you a brief explanation of what it can do.
Cooking With An Instant Pot Multi-Cooker
Although it has several functions, one of the most popular uses is pressure cooking.
You can make recipes that typically take all day to break down in a slow cooker and make them in minutes.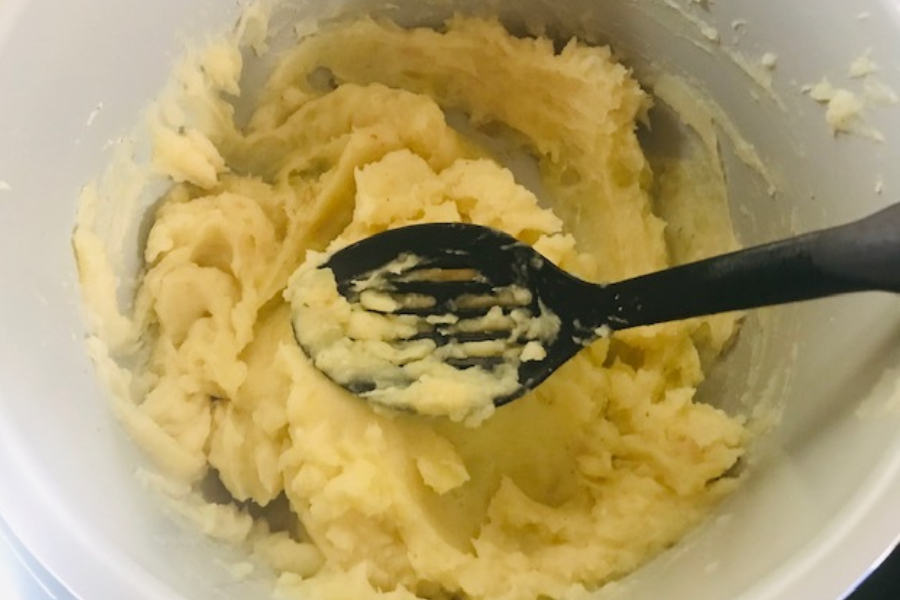 And that is a huge advantage when you are cooking in a camper. Because we are traveling on the road, it would nearly be impossible to use the slow cooker unless we are at a campground for a couple of days.
However, the Instant Pot allows us to enjoy meals such as a homemade Pot Roast or a Whole Roasted Chicken without it needing to be cooked all day.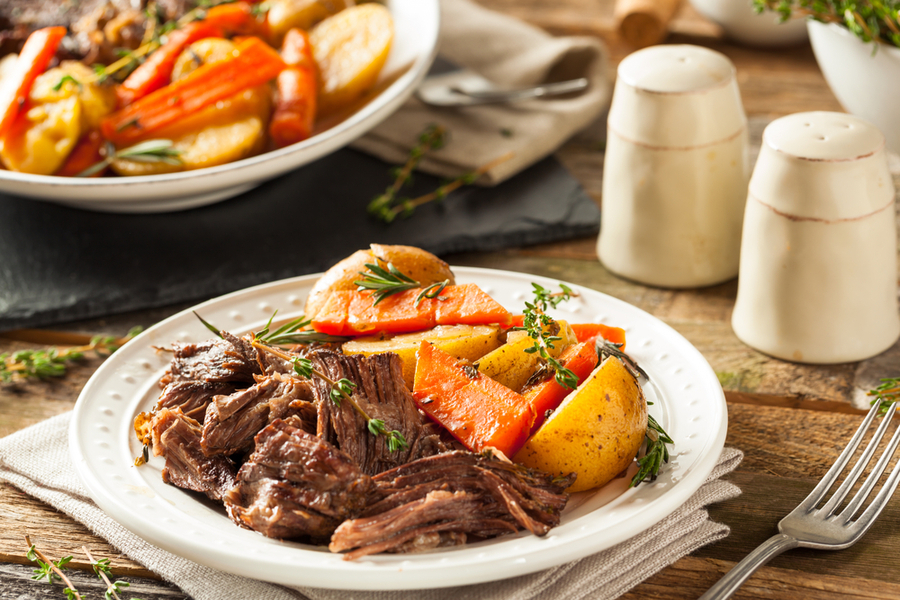 Not to mention that the other functions on the Instant Pot allow us to make other quick and easy meals.
For example, we can use the Saute function to brown ground beef. With that we can make anything from Sloppy Joes to Tacos in minutes.
And because we brought our Ninja Foodi (Affiliate Product Link Here) with us as well, we can use the Air Crisp function to make all sorts of 'fried' and 'baked' goods. And I have to tell you that sharing our hot cinnamon rolls with fellow campers was a huge hit!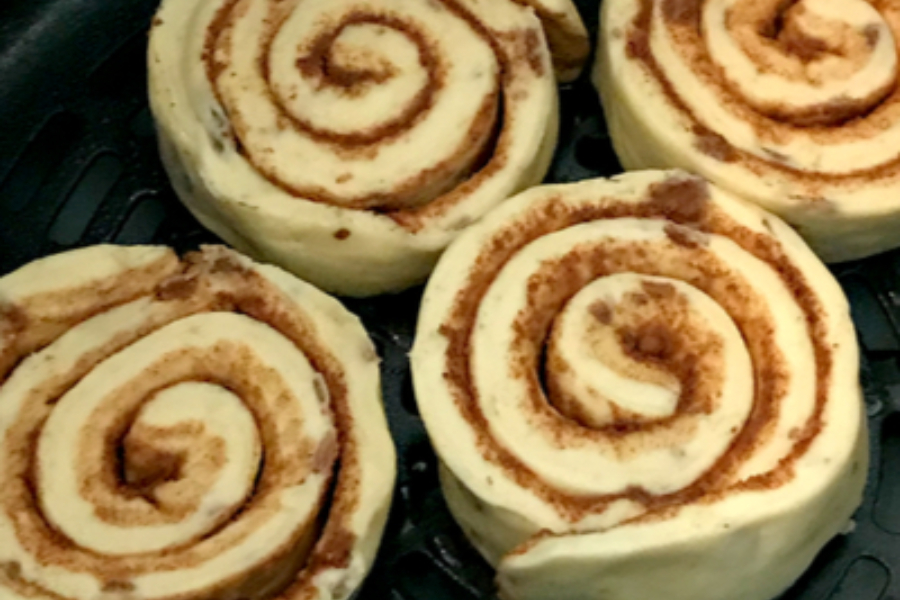 Stove Top Cooking
However, when we are camping without external power, we most often turn to other methods of cooking.
Although we can use our Ienergy Generator to plug in our Instant Pot, we typically use the power for our coffee maker, toaster, hair dryer and more.
Therefore, when we are boondocking we often use or burners inside the camper.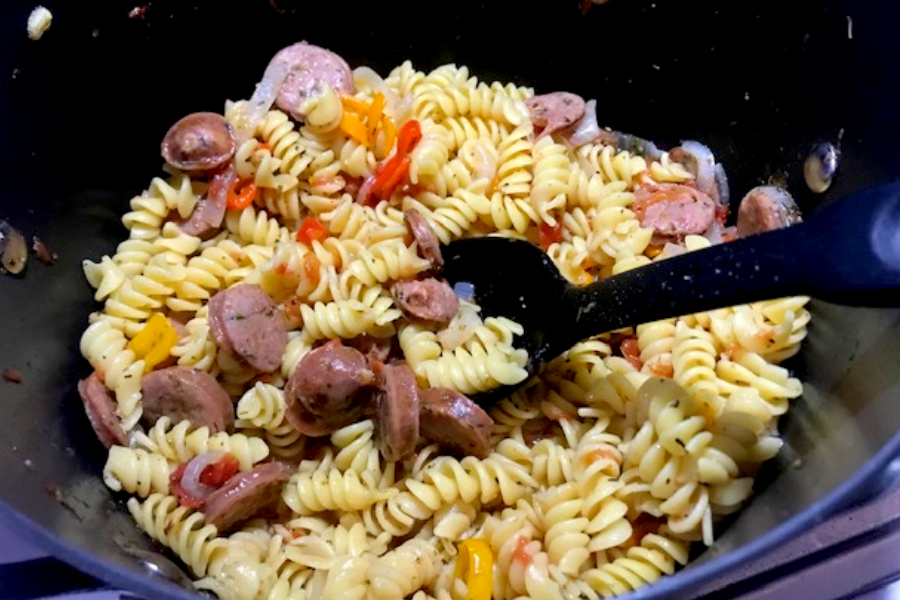 In our T@B 400 we have two gas burners that we can use to cook. If the weather is too cold or rainy we will pull out our skillet and make eggs, bacon and home fries for breakfast.
Then for lunch we turn them back on to heat up leftovers, such as soups and casseroles.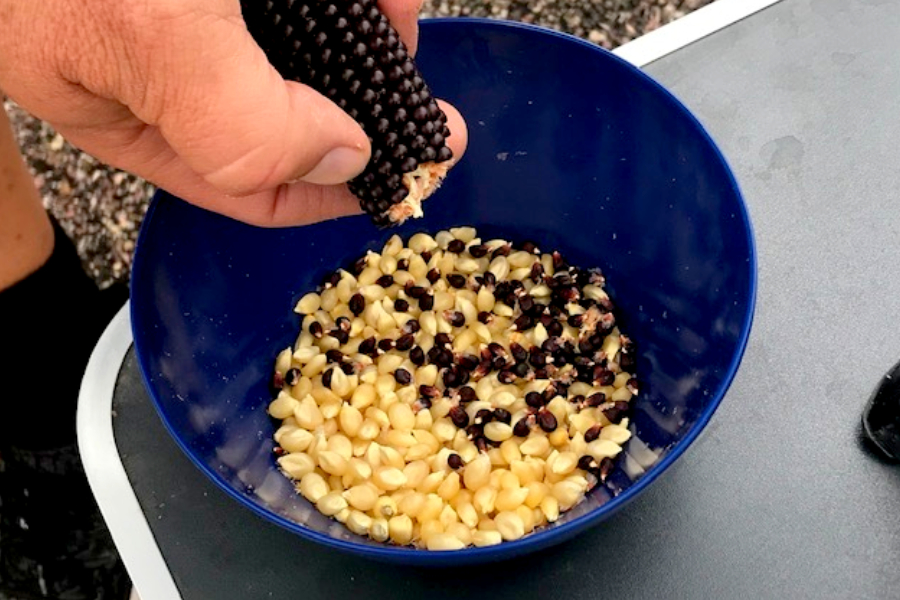 And we have even carried on making our favorite snack while cooking in our camper! Before we left for our trip, we loaded up several of our cobs of popcorn that we grew in our garden.
Although we have to make smaller batches, we still carry on the tradition of making popcorn in the evening for a healthy snack right on our stove.
Outdoor Cooking
But one of our favorite ways to cook while camping is outdoors. Although as of day 42, we have had only a few opportunities to do so, we are looking forward to doing much more of it as we continue to travel in warmer weather.
When given the opportunity we jump at the chance to use or cast iron skillet or cauldron over a campground firepit.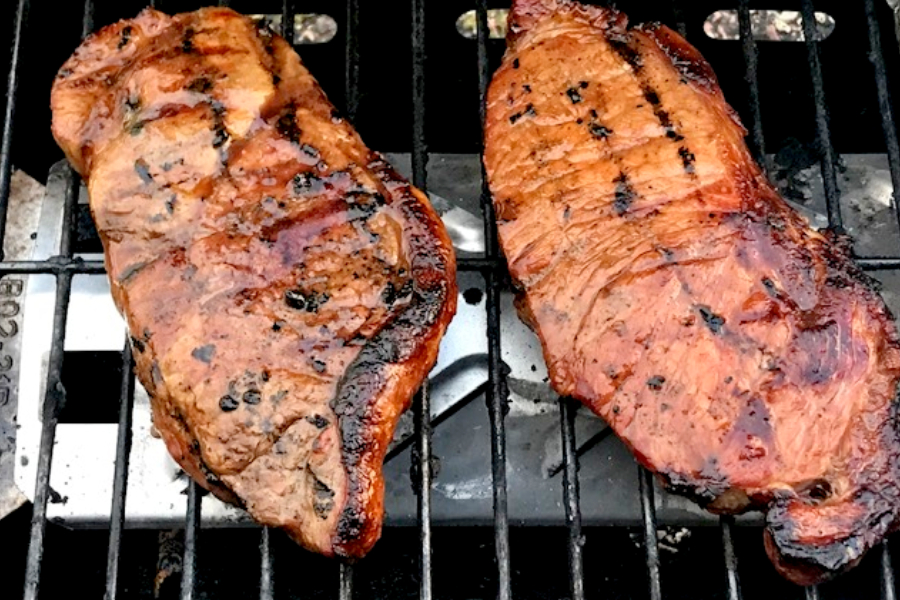 And when that is not available, we turn to our fold-able campfire propane grill (Affiliate Product Link Here).
I will never forget the night when we were boondocking at Little Moreau State Recreation Are. We pulled out our grill and made marinated steaks and diced potatoes for dinner.
One of the best homemade dinners that we have had on the road thus far. But I think the view helped too!
Happy Traveling! – Jim and Mary
CURRENT TRIP STATS
Day 42 of 365
States Visited 7 / 50
National Parks / Monuments Visited : 9
Stayed In : Midvale, Utah
Miles Driven : 37
Total Trip Miles To Date : 5549.9
Total Gallons Used : 411.10
Biking Miles : 0
Biking Miles To Date : 109.6
Hiking Miles : 1.2
Hiking Miles To Date : 114.0
About Our Living Simple Tour
On September 9th, 2019, we set out in our NuCamp T@B 400 Teardrop Camper to travel to every state. You can check out all of our dates here : Dates for the States

Follow along by signing up for our twice weekly email updates at the bottom of the page. You can also follow us on Facebook : Live Simple Tour Facebook and Instagram : Live Simple Now Instagram Page.