13
Oct
As we prepare to move to the western edge of Colorado for the next few days, we spent our final day in Denver enjoying a few of their many incredible hiking and biking trails, and taking in a Denver Broncos game downtown.
The weather today was almost too good to be true. With bright sun and temperatures in the mid 70's, it was a perfect time to enjoy the outdoors.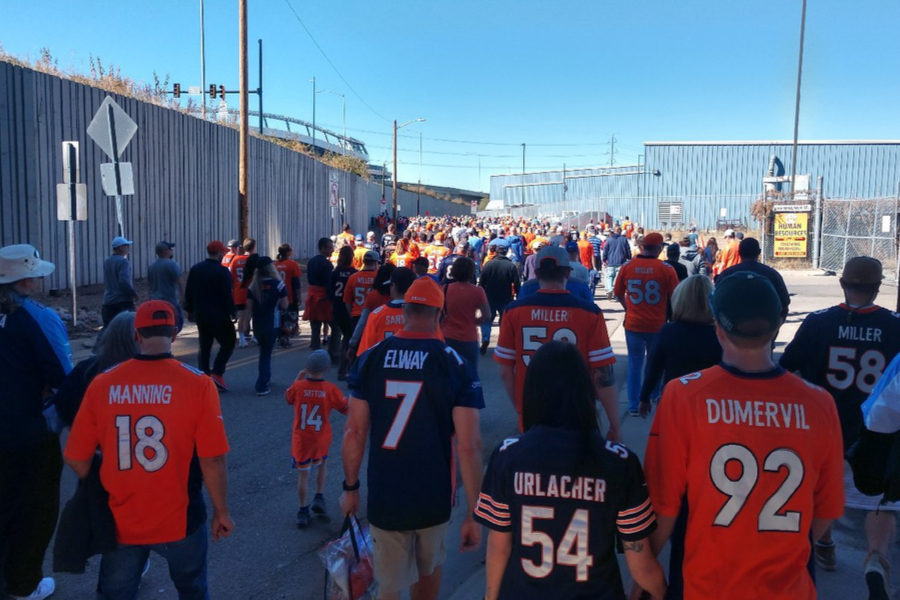 And outdoors is certainly where we were today – from start to finish!
Denver's Biking and Hiking Trails
There is always at least one thing that surprises us about every new area we visit. And for the area surrounding Denver, there are actually a couple.
We were both absolutely amazed at how bike friendly and trail friendly this entire region is. In fact, it is nearly impossible to not find a bike or hiking trail as you head anywhere around the area.
Even better, it is awesome to see how many locals use them to their fullest potential.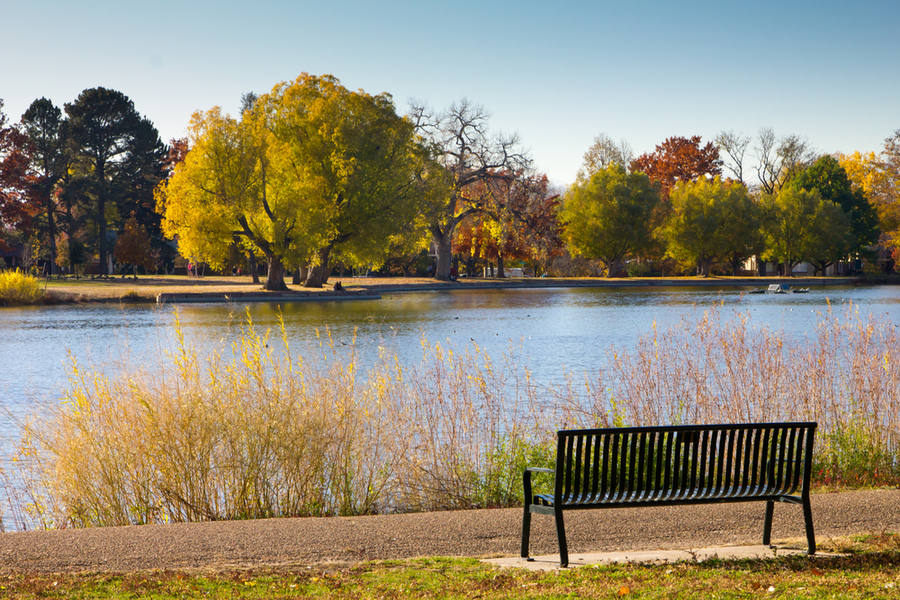 As we rode in the early morning on the trails around Prospect Park in Wheat Ridge, it was unbelievable to see how many other early risers were out as well.
With the beautiful Colorado skies and mountains as a backdrop, it certainly made for a great ride.
I think we could have continued on for hours more, but since the Broncos happened to be in town, we thought we would take an afternoon "break" and head down to the game.
Taking In A Denver Broncos Game
If there is one other thing that really surprised us about the Denver area, it is the impressiveness of their transportation system.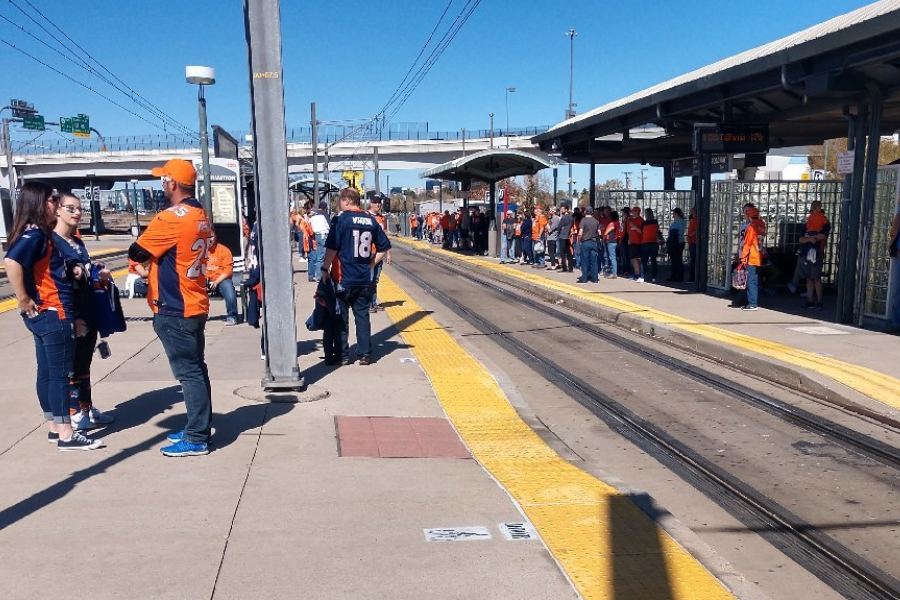 We loved using it earlier in the week to see the city, and decided to use it again today to head downtown to the game.
And, it wasn't just us that had that idea! The trains were loaded with Bronco fans, turning the rail cars into a sea of orange. It was really a sight to see so many fans using such a great system.
The best part of all, no hassles of parking, driving, or worrying about a long walk to the gates. It is really great to see a city that "gets" it.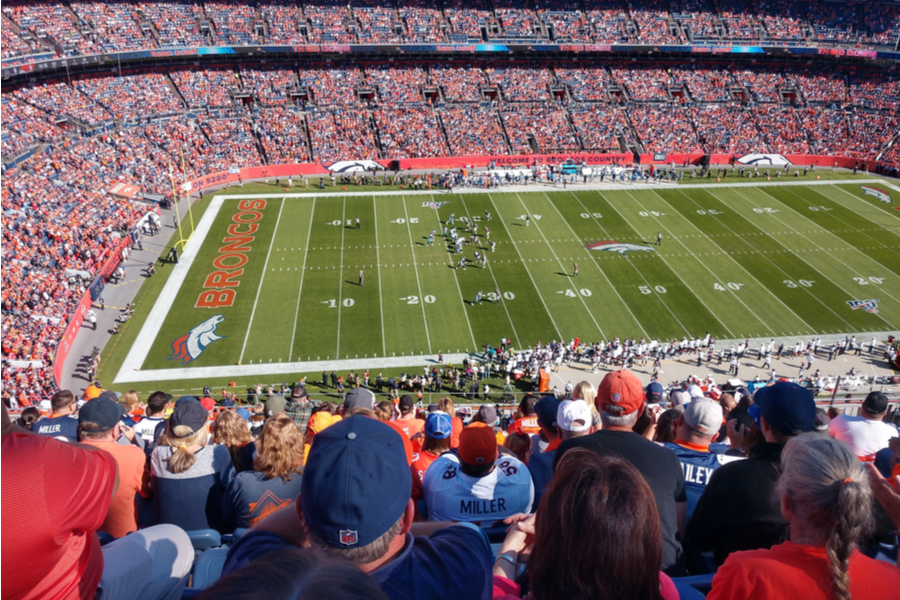 So how was the game?
Bronco fans love their team, and with the stadium packed, it made for a great game to watch. And a very lively and fun trip home on the trains after a big win!
Ending The Evening In Littleton
We spent last night in the Littleton area, and of course, there was another beautiful trail just a few steps from our location.
We ended the day with a little 2 mile hike, trying our best to soak in the incredible weather and sun up until the very end.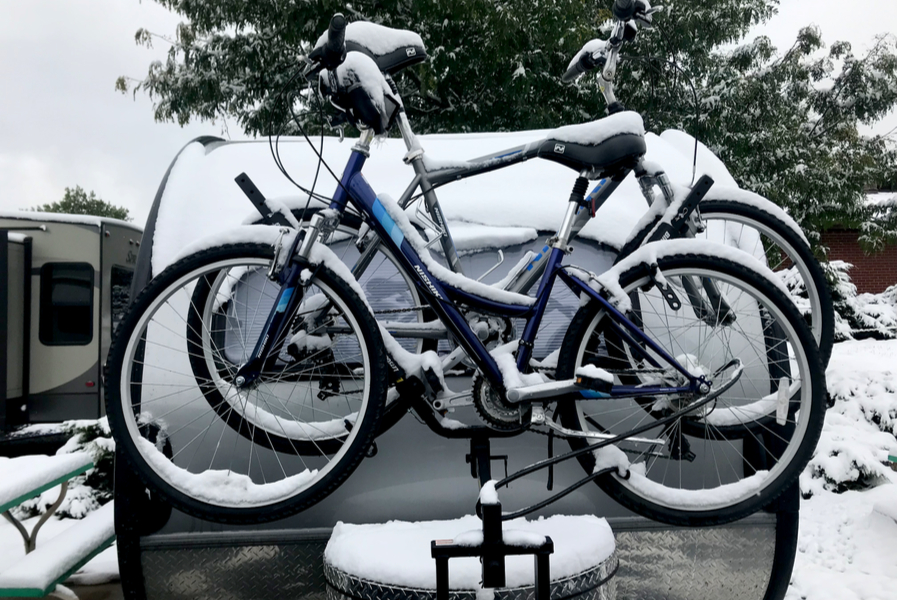 And now it's on Silt and Grand Junction. Our last few days in Colorado will take us through the more of the rural side of a state we have found to be nothing short of breathtaking.
From the Rocky Mountain National Park, Pike's Peak, to Boulder, Colorado Springs, Estes Park and Denver, we have loved Colorado!
Here's to the final few days in Colorado, and on to Utah! Happy Traveling – Jim and Mary
CURRENT TRIP STATS
Day 35 of 365
States Visited 6 / 50
National Parks / Monuments Visited : 7
Stayed In : Littleton, Colorado
Miles Driven : 45.5
Total Trip Miles To Date : 4692.7
Total Gallons Used : 350.20
Biking Miles : 7.5
Biking Miles To Date : 95.1
Hiking Miles : 4.5
Hiking Miles To Date : 93.9
About Our Living Simple Tour
On September 9th, 2019, we set out in our NuCamp T@B 400 Teardrop Camper to travel to every state. You can check out all of our dates here : Dates for the States

You can follow along by signing up for our twice weekly email updates at the bottom of the page. You can also follow us on Facebook : Live Simple Tour Facebook and Instagram : Live Simple Now Instagram Page.