Day 23 brought us our first actual snowflakes of the trip, and made us extremely happy we chose to visit DanWalt Gardens on Day 22, when the sun was still shining!
Waking Up To A Bit Of Snow…
Although we were able to miss the big snow that fell in western Montana, we didn't quite escape it altogether.
As we woke up early Tuesday morning, the truck and camper were both sporting a dusting of light snow.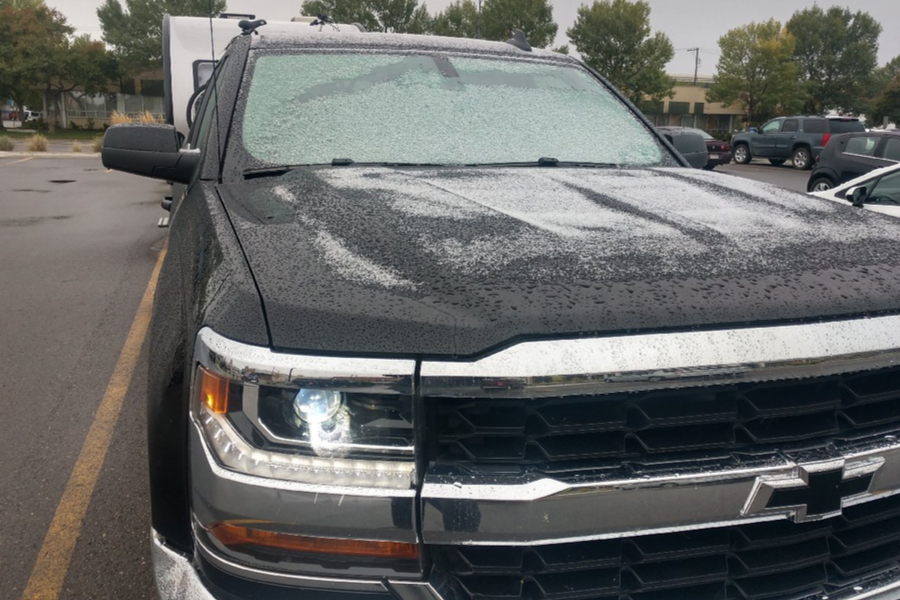 It's funny to think that we are 1652 miles from our home in Ohio, where Autumn should be starting to bring on the first frost of the year. Yet, we are in the cold and snow, and Ohio is in the midst of an unusual late-season heat wave into the 90's!
You just never know with Mother Nature.
The Beauty of DanWalt Gardens – A Billings Treasure
We mentioned this a little in yesterday's update, but really wanted to give it it's due with today's update.
One of our most enjoyable things to do on this trip is visit gardens of all types and kinds. As two people who love to garden and write all about it, we can never get enough.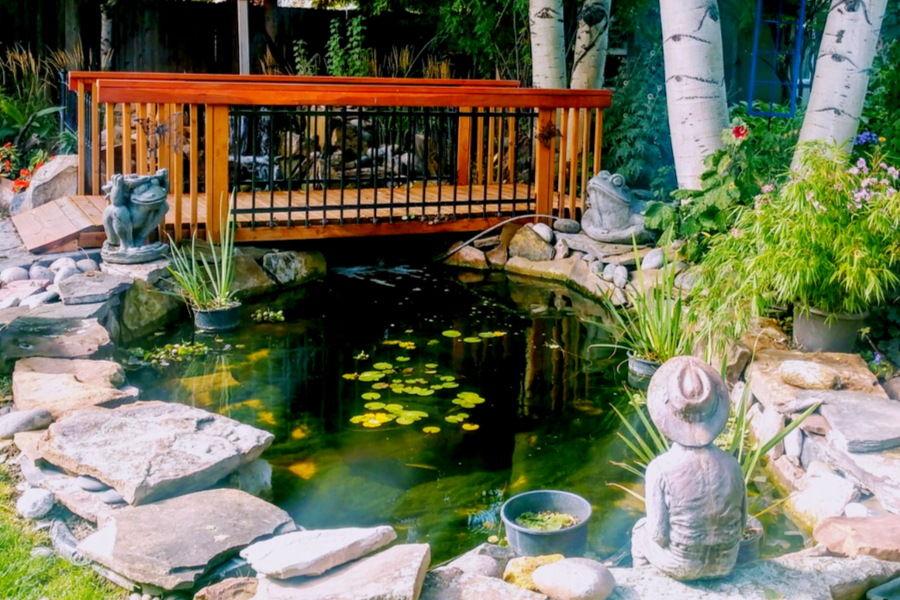 We are always looking for new inspiration for our own garden and landscape at home. In addition, we are always looking for gardens to feature on our This Is My Garden Site too. (In fact, DanWalt will be an upcoming feature article on our TIMG website)
One thing is for sure, this trip is giving us a great chance for both!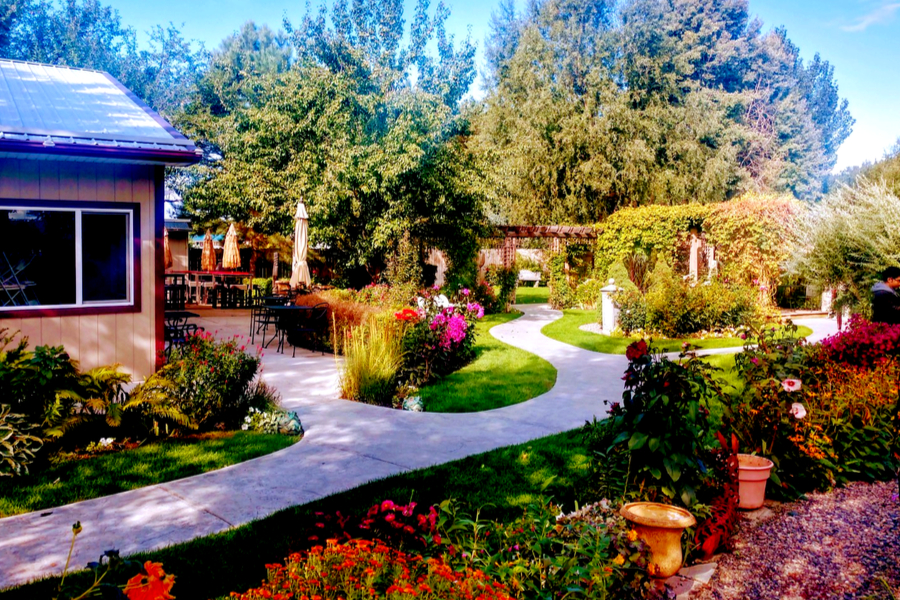 From city gardens, to botanical, community and private gardens, this country is filled with so many flowering treasures.
And after strolling through the grounds of DanWalt Gardens, it is certainly one of them!
The History Of DanWalt
Situated on the south side of Billings, the gardens at DanWalt are filled with thousands of annuals, perennials and hanging baskets. And even a chicken coop too!
The garden was started by two gentleman back in the mid-90's who simply began to grow vegetables and flowers in their backyard. And yes, they were named Dan and Walt!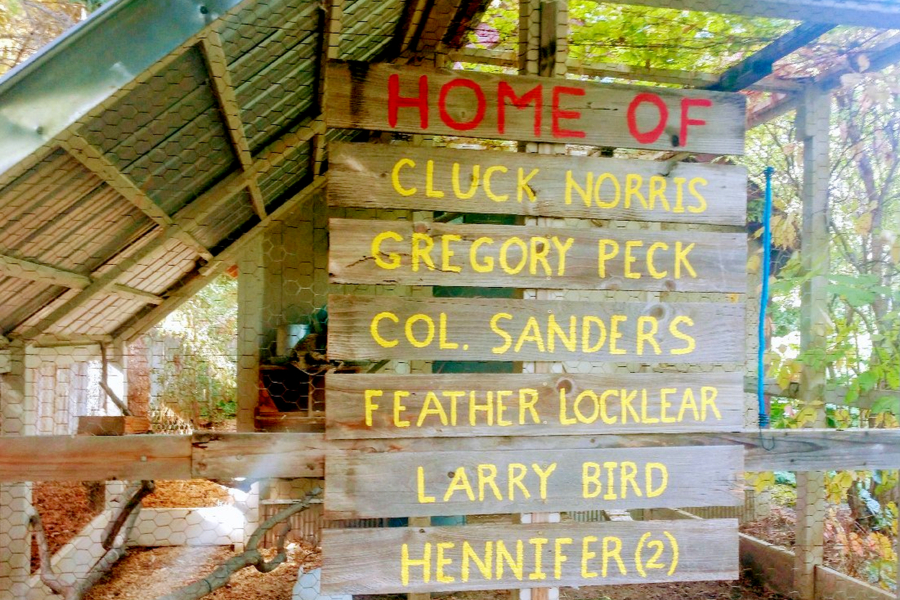 After hosting a local benefit dinner party on their beautiful grounds one weekend, they began to get requests for more events. And from there, it took off.
Now the venue is home to weddings and events, and even includes an outdoor bar, pavilion, and a commercial service kitchen.
A few years back, Dan and Walt decided to step back, and the gardens have continued to flourish and grow under new ownership.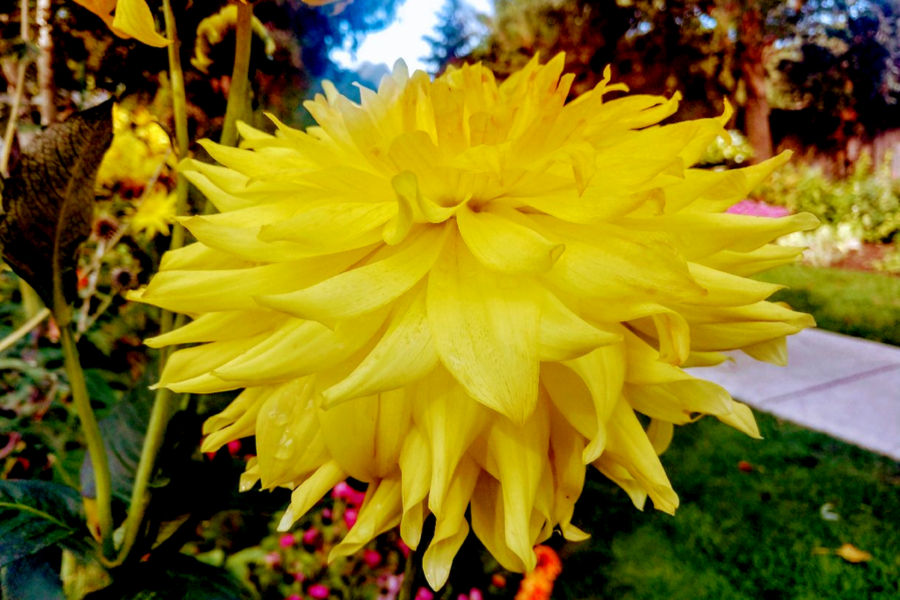 We actually ran into one of the new owners, Clint, while walking about. And you can certainly tell how proud he is of the property, and the history of the gardens.
Tomorrow, the weather is supposed to finally clear and warm a bit, and it should be a great day for hiking and biking along the Yellowstone River!
After all, we need to get some Montana biking miles in. Happy travelling! Jim and Mary.
CURRENT TRIP STATS
Day 23 of 365
States Visited 4 / 50
National Parks / Monuments Visited : 4
Stayed In : Billings, Montana
Miles Driven : 43.5
Total Trip Miles To Date : 3333.5
Total Gallons Used : 248.7
Biking Miles : 0
Biking Miles To Date : 71.3
Hiking Miles : 1.25
Hiking Miles To Date : 51.45