It might be a bit cold here, but that certainly wasn't going to stop us from hiking the Rimrocks in Billings, Montana today.
Although there is as much as 5 feet of snow to the west of us in Montana, the Billings area is snow-free for now.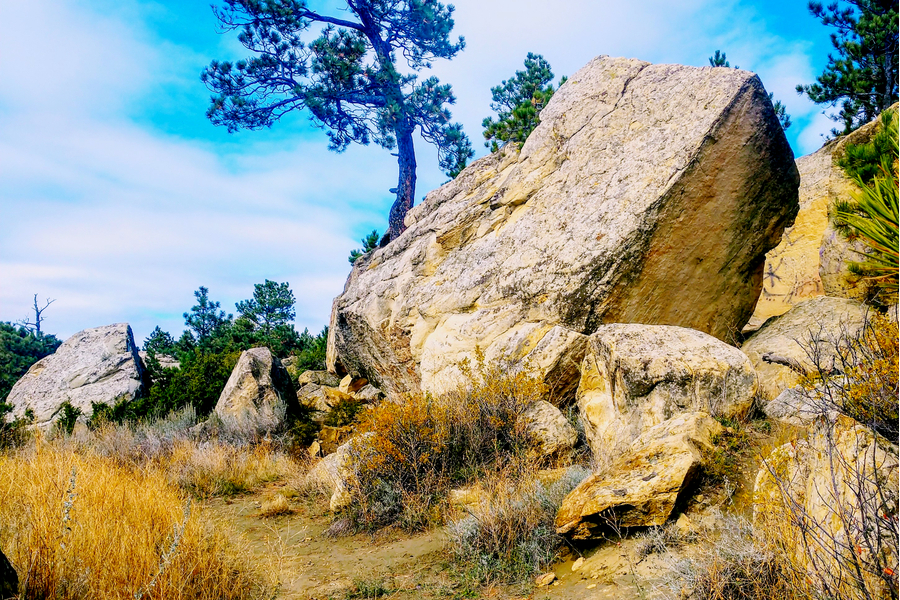 In fact, the crisp cold air today felt amazing as we hiked along a beautiful trail at Zimmerman Park on the edge of Billings.
So good in fact, that we went for 8.1 miles. And guess what? We are feeling certainly feeling it in our legs tonight!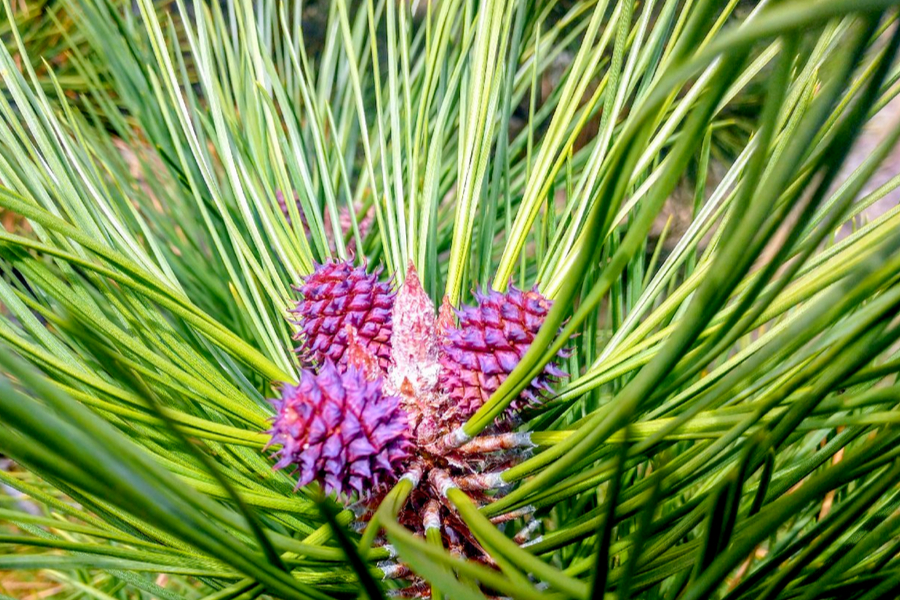 Hiking The Rimrocks On The Zimmerman Park Trail
The Zimmerman Park trail runs along an area known as the Rimrocks in Billings.
The sandstone bluffs that surround the city and make up the Rimrocks are thought to be at least 70 million years old. About as old, coincidentally, as we feel tonight after hiking them! 🙂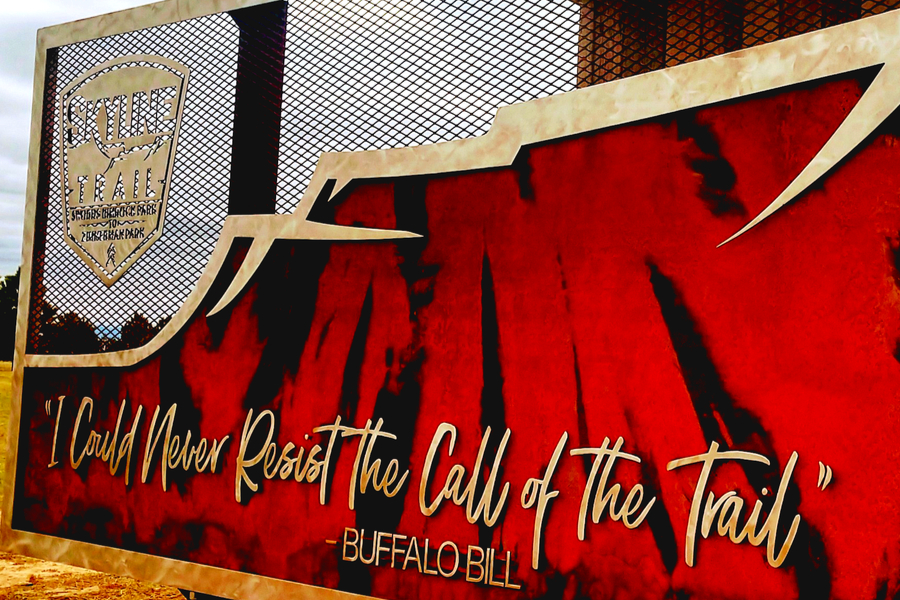 All joking aside, it was actually an amazing hike and a great day. All along the trail, there are hundreds of little rock outcroppings that overlook the city below.
And each one gave a different view and perspective of the city and landscape that stretched beneath us. It was a great mix of open trail walking, combined with a bit of rock climbing as well.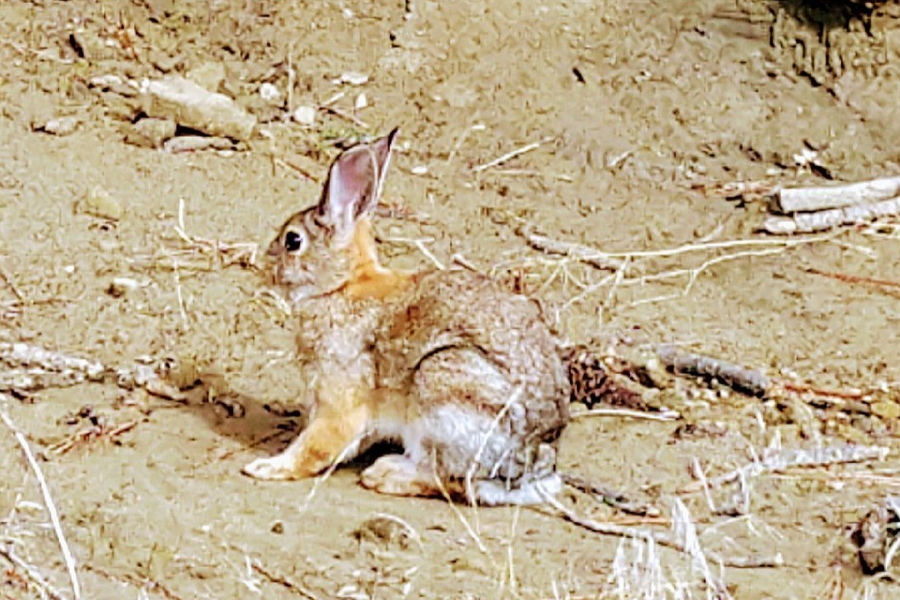 More To See In Billings…
I love days like today. When you get on a trail and you simply want to keep going and going. The cool air keeps you refreshed, and you never know what you will find around the next bend, or when you climb over the next rock.
Billings actually has quite a few hiking opportunities, and we hope to be able to see a few more before we head out.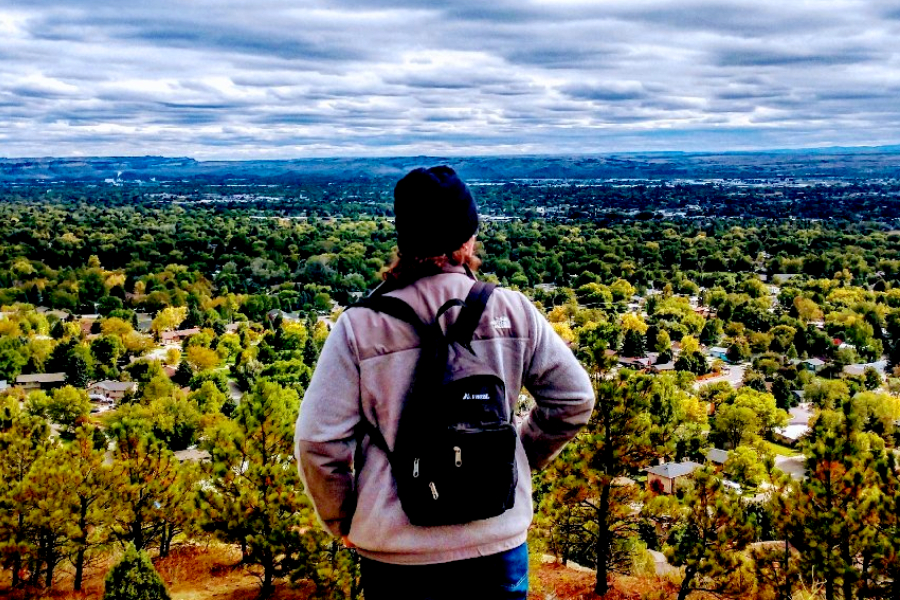 One thing is for sure, we both can see why they call Montana "Big Sky Country." You really can see for miles and miles, and it is all beautiful.
Speaking of beautiful, we also had the incredible fortune of visiting a hidden garden gem in Billings called DanWalt Gardens.
But it's time for a little resting up tonight – so we will cover that in full detail with tomorrow's daily update!
You can check out more on Billings and the surrounding areas at Visitbillings.com. And as always, if you have suggestions for us to see when we are in your neck of the woods – be sure to email us and let us know!
Happy Traveling! – Jim and Mary
CURRENT TRIP STATS
Day 22 of 365
States Visited 4 / 50
National Parks / Monuments Visited : 4
Stayed In : Billings, Montana
Miles Driven : 20
Total Trip Miles To Date : 3290
Total Gallons Used : 243.35
Biking Miles : 0
Biking Miles To Date : 71.3
Hiking Miles : 8.1
Hiking Miles To Date : 50.2
About Our Living Simple Tour
On September 9th, 2019, we set out in our NuCamp T@B 400 Teardrop Camper to travel to every state. You can check out all of our dates here : Dates for the States

You can follow along by signing up for our twice weekly email updates at the bottom of the page. You can also follow us on Facebook : Live Simple Tour Facebook and Instagram : Live Simple Now Instagram Page.