It is official – our goal of traveling and experiencing all 50 states has finally been accomplished! And what an amazing, exciting and interesting journey it has been to see all fifty over the course of the last two years. Honestly, it was truly life changing for us in ways we could never have imagined!
As we headed into late spring with only a handful of states left to take in, we decided to finish with a flourish and attempt to tackle them all before the year ended, including a final flourish to the two most difficult to get to for us – Alaska & Hawaii.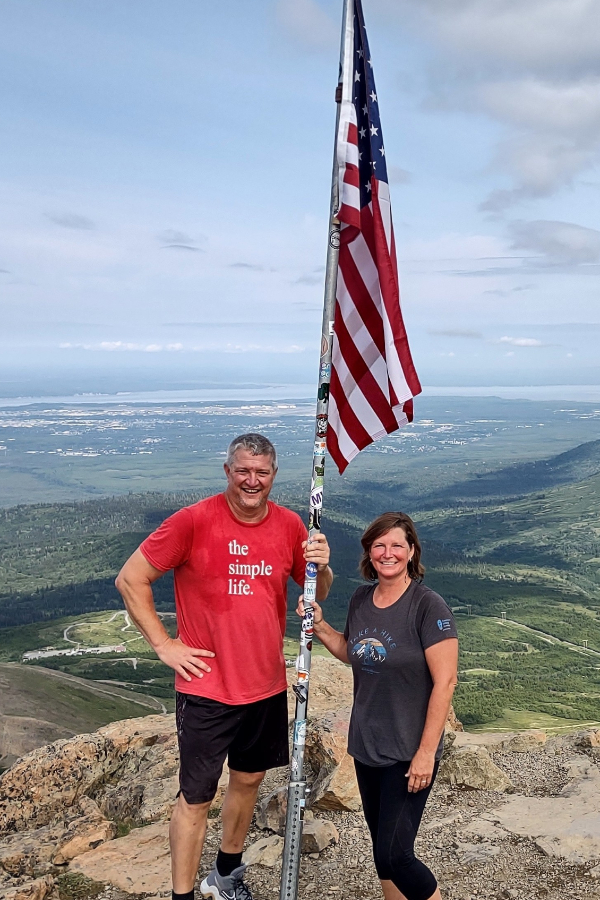 Somehow, someway – it all came together. Even though both states are a far cry from Ohio, we made it. And had the time of our lives doing so, making memories we will cherish and hold fondly in our hearts for the rest of our lives.
Crossing Off Alaska – Traveling To All 50 States
After completing a few missing states in the Northeast, we set our eyes first on completing Alaska. For 15 incredible days in July, we were able to take in the beauty that is Alaska.
From incredible mountain hikes, to boating within a few feet of the breathtaking glaciers, Alaska was a sight to behold. Before we left, Mary's one personal goal was to see a Moose in the wild. In fact, she told me we were not leaving until we crossed that off her list!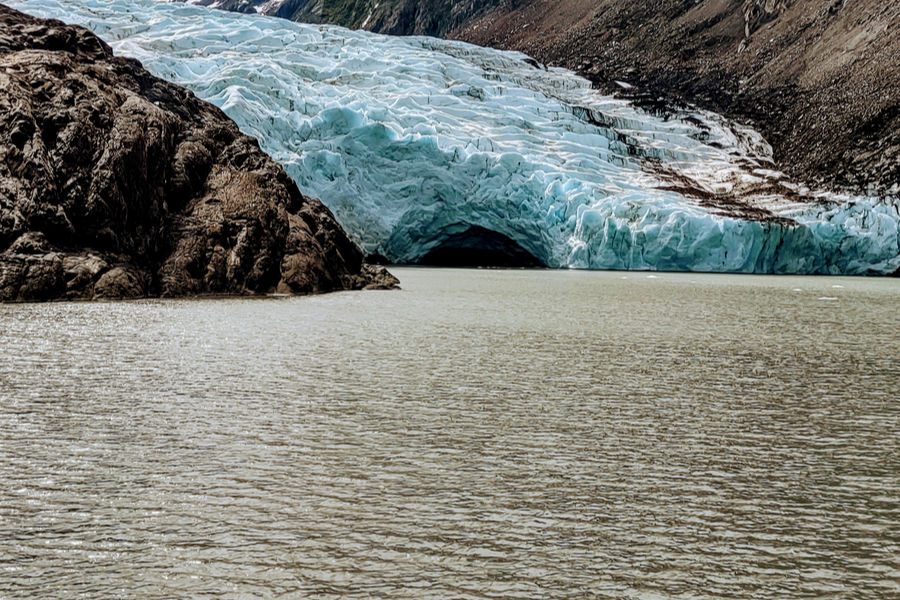 Fortunately, we didn't have to wait long. On our fifth day of hiking, in the early evening, we rounded the corner on a trail and there in front of us was one of the most majestic sites we have ever witnessed, an incredibly large moose staring directly at us!
To say Alaska is beautiful is the understatement of a lifetime. Although we enjoyed her beauty for 15 amazing days, we only scratched the surface of seeing all there is to see. One thing is for sure, we will be back!
Hawaii – The 50th and Final State! Traveling To All 50 States
And so it was, as October rolled around, the only state left was Hawaii. We were originally supposed to be in Hawaii on August 29th, 2020 to celebrate both the end our 1 year, 365 journey around the states, and Mary's 50th birthday.
Of course, the pandemic put an end to those plans early in 2019. After visiting 26 states in the camper, we returned to the farm to wait it out. As restrictions lifted, we were able to check off another 23 over the course of the past 16 months – leaving only Hawaii remaining to finish.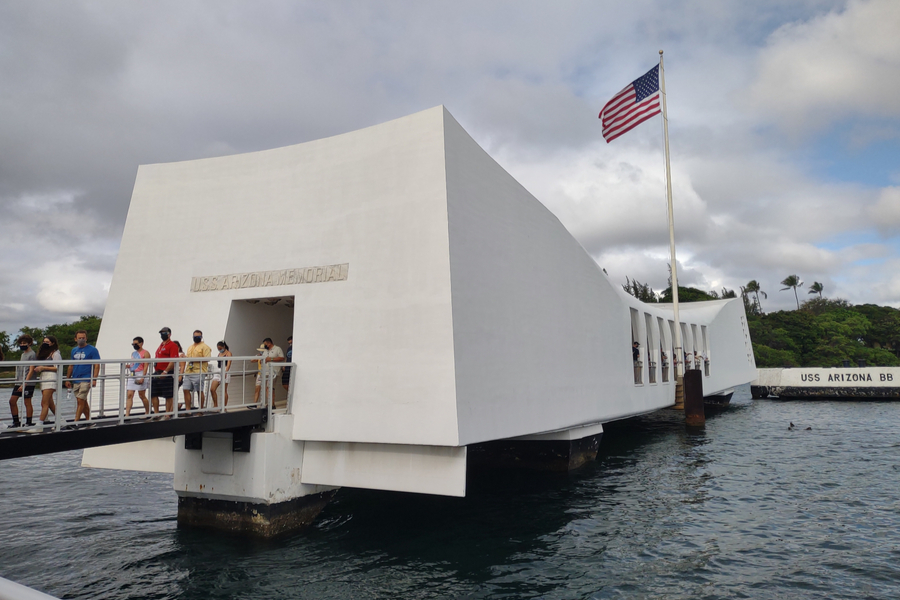 And what an unbelievable finish it was! It may have been 14 months later than planned, but it was still so incredibly fulfilling to experience all Hawaii has to offer – all while completing a visit to our 50th state!
A Month Of Hawaii – Traveling To All 50 States
We actually ended up staying for a full month, spending much of our time on the Big Island doing what we love to do most – experience the local food, traditions and culture.
There are no shortage of memories of our time there. From a night time hike to the rim of the most active Volcano in the world, to exploring lava tubes underground and seeing the amazing beauty nature can create all on her own.
The Kīlauea volcano on the Big Island was the top highlight of all for the entire trip. To see a volcano spewing up lava within the large crater was nothing short of amazing. Especially seeing it at night after a hike through the woods!
From hikes to green sand beaches, to touring coffee farms, botanical gardens and swimming in the ocean – our days in Hawaii were always filled with smiles, laughter, and a lot of sun!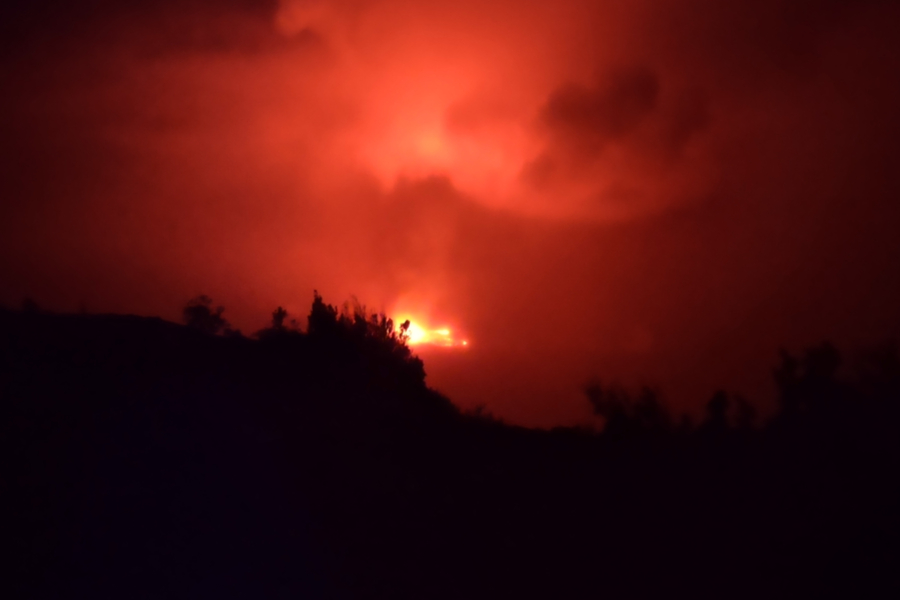 As we boarded the plane to come home, I remember looking at Mary and thinking how in the world did we pull this off? It was both exciting and almost unbelievable to think we really did it – that we actually made it to all 50 states!
Life Is What You Make Of It…
But if this trip taught us anything, it is that anything is possible if you put your heart and soul into it. The old "Just Do It" slogan really does apply to almost every situation in life. As does the saying "Wait And Nothing Will Happen".
The truth is, they are both 100% correct. If you have a dream, it won't ever have a chance of becoming a reality if you don't act on it. And that very concept is one we want to continue to promote with the Live Simple Now website from here on out.
What's Next For Live Simple Now – Traveling To All 50 States
The Live Simple Now website has always been so special for us. Although we created it to document our dream trip around the country, it became apparent early on that it had another purpose as well – to inspire others to live out their dreams too. And in the process, live their life to the fullest.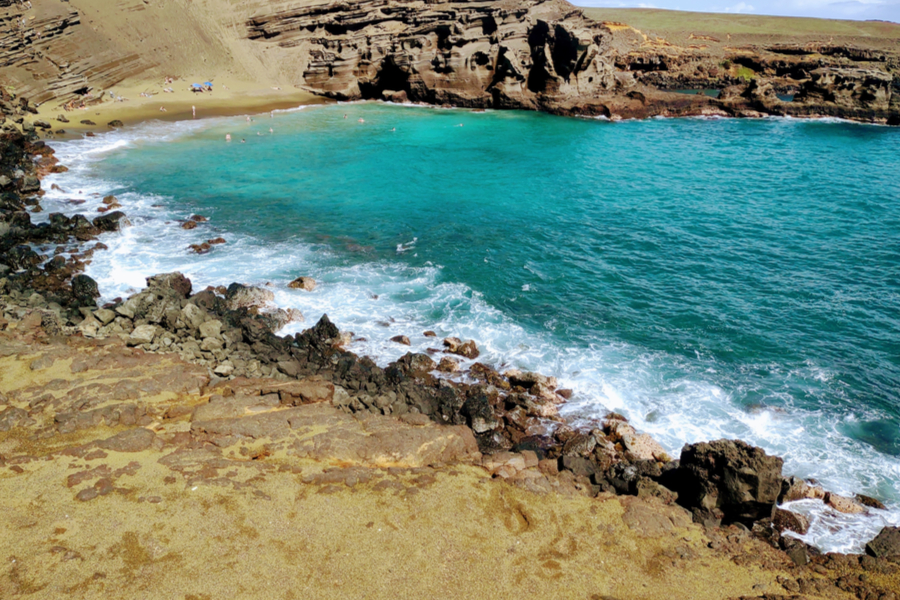 And we just don't want that to ever stop. Not for us, or for others chasing their own dreams, whatever they may be! Maybe it's travel, or starting a new career they are passionate about. Perhaps it is making more time for their favorite hobby or passion – and turning it into a new life. Whatever the dream – the most important thing of all is to find happiness in whatever you are doing!
I can't begin to tell you how many emails we still receive from folks wanting to follow their own dreams, but not knowing where to begin or how to take the first step.
An Idea For Live Simple Now
So it gave us the idea that perhaps this website could have an even better second life. One that could help with positive life tips, stories and advice to help folks chase their dreams and passions. Advice from all walks of life, that can bring all kinds of ideas to help turn dreams into reality.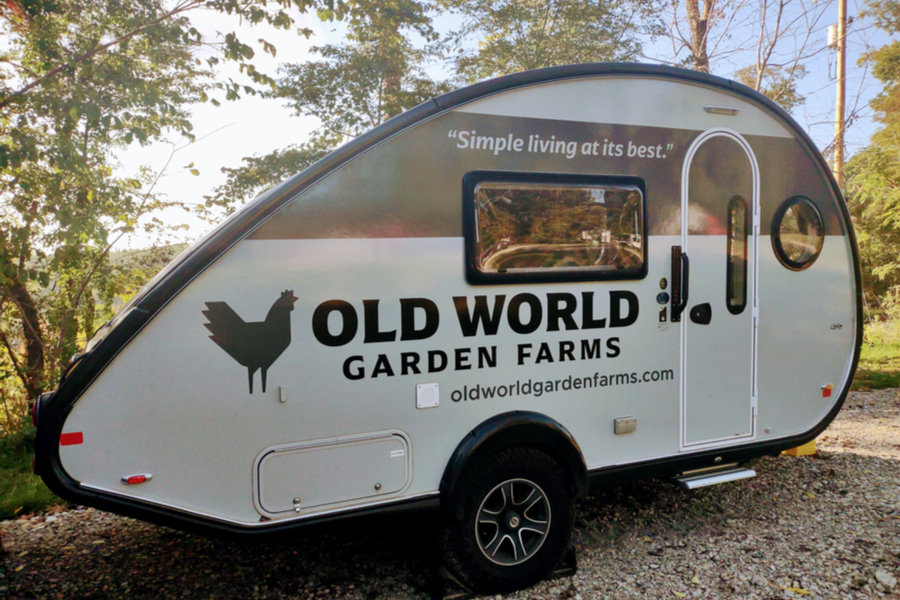 With that in mind, we have created a new look for the website's front page : Live Simple Now. On the site you will now notice 6 new categories at the top. Each category is dedicated to finding ways to live your best life now:
Life Tips
Healthy Living
Travel
Financing Your Dreams
Get Motivated
Finding Happiness
In the coming months, we will have a slew of guest writers that will explore how to live better by starting to live your best life right now! From reaching goals, to getting motivated, finding your own happiness and more, the articles will all be focused on staying positive and making your dreams come true.
Each week, we will send out a single newsletter with a new inspiring article. In fact, we will have our first such article starting on December 29th. We really hope you enjoy the new look, content and theme for the site!
Stay Positive
One thing is for sure, it will always focus on the positive. For us, that is the only way to be. Sadly, there is just too much negativity in the world these days. For us, this will hopefully be a way to make a difference.
Thank you all for joining us on our journey around the country. Traveling to all 50 states was truly a dream come true! Here is to living simple, and to accomplishing all of your hopes and dreams to live your best life! Mary and Jim.